Designer Provides Tips for Decorating Windows and Doors for the Holidays
Homeowners looking for design inspiration for the holidays should focus on enhancing their windows and doors. That's the recommendation of designer David Bromstad of HGTV's Design Star, Color Splash and The White Room Challenge television shows.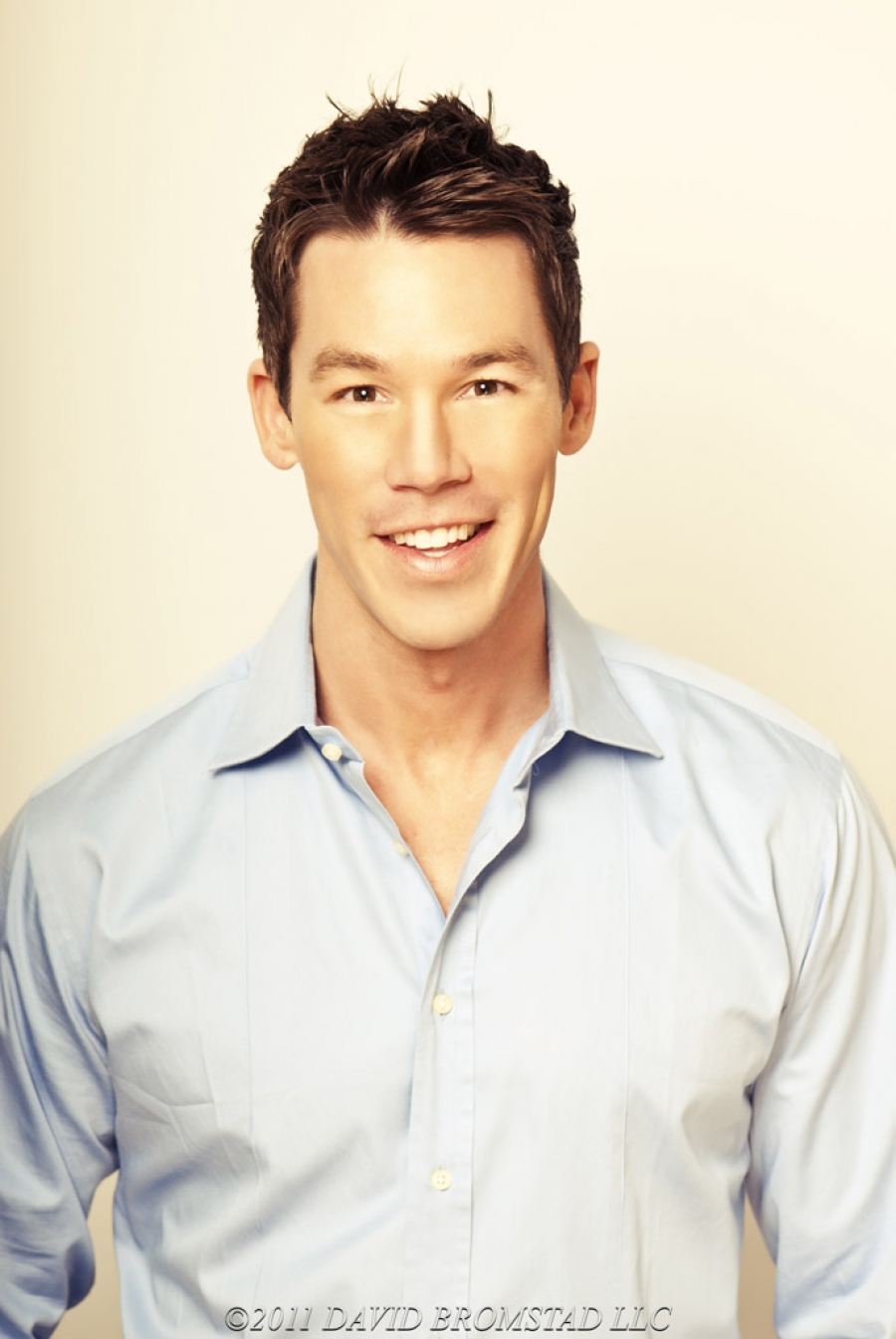 "A home's windows and doors are a natural backdrop for encouraging holiday design elements," says Bromstad, president of David Bromstad Designs. "Especially during the evening, you get a warm glow coming from a home's interior that reaches out as an invitation to guests. I always recommend making that invitation go a bit further by decorating windows and doors as part of a family's holiday festivities."
Bromstad recommends that homeowners are careful with how they adhere decorations to key aspects of the home --- especially windows and doors --- that are used for exiting in case of an emergency. He suggests taking the advice of manufacturers, such as Simonton Windows and Therma-Tru Doors, regarding the proper way to decorate windows and doors in the home. Both manufacturers recommend never drilling into, or puncturing, the frame or sash of windows or doors. Such action can damage the units and void the product's warranty. Instead, use removable hangers or attach decorations from above the frames.
Known for his "out of the box" design ideas, Bromstad recommends the following holiday decorating tips for the home:
Tip #1 – Drape live garland around window and door frame interiors and exteriors. Add something whimsical to the simple greenery such as snowball ornaments, clothes pins that hold up brass jingle bells, miniature wrapped presents or handmade ornaments made by family members.
Tip #2 – Welcome the sounds of the holidays by attaching an old-fashioned leather strap with jingle bells on the front door of the home. Instead of nailing decorations to the door, use Command™ Clear Hooks from 3M™ that can easily be removed after the holidays without damaging the door.
Tip #3 – Create a winter wonderland inside the home by having the family create dozens of paper snowflakes. Hang them from the ceiling in the entryway and from curtain rods on windows with fishing line to create a snowy climate for the entire holiday season.
The experts at Simonton Windows also recommend these ideas for enhancing windows during the holiday season:
Affix suction cups on the window glass to hang glass ornaments, plastic snowflakes or glass icicles so that light can come through the windows to enhance the decorations.

Hang small wreaths on the inside of a double or single hung window by using suction cups with hooks. Use clear fishing line to loop the wreath gently over the window hardware.

Bay and bow windows are the ideal location to position a Christmas tree for maximum viewing, from both the interior and the exterior of the home.

Make your curtain rods work during the holidays. Remove the curtains and hang ornaments from the existing rods on different lengths of fishing line or colorful curling ribbon.

No curtain rods? Just add some inexpensive tension curtain rods to the top or middle section of your windows. Hang decorations from the rods with fishing line or garland. Decorate the rods themselves with holiday ribbon or fabric.

Encourage children to help decorate the windows with static cling holiday window stickers. The peel-and-stick temporary decorations are ideal for putting your home in the holiday spirit.
The experts at Therma-Tru Doors offer these tips for creating a warm and inviting entryway during the holidays:
Consider a twig wreath adorned with greens, gourds or berries.

Create a wreath with magnolia leaves and fresh fruit such as pears, apples and pomegranates.

Theme your holiday wreath. If you have a rustic style home, consider adding antlers, a cowboy hat or rope to your wreath. For a coastal home, consider a wreath of woven sea grass with sea shells or a brightly painted life preserver with lights and decorative glass floats.

Wrap your door in bright paper with a large bow or surround the frame with twinkle lights.

Accessorize your doorway with pots or urns of poinsettias or seasonal greenery accented with lights.

Therma-Tru is the nation's leading manufacturer and most preferred brand of entryway doors. Founded in 1962, Therma-Tru pioneered the fiberglass entry door industry, and today offers a complete portfolio of entry and patio door system solutions, including decorative glass doorlites, sidelites and transoms, and door components. The company also offers low-maintenance Fypon urethane and PVC products. Headquartered in Maumee, Ohio, Therma-Tru is part of Fortune Brands Home & Security. (NYSE: FBHS). For more information, visit www.thermatru.com, www.fypon.com or call (800) 537-8827.