Fullsteam, which is located in Durham, North Carolina, is setting themselves apart from traditional breweries. By not focusing solely on established beer styles, they are able to incorporate local sustainable ingredients and have the potential to become a new source of opportunity for Southern farmers.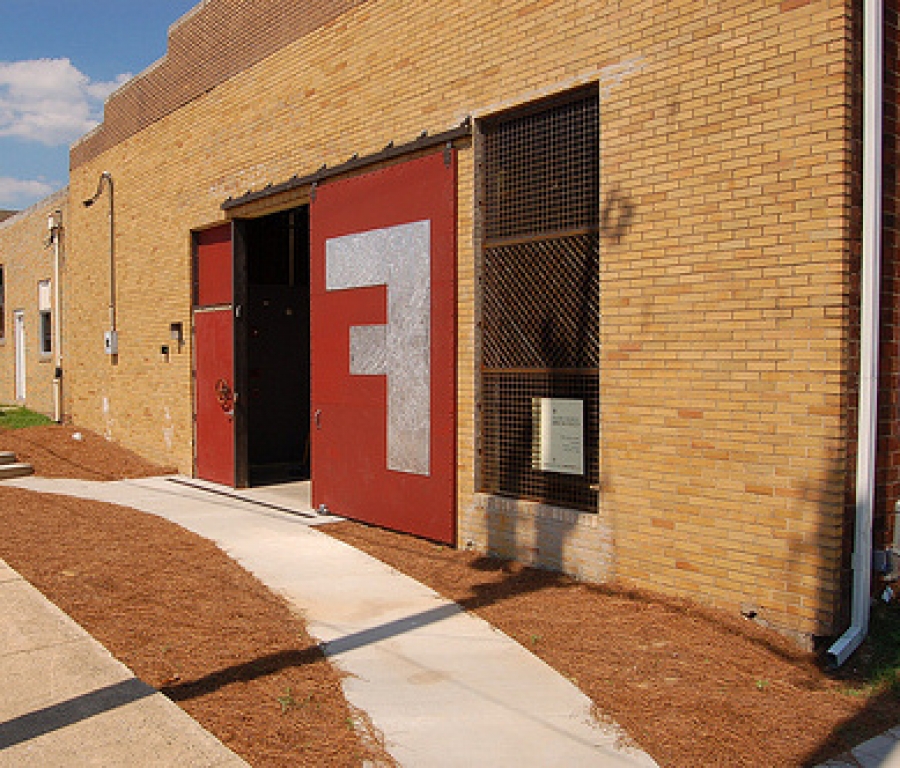 Sean Lilly Wilson is not your average capitalist. His business card consists not of plain text, but of a confident line-drawing done in his likeness next to his contact information and title, "Chief Executive Optimist." He holds an MBA and a Masters of Public Policy from one of the most esteemed institutions in the country, Duke University. In his professional career, he's logged time at a diaper company (which he admits with pride), a Japanese weather services firm and a handful of high-profile technology startups. On the side, he's been known to spearhead successful campaigns to modernize beer laws in North Carolina.
Meet the owner of North Carolina's newest, most unique microbrewery, Fullsteam.
Wilson takes craft beer seriously, and his business even more so. After four years of planning, he's finally getting the chance to see his ideas come to fruition as the brewery awaits its official launch this coming August. To Wilson, Fullsteam is not just another Carolina microbrewery, but a revolutionizing force for Southern beer.
"I saw an opportunity to address a big unknown: What makes a true Southern beer, and what does it taste like? We'd love nothing more than to create tasty beer made primarily of 'Southern' ingredients," he says.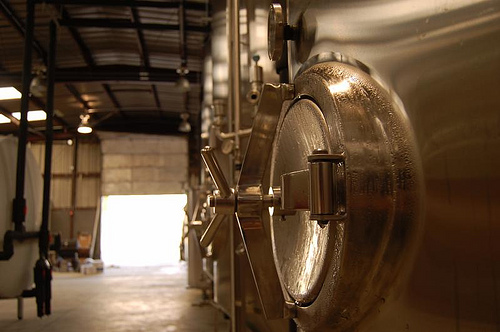 It's Wilson's affinity for both the people and the bounty of the South that sets his brewery apart from all others in the state. Rather than focusing solely on traditional beer styles, Fullsteam takes pride in their experimentation, allowing them to stay true to their mission and also to connect with sustainable North Carolina agriculture. Each beer in their "Plow to Pint" series contains ingredients that were either hand-foraged or obtained from local farmers. So far, their experiments have included a rhubarb sour ale, a persimmon beer called First Frost, and an ale brewed with 500 pounds of locally grown sweet potatoes, to which they've given the name Carver. Say hello to Southern beer.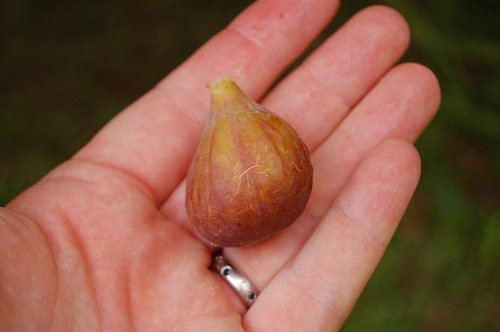 Fullsteam's "Plow to Pint" concept is Wilson's attempt to change the connections (or lack thereof) that people make between beer and sustainable agriculture.
"Close your eyes and picture a bottle of wine, and then a winery. What images do you see? Grapes, a vineyard; sunshine, soil. Do the same exercise for beer and a brewery, and you see shiny metal tanks and not much else. The fact is, beer is very much an agricultural product, but few people know what hops, barley, and yeast are. That's what we're trying to change," says Wilson.
Running a brewery that uses local, sustainable agricultural products requires a keen eye for both quality and seasonality. Also, working with exotic ingredients can rapidly increase the cost of production. Rather than taking shortcuts, however, Wilson prefers to stick with what he believes in, which is contributing to the culture and economy of the South.
"We'd like to become a landmark brewery for the South. We're working with local universities that are growing hops in an effort to revitalize the hops industry here in North Carolina. Not many people know that prior to Prohibition North Carolina was one of the top regions in the country for growing hops. I want Fullsteam to be a new source of opportunity for Southern farmers in this post-tobacco era."

Erik is a freelance journalist based in Portland, Maine. Interested in all things sustainable, Erik currently publishes work on sustainable industry, particularly in the craft beer world. A passionate cook and homebrewer, Erik holds a Bachelors of Arts in sociology from the University of Vermont.
Website: ejneilson@gmail.com
Latest from Erik Neilson