A Conversation with Beverly Willis of the Beverly Willis Architecture Foundation
The Beverly Willis Architecture Foundation has been addressing the needs of women in the AEC industry for the past decade.
The Beverly Willis Architecture Foundation (BWAF), a national research and educational non-profit 501(c) (3) organization, was founded in 2002 by Beverly Willis, after she had been in practice for 50 years. The initial goal of the BWAF was to document the historic work of female architects, and it has expanded to take on the role of educating the public and engaging with the professional community.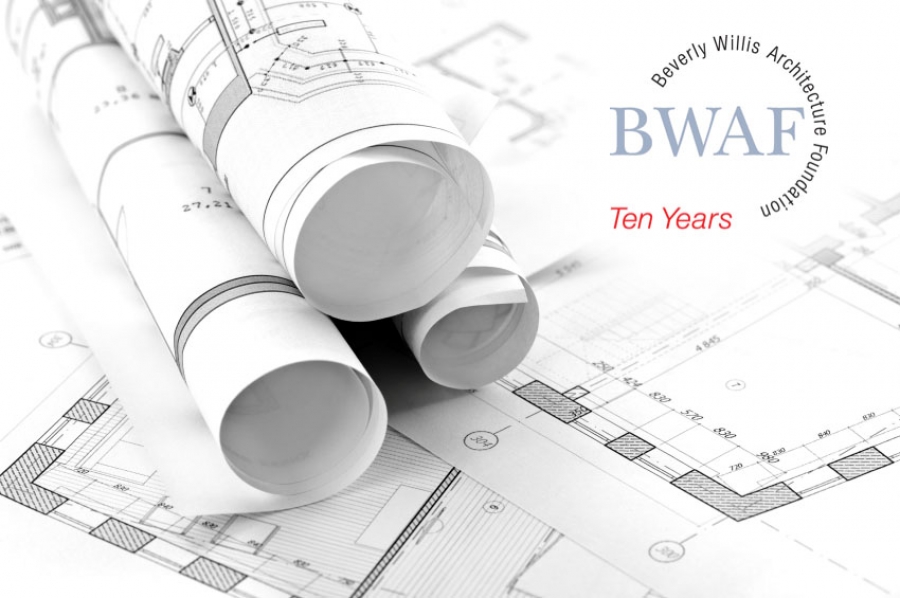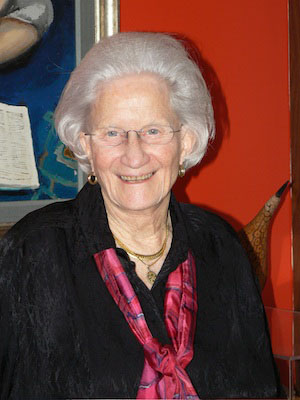 Highlights of the BWAF's work include the annual lecture series "Women of Architecture," in partnership with the National Building Museum during Women's History Month; and the film "A Girl Is a Fellow Here: 100 Women Architects in the Studio of Frank Lloyd Wright," which premiered at the Solomon R. Guggenheim Museum's 50th anniversary celebration in 2009.
Buildipedia recently spoke with Willis about the foundation's origins, successes, and future.
Question:
Can you tell me what inspired you to start the foundation, after having been in the field for 50 years?
Answer:
After 35 years of practice, I discovered that the designs and work of professional women in the built environment, whether architects, engineers, or planners, were not in the history books. While thousands of women have practiced over the decades, some have been truly gifted and exceptional and, during their lifetimes, showered with professional awards, recognition, and press. But when they die, they fade into obscurity and their history is lost. To be lost because one was simply a woman? That needed to be changed.
Question:
I know that the foundation's mission has grown in scope since its inception. Can you discuss some of its current goals?
Answer:
With a recent grant from the National Endowment for the Arts, BWAF is reshaping the way women's role in the history of the United States' built environment is understood. First, we celebrate the work of today's practitioners as well as those of the historical past. We document women's work in BWAF's online Collection of Women of 20th Century American Architecture of over 1,200 names, and we keep adding content and names. We educate the public through museum programs and public events; we transform the industry practice through collaborations with other organizations and through the BWAF Industry Leaders Roundtable.
Question:
What challenges have women architects historically faced? Has it gotten easier for women to work in the AEC industry in the last few decades? Why or why not?
Answer:
With some exceptions, women simply did not work in the 1960s. Then firms hired one woman, then two, and eventually opened up to the idea of women working. For all, there was a learning curve, and some of the more negative experiences became stereotypical thinking, even though today those stereotypes are completely outdated and no longer relevant. As the industry recognizes the accomplishments of women, and learns to value and respect their ideas and values, it becomes increasingly easier for all women. Young women with technological knowledge will have a great edge, as they will be more knowledgeable than their bosses. And women have today increased self-confidence and knowledge of how to accomplish their goals.
Question:
Can businesses benefit from having women in top leadership positions?
Answer:
Women have a proven value, but 20th century stereotypical concepts and false assumptions often cause management to overlook ways to use female talent.
Two quotes from research studies:
"Companies with more women in their executive committees have better financial performance." [Source: Desvaux, G., Devillard, S., and Sancier-Sultan, S., (2010) "Women Matter 2010: Women at the top of corporations: Making it happen." New York: McKinsey and Company]

Research from the London School of Economics (and Political Science) shows that innovation occurs when there is a nearly equal team of men and women.
Rapidity of change requires agile and inclusive management thinking and new approaches to finding and keeping staff. For example, just over 10 years ago Google moved out of its garage office, Apple was just coming out of the doldrums, YouTube was five years away from being invented, and Facebook's creator was still in high school. With such change, and increasing hiring needs at all levels as the economy picks up, the industry's ability to attract, develop, and retain employees will be challenged. These needs cut across gender lines.
Question:
The next major event being hosted by BWAF is a breakfast forum taking place June 5 in NYC titled "A View From the Future." The event will address how emerging technologies have produced efficiencies that are affecting "business as usual." In your opinion, what are the biggest changes that are on the horizon for the AEC industry?
Answer:
The event is keynoted by renowned futurist Edie Weiner with a panel of leading AEC industry experts representing NYC's largest firms, including Jane Chmielinski, Ana Bertuna, Michael De Chiara, MaryAnne Gilmartin, Jurij Paraszczak, and others. (For more information visit bwaf.org.) The building industry stands at the edge of a transformation unlike any that we have ever witnessed in recent history. In fact, judging by the economic guideposts that define a recession, the building industry is NOT facing a recession and it is NOT shrinking. Instead, it's a new beginning. If firms are not aboard with innovation relating to current cross-discipline transformations, they will become obsolete.,
Women play a key part in this equation, because they make up 59.2% of the labor force. Research shows that the most profitable innovation in business comes when women's views join men's. Innovation is minimized when women's voices are lacking. The low rate of entry of women into most sectors of the building industry and the high attrition rate throughout means that the built environment continues to be created nearly entirely without the voices and skills of women leaders. The future will require all the best available brainpower.
Question:
What are the conversations we need to be having as we move into the future?
Answer:
Management in this era of global transformation must be innovative. The 20th century approach is obsolete. Research shows that work–life issues are the same for men and women, though percentages may differ. Deloitte recommends an approach, "Mass career customization" (MCC), a phased framework for growth. In this "lattice" (instead of "ladder") construct for career management, the employer and employee must work together to design individual career paths that accommodate an individual's changing life needs, goals, and desires for work challenge and advancement. One of Deloitte's most significant findings is that to succeed, such programs must be designed for all employees, not for women only.
Question:
What advice would you give to young women who are starting out in the profession today?
Answer:
Young women today have the greatest opportunity ever. When there is a major transformation such as that occurring today, aggressive, smart, talented, and innovative people can soar.
Our thanks to Beverly Willis for speaking with Buildipedia.

Kristin graduated from The Ohio State University in 1988 with a B.S. in architecture and a minor in English literature. Afterward, she moved to Seattle, Washington, and began to work as a freelance design journalist, having regular assignments with Seattle's Daily Journal of Commerce.
After returning to Ohio in 1995, her freelance activities expanded to include writing for trade publications and websites, as well as other forms of electronic media. In 2011, Kristin became the managing editor for Buildipedia.com.
Kristin has been a features writer for Buildipedia.com since January 2010. Some of her articles include:
Latest from Kristin Dispenza