5 Quick Fixes for Enhancing Curb Appeal
In real estate, old adages don't exactly apply -- looks do matter and what's on the outside definitely counts. Whether you are getting your home market-ready or planning to stay awhile (and perhaps secretly coveting that "Yard of the Month" accolade), an exterior home makeover is only a weekend, and a minimal investment, away.
According to Lori Gilder, CEO and founder of Interior Makeovers, Inc., a few well considered exterior updates can help to increase curb appeal, add to the value of your home, and result in a sense of personal accomplishment and pride.
"A beautiful, cared for exterior gives the impression that your home is loved inside and out." Lori Gilder, Interior Makeovers, Inc.
"First impressions are everything," says Gilder. "A home with immense curb appeal is what makes potential buyers bite and at the same time gives us homeowners a deep sense of pride in our most valued possession."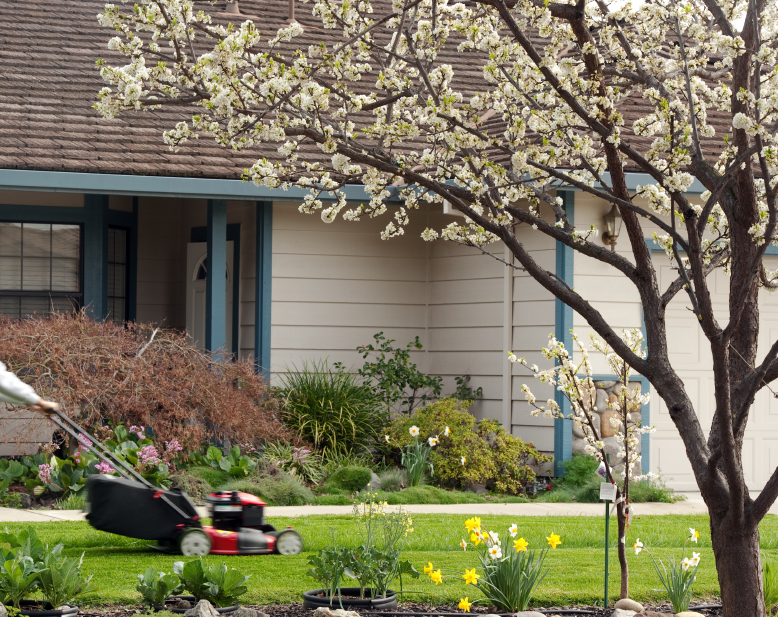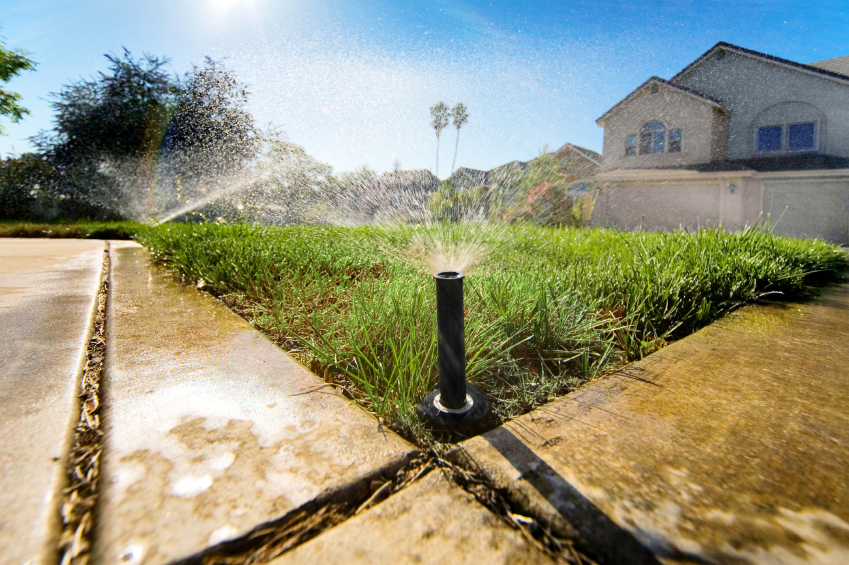 Gilder explains that paying attention to your home's exterior and investing in a little periodic TLC is an important aspect of home ownership, regardless of whether you are considering a move. "Not only is it important from an overall maintenance and value-retention perspective, but a beautiful, cared for exterior gives the impression that your home is loved inside and out," says Gilder.
5 Quick Fixes for Enhancing Curb Appeal
The good news is that it doesn't have to be time-consuming or expensive to give your home a fresh summer makeover. Here are Gilder's top five suggestions for enhancing curb appeal:
Define A Clear Pathway
Clearly define a pathway to your front door. A path will draw in people, literally, and it will convey a sense of welcome. If you don't already have a path, you can create one with large stones, small rocks, or other natural elements. If you already have a path, you'll want to make sure it's clean and remove any weeds or debris. Also, depending on the style of your home and its distance from the curb, consider lining the pathway with plants, shrubbery, lighting, or tasteful architectural elements.

Landscaping
According to Gilder, a landscaping overhaul is perhaps the most effective way to improve your home's exterior with minimal investment. You'll want to start by addressing your existing landscaping. Remove dead vegetation and weeds, trim and sculpt existing shrubbery, and consider transplanting any shrubbery that distracts from your home's exterior to a new location on the side or back of the home. Gilder suggests updating existing flowerbeds with new shrubs and flowers, as well as adding new planting beds along the driveway or the front of your home. She also recommends improving the appearance of the front entrance by investing in a pair of architectural pots, filling them with flowering plants, and placing them on either side of the front door.

Upgrade Your Front Door
Consider installing a new front door. Gilder says that an updated door not only enhances your home's façade, it sets a tone for what lies beyond. Gilder advises homeowners to make sure that the new door complements the home's existing architecture and suggests introducing some glass either around the door or within the door itself. If you can't afford to replace your front door, consider giving it a fresh coat of paint in a dramatic color, such as red or black, and replacing the hardware.

Lighting
Adding energy-efficient low-voltage LEDs or solar-powered lighting is another easy way to enhance curb appeal and create a welcoming glow. Gilder suggests adding garden lights along the pathway and driveway and accenting the façade with multiple layers of lighting. She also recommends adding a pair of wall sconces with quality finishes to either side of the front door. If you already have existing sconces that suit your taste, make sure they are clean, replace any bulbs that are no longer working, and consider adding a fresh coat of paint to the hardware if it appears worn or no longer matches other exterior elements.

Fresh Paint
Painting either the interior or exterior of your home is one of the quickest ways to achieve a facelift. If the paint on your house looks gray, cracked, or weathered, Gilder says it's time for a fresh coat. Either do it yourself, or hire a professional to help. If you simply don't have the time or the money to repaint the entire house, consider just painting the front door, window trims, shutters, and fencing; even partial updates can make a big difference.
Don't Forget to Keep It Clean
In addition to these five quick fixes, Gilder also suggests paying close attention to one of the all-time basics: cleanliness. "Staying on top of routine maintenance tasks can have a significant impact on street appeal," she says. "Be sure to wash your windows, keep your front entrance cobweb-free, clean your gutters, spray wash your driveway and sidewalk, clean your mailbox, and invest in regular lawn maintenance."
Whether you plan to stay or go, tackling these exterior enhancers can result in a sense of pride and accomplishment. "All it takes is a little creativity and elbow grease!" says Gilder.

Lisa Taylor is a freelance writer and marketing consultant. She has more than 16 years of experience as a communications professional and has worked with a variety of companies in the home products and building materials industry. Originally from Memphis, TN, Lisa earned a BA in Journalism from the University of Memphis in 1995 and a MA in Journalism from the University of Memphis in 1997. She spent the first 11 years of her career working in account service for Memphis advertising agencies Thompson & Company, Oden Marketing & Design, and Carpenter/Sullivan. Lisa then spent five years in Nashville, TN, with The Buntin Group, an Adweek Top 100 U.S. advertising agency, and Louisiana-Pacific Corporation, a leading manufacturer of building materials. Lisa currently lives in Denver, CO, and is Principal/Owner of Wazee Marketing.
Website: www.wazeemarketing.com
Latest from Lisa Taylor Minor