When Power Tools Attack: Man Shocked By Table Saw
While catching up on my daily dose of news, I came across a rather interesting story out of Olympia, Washington.   After a local woman found out that her husband was leaving her, she allegedly tampered with his power tools, switching the positive and negative wires in an attempt to get back at him.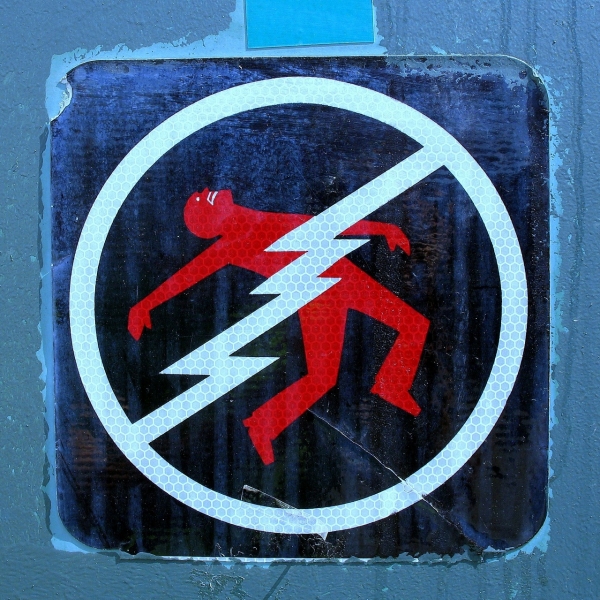 When the husband went to use his 220 volt table saw, he was greeted with an electrical shock that knocked him straight to the ground. Read the full story.
After reading the above story I started thinking about power tool safety.  Ever since I was younger, I have been told to always inspect the tool prior to use.  You should periodically check the tool itself and the extension cord you are using for exposed wires, damaged plugs, and loose plug pins.  Electrical tape can be used to repair nicked cords, but if the cut is too deep the cord should be replaced.  Also, when a tool becomes damaged or you notice a difference in the sound or feel, it should be inspected and repaired if necessary.  Additional power tool safety tips include: wearing proper safety attire and eye and ear protection, using the appropriate tool for the job, and knowing how to properly use the tool.  For more general safety tips, read Safety First.

Since becoming Managing Editor, Justin has led the development of Buildipedia's site-wide content plan, fully integrating content across all audience channels and the Knowledgebase. Justin is responsible for the quality and accuracy of all published material, as well as the direction of the editorial department, including long-term strategy and vision. Before joining Buildipedia, Justin worked as an Architectural Project Designer, facilitating the design and construction process of multi-million dollar commercial projects. He also served as liaison to the international architectural staff and as a Construction Project Coordinator for higher education projects. Justin is a graduate of Bowling Green State University.