Building a Healthy Kitchen
Follow these simple suggestions to create a workable, intelligently designed kitchen that will add to your family's health and enjoyment without spending a fortune.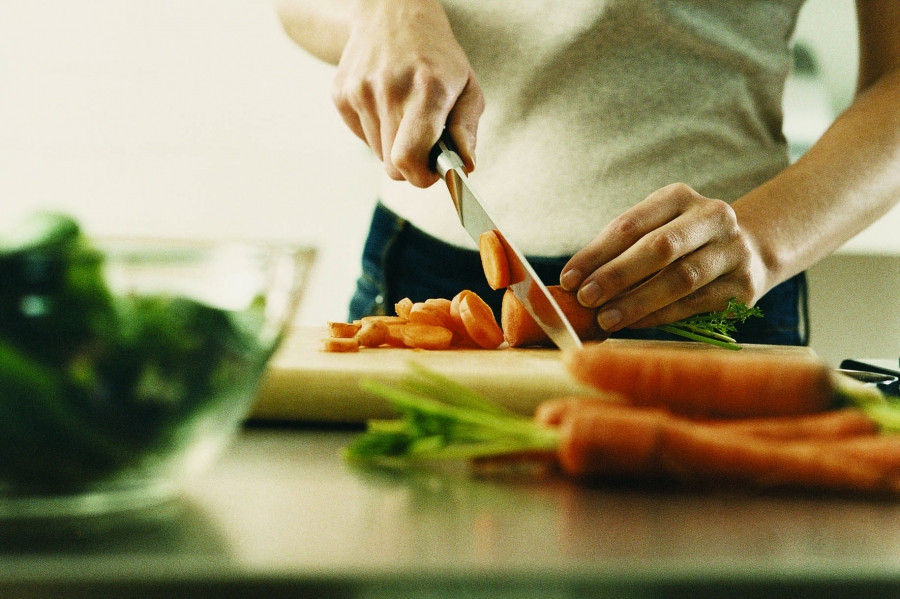 Putting a simple, nutritious dinner on the table every night is one of the best things you can do for your health and for your bank account. However, if the saucepans are buried behind a stack of cookie sheets and the pantry is devoid of staples, it's all too easy to give up and order pizza. Your kitchen doesn't have to be decorator magazine-beautiful, but it needs to be workable. That's easier to accomplish than you might think. Here are some simple but powerful suggestions for creating a workable, well-stocked kitchen that you will be happy to use every day.
Make some aesthetic changes. How your kitchen looks is not really what we're focusing on here. That said, if the yellow walls give you a headache or you actively loathe the rug in front of the sink, change it! Give the room a pretty new coat of paint, or sand and paint your tired old cabinets. Freshen up the place with new tea towels and oven mitts, put a pot of herbs on the windowsill. Small, inexpensive changes can really brighten a kitchen – and brighten your mood when you're in it.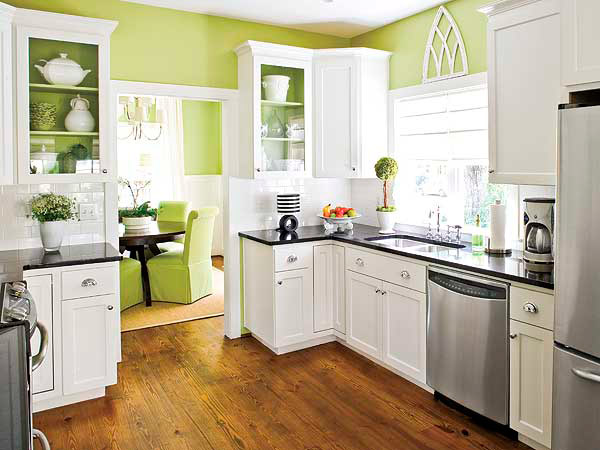 Clear some space. Are your counters crowded? Maybe they're taken up with canisters, toaster, coffeemaker, stand mixer, basket of onions, television (get that out of the kitchen!), cookie jar, blender …. It's time to clear the decks! Do whatever you have to do to completely clear a sizeable workspace. Put the small appliances in a pantry closet or a cabinet. Move all the coffee stuff into the dining room, if necessary. Hang a set of wire baskets for storage of onions, potatoes, and the like. In the kitchen, you need elbow room to sort, chop, assemble, and perform all those other food prep tasks. You do not need a matched set of canisters.
Take inventory. Once you've reclaimed a functional countertop to use as a workspace, you may need to take inventory of your kitchen appliances and cooking equipment. First, sort through all your kitchen gear and get rid of duplicates, broken stuff, anything with a layer of dust on it, and any gadgets that are so specialized that you need them only once a year. While you're at it, lose any scratched non-stick pans (replacing, if necessary, with cast iron or the new ceramic non-stick cookware). Keep only what is useful and safe.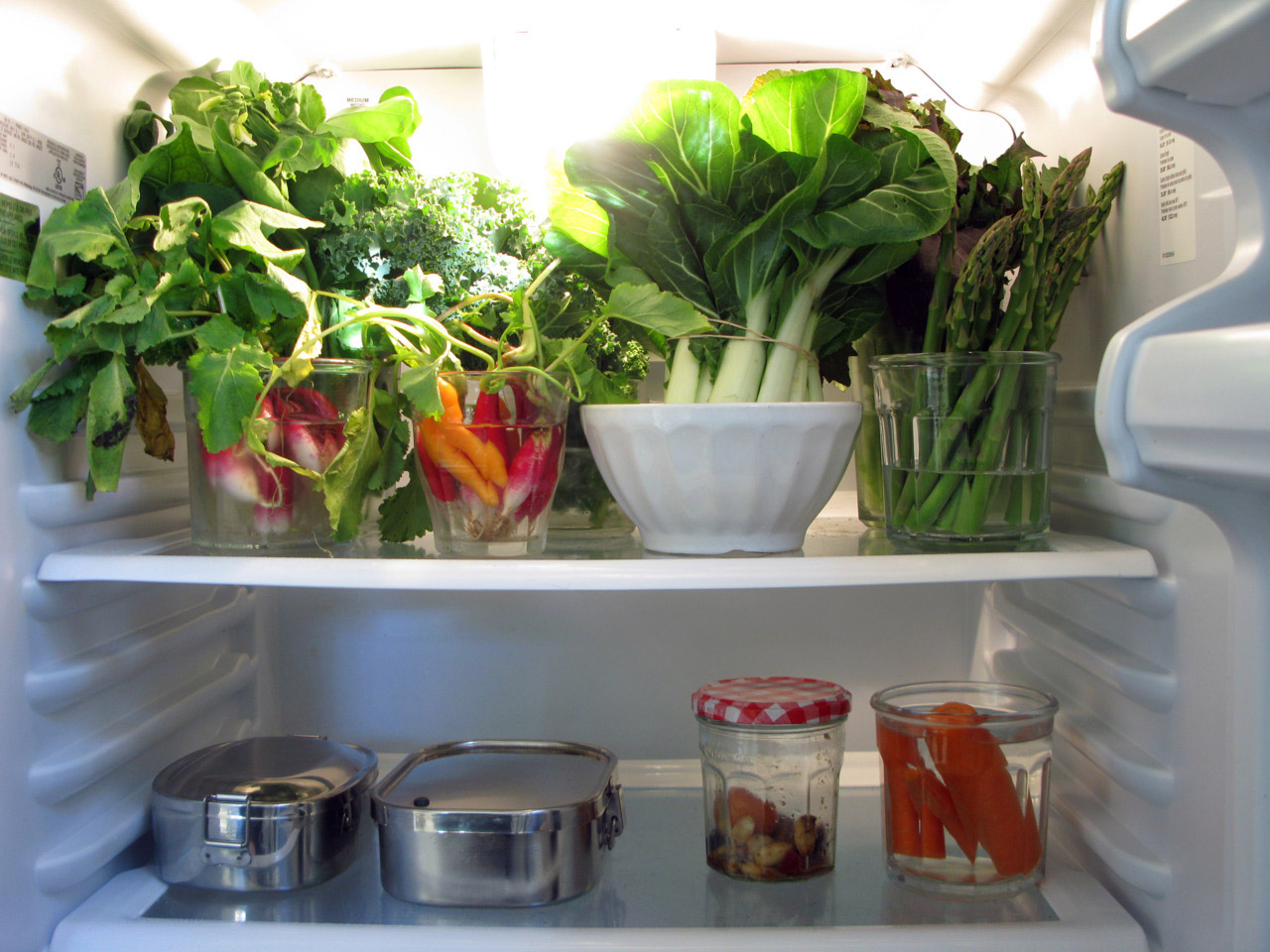 Rethink your storage. When you're down to what you actually use, then take a little time to think about exactly how, when, and where you use your kitchen tools. I do a lot of bread baking, so I store the loaf pans and baking sheets on a shelf together with the flour, the mixing bowls, and flour sifter. Maybe you like to cook in large batches. You might want to shelve the plastic wrap and storage containers alongside the big soup pot. You get the idea. The point is, there is no right or wrong way to set up your kitchen storage. Just stand there, with all your stuff sorted out and visible, and imagine how you will actually use the space. Does it matter if your neighbor or your mother-in-law thinks it's odd to store freezer bags in the stock pot? No, it does not.
So, you have an idea of what should go where? Great! Now it's time to stow everything according to your grand plan. Use your existing cupboards, simple hanging or standing metal shelving, or a piece of pegboard hung on the wall a la Julia Child.
If you like having everything out in the open, visible and easy to access, think about removing some or all of your top cabinets and replacing them with open shelving. If you're not ready for such a radical step, try simply removing the doors on your upper cabinets. With a little touch-up paint, you'll have open shelving—and a whole new look in your kitchen for almost no cost.
Light it up. Can you see what you're doing as you cook, or do you cast a shadow on your work? If your kitchen has only an overhead fixture, you probably need to shed some more light on the subject. It's easy to add under-the-cabinet lighting – and cheap if you do it yourself by plugging light strips into existing power outlets. Or string a pendant light or two over your work surface, if you don't have upper cabinet doors to get in the way.
When you're finished with your healthy kitchen makeover, your space may not look like anything you'd find in Better Homes & Gardens. If your plan is to use your kitchen to create healthy, home-cooked meals day in and day out, then what you need will be utilitarian above all else. If you can make it look decorator-cute in the process, then great! Just remember, there's nothing lovelier than a clean, warm, well used kitchen. The yummy smells of dinner in the oven, a pot of soup simmering on the backburner, a fruit cobbler cooling on the windowsill – what is more beautiful than that?

Kim Kash has been a writer and editor for over 20 years, many of those with Daedalus Books. The author of the bestselling Ocean City: A Guide to Maryland's Seaside Resort (Channel Lake, 2009), Kim is a founder of the Greenbelt Farmers Market near Washington, D.C. Topics she covers as a freelance writer range from federal government policy to yoga, food, and travel. She often writes for beachbody.com, which provides many effective home fitness video programs. Two years ago, at age 40, Kim and her husband sold everything and moved to the Middle East. Since then, she has traveled to 12 new countries and has taken up sailing, diving, and rock climbing.
Website: www.beachbody.com