A Guide To Patio Heaters and Outdoor Heating
Our guide to patio heaters can help you take the chill out of the air. Find the right outdoor heater for your needs and budget and enjoy your patio this winter.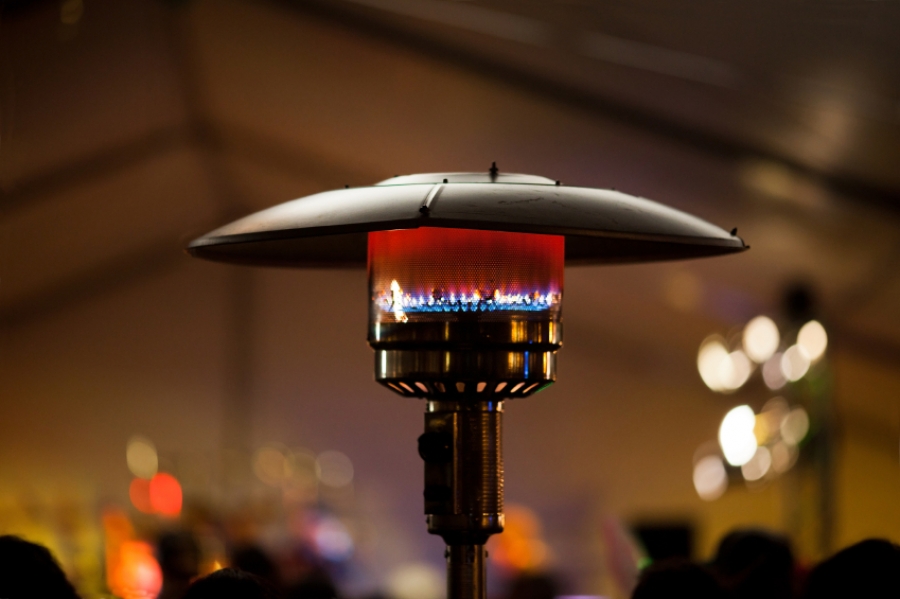 Building your own small architectural wonder can be a very hard task on its own, and getting the right sort of outdoor heating is just a small piece of the entire puzzle. Nevertheless, as any building enthusiast will confirm, every single piece of the puzzle deserves a great deal of attention, and outdoor heating is no different. It might be fairly hard to get your head around every single one of the options in outdoor heaters on the market – hopefully, this small guide will reveal at least some of the nuances that deserve attention when it comes to heating.
Types of Outdoor Heaters
If you have not had the opportunity to check some of the newest catalogues on outdoor living, you probably have no idea how many different options in patio heating are available these days. Gone are the days when homeowners had to design their outdoor living space around the heating; now you can just build your outdoor room or patio however you like and feel confident that you'll find an outdoor heater that meets your your needs and requirements.
It is hard to categorize the different specialized types of outdoor heaters in a neat way, but this list might help you to orient yourself a little bit (and it will also be useful for the purposes of this guide):
All-Weather Heaters

Industrial Heaters

Zero-Light Heaters

Hanging Heaters

Free-Standing Heaters

Gas Heaters
All-Weather Heaters
Getting a completely standard heater might be very impractical for outdoor locations, with bad weather being the number one reason for worries. Things might be completely normal for long months, but bad luck can strike at any time, and your heater can be ruined by a few minutes of torrential rain. Thankfully, all-weather heaters come with no such risks – a huge percentage of them are completely waterproof. With waterproof all-weather heaters, you can just sit back and relax without having to worry about wet weather.
Industrial Heaters
From time to time, power is the number one priority. In that case, you simply have to turn to heaters designed for industrial and commercial uses. Thankfully, many options are available, from standard max-power heaters to heaters especially suitable for use around pets, due to their additional safety features.
Zero-Light Heaters
Most of us appreciate the warm glow that comes from standard heaters, but we can all come up with situations and configurations in which it would not be welcome. That is where zero-light heaters come in, providing additional heat without any distractions. They are also the ideal solution for spaces that already have carefully placed sources of light.
Hanging Heaters
Hanging heaters are the number one option for people who do not want to clutter their outdoor space with additional appliances. Without any compromises in quality, you can enjoy pleasant heat and a nice glow radiating over the entire space from above. Because you can choose from many different designs, you can be sure of a choice that will complement the aesthetics of your patio or outdoor room.
Free-Standing Heaters
Free-standing heaters come in many shapes and sizes, but one quality connects them all – mobility. Free-standing heaters are ideal for locations like gardens, because you can move them very easily and configure the heating system without encountering any complications. Many free-standing heaters come in weather-proof variations, which are ideal for customers who want outdoor heating without weather worries. For those of us who want multifunctionality, many companies offer tables that incorporate heaters, adding even more usefulness to the entire concept.
Gas Heaters
Finally, outdoor gas heaters are versatile and, most importantly, unbelievably easy to configure and use (free-standing gas heaters, for example, usually come with a remote control that lets you control the flame with ease). The visual side of an outdoor gas heater is a bonus – who would not want to enjoy the comfort of a warm fire on demand from time to time?
As you can see, there are virtually no limits when it comes to outdoor heating these days. No matter what your needs are and whether you need to heat a small patio or an entire garden, you will be able to find an ideal solution if you fish around a little bit. Just make sure that you know exactly what you require before the actual purchase.