2011 Solar Decathlon: Purdue University's INhome
Looking at INhome, short for "Indiana home," one wouldn't assume that it is net zero or even necessarily green, if not for the solar panels mounted on its roof. It looks like a quintessential Midwestern home, and that is exactly what Purdue University students intended for their 2011 Solar Decathlon entry. Sarah Miller, the team's Architecture and Design Manager, describes the look as "transitional style," falling somewhere between modern and traditional. With an estimated cost of less than $250,000, INhome's practical design will appeal not only to the Midwestern homebuyer, but also a national market.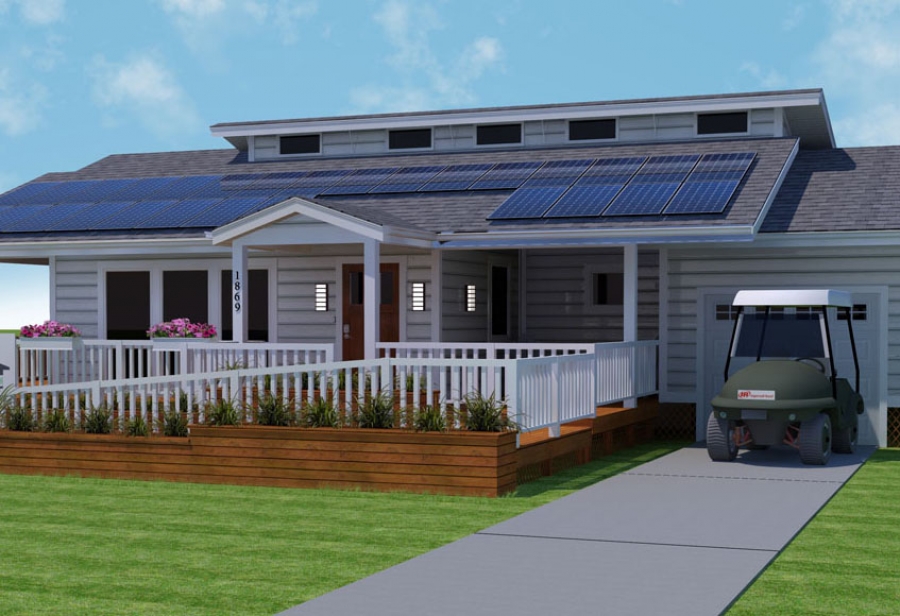 INhome is divided into three overlapping rectangular modules – an attached garage, an open living/dining area, and separate bedrooms. The combined living and dining area features a vaulted ceiling and clerestory windows that maximize daylighting and make the home feel larger. The focal point of the living space is the "biowall," planted with English ivy, mint, and philodendron. It ties into the return vent of the HVAC system, naturally filtering the air. The connection to the outdoors is further emphasized by a system of exterior ramps and decks that wrap the living spaces; Solar Decathlon teams must make their designs compliant with the Standards for the Americans with Disabilities Act (ADA); Team Purdue embraced this requirement. Planters and low native Indiana grasses line the ramps, integrating the structure with the landscape while creating a flexible outdoor living environment.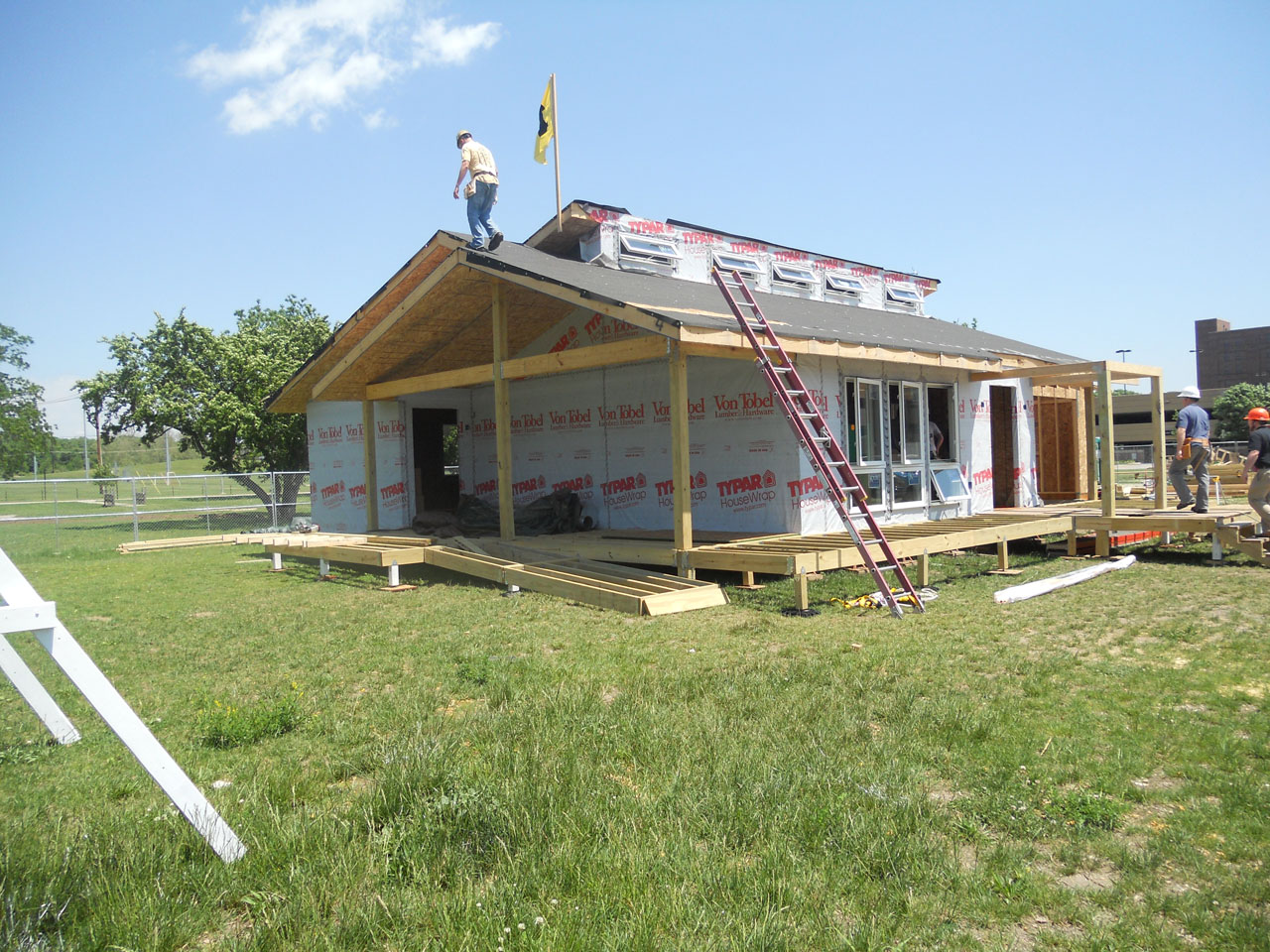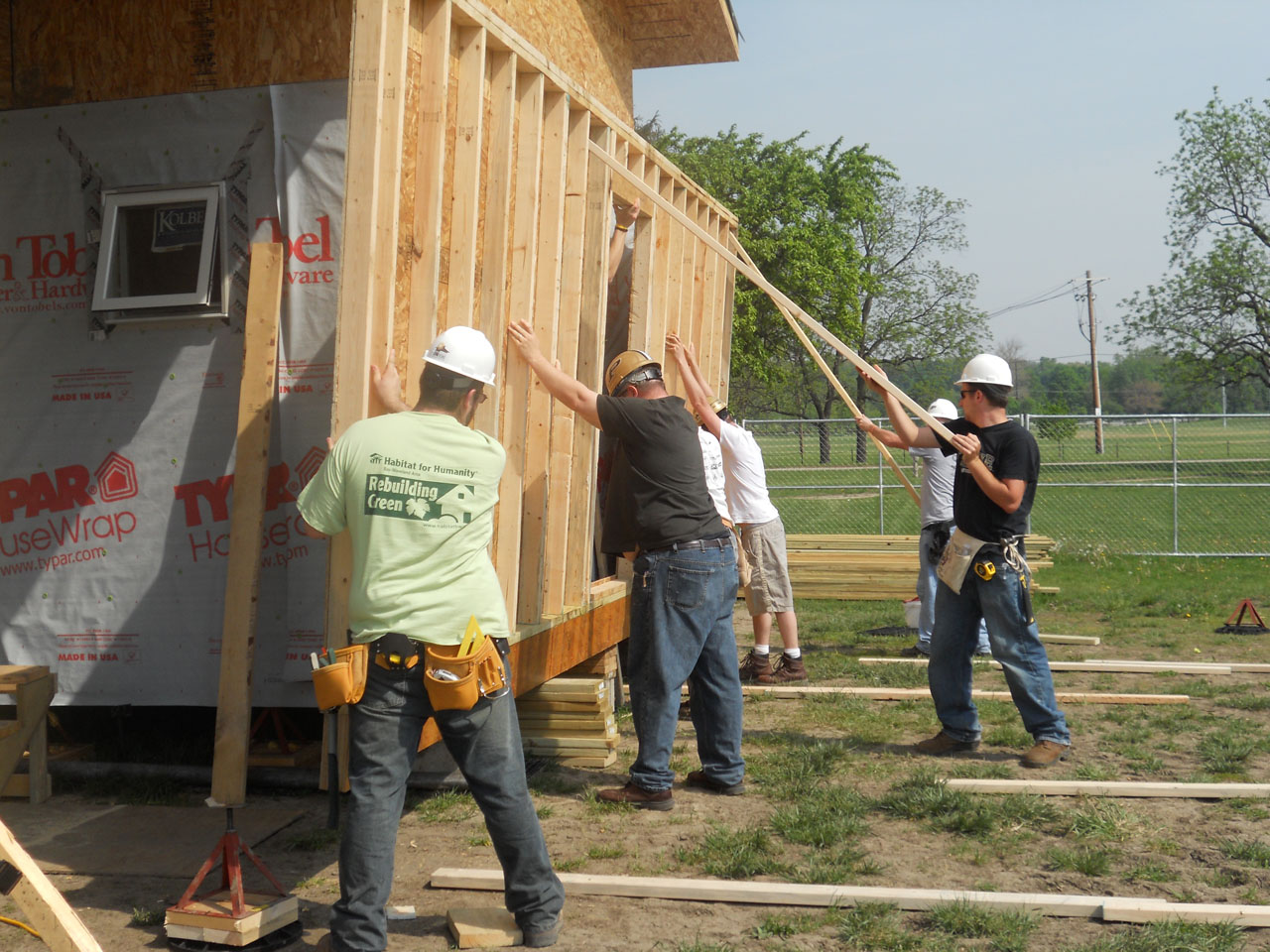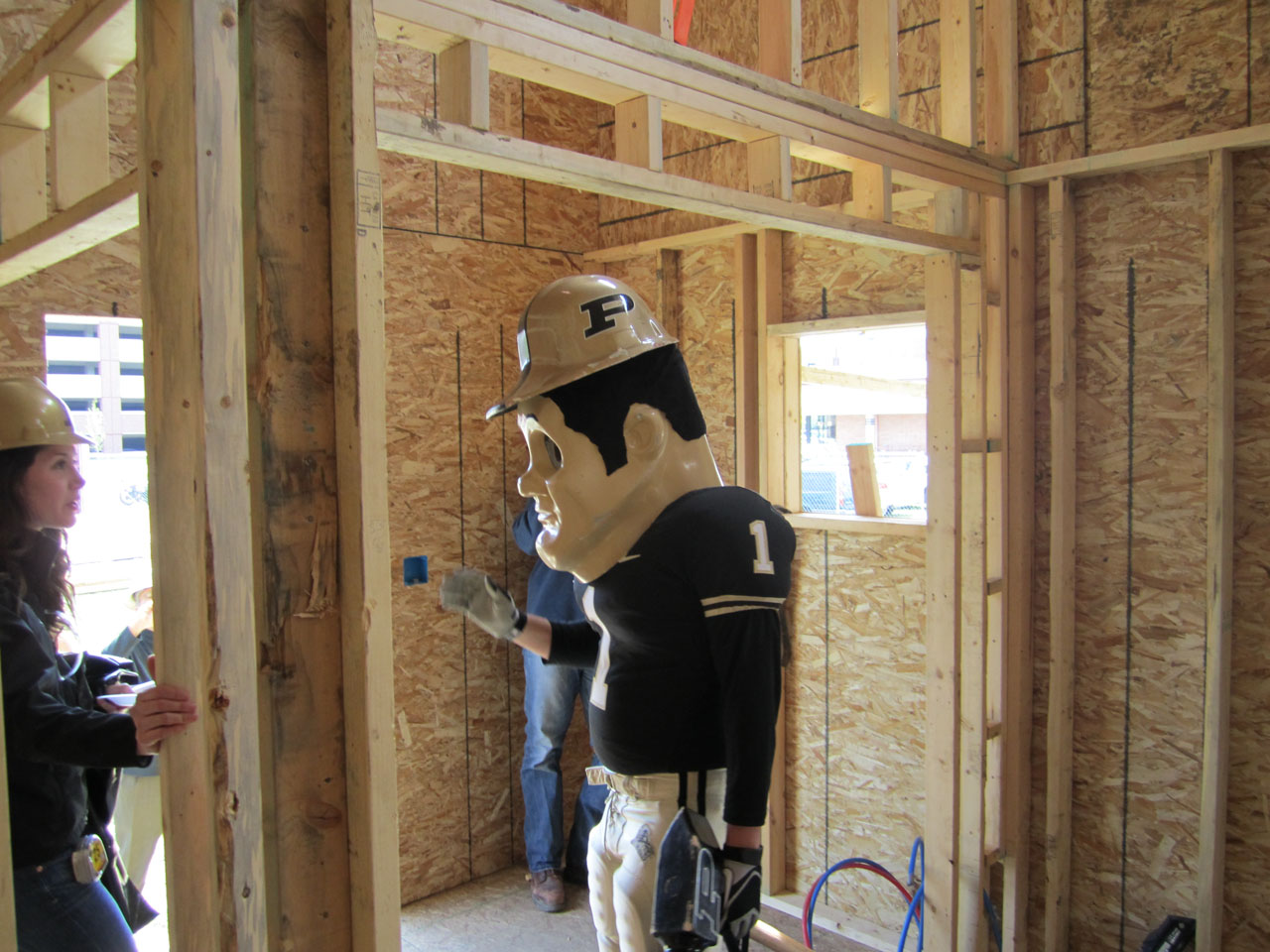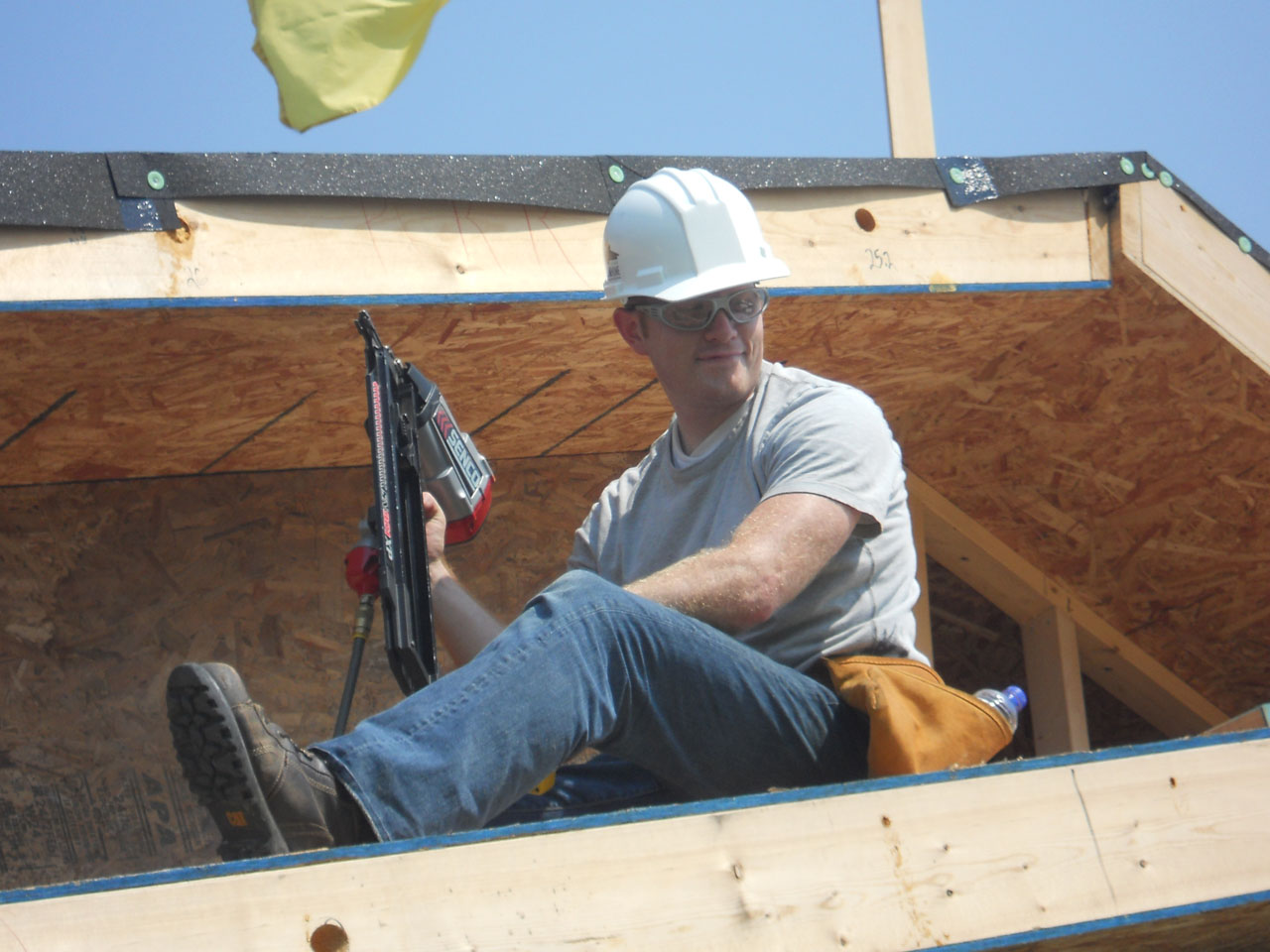 The Purdue Solar Decathlon team is aiming for a LEED Platinum rating through a variety of strategies. The home's exterior is clad in HardiePlank cement board siding over structural panels filled with blown-in polyurethane, resulting in an R-24 wall rating. The home's envelope is air-tight and will require little caulking during onsite assembly, and a series of overhangs will help to minimize heat gain in warm months. For the interior, the team chose finishes that contain pre-consumer or post-consumer recycled content, low-VOC paints, energy-efficient CFL and LED lighting, Energy Star appliances, and WaterSense toilets. They also specified local materials where possible, such as hickory flooring and white oak rift-cut veneered cabinets.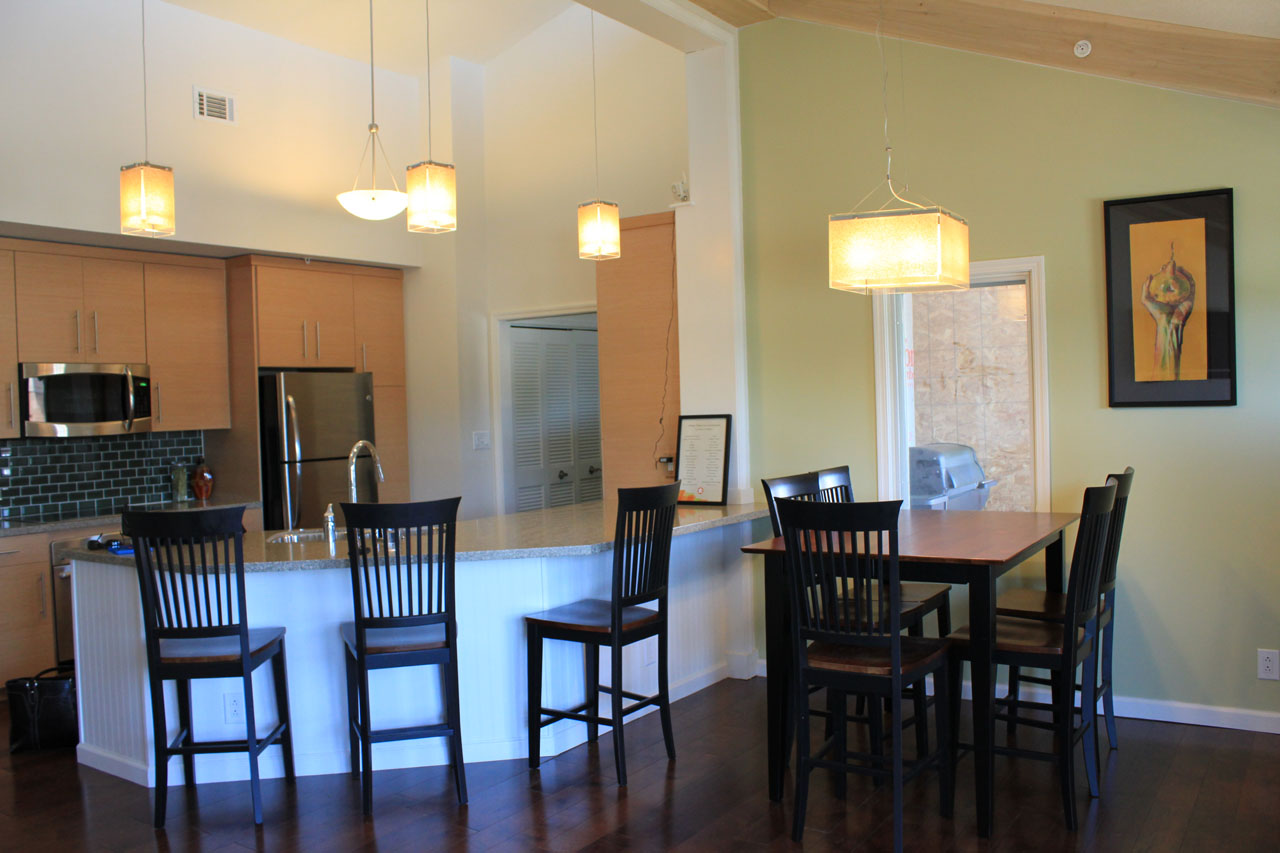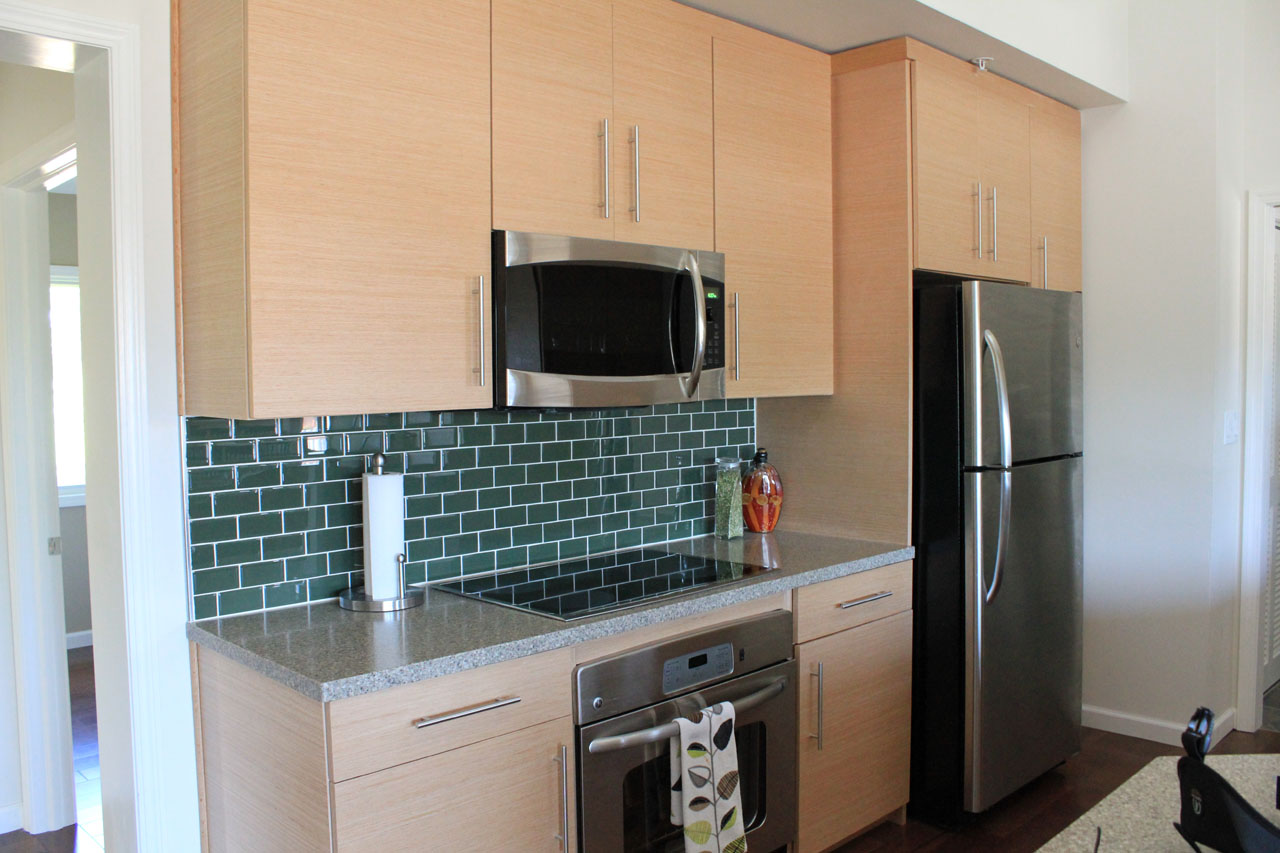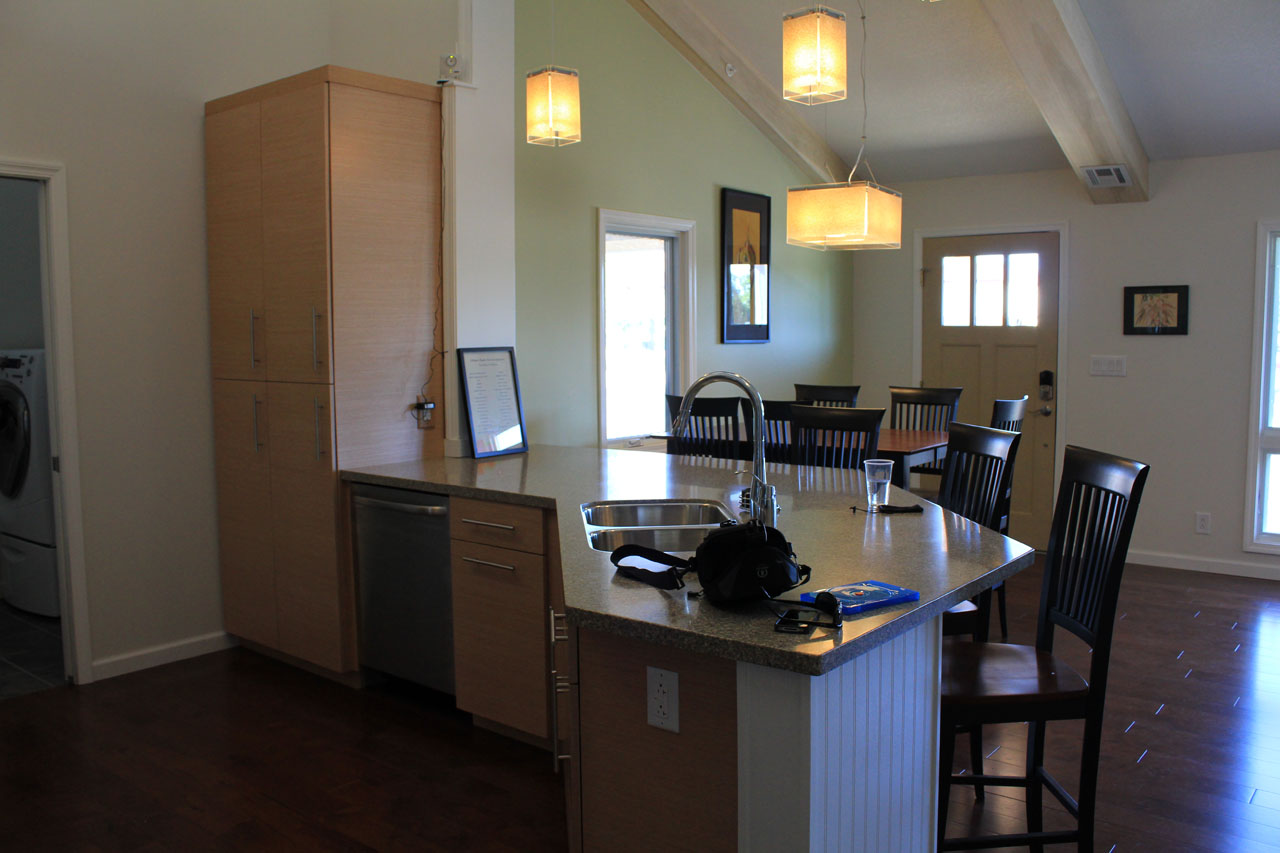 The roof-mounted photovoltaic panels produce as much energy as INhome consumes, allowing it to achieve net zero status and feed excess energy into the grid. Other energy-efficient technologies employed include an air-to-air heat pump, a heat pump hot water heater, and an energy recovery ventilator. Despite the summer's heat wave, which has plagued students during the construction process, Construction Manager Eric Holt is proud to report that the home is "still producing more power than it's using – we're already net zero, even in this crazy heat."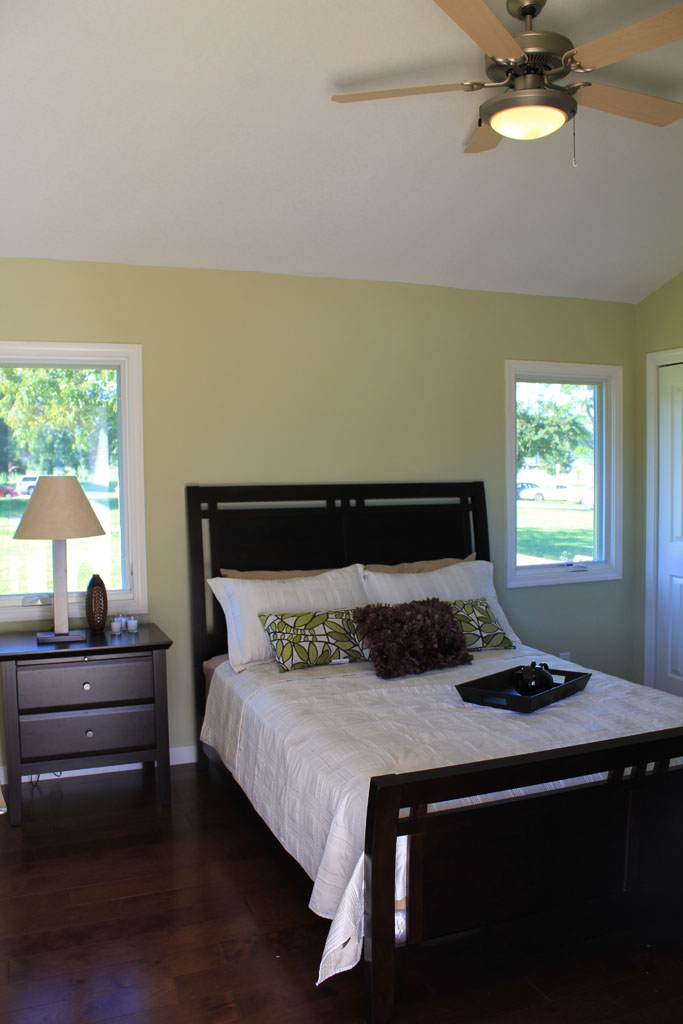 After the Solar Decathlon, the team hopes to place INhome in a neighborhood in Lafayette, Indiana. They are working with a nonprofit community organization to select a local family in need of housing. "We've designed it as a real home, and a real family needs to have it," believes Holt.

Murrye is a freelance writer based in New York City. She holds a Bachelor's degree in Architecture from the University of Arkansas and is a LEED-accredited professional. Her work has been published in Architectural Record, Eco-Structure, and Architectural Lighting, among others. She also serves as a contributing editor for the American Institute of Architects' New York Chapter publication, eOculus.
Website: www.murrye.com
Latest from Murrye Bernard