Considerations for Building Green
A growing number of people have become aware of and even begun to measure their personal, ecological footprint on the planet. Others are concerned about healthy living and working spaces free of toxins. Some people simply see greening their properties as an effective cost-cutting measure or wise investment.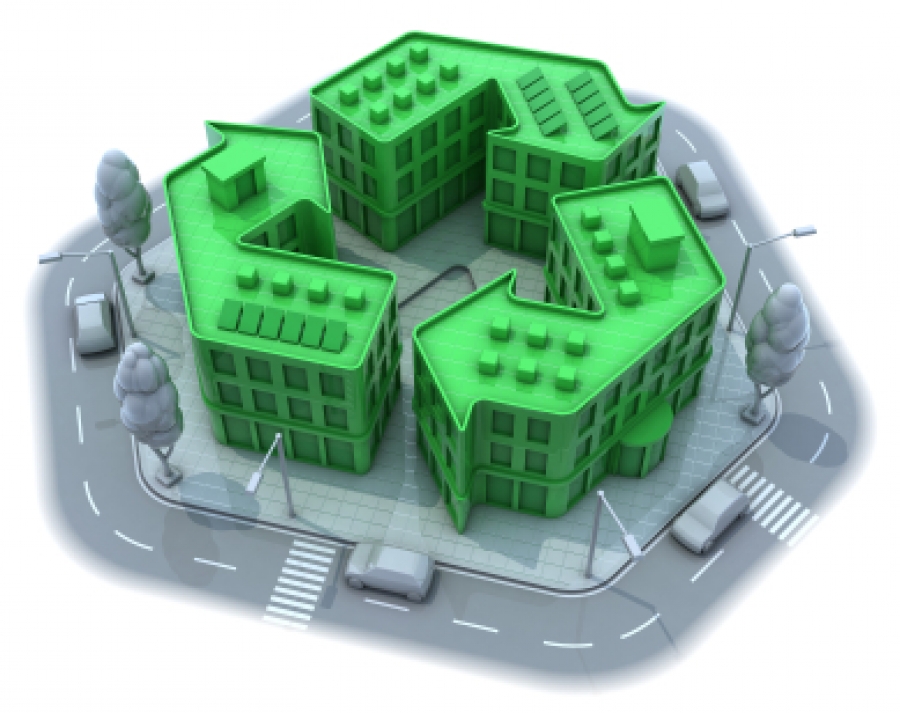 Whatever the motivation, the demand for green building materials has increased significantly in recent years. According to the Forest Stewardship Council's web site, 25 percent of all commercial and industrial construction and 20 percent of residential building is expected to be green by 2013. That's made sustainable materials and products increasingly more affordable and available in a growing variety.
There are several different factors that may constitute "green," and the overall greenness of a new building or renovation can be increased exponentially with research. Many buildings now meet the benchmarks for Leadership in Energy and Environmental Design (LEED) certification, while others actively seek to exceed them.
"The very first thing to consider in designing the building well is to make use of the elements. In order to build the greenest building, it's important to start looking at the static -- how it's oriented." Elaine Lipman Barnes, LEED AP

The first and simplest measure of sustainable materials is a high percentage of recycled content. To take it a step further, suppliers may look at the manufacturer's own factory standards, policies, and environmental impact. If supplies can be drawn from a local or regional resource, reducing the need for shipping, the carbon footprint is reduced. And if they can be installed with adhesives and finishes that have minimal or zero toxicity, better still.
There are a number of variables involved in making decisions about building green, including the location of the building and the building material choices. This is also one of the main driving forces behind the growth of LEED and green consulting.
Location, Location, Location
Talk to any expert on environmentally healthy or LEED-certified buildings, and he or she will tell you that the first structural consideration in any green project, whether it's a new build or a renovation, ought to begin with the careful assessment of its natural surroundings.
"The very first thing to consider in designing the building well is to make use of the elements. In order to build the greenest building, it's important to start with looking at the static -- how it's oriented," says Elaine Lipman Barnes, LEED AP. Such steps do more than benefit the environment: they have real financial dividends, because "finding that sweet spot that can create cool daylighting throughout workspaces will reduce the heating and cooling load."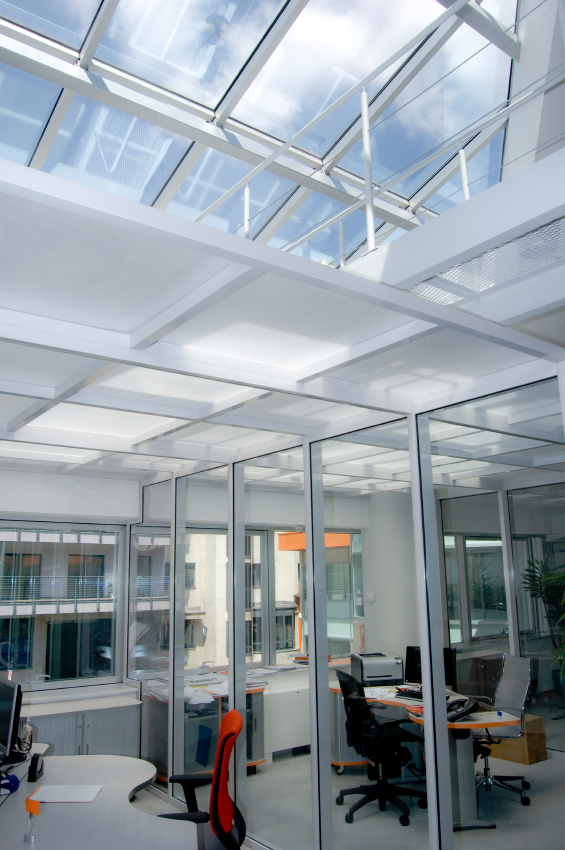 Buildings tend to be designed and renovated according to streetscape or other factors, but zeroing in on their environmental position is something that more architects and engineers need to become vigilant about, according to Tyler Steele, owner of Greenovate, a Columbus, Ohio supplier of building materials that are healthful and environmentally friendly.
"I'm constantly amazed at how little attention architects and engineers are paying to what they are building, where they are building, and how they are building it," he says. "Even from the planners and architects that get it, doing it successfully takes folks who are willing to do more and who are willing to pay attention to the nitty gritty."
FSC Certified Wood
Wood that has been certified by the Forest Stewardship Council (FSC) is one of the most readily available green materials on the market. FSC certified wood has to meet a number of criteria, all of which are evaluated by an accredited certifier. Formed in 1993, the FSC supports sustainable forestry internationally by promoting products harvested from responsibly managed forests.
Insulated Concrete Forms
"One of the most efficient materials we're seeing used is Insulated Concrete Forms (ICF)," says Barnes. "There are wall sections that are factory-made, easy to put together, and make for a nice strong, energy-efficient building."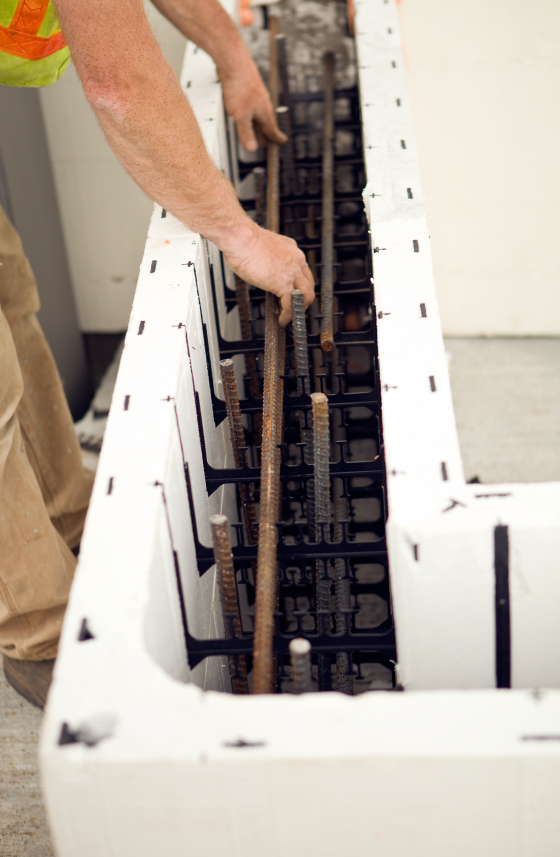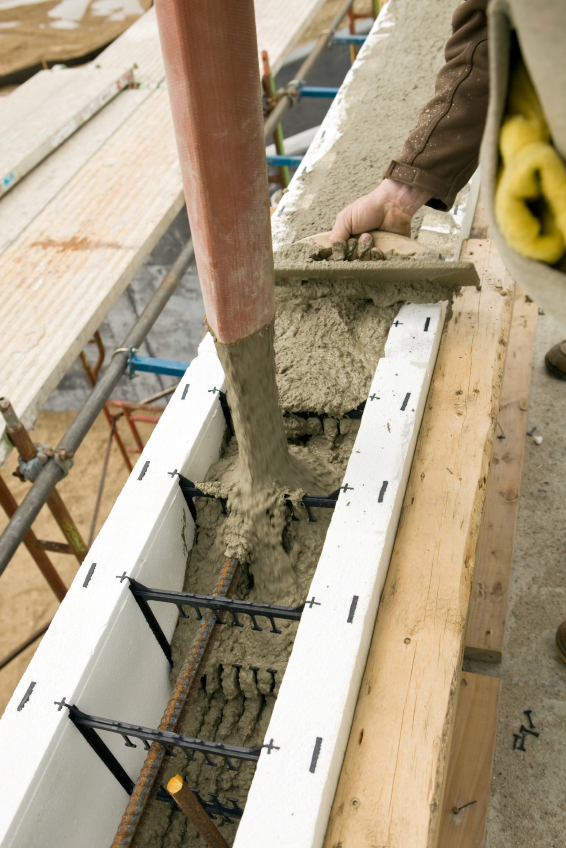 ICFs are rigid foam (commonly expanded polystyrene or extruded polystyrene) forms that hold the concrete and reinforcing in place during pumping and curing. Afterward ICFs are left in place to serve as insulation. Once cured, R-values will typically range from R-17 to R-26. Because ICFs resist outside air and moisture well, they also trap less mold and dust and fewer allergens, creating a healthier indoor environment.
Steel
Few structural components have a higher percentage of recycled content (over 90 percent) than steel. To dig deeper into the environmental impact of steel supply, one has to examine the manufacturer's standards.
Drywall
Several manufacturers now make gypsum drywall by using 75-100 percent recycled materials. Companies like Glasspoint have elected to take a more carbon-neutral approach to its production by using only solar power in its manufacturing process. EcoRock, a product created by Serious Materials, uses 80 percent recycled, post-industrial waste from steel and cement plants. It does not include gypsum and is also highly mold-resistant and can be fully recycled at the end of its life.
Roofing materials
Virtually every kind of roofing material is available with heavily recycled content, including asphalt shingles, rubber shingles that are made from discarded car tires, and recycled metal and plastic shingles. The lighter the shingles are in color, the greater the building's energy efficiency. There is also little or no aesthetic compromise with recycled shingles. Another green roofing material is spray-on polyurethane foam roofing. Although it is extremely insulating and reflective and can increase the energy efficiency of a building, it is not a very attractive option.

Tracy Zollinger Turner is an award-winning feature writer, editor and web-content expert based in Columbus, Ohio. She has written extensively about education, the arts, culture and civic life in the Midwest for a variety of publications, including The Columbus Dispatch, Citysearch.com, Columbus Alive, Public Art Review and Ohio Magazine.
Website: www.writearm.com
Latest from Tracy Zollinger Turner