Dig It: Mean Green Machines
The Caterpillar 938H
Caterpillar presents a new H-Series Medium Wheel Loader 938H available with enhanced performance, greater versatility, ease of service checks and an engine that is built to be better for the environment. An overview of the specific upgrades include: a new axle system, a larger holding capacity bucket, easier access for regular maintenance checks, an innovative engine that passes US EPA Tier III emissions standards from the 1990 Clean Air Act, better functionality for the operator, a larger variety of working tools available, provisions to keep the engine free of clogging debris, ergonomic improvements for the operator's seat and gears, and increased power controls for the operator.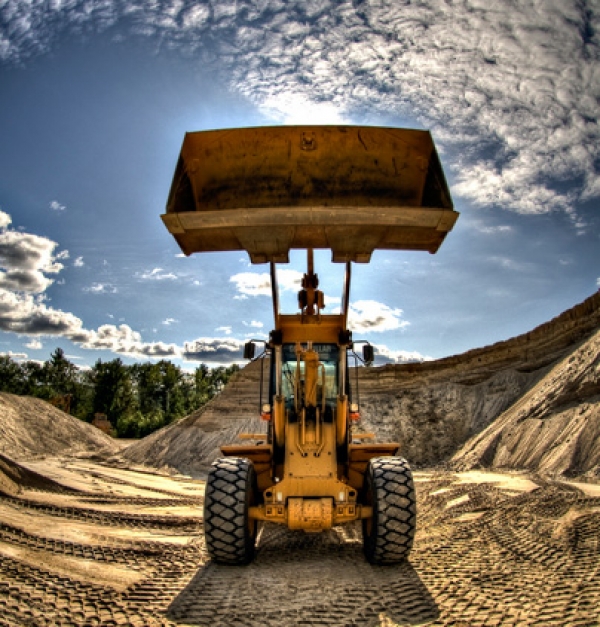 Versatility of the Integrated Tool Carrier IT38H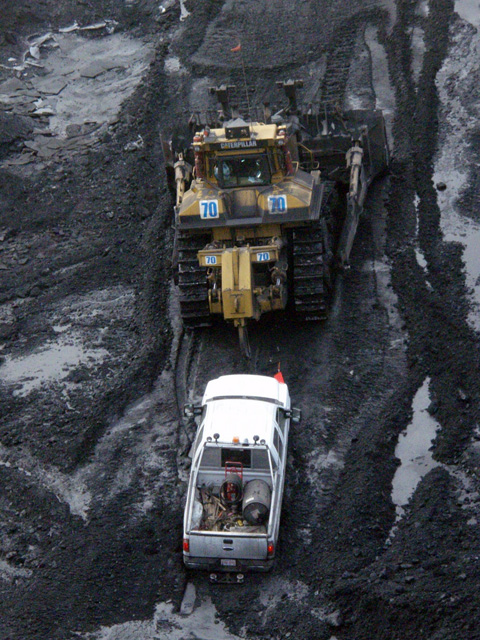 Credit: Nathan Waddell
On a jobsite, Caterpillar's newly available Integrated Tool Carrier IT38H is the loading and carrying production-oriented machine. Whereas the Medium Wheel Loader 938H most commonly uses buckets and those of many different sizes and styles, the integrated tool carrier is more versatile with accommodation to multiple tool attachments such as buckets, forks, rollers and blades. The attachment features are swift and simple to use and can even adapt to tools from other manufacturers such as Volvo. Care should be taken, however, to make sure with Caterpillar or with the equipment dealer that the tool attachments are properly selected per the new machine so as to prolong its working life.
Regular Retrofitting & Maintenance Is Encouraged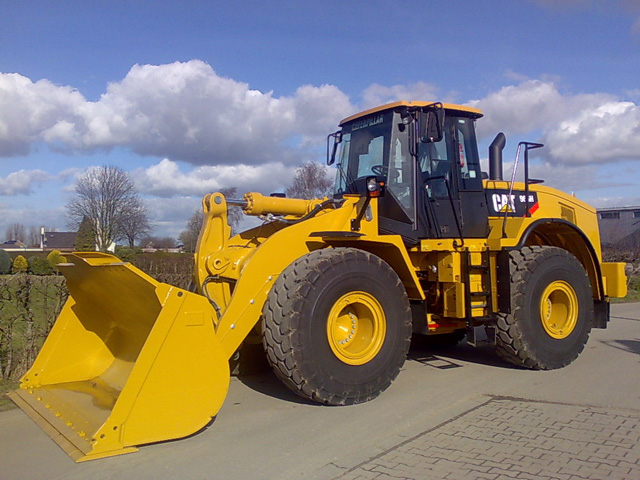 Credit: Big Machinery B.V.
Rather than waiting for a machine to break-down, it is far more profitable to take advantage of work "down time" in order to service and retrofit work machines. Not only would a practice of regular maintenance routines allow the machine to be ready for work at all times, but the company would also save money by avoiding last minute maintenance calls. Caterpillar recognizes the value in regular maintenance and retrofitting in the new 938H and IT38H models. For this reason, many of the important engine and machine components are easy to access from the ground level.
Not only are certain building materials considered to be "green," but there is now a greater push toward providing eco-friendly work tools and machinery as well. Since the latest Caterpillar GII models were presented in 2002, the 938H operates with the new ACERT C6.6 machine that produces fewer ozone-depleting emissions along with higher torque at a constant net horsepower. Also improved is the engine's autolobe, which enacts timed greasing of key pins and joints as well as quick and easy refilling of the grease reservoir. In addition to its increased flexibility, the refurbished Caterpillar Engine Idle Management System (EIMS) maximizes fuel efficiency while maneuvering in idle speeds to boost the machine's environmentally-friendly productivity.
Hybrid construction equipment is a serious topic, and environmentalism is even more serious; but we all need some comic relief in our lives. Watch the following video provided by fellow construction workers on You Tube.

alt=""
The New Axle System
"I would say that the New Axle System is one of the most important benefits that the 938H brings to the market," said Silvia Duarte, a Caterpillar marketing representative. Some of the new features are as follows: the outboard final drives and brake wear indicators are easily accessible for maintenance and service checks, oil sensors allow preemptive monitoring of the oil temperature, and standard and optional differential locks are available for traversing challenging and varying ground conditions. Field retro-fit capabilities are additionally improved through the axle oil cooler ready innovation. Both the hydraulic and transmission filters are designed for the same interval change periods, are located in close proximity to each other, and are accessible by workers on the ground level. In like suit, all the electrical service component parts are located in one compartment for ground service and maintenance ease.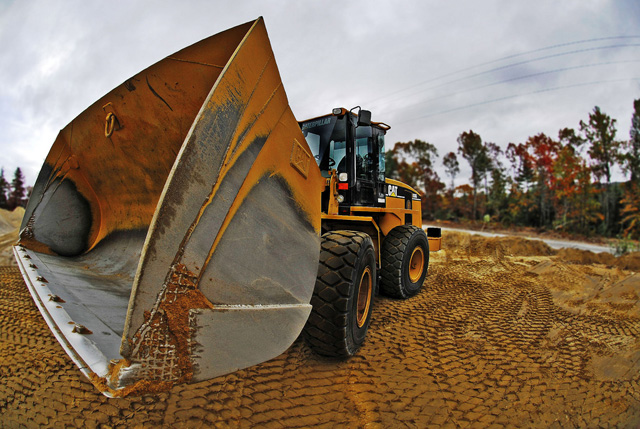 Credit: Daniel Foster
Other Mechanical Improvements
Caterpillar exceeds customer's expectations by providing a four-plate front frame structure that reduces material build-up under the lift cylinders while operating in high debris content field conditions. From within the cooling grill and cooling tower arrangement, the air conditioning condenser, oil cooler, radiator and ATAAC cores all swing out for easy access. With regard to reducing debris from penetrating the cooling tower, a new perforated and corrugated rear grill provides superior protection. The fins allow debris to pass through, then to exit via larger fins in the rear. This improved fin design deters clogging due to debris, which was occasionally a problem in previous models.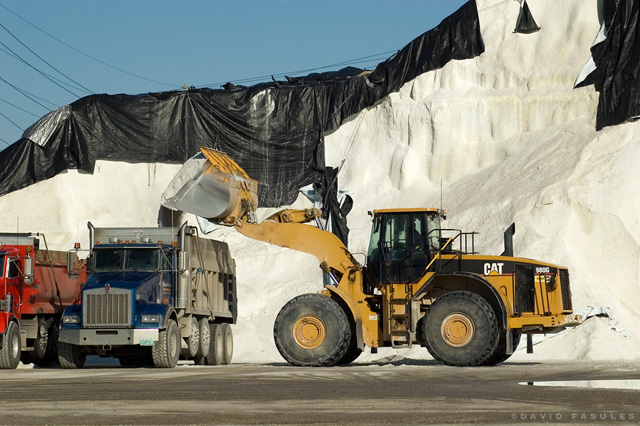 Credit: David Fasules
Improvements to the functioning components of the buckets and ground engaging tools bolster work force and capacity. The z-bar lift function has greater break-out force with parallel lift movement in particular when removing and lifting material close to the base of the machine. The innovative S3PC load sensing hydraulics move more efficiently since the implement and steering flows are initiated only upon demand and the valves make faster cycle times, allowing for simultaneous lift and tilt functions.
Caterpillar's Messenger, or operating board, allows the driving operator to select and adjust the transmission neutralizer settings and to shift into the Fuel Economy Mode, and it also displays real-time machine performance, engine and diagnostic data. The cab environments are also improved in ways that augment the operator's comfort level, with components such as: the adjustable neutralizer pedal, adjustable arm rests, and an optional high back air-suspension seat with multiple adjustments. Optional cab features are also available such as: a heated seat, external mirrors, and a ride control feature that absorbs shock loads while navigating through rough terrain. The redesigned single tilting hood unit allows for excellent rear visibility and for easy access to the engine and cooling compartment.
Pricing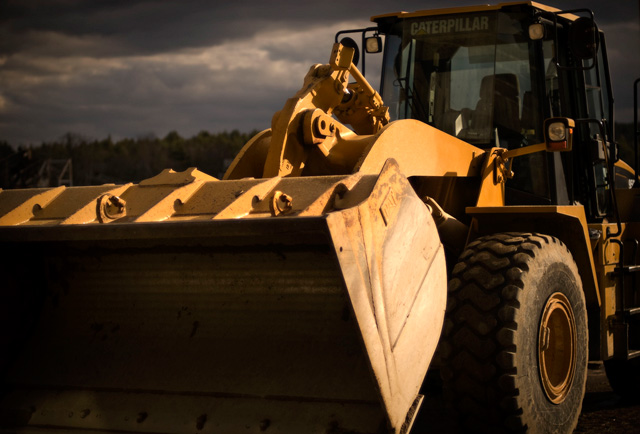 Credit: Daniel Foster
Caterpillar provides a streamlined price list that includes a set of "packaging" options available to reduce order confusion and to increase production time. Warranties are as comprehensive as those issued for the replaced GII models. In awe of watching the machine work efficiently and powerfully, the benefits of the new medium wheel loader greatly enhance work productivity.
Many other construction companies have produced eco-friendly hybrid equipment each with their own special technologies and features. Feel free to send Buildipedia articles about other mean green machines. Furthermore, Buildipedia would love to host your construction funnies. Please be safe, however, and don't try the tricks in the You Tube video at home.
From 1959 to 2009, Happy 50th Birthday, Cat!
alt=""

Stephanie, an NCARB registered architect and LEED AP, draws upon her studies in architectural history and theory from Sarah Lawrence College and her master's degree in architecture from The Ohio State University. Providing copy for publications and performing marketing work for the construction industry, Stephanie works as an independent freelancer from Columbus, Ohio.
Website: greengaloredesigner.blogspot.com/
Latest from Stephanie Aurora Lewis