Green Speak: FTC Provides Guidance on Environmental Marketing
In the past two decades, the environment has become a hot topic across most economic sectors, and the homebuilding industry is no exception. As new technologies continue to emerge and as builders and homeowners continue to adopt environmentally conscious practices, the way that we talk about green products and practices is of ever increasing importance. Not only do homeowners expect builders to build green homes, they also expect builders to be able to explain why and how the home is green. Enter the Federal Trade Commission (FTC) and their "Green Guides," which aim to provide guidance on environmental marketing.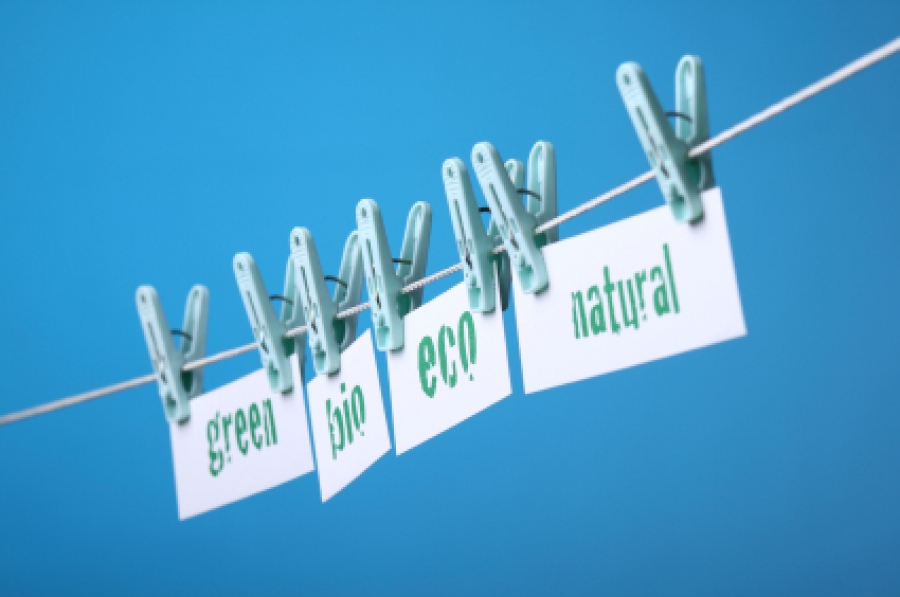 The Problem
Sounds easy enough, right? Not necessarily. Environmental marketing, advertising, and communications have historically been complicated by ambiguity and loosely defined regulations. This is partially due to the fact that "green" is such a broad concept with lots of room for interpretation, as well as misinterpretation. To complicate the issue even more, green messaging is a target for consumer and government scrutiny due to the unfortunate proliferation of "greenwashing" and intentionally misleading environmental claims, which began as early as the mid 1980s.
The Federal Trade Commission's Green Guides
Ultimately, it's the marketer's responsibility to evaluate, substantiate, and communicate a product's environmental benefits in a way that isn't misleading to the consumer. To help marketers make truthful and substantiated environmental claims, the Federal Trade Commission (FTC) created "Guides for the Use of Environmental Marketing Claims" (also known as the FTC Green Guides) in 1992. The Green Guides technically aren't law; rather, they are the FTC's interpretation of law and are not independently enforceable. However, if the FTC believes that a marketer is making claims that are inconsistent with the Green Guides, it can take action under the FTC Act of 1914.
"What companies think green claims mean and what consumers really understand are sometimes two different things." Jon Leibowitz, FTC Chairman
Since the release of the Green Guides in 1992, the FTC has periodically reviewed and revised the guidelines to keep up with the times, so to speak. Changes were made in 1996 and again in 1998.
Aligning Product Claims with Consumer Expectations
As a result of increased consumer concern regarding the environmental impact of the products and services they use, as well as increased promotion by companies of the environmental attributes of their products and services, the FTC began a three-year comprehensive review of the existing Green Guides in 2007. After reviewing public comments, transcripts of three public workshops that explored emerging issues, and results of its consumer perception research, the FTC proposed several modifications in October of 2010. Although the latest version of the guidelines is still under review at this time, it is considered enforceable.
According to FTC Chairman Jon Leibowitz, the latest version of the Green Guides should help companies to better align their product claims with consumer expectations. "In recent years, businesses have increasingly used 'green' marketing to capture consumers' attention and move Americans toward a more environmentally friendly future," says Leibowitz. "But what companies think green claims mean and what consumers really understand are sometimes two different things."
The FTC's consumer perception study revealed a sizable communication gap between what marketers are saying and what consumers are hearing. For example, data from the study confirmed that when consumers hear general terms like "green" and "eco-friendly," they assume that the product is made from recycled materials, recyclable, made with renewable materials, biodegradable, made with renewable energy, non-toxic, compostable, and without negative environmental impact.
Yes, consumers assigned all of those attributes to one product simply by being told that it is "green." That one little word is packed with so much meaning.
The updated Green Guides address this issue of generalized language, advising marketers to avoid unqualified claims, such as "green" or "environmentally friendly." If a marketer uses one of these general environmental terms to describe a product, he or she needs to back it up with a specific substantiated claim. For example, if you describe a home as environmentally friendly, you need to clearly articulate the features and benefits of the home that support that statement (e.g., it features radiant barrier roof sheathing, has ENERGY STAR appliances, has low-e windows, etc.).
The latest version of the Green Guides also provides guidance on several other types of claims (including certifications and seals of approval) such as: degradable, compostable, ozone-safe/ozone-friendly, recyclable, "free of" and non-toxic, made with renewable materials, made with renewable energy, and carbon offsets.
Whether you are a manufacturer, builder, or homeowner, you should familiarize yourself with the Green Guides. If you are personally involved in the promotion of a product, service, program, or building community, understanding and complying with the Green Guides is a must. For more information on complying with the Green Guides, click here. To review the latest revisions to the Green Guides, click here.

Lisa Taylor is a freelance writer and marketing consultant. She has more than 16 years of experience as a communications professional and has worked with a variety of companies in the home products and building materials industry. Originally from Memphis, TN, Lisa earned a BA in Journalism from the University of Memphis in 1995 and a MA in Journalism from the University of Memphis in 1997. She spent the first 11 years of her career working in account service for Memphis advertising agencies Thompson & Company, Oden Marketing & Design, and Carpenter/Sullivan. Lisa then spent five years in Nashville, TN, with The Buntin Group, an Adweek Top 100 U.S. advertising agency, and Louisiana-Pacific Corporation, a leading manufacturer of building materials. Lisa currently lives in Denver, CO, and is Principal/Owner of Wazee Marketing.
Website: www.wazeemarketing.com
Latest from Lisa Taylor Minor