Madrid's Sustainable Petrol Station
Gas station design is about to experience a major shift. Madrid's BREEAM-certified Repsol station demonstrates what may be on the horizon, both in terms of building design and what is for sale at the pump.
For most, gas stations may not come to mind when talking about exceptional green design, especially these days. Gas prices are continuously soaring, and we are more commonly wide-eyed at the outrageous prices than at the eco-friendly qualities or pleasing aesthetics of these in-and-out petrol ports.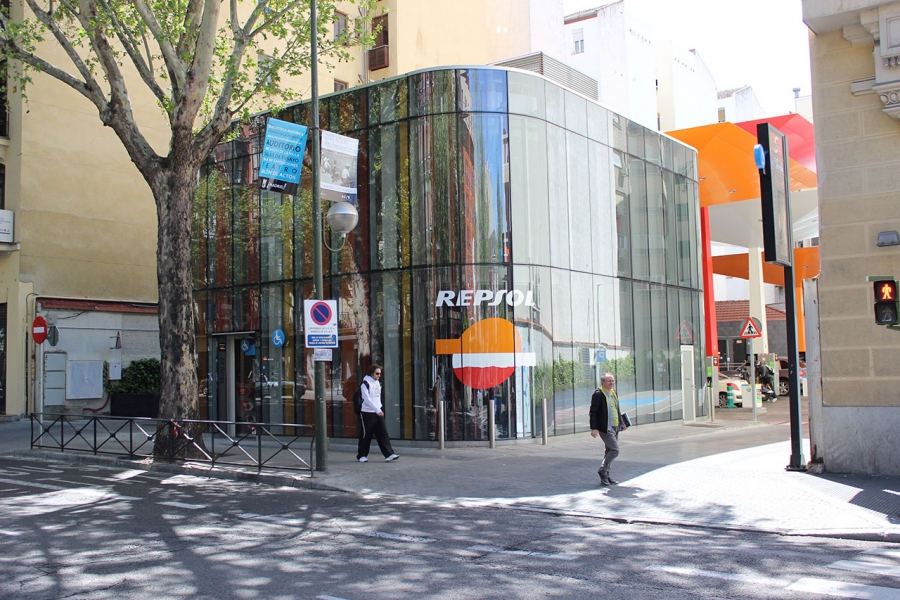 Yet in the center of Madrid, masquerading as just another Repsol service station, lies a gas station that has much more to it than meets the eye. In fact, this unassuming cube of a building has the unique status of being the only 100% sustainable petroleum station in the world.
The gas station, opened in April 2011, is the first of its kind to be 100% sustainable and subsequently has been certified by the leading international body for certifying building sustainability, BREEAM (Building Research Establishment Environmental Assessment Method).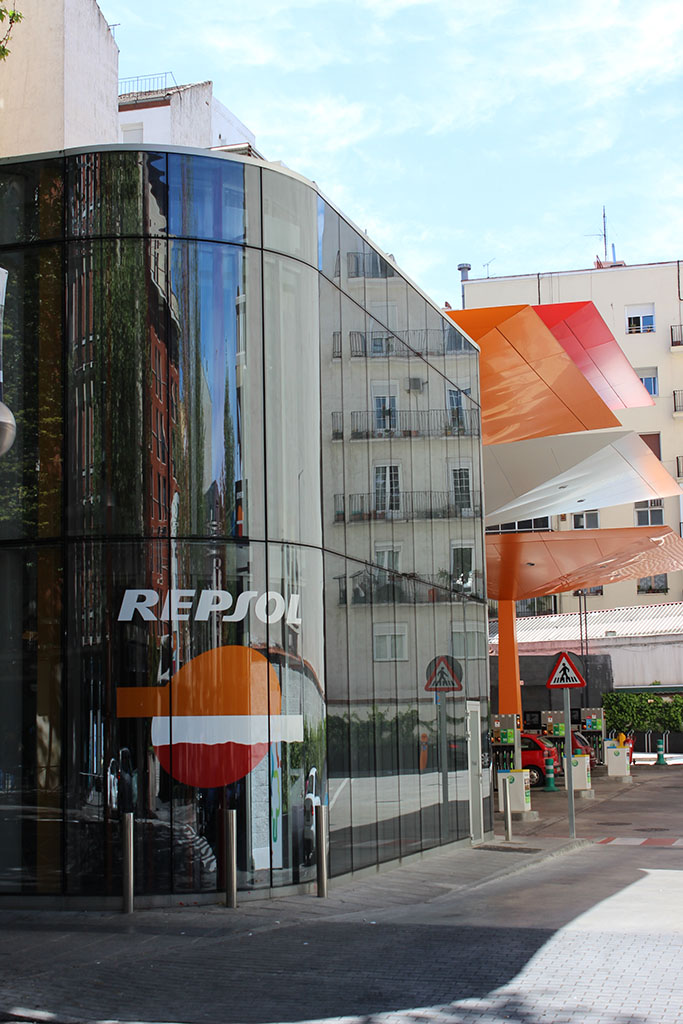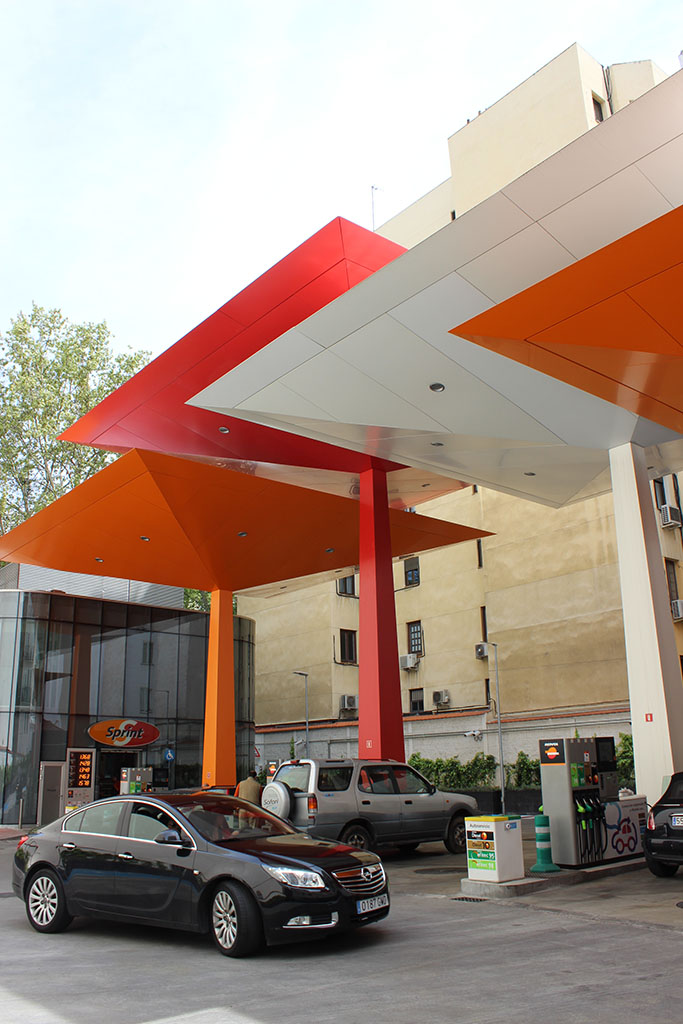 The building itself is a gray-tinted modernistic cube that, while looking a bit avant garde for a gas station, really has very few visible signs of typical sustainable building design. It's modern and sleek but hardly an architect's vision come true.
Rather, it's a green paradise set in an extraordinary, but subtle, body. The partition walls and linings are made of cellulose fiber derived from more than 7,000 recycled newspapers, and the building is insulated by 64 kilograms of sheep's wool. The roof is made from straw and contains the proper installations to help trap and reuse rainwater for sanitation and irrigation purposes. All of the bathrooms are equipped with solenoid valves that stop excess water flow.
The windows are made from recycled glass and are double-paned in order to be energy-efficient. Eighty percent of the flooring tiles are made from recycled products; furthermore, the furniture and shelves inside the two-story building are made from recycled plastic and wood shavings.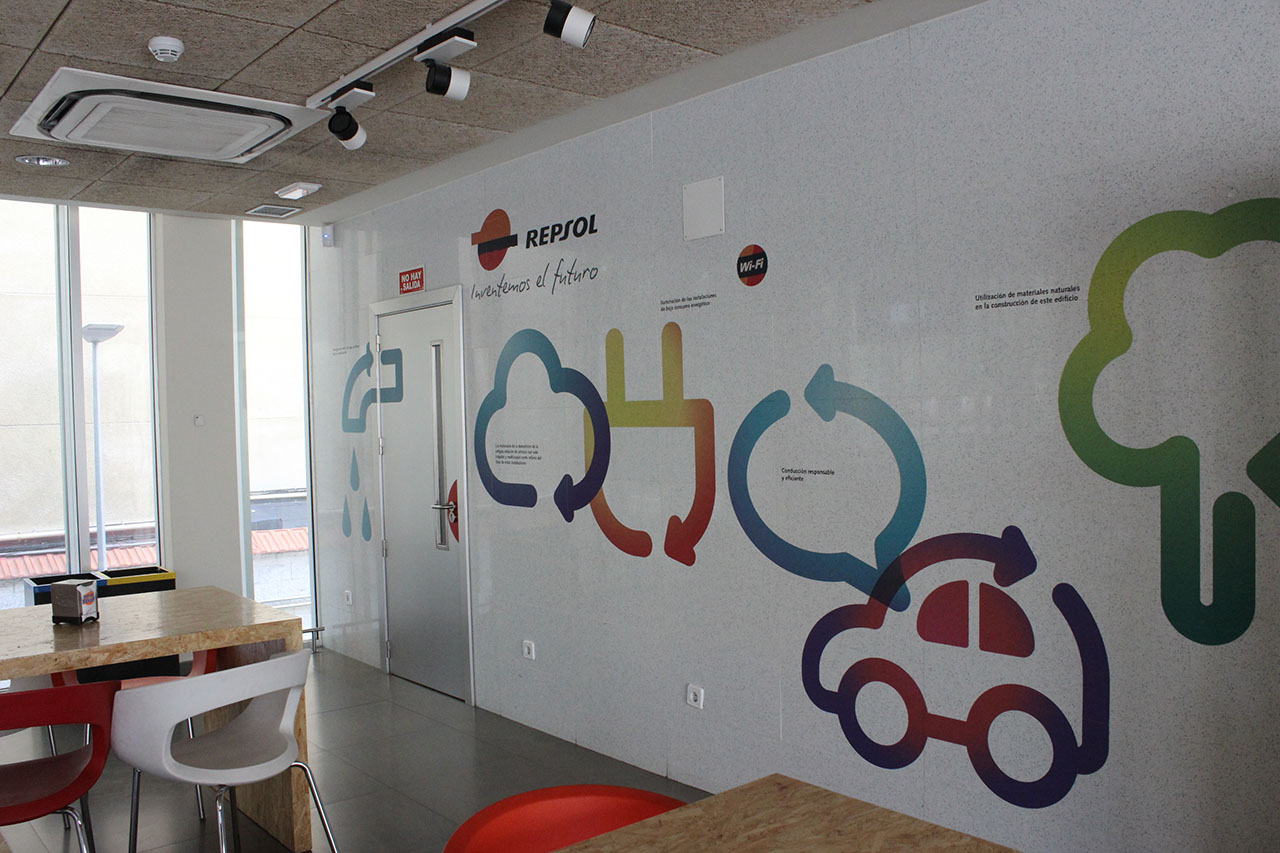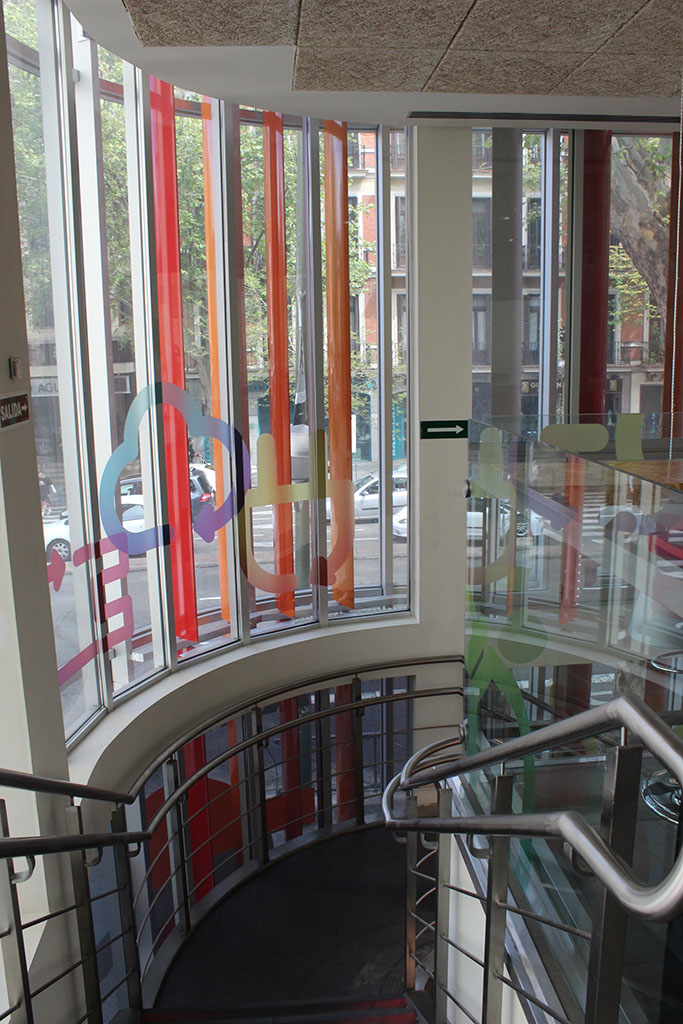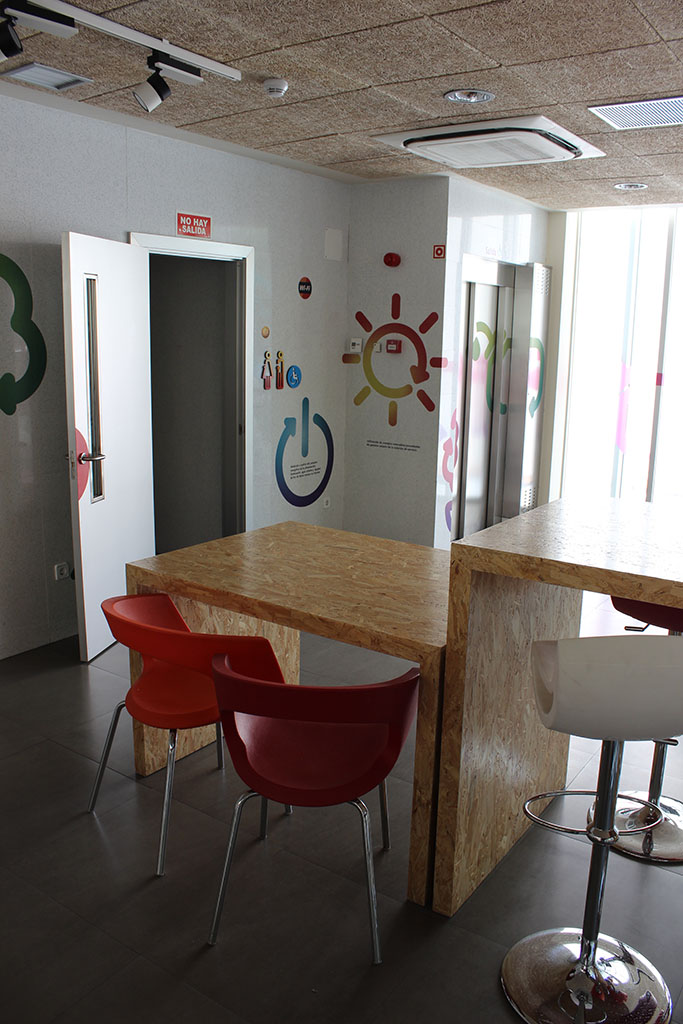 Also contributing to the "green and clean" elements of the building's design is the lighting. The building's illumination is 100% LED lighting both inside and out, with many of the installations coming to this Repsol station secondhand. For example, the station's ceiling lampshades, designed by Norman Foster, were brought in from another Repsol office. All of the lighting installations at the service station are light-emitting diodes, which last up to 10 years and use 80% less energy than similar lighting systems.
The "station committed to the future" extends its commitment outside its own four walls – to customers, it offers an electric charging post and a B20 biodiesel pump. In addition, the access into the gas station is designed to avoid lines, saving on fuel and energy costs.
To top it all off, the building has the AENOR (the Spanish Association for Standardization and Certification) universal accessibility certificate for being 100% accessible. Repsol has a long-standing reputation for its dedication to accessibility and has been recently awarded a Discapnet Award for its commitment to disabled people in its service stations and offices worldwide.
This incredible station stems from a 2009 Repsol project called the Edison Plan, which seeks to "bring together the principles of fairness, the environment, and the economy, achieving high profitability and efficient and responsible energy use." So far these sustainability measures have resulted in a savings of almost 6 million Kwh and a yearly reduction of 2,734 tons of C02. Although Repsol has set a new standard for all petrol stations, for the company itself the goal is clear: this unique service station is a first, it won't be the last. Repsol has committed to converting more than 500 of its service stations into sustainable buildings.

Nicole graduated from Georgia State University with a Post Graduate degree in Spanish to English Translation and a B.A. in Spanish and International Business. Presently living in Madrid, Nicole works as a freelance writer and translator and enjoys traveling around the Iberian peninsula taking photos of Spain's rich blend of historic and modern architecture. Her articles and photos have been published in various trade publications and websites.
Website: www.passtheham.com/
Latest from Nicole Jewell