Pervious Pavement: Pavement That Leaks Like a Sieve
Contractor to Contractor: In this first of a two-part series, contractor-turned-homebuilder Fernando Pages Ruiz discusses permeable pavement, which allows rain and snow to seep into the ground.
What Is Pervious Pavement?
Pervious concrete came to the attention of the building community in the United States after Congress passed the Clean Water Act in 1987. With restrictions in the amount of stormwater runoff permitted from roads, parking lots, and other impermeable surfaces, some developers began to look for environmentally friendly alternatives. They found it in an exotic, water-sucking concrete first tested in Florida about 30 years ago as a flood-control device. Engineers placed highly porous concrete paving in spots along Florida roadways frequently submerged by heavy downpours. The permeable surface provided a quick-drying roadway that didn't stay flooded after the storm.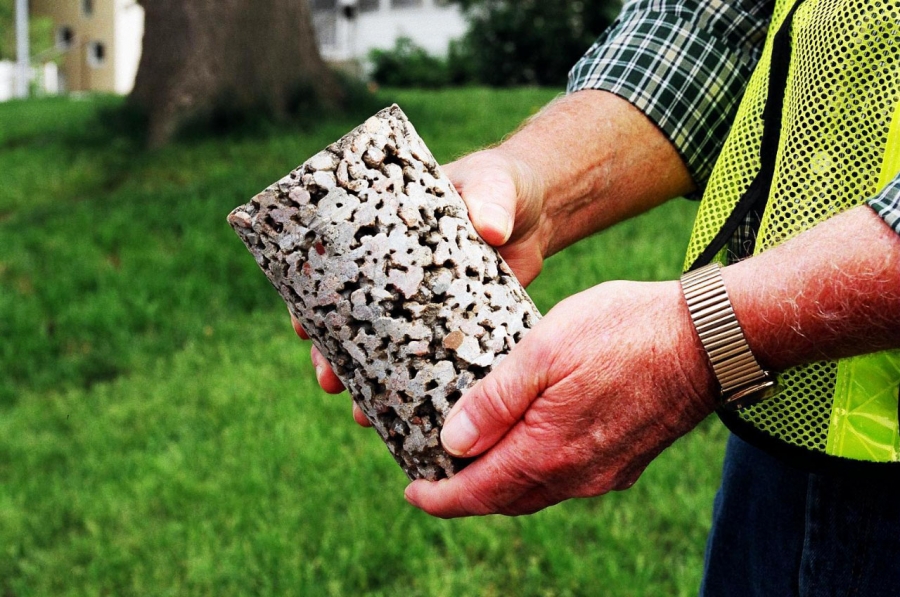 In simple terms, pervious concrete consists of cement, gravel, and water with no fines (sand) in the mix. The absence of fine aggregates results in concrete with 15% to 20% void space, allowing water to pass through its surface. Leave a garden hose running on properly placed pervious concrete and no puddle forms; the water seems to disappear like Alice through the looking glass. Some municipal agencies now permit pervious concrete to contribute toward the required impervious-to-pervious surface ratios established by the Clean Water Act, reducing stormwater fees and allowing for more square feet of building and parking.
What Are the Advantages of Pervious Pavement?
As developer interest in pervious concrete began growing, the American Concrete Institute started to experiment with concrete mixes and techniques. Before becoming widely accepted as a means to mitigate development runoff, pervious pavement had to prove itself beyond the Sunbelt and be able to withstand the punishing freeze–thaw cycles in wintry areas, such as Nebraska (where I used it). Engineers found that, with a little tweaking of the mix and a deep (12" to 18") gravel drainage bed underneath, this type of pavement would not only survive the freeze–thaw cycle but would also present a unique winter benefit: it would reduce the need for snow removal.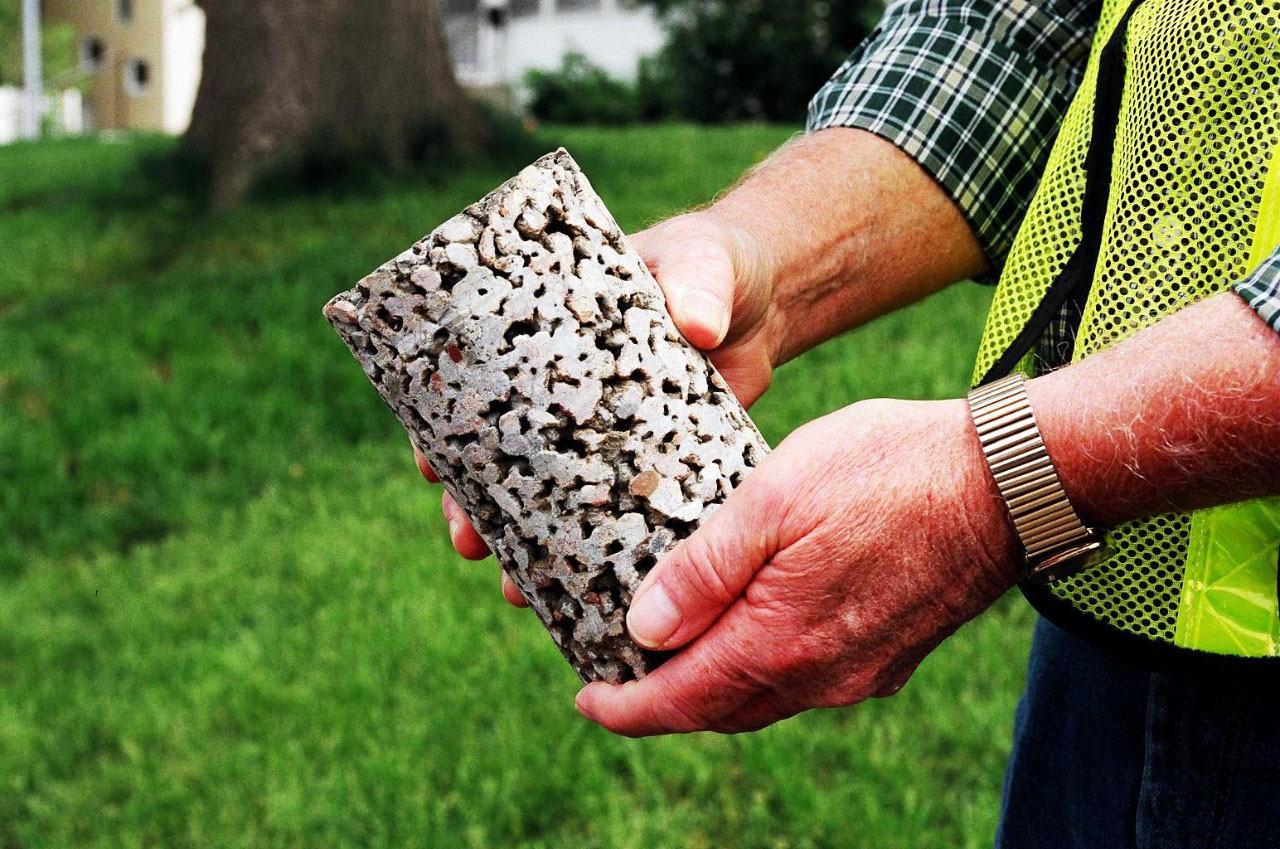 Pervious concrete pavement works a lot like plain gravel; with about 20-percent of its area made up of voids, water penetrates the surface like a sieve. Unlike gravel, pervious concrete also has the advantages of conventional pavement, providing a stable, maintenance-free surface for automobiles, garbage trucks and, in some areas, the occasional snow plow.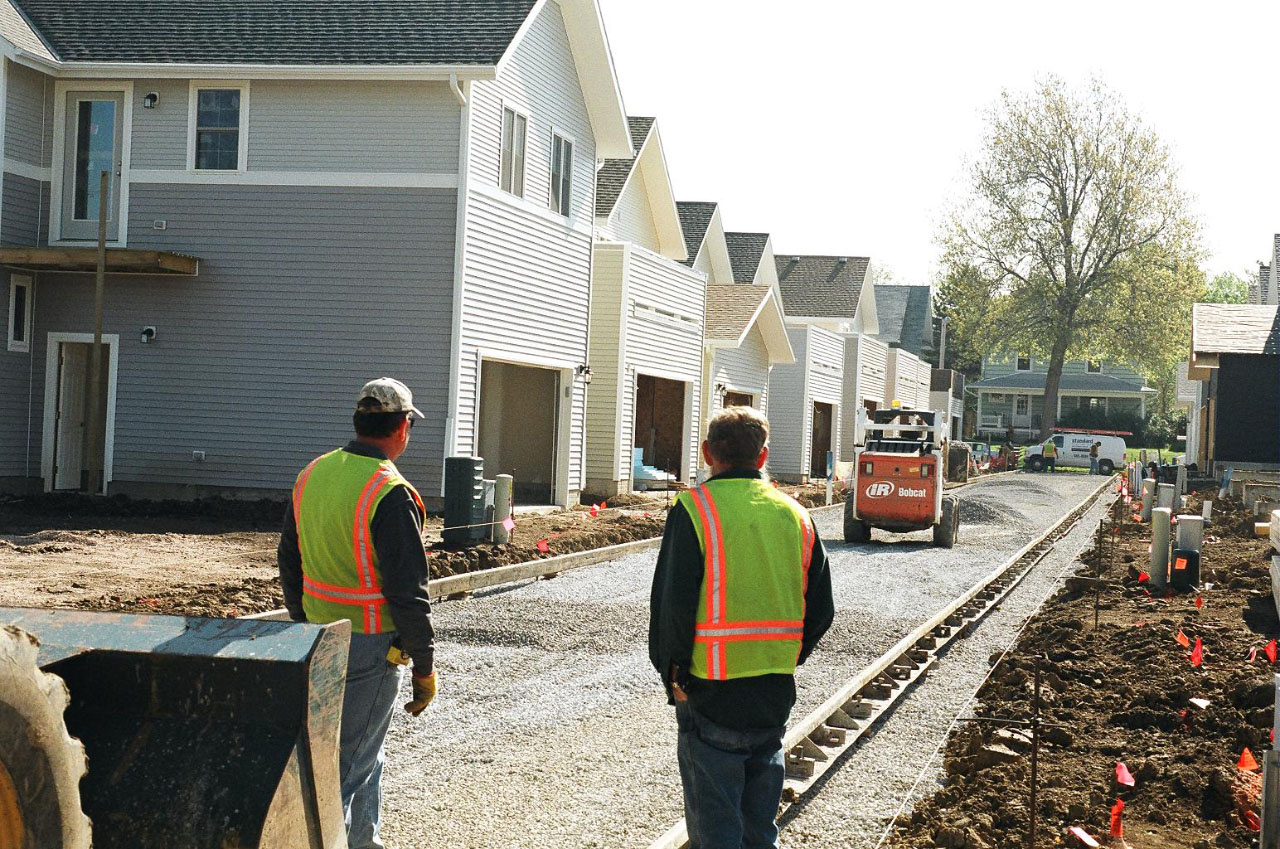 In colder climates, the serviceability of pervious concrete depends on a well-drained gravel layer underneath. Water trapped in concrete will expand when frozen and easily crack even the sturdiest pavement.
When snow falls on conventional pavement, it sticks to the surface like glue. As daytime temperatures rise, some of the snow melts, becoming a blanket of ice when the thermometer drops below freezing. On pervious concrete, the porous structure allows heat from the ground to rise and thereby liquefy the snow from underneath; along with surface snowmelt, the water drains through the pavement, leaving behind a dry, ice-free surface. Parking-lot owners have realized this presents a money-saving advantage, not only in reduced plow fees, but also in reduced claims for slip and fall accidents.
Another advantage: if you plant trees next to pervious pavement, the roots get water and air, so they grown down and then spread horizontally, instead of seeking the surface and buckling sidewalks. From a green-building perspective, pervious concrete also serves as a "first flush" pollution mitigation device, much like a grassy swale or retention pond would. As water filters through the layers of gravel, bacteria aerobically degrade hydrocarbons. Bacteria in the soil finish the job, so that by the time the rain water that passed through the concrete reaches the aquifer, it comes thoroughly scrubbed. It also reduces the amount of storm water that drains into the municipal storm sewer, reducing the need for outsized drainage and limiting silt and pollution flows into the rivers.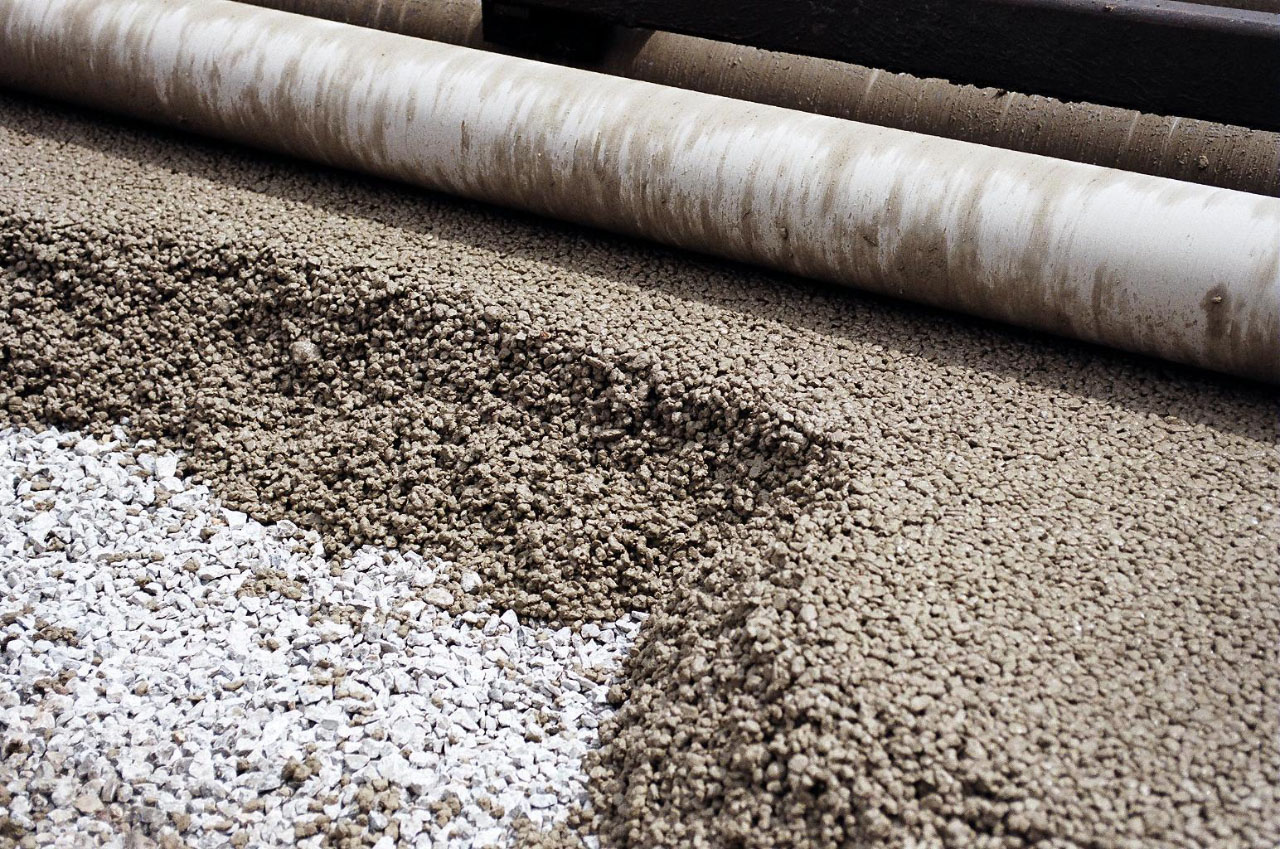 Pervious concrete can contribute to many LEED categories including: Sustainable Sites, Water Efficiency, Materials and Resources, and Innovation in Design.
Maintenance Requirements
To function properly, the material must remain porous, which means operations and maintenance must keep it clean. Over time, dust, silt, oil and other contaminates begin to form a thin, but watertight, film over the surface of the concrete. When this happens, the pavement fails to function adequately. Keeping it leaky and squeaky-clean requires street sweepers that combine brushing with vacuuming, and the occasional power flush, an ongoing commitment and expense assumed by the owner that should be disclosed and become part of the engineering specification. You can read more about the upkeep next month, when we get into the nitty-gritty of pervious placement and long-term maintenance.
For more information today, and a list of certified pervious concrete installers in your area, go to perviouspavement.org, a website of the National Ready Mix Concrete Association.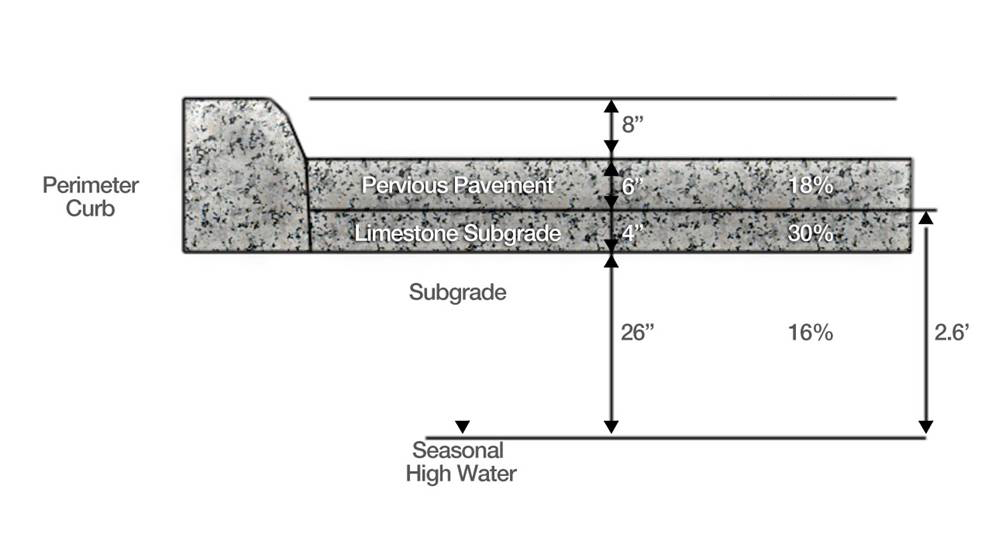 Typical Section.

Homebuilder, developer and author Fernando Pagés Ruiz builds in the Midwest and Mountain States and consults internationally on how to build high-quality, affordable and energy-efficient homes. As a builder, his projects have numerous awards including the 2008 "Green Building Single Family House of the Year" and the 2007 "Workforce Housing Award" from the National Association of Home Builders. In 2006, the Department of Housing and Urban Development's PATH project chose him to build America's first PATH Concept Home, a home that is affordable to purchase and to maintain while meeting the criteria of LEED for Homes, ENERGY STAR, MASCO Environments for Living, and the NAHB's Green Building standards. A frequent contributor to Fine Homebuilding and EcoHome magazines, Pagés is also the author of two books published by the Taunton Press: Building an Affordable House: A high-value, low-cost approach to building (2005) and Affordable Remodel: How to get custom results on any budget (2007).
Contact Fernando on facebook or by way of his website buildingaffordable.com.
Latest from Fernando Pages Ruiz