Renovation of an Aging Urban Building into Multi-Purpose Office Space
Aging buildings can have at least two lives – through adaptive reuse, they can become vibrant office, retail, and mixed-use spaces.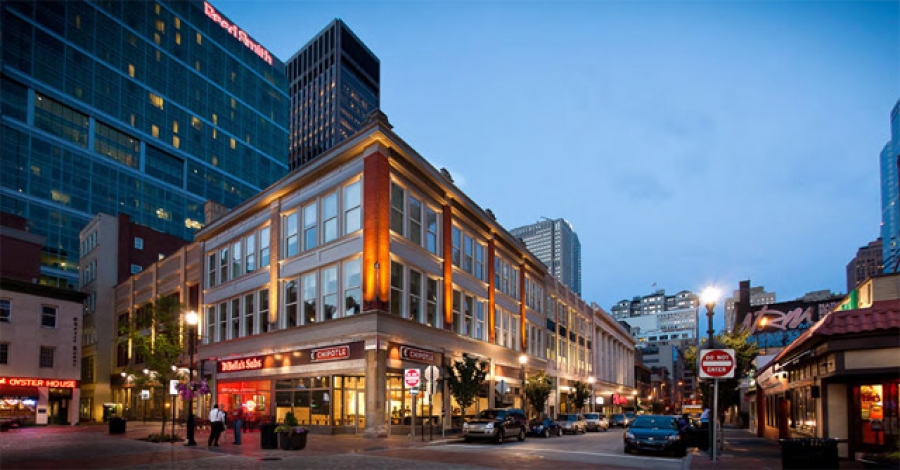 From cookie factories to department stores to courthouses, all types of buildings can be updated to meet the needs of today's demanding markets. Renovation of abandoned or empty facilities can be a more sustainable option than building new facilities. Many clients are realizing the appeal and draw that unusual office, residential, and retail buildings have for their users. Today, architects are bringing creative design solutions to make these adaptive reuse projects flourish.
Among the most successful reuse projects are those that combine old elements with new features. These buildings become, in a sense, hybrids to be used for purposes other than what the original owner had intended.
"We've had several building booms throughout our nation's history," says Michael Stern, principal of architecture firm Strada, LLC. "We're in a period of rebuilding, adapting, and reusing structures from previous booms as sustainability continues to be a primary consideration for clients."
Many clients are interested in sustainability and adaptive reuse because it aligns with their brand identity and it shows consumers that they are environmentally responsible. Adaptive reuse also helps clients distinguish themselves from their competitors.
"Building responsibly means using sustainable methods," adds Anthony Colciaghi, partner at architecture firm Francis Cauffman. "One such method is adapting older facilities to be reused rather than tearing them down and starting from scratch. Renovating and reusing old building stock requires fewer materials, which means less waste goes into landfills."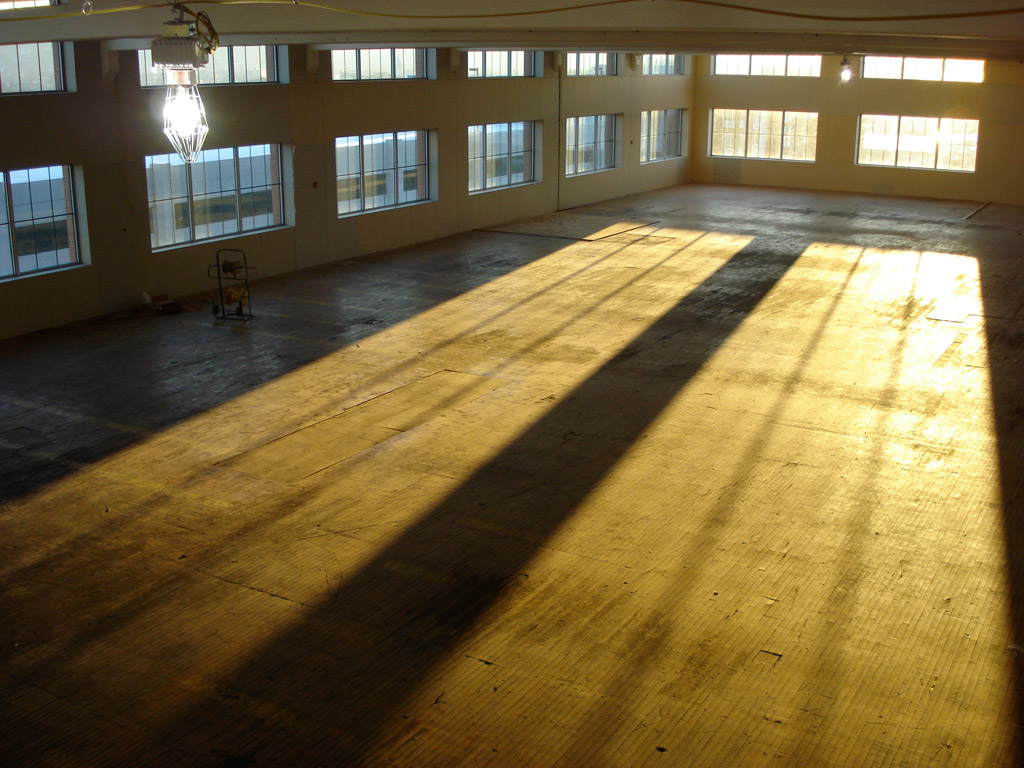 Adaptive reuse is becoming especially prominent in urban centers where much of the building stock is 100 years old or more. The formerly industrial city of Pittsburgh has a lot of aging factories and mills, prime for renovation and reuse. Strada recently transformed the interior of Bakery Square – aptly named for its former life as the location of a Nabisco cookie factory – into green office space.
The design team kept many of the building's historical features while updating the interior spaces to LEED Gold standards. Bakery Square has attracted such companies as Google and the University of Pittsburgh's Technology Development Center with its distinctive origin as a cookie factory that now has new tech-friendly features. Tenants welcome a connection to the past. The original drum of the dough mixer still stands resolute over Google's open office layout as a link to the building's tasty history.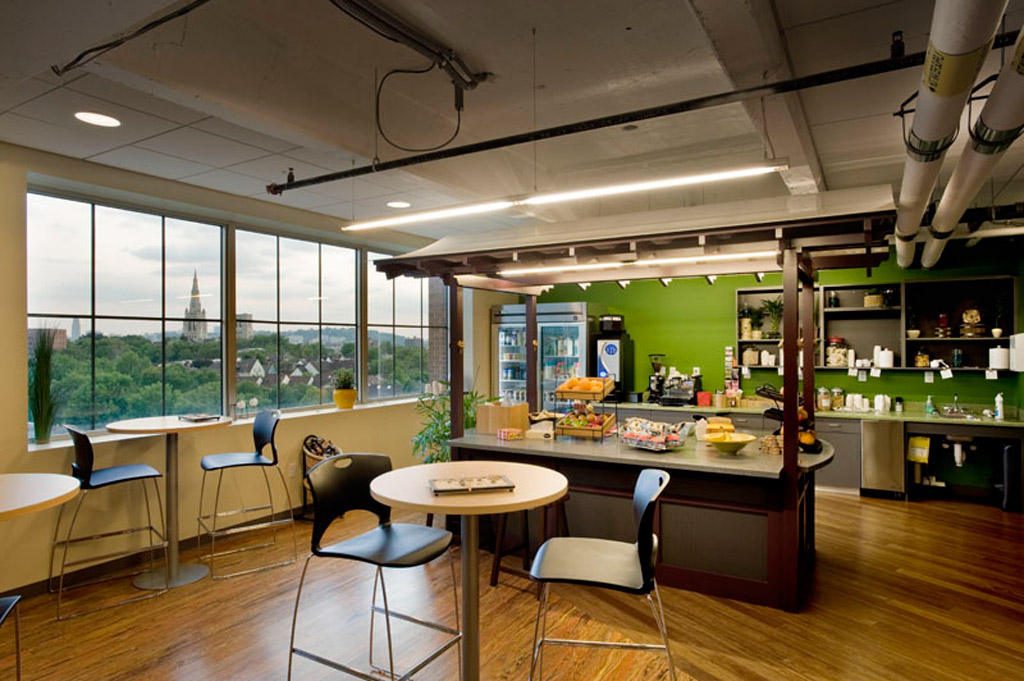 Not long before their work at Bakery Square, Strada adapted and connected seven historic buildings into a single mixed-use project in an effort to revitalize the commercial and civic center of Pittsburgh, long abandoned in favor of the skyscrapers that rise around it. The project centered on the former G.C. Murphy department store and its surrounding buildings, all built between 1870 and 1930. It is one of the largest historic preservation and adaptive reuse projects in downtown Pittsburgh, with 46 new loft apartments sitting above retail outlets. The project received LEED Gold certification.
"Market Square Place was the culmination of more than a decade of planning for the revitalization of the Fifth and Forbes avenues commercial district," says Stern. "We researched the site's history extensively in order to return the buildings to their former glory and to unite them into a single structure while updating them for the 21st century."
The G.C. Murphy store at Market Square Place isn't the only department store to have received an adaptive reuse treatment lately. When USM, a national facilities maintenance company and offshoot of EMCOR, began searching for a larger office space for its team, the company discovered an old Sears department store that had been sitting vacant for 10 years in Norristown, Pennsylvania. They enlisted Francis Cauffman to redesign the space into something that would fit the company's needs.
The design team cut windows into the exterior wall and added skylights to allow for more daylight in the 108,000-square-foot space. This daylighting and low partitions between workspaces created an open, contemporary feel for USM's new office, which attained LEED Silver certification. Timber framing defines team spaces without disrupting the open layout.
A few hundred miles away in Wilmington, Delaware, Francis Cauffman undertook the challenging task of transforming a historic former Federal courthouse into the new headquarters of law firm Young Conaway Stargatt & Taylor, LLP. "While the original function of the courthouse and the law firm's intended use are similarly aligned, we needed to update the nearly 100-year-old courthouse with technology upgrades and modern features while maintaining the building's historic details throughout the space," says Kim Hong, partner at Francis Cauffman. "Adapting the courthouse to fit the needs of one of America's largest corporate law firms required new fit-outs along with retaining historic features such as the marble floors and elliptical staircases in the lobby."
Francis Cauffman juxtaposed the 1916 courthouse's neo-classical features with modern amenities such as a state-of-the-art communications system and a strategy suite to accommodate out-of-state counsel.
Strada is a multidisciplinary architecture firm based in Pittsburgh, Pennsylvania. The firm specializes in architectural design and urban planning, retail and corporate development, historic and neighborhood preservation, public landscapes, higher education, and green design. For more information, visit www.stradallc.com
Founded in 1954, Francis Cauffman focuses on architecture, planning, and interior design for corporate offices, healthcare, and science and technology. The firm has offices in Philadelphia, New York, and Washington, D.C. For more information, visit www.franciscauffman.com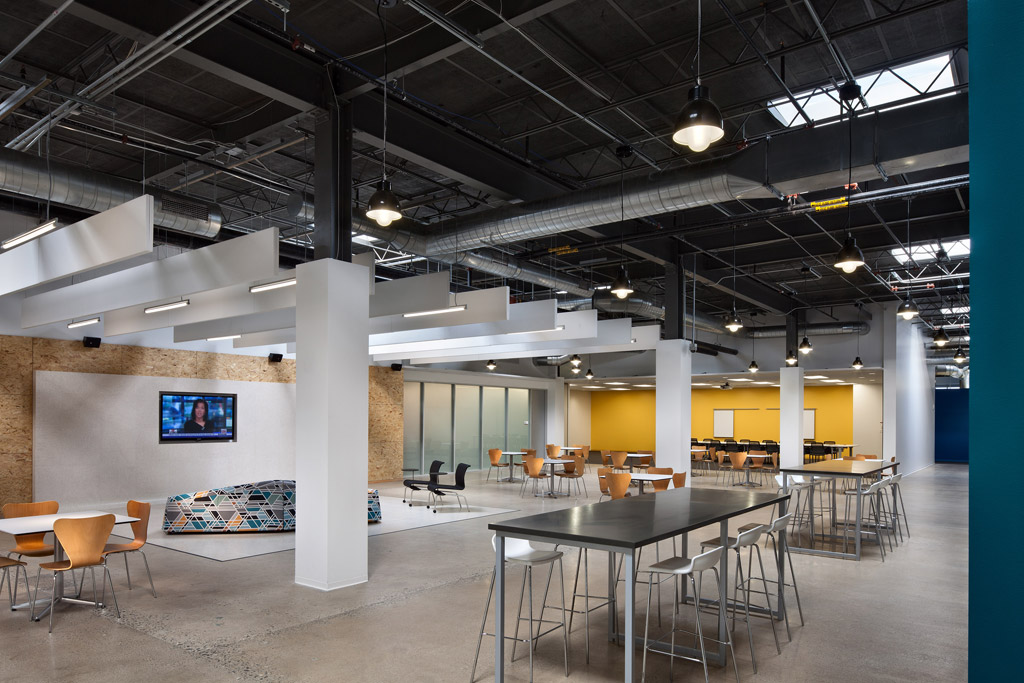 Laura is a writer who works in Marketing and PR in New York City. She writes about interesting projects and trends in architecture, design, and engineering. Her previous experience includes work in the publishing industry for both books and periodicals, such as The Architect's Newspaper. She graduated from The Ohio State University with Bachelors of Arts degrees in English and French.
Latest from Laura Dyer