A new facility for Unilever combines a contemporary, connected office environment with award-winning green building features.
When Unilever, a health and wellness company in Hamburg, Germany, determined that it needed a new headquarters, it wanted a structure that would provide adequate work space while fostering communication, socialization, and a sense of unity among its employees. Creating a juxtaposition of work and social space, Behnisch Architekten was able to bring the vision of unity to fruition while honoring Unilever's commitment to sustainability and creating a better future.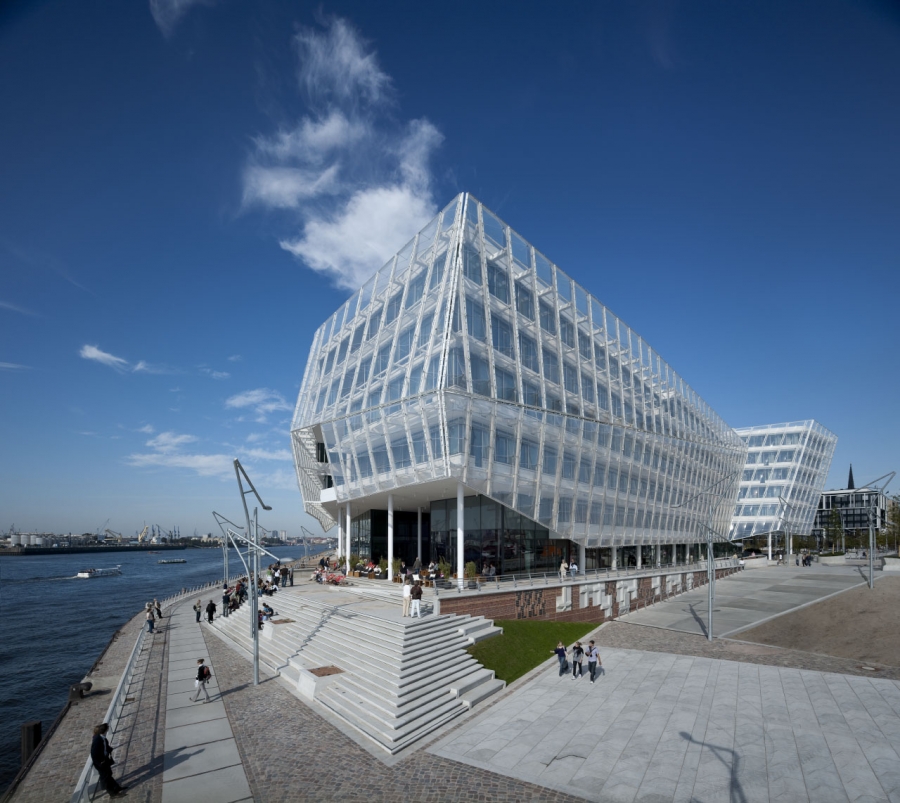 Behnisch Architekten designed Unilever-Haus around a central element, a naturally lit atrium that features a café, spa, and shop with Unilever products. The large windows enable those visiting other attractions in the busy HafenCity area of Hamburg to glimpse the operations of the company while creating a welcoming invitation to the retail store on the first floor. This open approach connects Unilever to the surrounding community. Office spaces throughout the building are separated by glass walls, visually connecting various departments throughout the building and unifying employees working in different areas. Central spaces are connected with steps, ramps, and bridges, which also lead to work spaces, further contributing to Unilever's efforts to encourage cross-departmental communication and socialization.
Construction began on the 409,000 sq. ft. building in 2007 and was completed in 2009. Shortly after its completion, the building received a preliminary Gold EcoLabel from HafenCity. After additional assessments, the Unilever headquarters was formally granted the label recognition in January 2012, making it the first building in the HafenCity sector to receive recognition after preliminary certification. The EcoLabels, with ratings in Silver or Gold, were established by HafenCity to acknowledge buildings with exemplary environmental performance. The Unilever Headquarters received recognition for its exemplary use of public resources, sustainable operation of the building, and low-energy consumption.
Designing with environmental performance in mind, Behnisch Architects followed the principles of holistic, sustainable architecture. The design incorporates features that can reduce energy consumption without the use of technical solutions. However, some sustainable technologies that would help to conserve resources in the long run were utilized. The features that have contributed to the building's exceptional environmental performance include the following:
Thermally Activated Cooling System. Thermally activated reinforced concrete ceilings help to cool work spaces.

SMD LED System. A new surface mounted device (SMD) LED system, which is up to 70% more efficient than metal halide or conventional halogen lighting, is used for both general lighting throughout the building and task lighting for work spaces.

Daylighting. Large windows in the atrium and throughout the building significantly reduce energy costs.

Daylight-Optimized Blinds. The building's daylight-optimized blinds help to maintain a comfortable temperature throughout the building. A single-layer film façade, which is placed in front of the building's insulation glazing, shields the blinds from wind and inclement weather.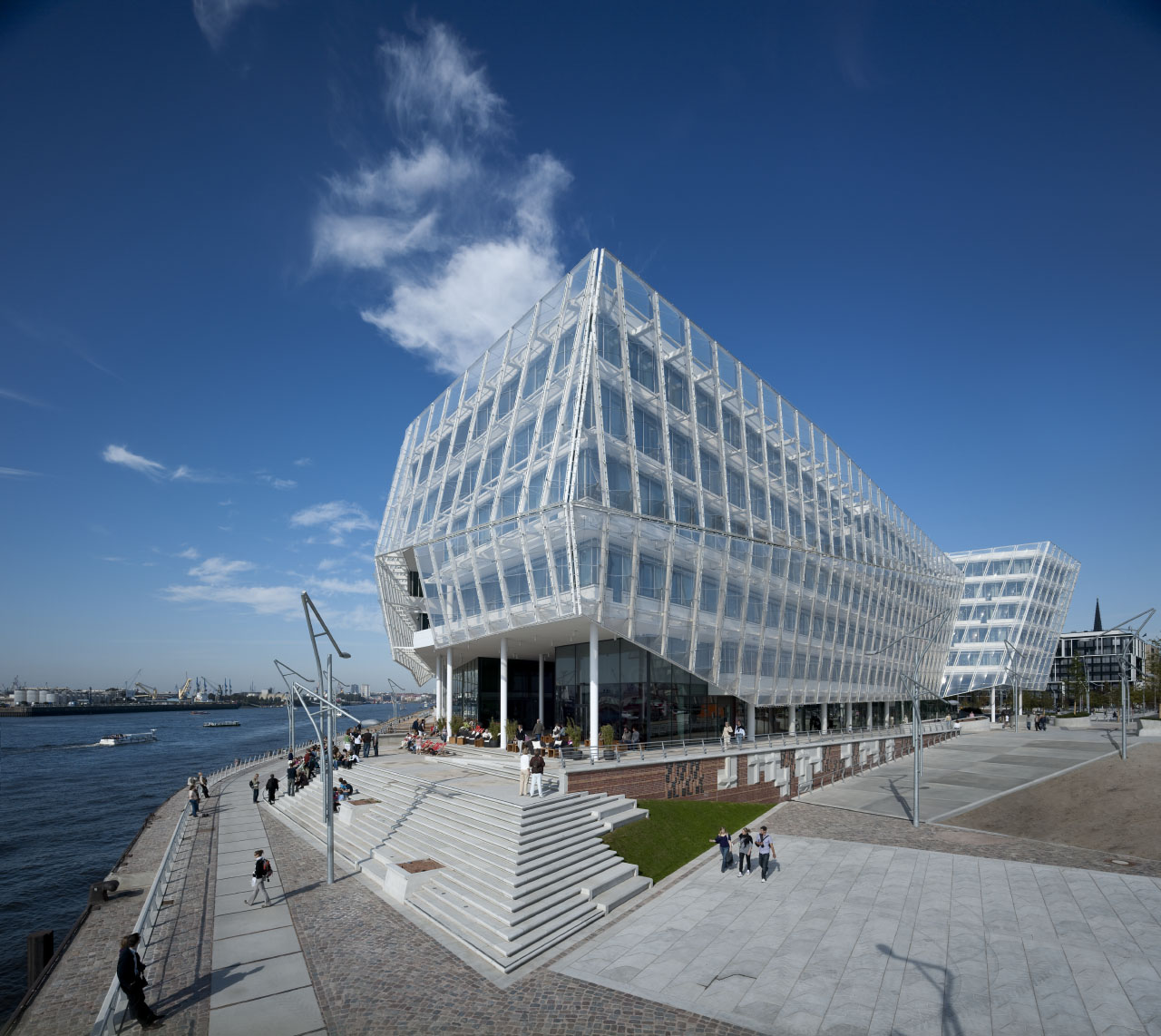 The result of Behnisch Architects' sustainable design is a building that consumes less than 100 kWh/a m2 (annual kilowatt hours per meter squared) during operation, a 60% to 70% decrease in energy costs, compared to that of the former Unilever Headquarters.
The Unilever Headquarters building has received international recognition and won several awards, in addition to the Gold EcoLabel, which are as follows:
Winner, Schüco Green Building Award, 2011

Nominee, Mies van der Rohe Award, 2011

Winner, BDA Hamburg Achitektur Preis, 2010

Second place, BDA/Die WELT Publikums Architektur Preis, 2010

Nominee, Best Office Award, 2010

Winner, Green Good Design Award, Architecture, 2010

Third place, Prime Property Award, 2010

Winner, RIBA International Award, 2010

Winner, BEX Award, "Outstanding Contribution to the Built Environment of Hamburg," 2009

Winner, Barcelona World Architecture Festival Award, "Office Buildings" 2009

J. Mariah Brown is a technical research writer and the owner of Writings by Design, a comprehensive business writing service company that specializes in business development, promotion, and client outreach. She has worked in a variety of technical and non-technical industries including, but not limited to, Government, Non-Profit, Engineering, Translation and Interpretation, Christian and Women's Publications, and Fashion and Beauty. She is a graduate of the prestigious E.W. Scripps School of Journalism at Ohio University and is currently pursuing a master's degree from Gonzaga University in Communication and Organizational Leadership.
Latest from J. Mariah Brown