Biblical Proportions: The Sukkah, Reimagined
New York City's lively Union Square is known for its green market, but it is briefly playing host to another set of organic structures -- an ephemeral village of sukkahs. Sukkot, the seven-day-long Jewish holiday, is celebrated by building these temporary forms, reminiscent of those that the Israelites inhabited in the wilderness after their exodus from Egypt.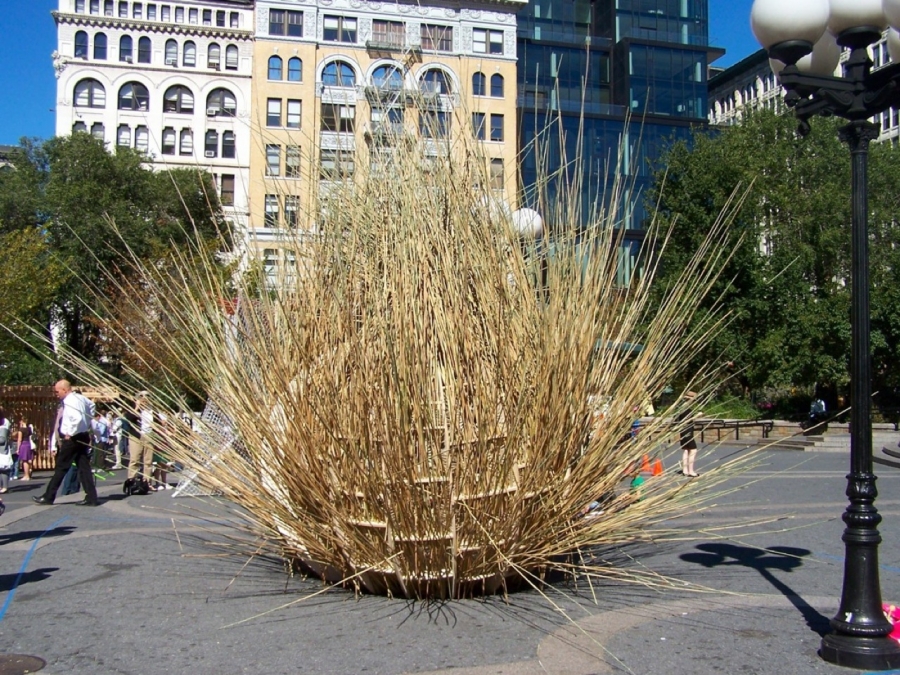 The Sukkah City international design competition invited entrants to reimagine the biblical structure as "a means of ceremonially practicing homelessness." Of over 600 entries from around the world, 12 finalists were chosen by esteemed jurors including Thom Mayne, Paul Goldberger, and Ron Arad. Finalists constructed their proposed sukkah designs and assembled them at the south end of Union Square, symbols of conviction and paucity that stand in stark contrast to the area's proliferation of retail stores.
According to religious law, the sukkah must include at least two and a half walls and a roof made of organic material that partially opens to the sky. Within the structure, inhabitants eat, sleep, entertain, and relax throughout the holiday week. Although the designers worked within the same set of constraints, the 12 sukkahs are vastly different. No one took advantage of the laws' endorsement of building a sukkah atop a camel or fashioning a wall from a recently deceased elephant; however, some structures appear nearly as bizarre. The inflated vinyl walls of Bittertang's Blo Puff form a protective bubble, reminiscent of a deep-sea creature. The aptly titled LOG by Kyle May and Scott Abrahams features a thick cedar stump seemingly floating on glass walls. Word has it that the competition's rabbinic consultant insisted they drill holes in the stump to lighten the load.
Blo Puff | Bitterang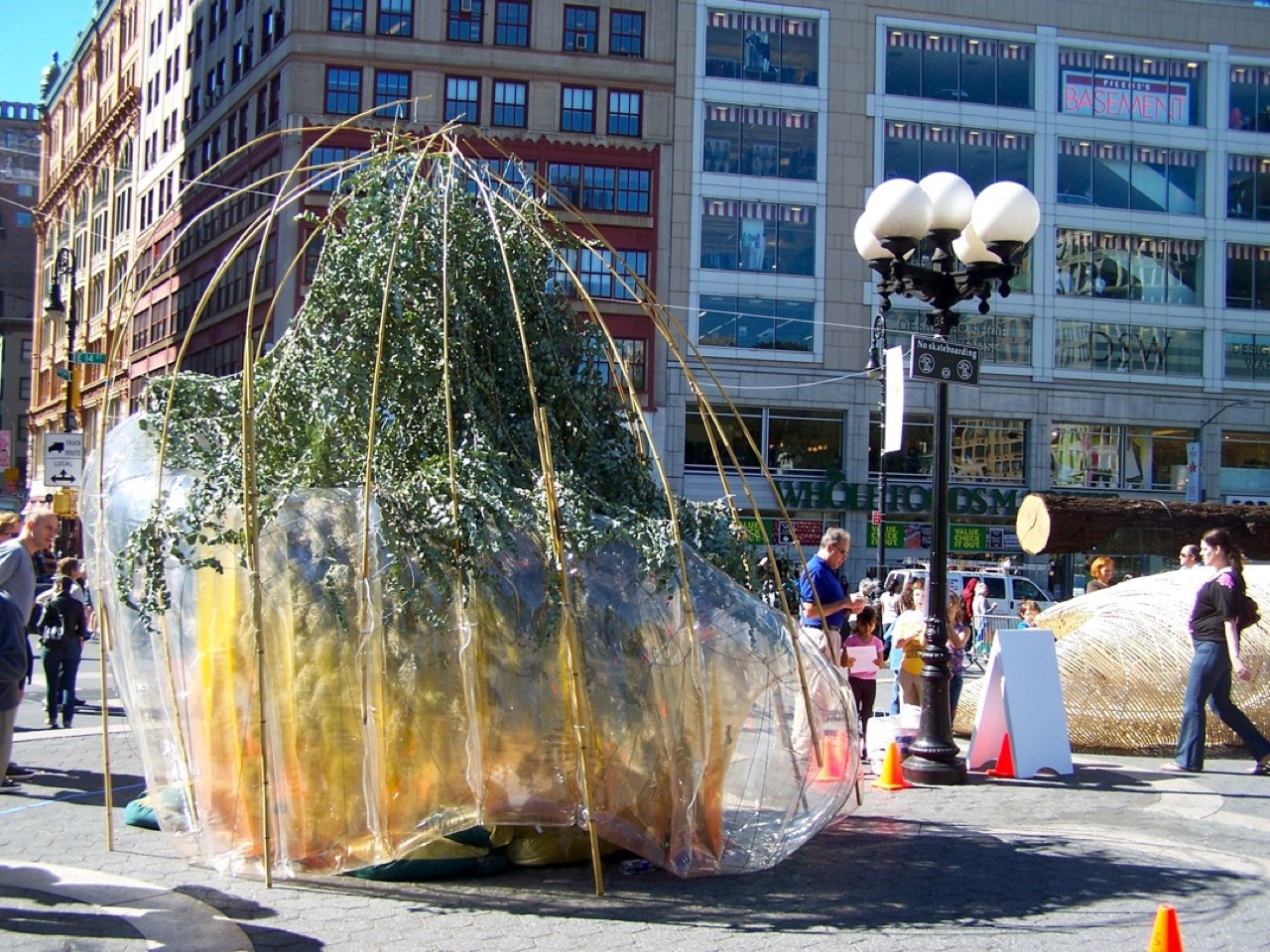 LOG | Kyle May and Scott Abrahams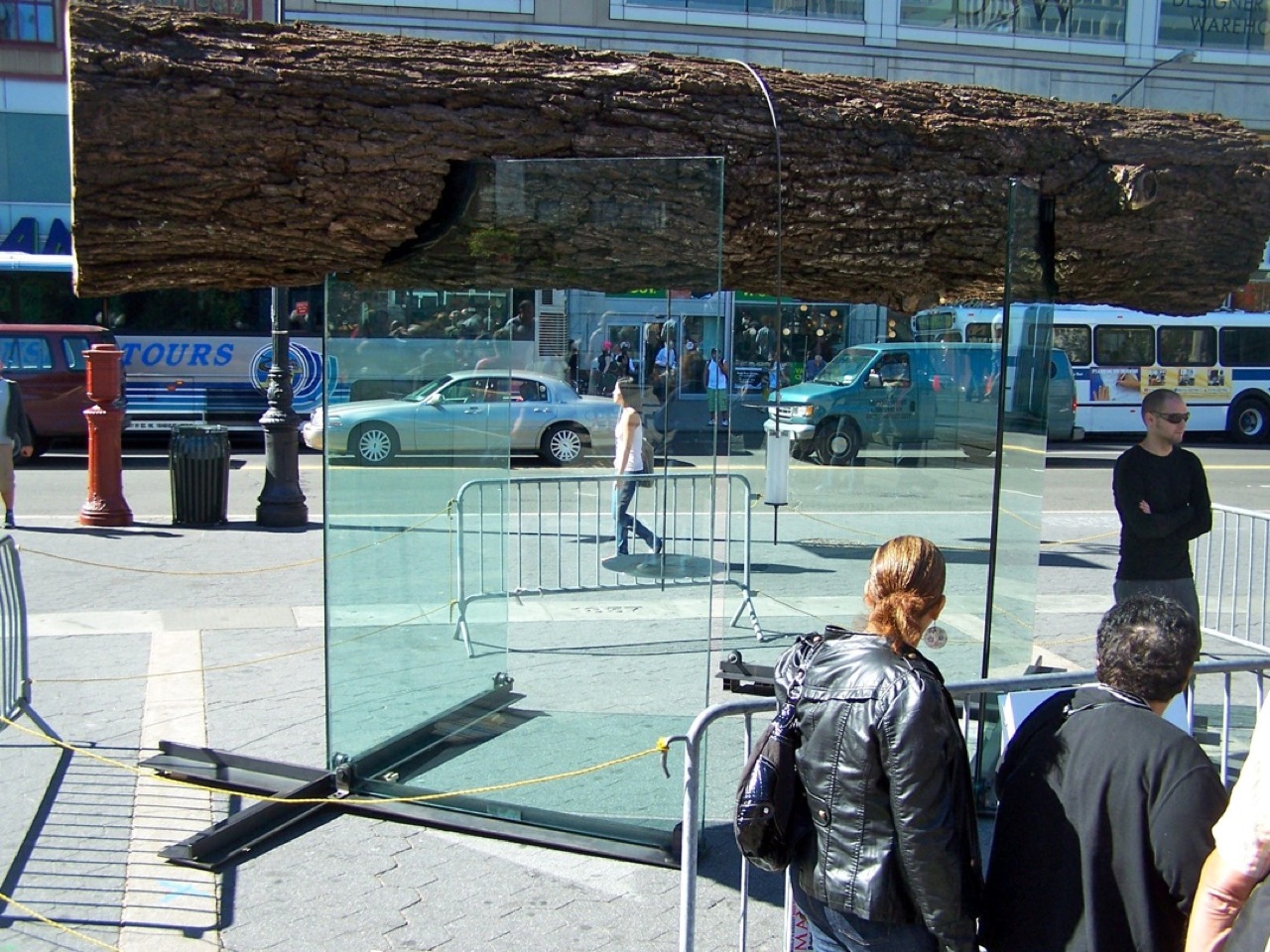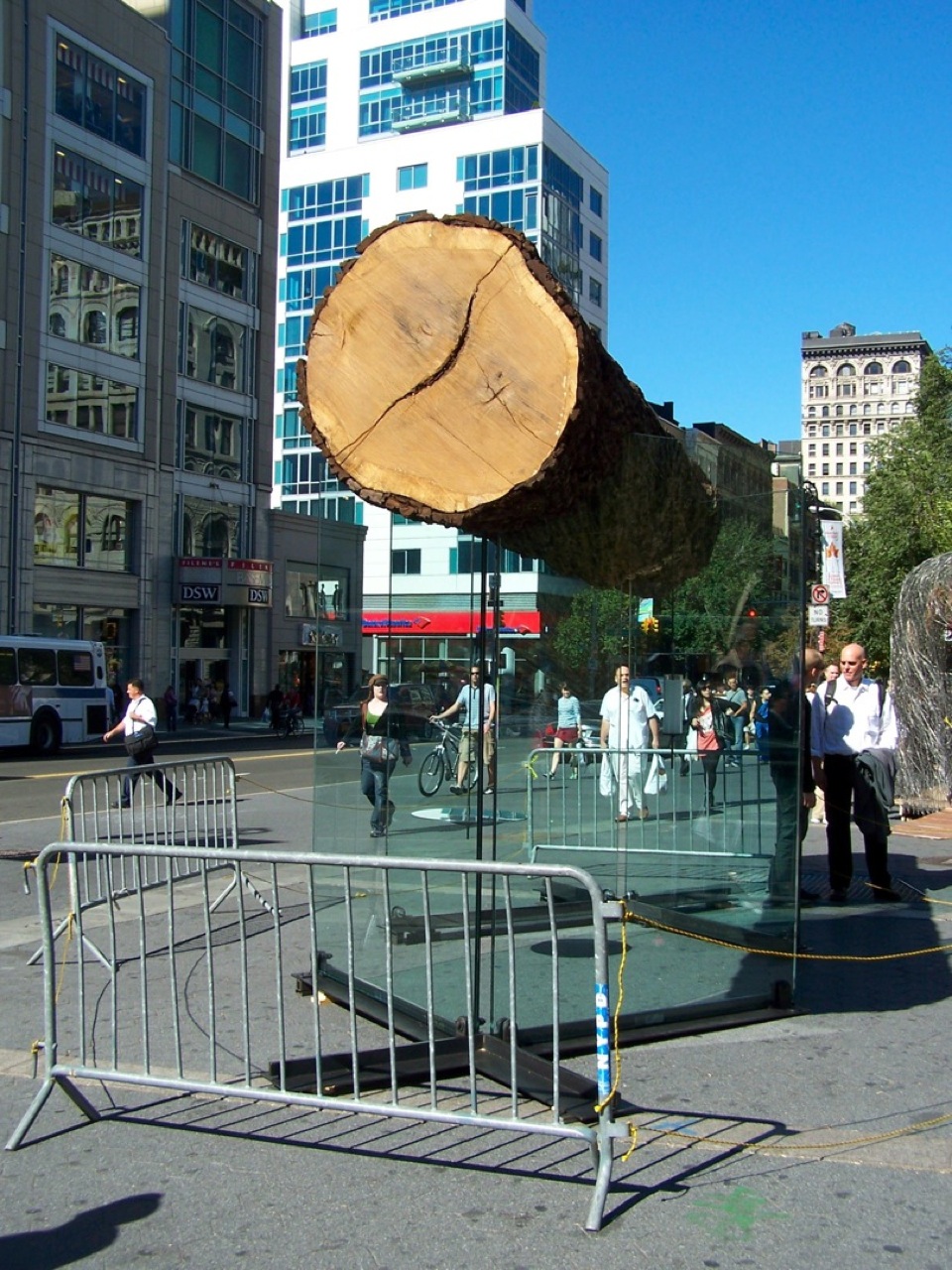 Prickly was popular among the designers, evoking protective forms found in nature. Inhabiting Fractured Bubble, designed by Henry Grossman and Babak Bryan, might feel somewhat like standing in the center of a giant sweetgum ball; a round core bristles with invasive marsh grasses that were harvested from Corona Park, Queens. Repetition meets Difference | Stability meets Volatileness by Matthias Karch looks painful to touch; shards of metal and wood create a surface field of "universal knots."
Fractured Bubble | Henry Grossman and Babak Bryan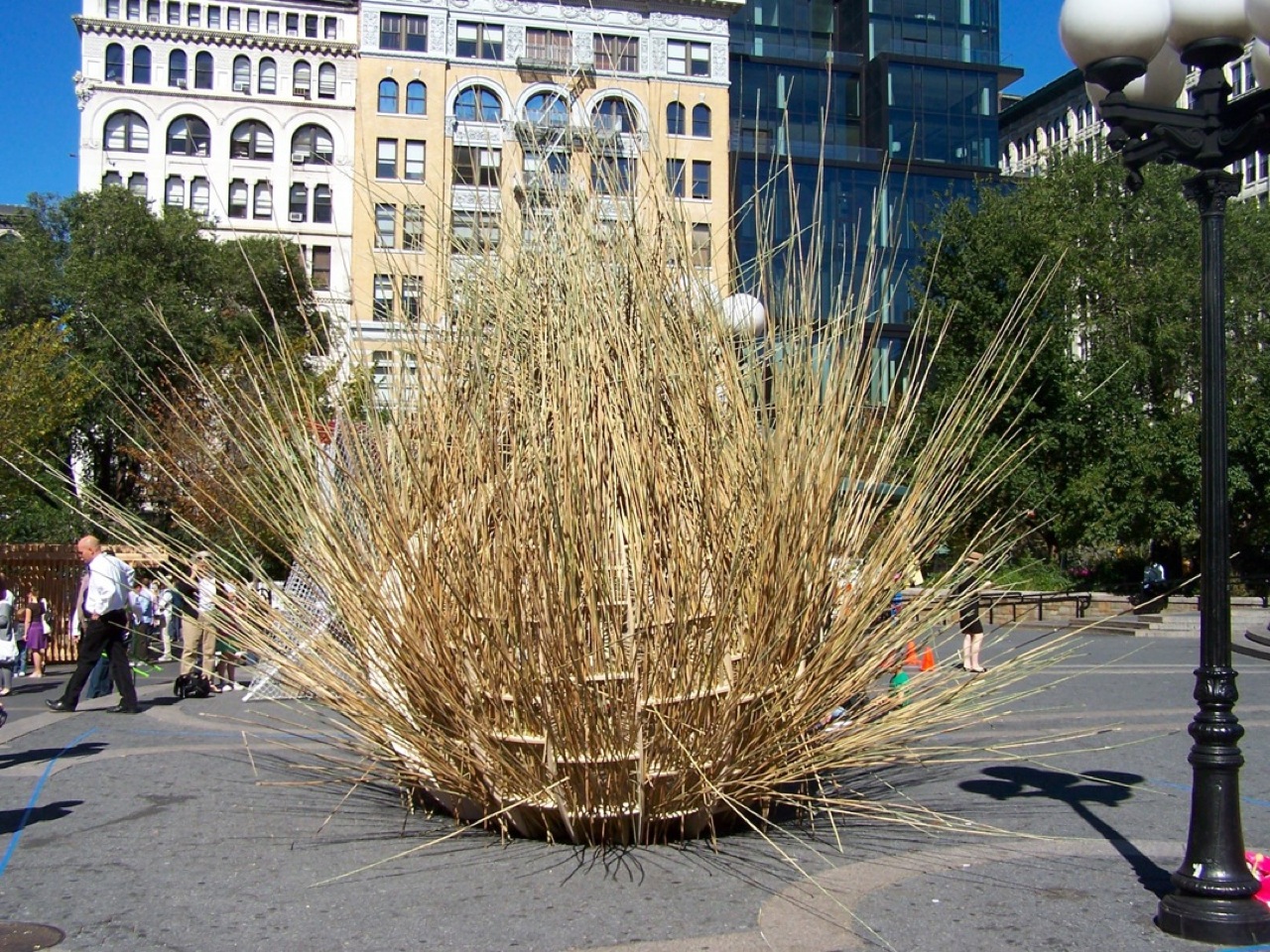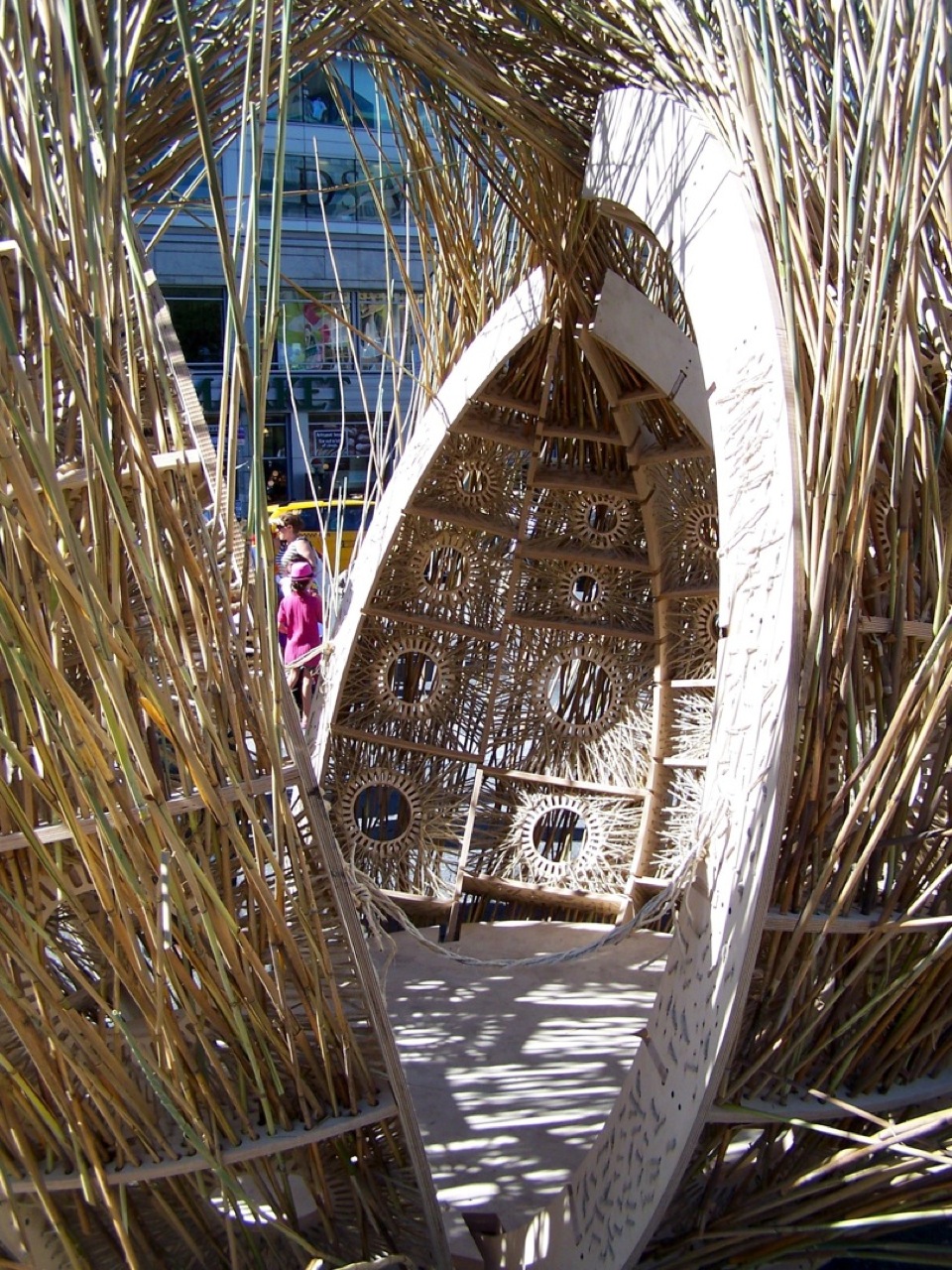 Repetition meets Difference/Stability meets Volatileness | Matthias Karch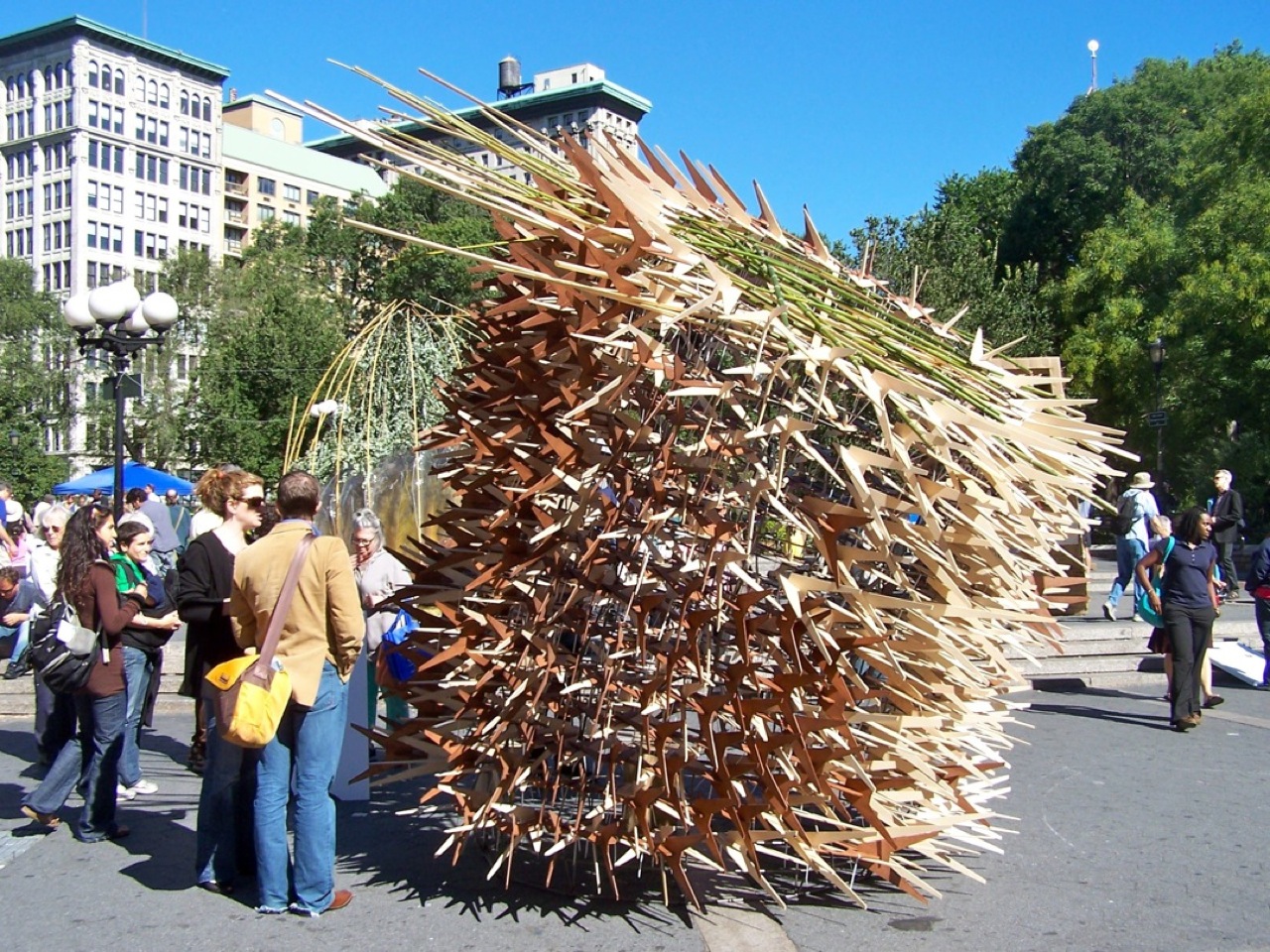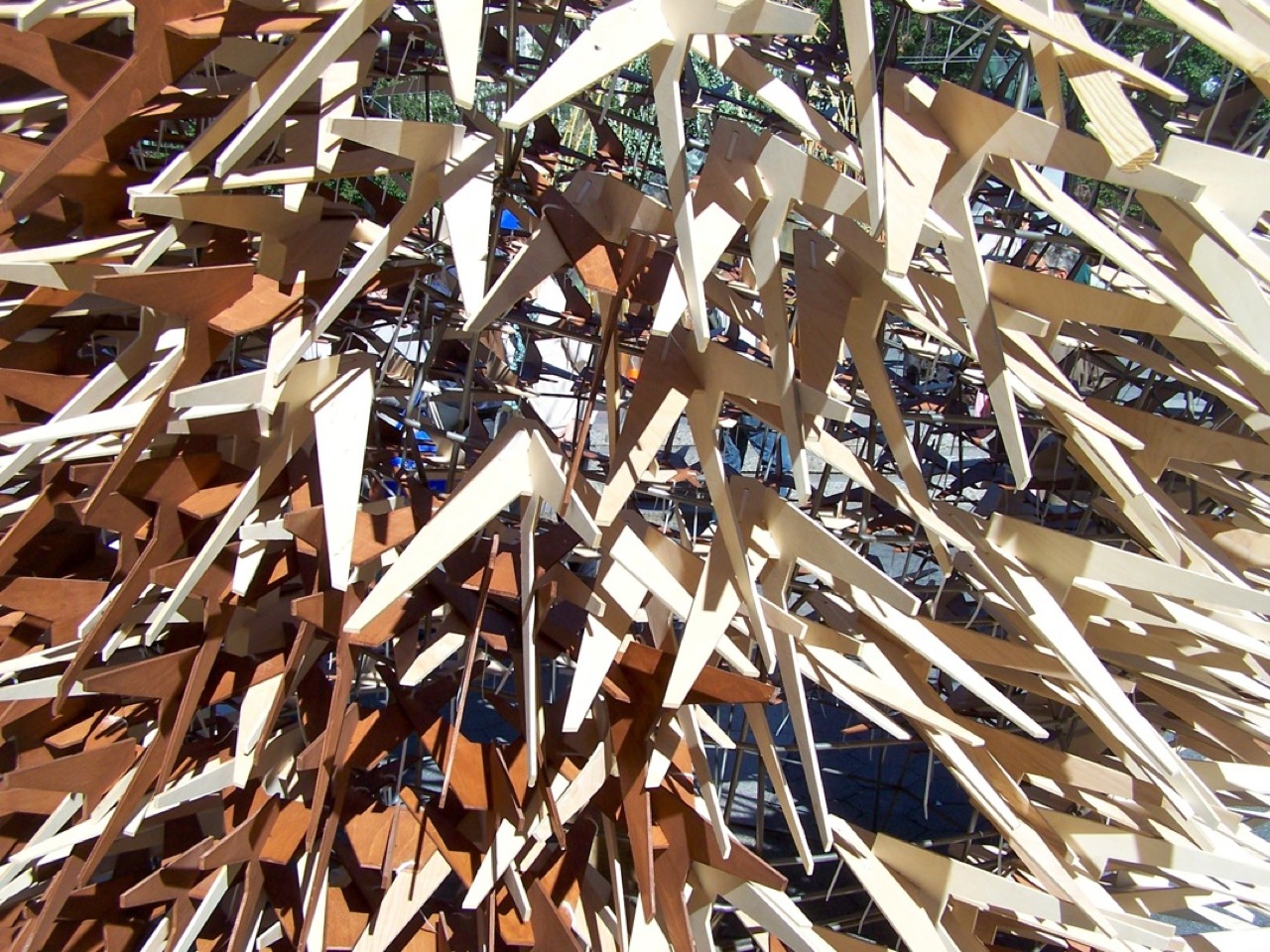 Other sukkah designs celebrate the mundane. Tinder.Tinker's Shim Sukkah is constructed of humble shims, a commonly discarded element of building, used to level surfaces, becomes the unit of construction. Sukkah of the Signs by Ronald Rael and Virginia San Fratello is plastered with cardboard scraps scrawled with requests from the homeless, a literal statement on the fleeting nature of the structures.
Shim Sukkah | tinder.tinker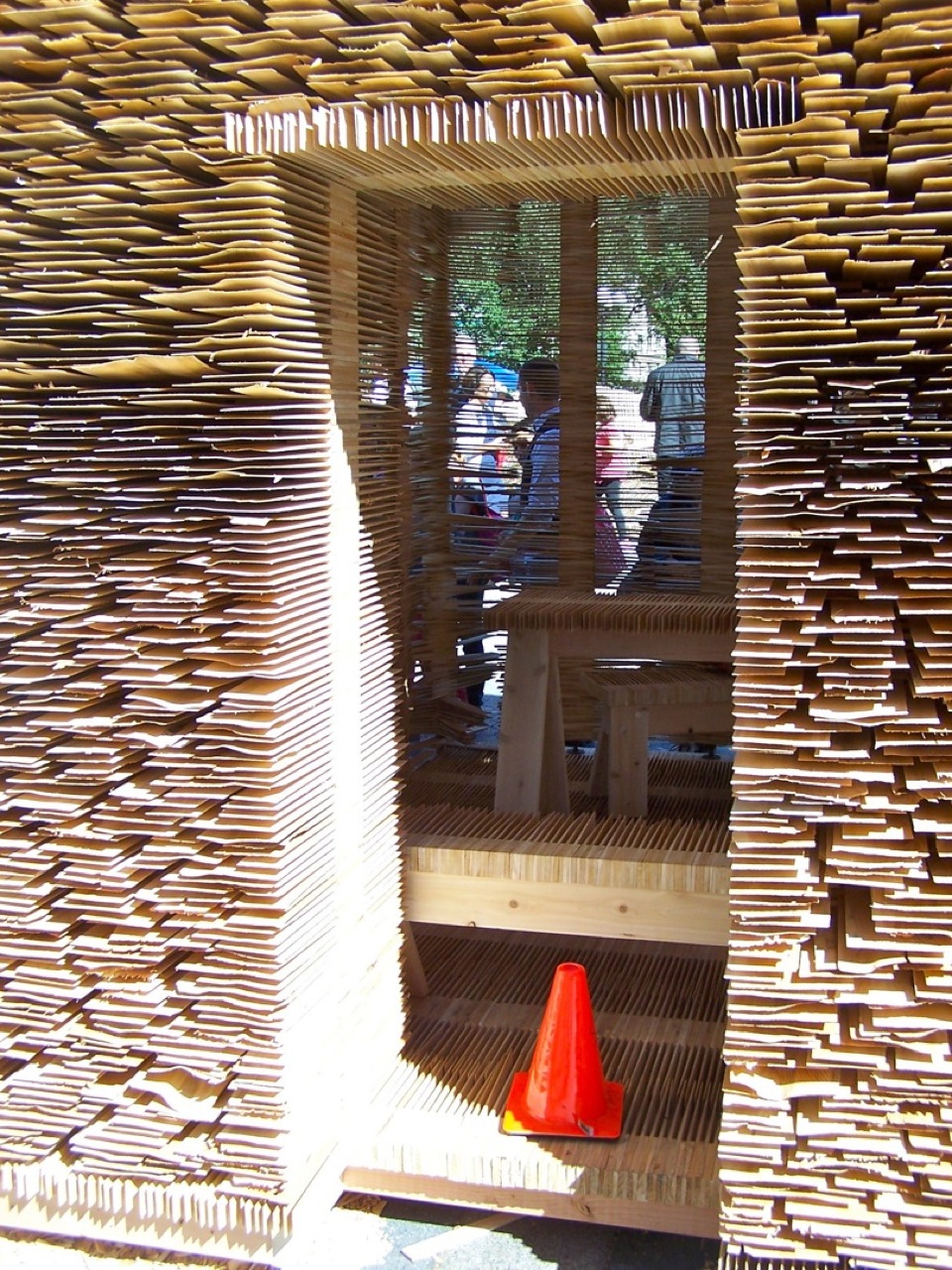 Sukkah of the Signs | Ronald Rael and Virginia San Fratello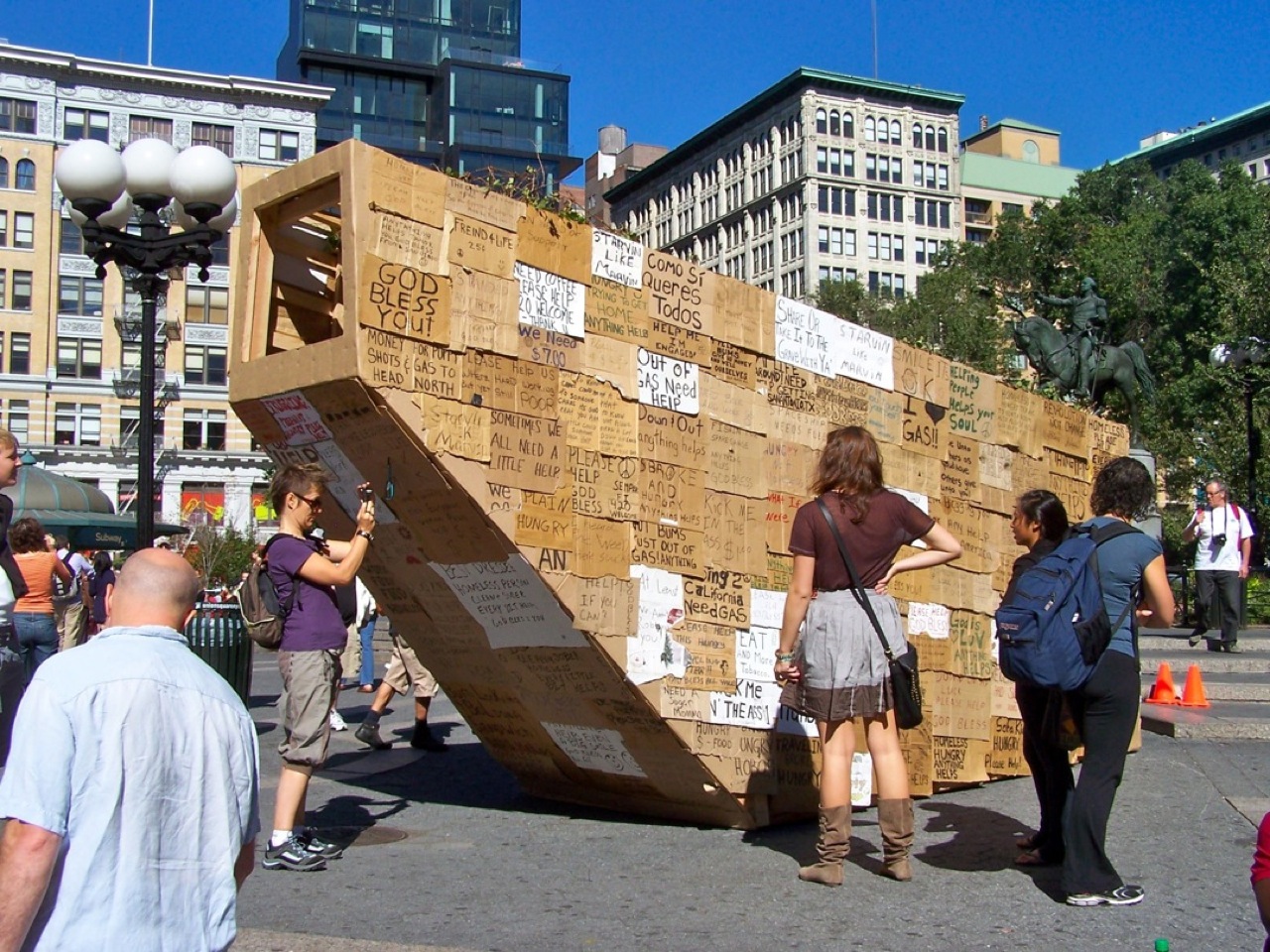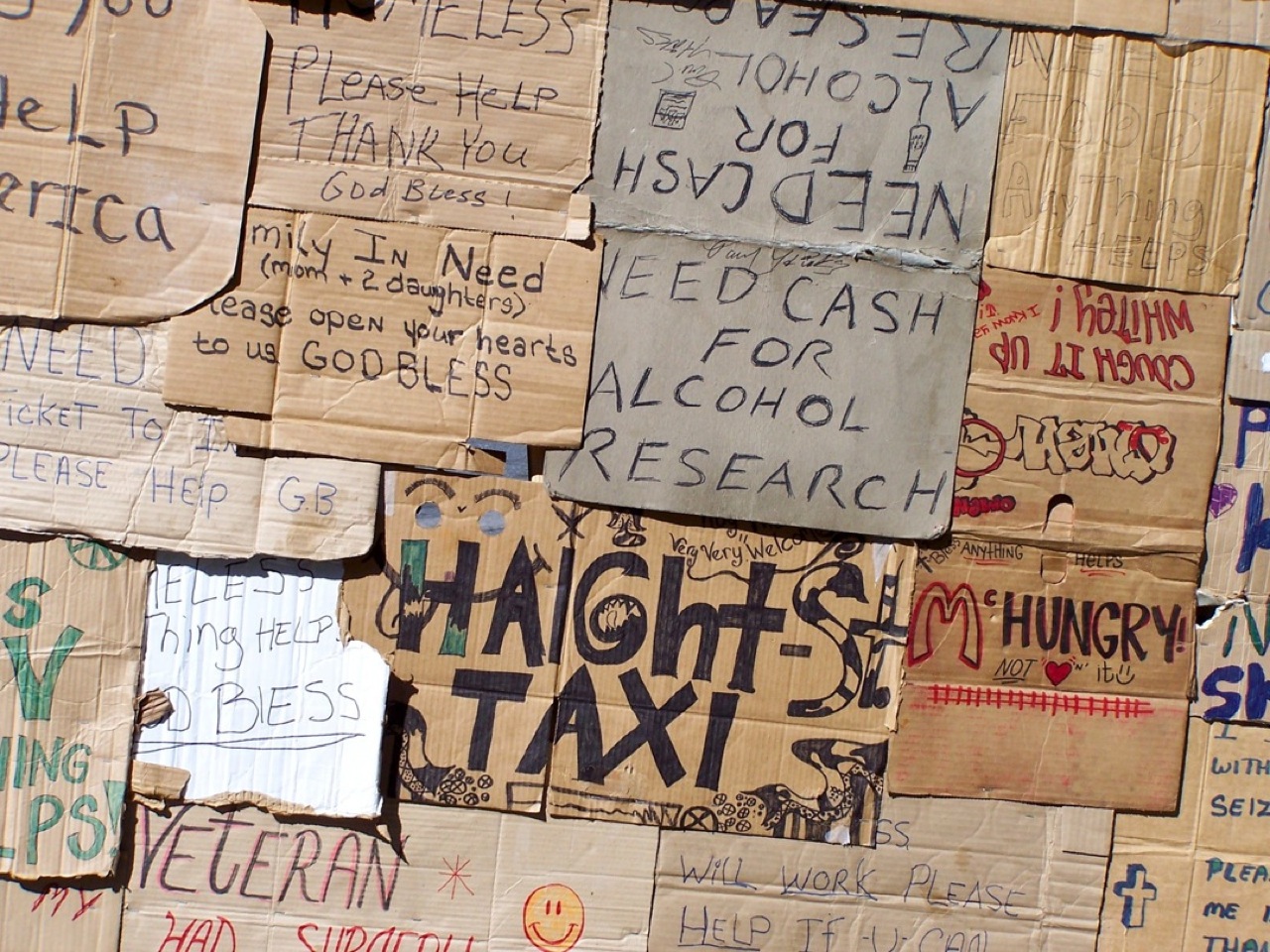 Following two days of viewing, the public voted Fractured Bubble as the favorite, with the results announced by Mayor Michael Bloomberg on September 20. This structure will remain on view through October 2, for the duration of the holiday, and other designs will be on view in an exhibition at the Center for Architecture. Fittingly, the 12 structures have been auctioned off to support homeless initiatives in NYC.
Gathering | Dale Suttle, So Sugita, and Ginna Nguyen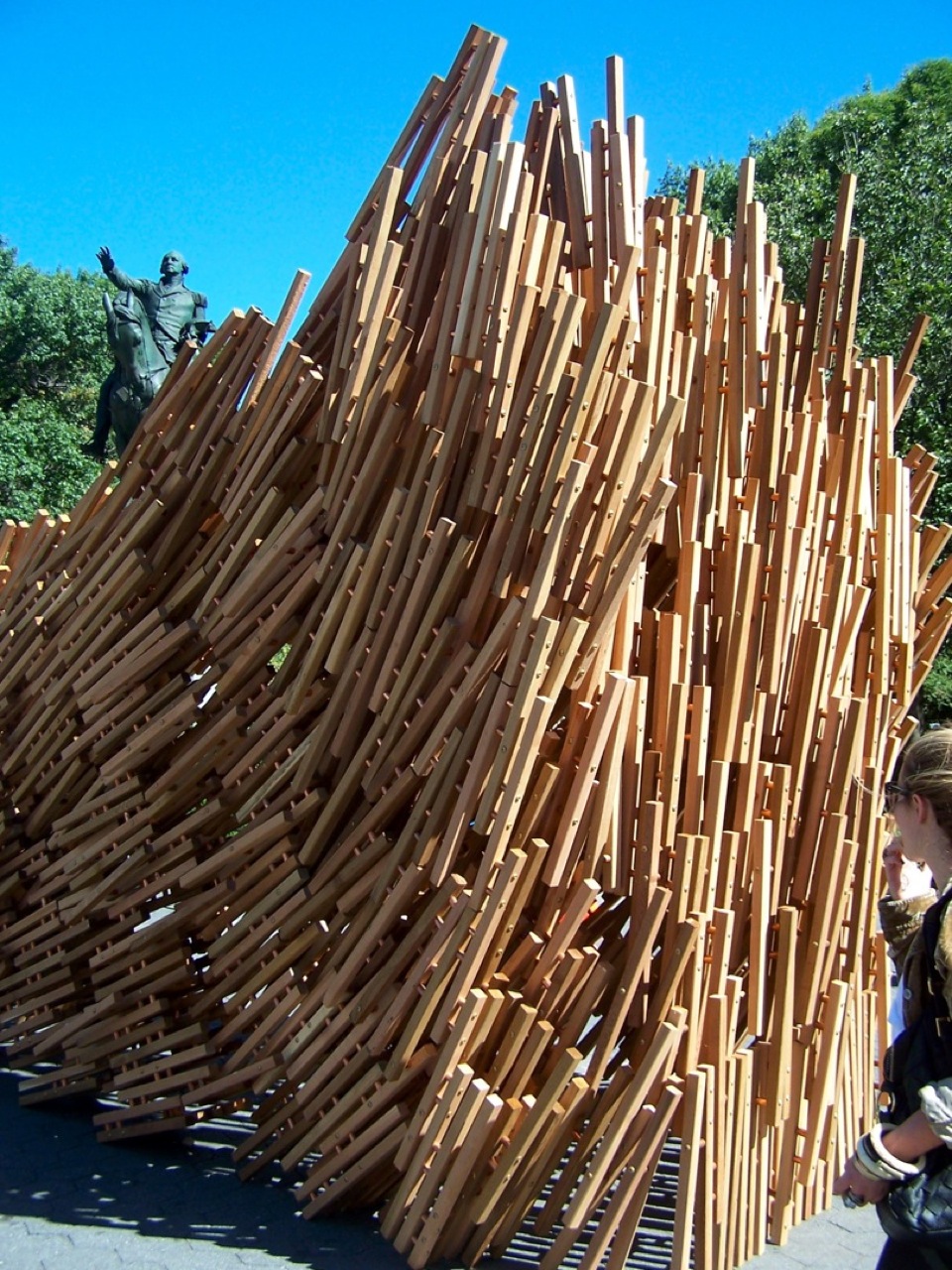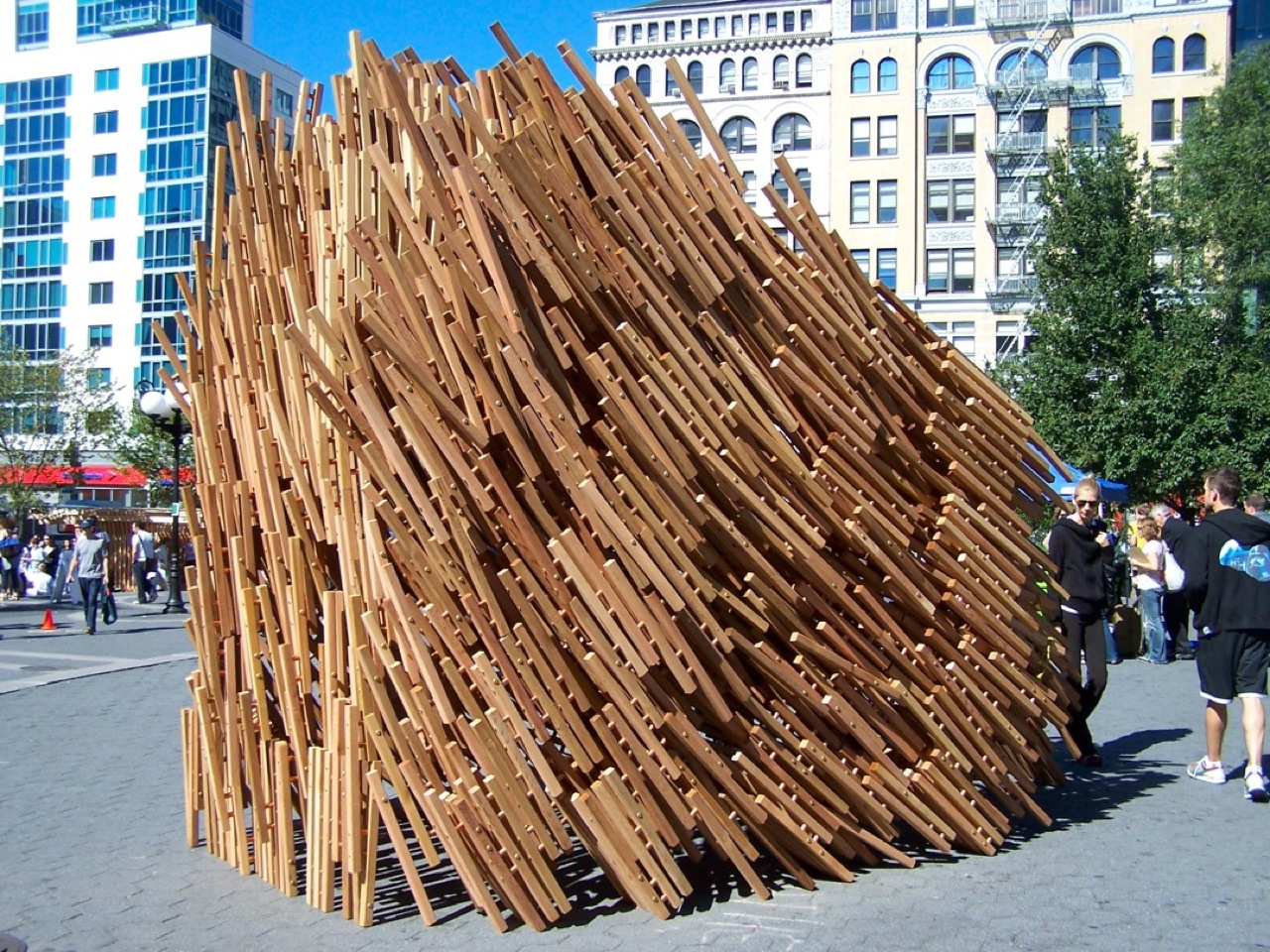 In Tension | SO-IL
Single Thread | Matter Practice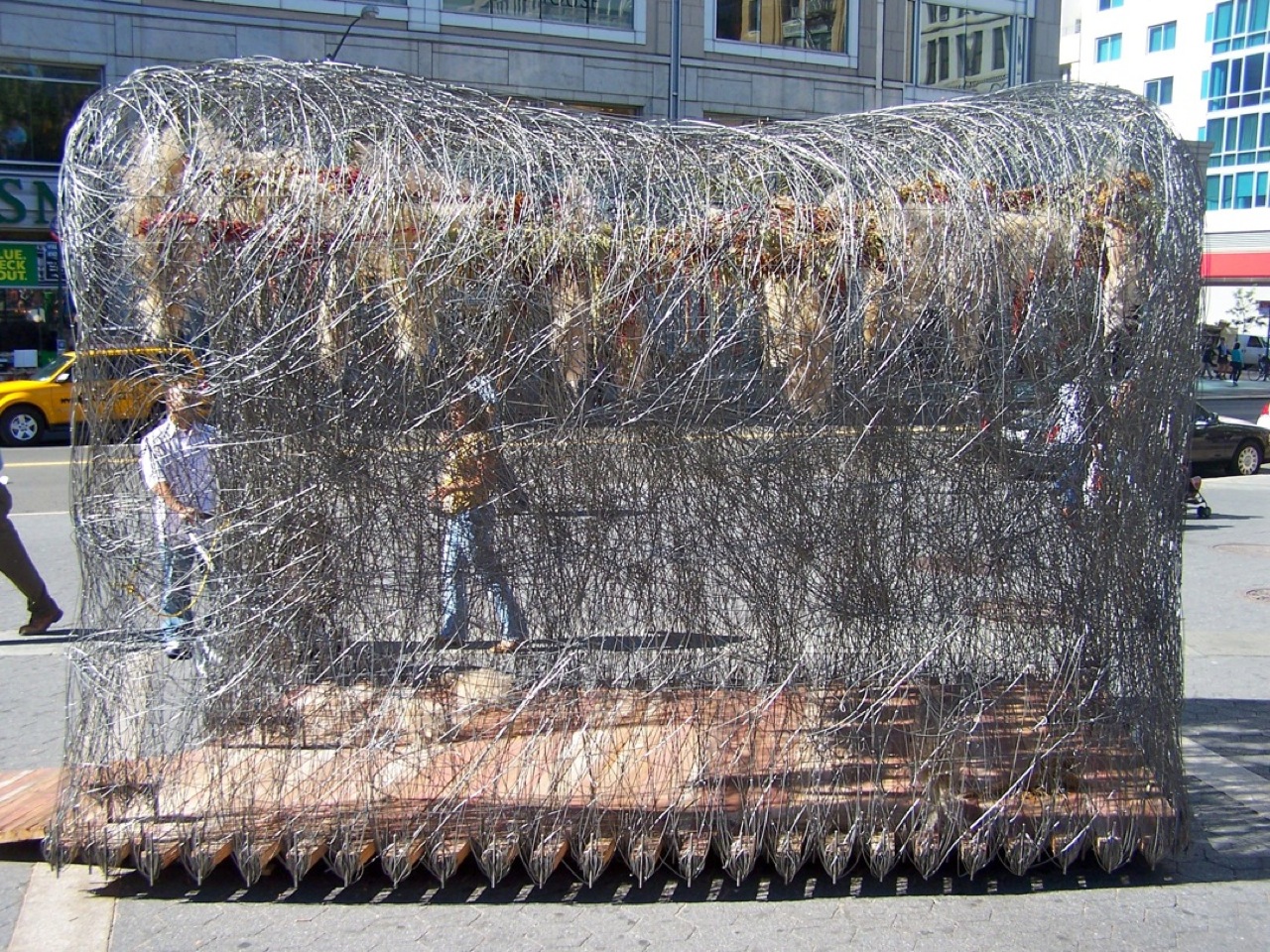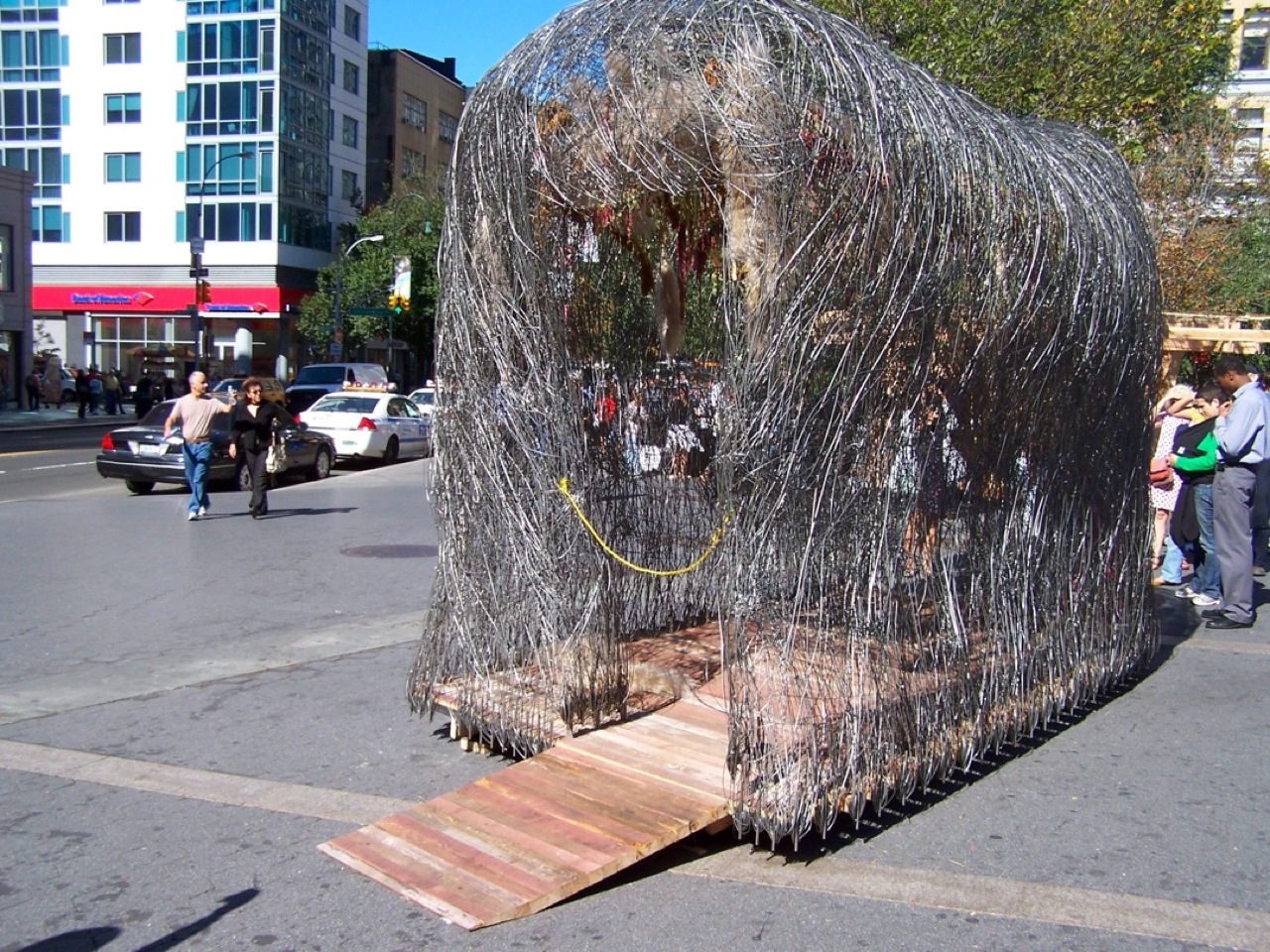 Star Cocoon | Volkan Alkanoglu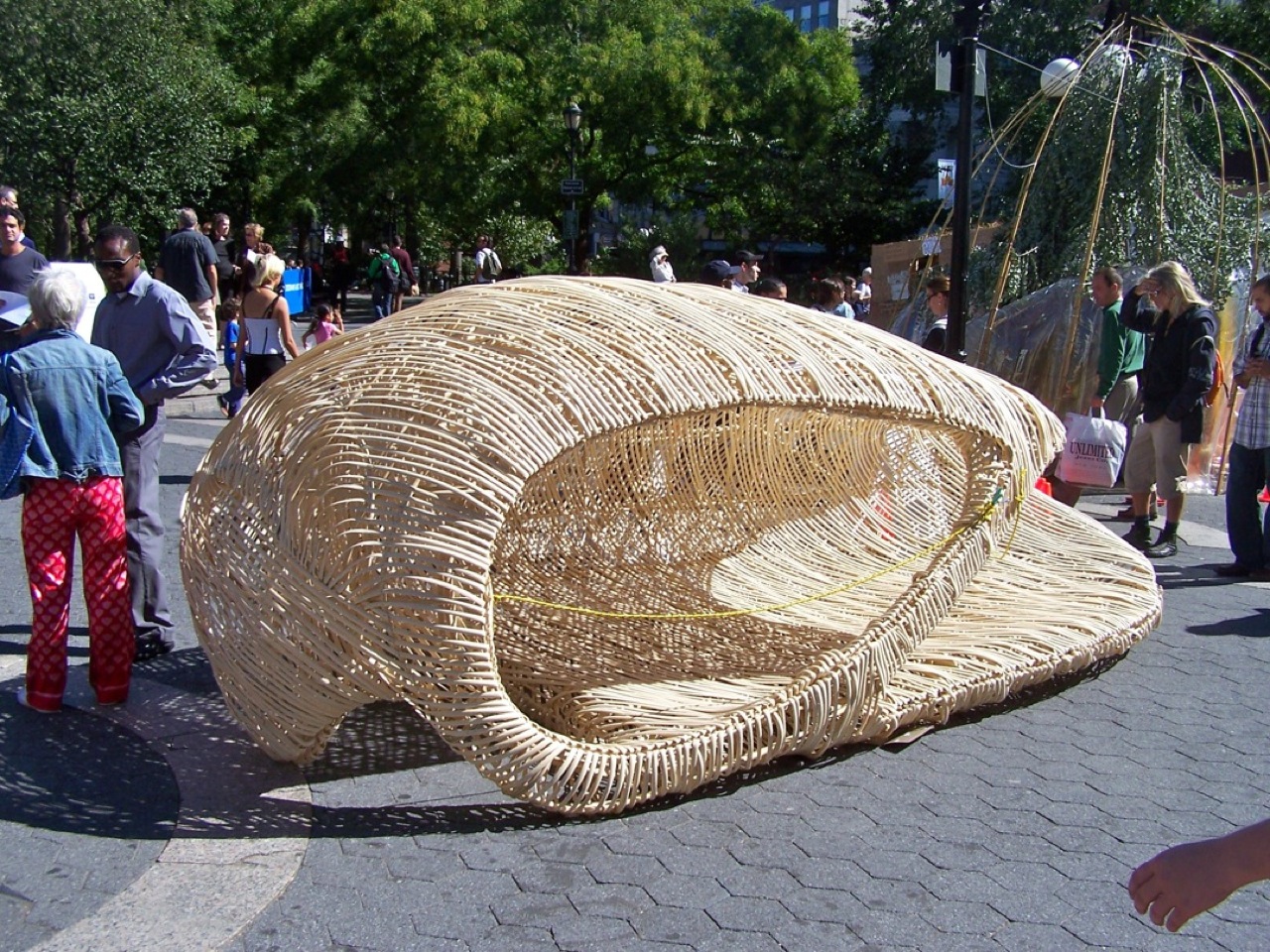 Time/Timeless | Peter Sagar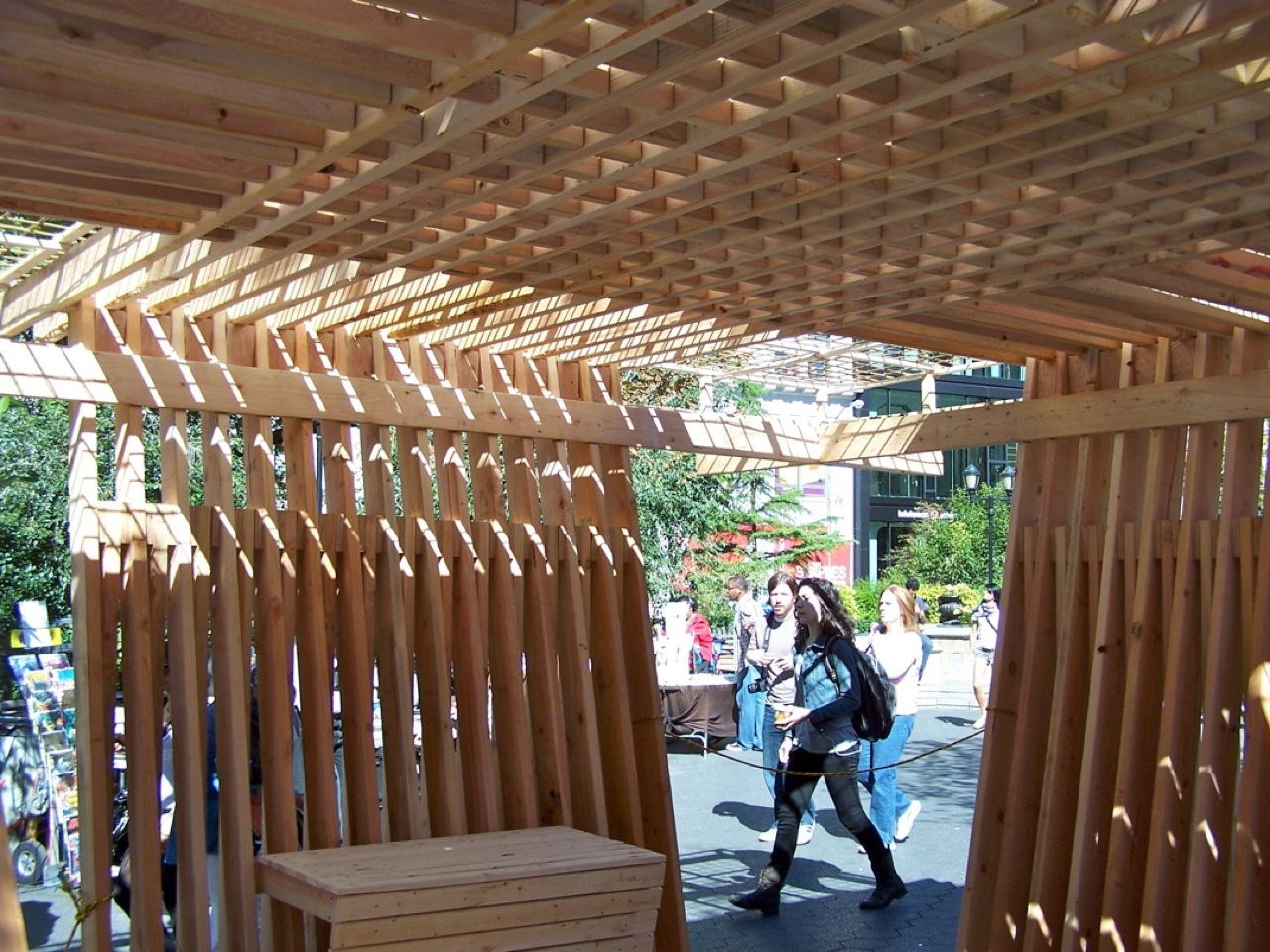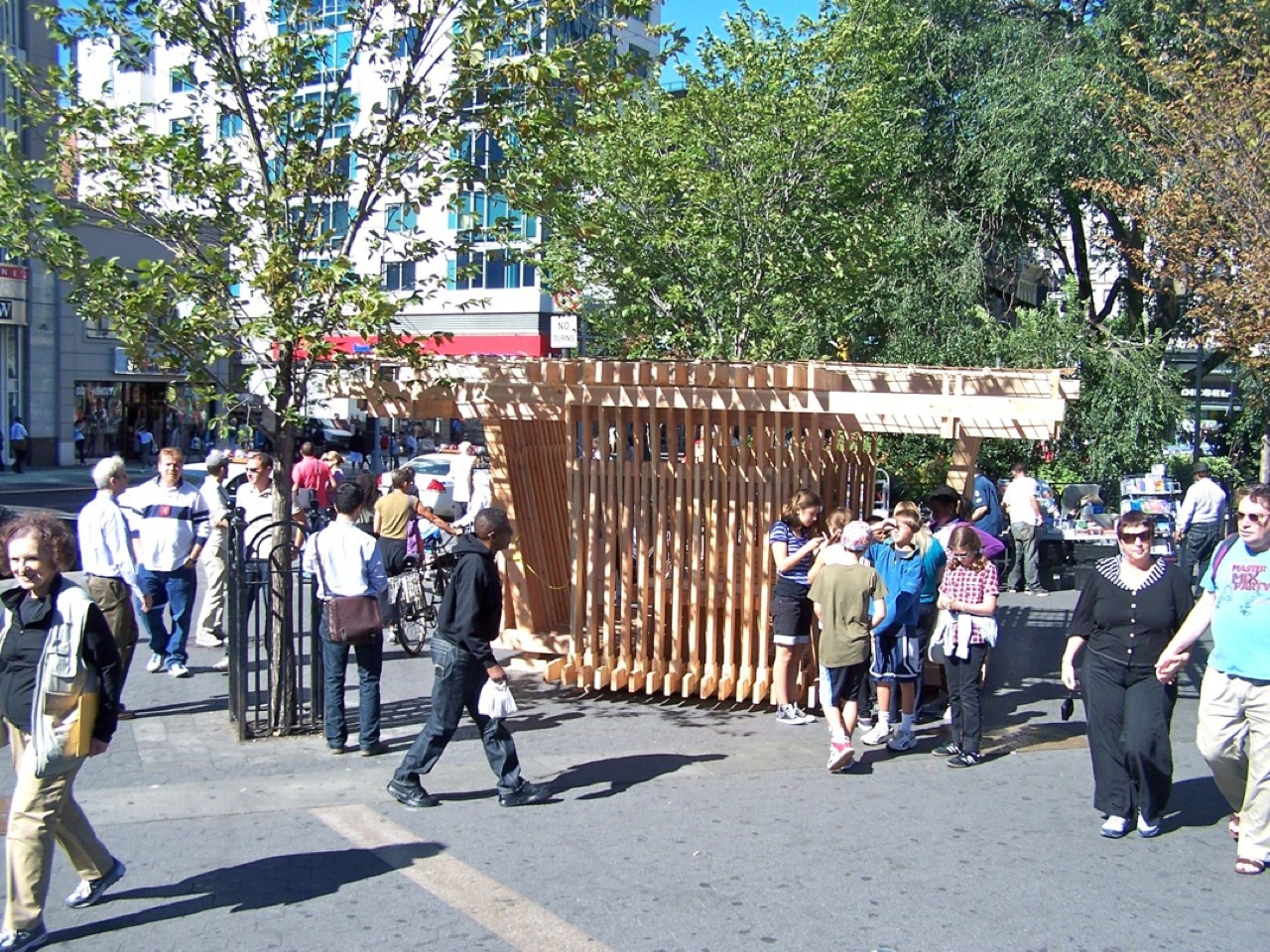 Murrye is a freelance writer based in New York City. She holds a Bachelor's degree in Architecture from the University of Arkansas and is a LEED-accredited professional. Her work has been published in Architectural Record, Eco-Structure, and Architectural Lighting, among others. She also serves as a contributing editor for the American Institute of Architects' New York Chapter publication, eOculus.
Website: www.murrye.com
Latest from Murrye Bernard