BIM for Small Businesses: The Benefits to You
You've been reading about BIM. It's being used by all of the big companies, and they're talking about the benefits they've reaped.You know that BIM will be coming to your workplace soon, too, but how and from what direction? Are you just supposed to buy a software suite and hope for the best?
As it turns out, that's an approach not even the product makers and suppliers would recommend. Building information modeling (BIM) is increasingly being described as a "disruptive" technology, even by its biggest promoters, for a reason."Most people now understand that BIM is a process, not a product," says Catherine Palmer, Sr. Industry Marketing Manager, AEC Solutions at Autodesk. "It's a paradigm shift." When asked how small to medium sized firms should handle the move to BIM, Jim Lynch, Vice President, Building Product Line Group at Autodesk recommends education as a first step. "Position yourself by beginning with the concept," says Lynch, "Then embrace it."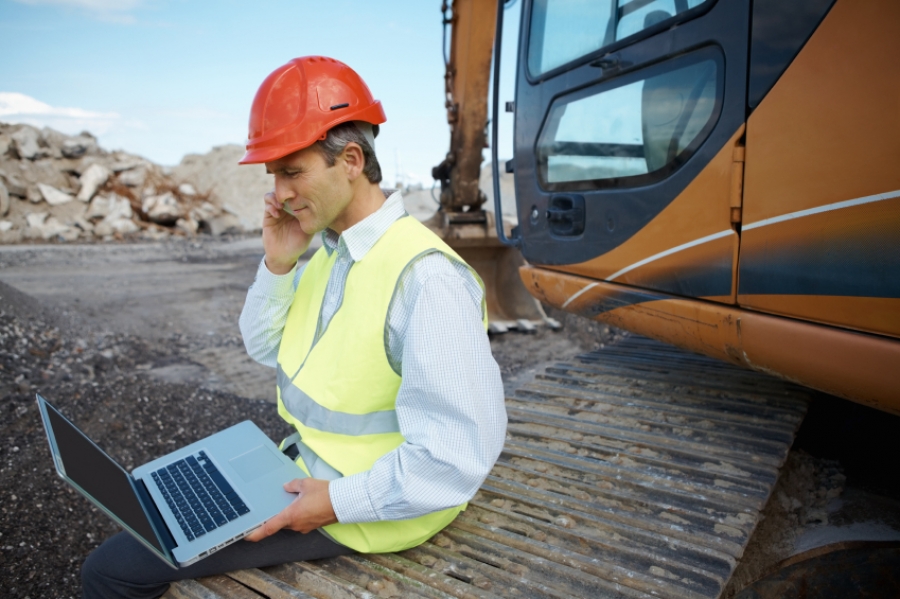 BIM adoption may not be effortless. But there are identifiable inroads by which it is penetrating the workplace… and by which it will be finding its way in your office door.
Consultants
A decidedly old school approach – but one that is tried and true – is to hire an expert. Unheard of a few years ago, BIM consultancies are beginning to proliferate. One example is IMAGINiT Technologies. As a reseller of Autodesk products, IMAGINiT offers consulting services to their clients; the company is, in fact, the largest North American Autodesk Authorized Training Center® (ATC) partner. "We have more than 80 technical experts," says Ken Flannigan. "We guide the decisions within [a client's] company, and help to implement BIM one stage at a time."
Another prominent example is Gehry Technologies. Twenty years ago, Frank Gehry's architectural practice began to research and develop 3D technologies which were inspired by those already in use in the automotive and aerospace industries. By 2002, the Gehry Partners R&D team became its own company, Gehry Technologies, and that company began to provide consulting services to a wide range of clients. In October of 2011, Gehry Technologies became a Consulting and System Integration Partner with Autodesk; this collaboration will allow Gehry Technologies to bring its client base more concentrated help when it comes to adopting a BIM workflow.
New Technology Adoption is Eased by… More New Technology
"The Cloud" may be just one more new term you are hearing tossed around these days. But, like BIM, it's one you that you can count on hearing more and more.
Just when it seemed that the theoretical benefits of collaborative software and its related processes might end up being functionally limited by the constraints of hardware and other physical devices, cloud-based computing became available. Cloud computing operates as a service, meaning that instead of in-house servers and hard drives – even instead of your own licensed copies of software – you buy what you need when you need it, and it is delivered over the internet.
An Innovation Forum titled "Promise of the Cloud," which took place at this year's Autodesk University, focused on how this is driving change in the industry. Speaker James Staten, Principal Analyst at Forrester Research, said, "What makes a cloud a cloud? A standardized technology capability delivered in a pay-per-use, self-service way."All of this on-demand computing power helps lower the threshold for participation in some otherwise expensive upgrades. During the forum discussion, Roger Corn, Engineering Manager at Sony Japan, explained that for Sony, "The benefit [of the cloud] is the heavy lifting for simulation. We have problems we couldn't physically solve on the desktop. We can do more and better simulations…. [and] the raw computing power makes you want to do more."
"Cloud technology is intersecting with business strategies during the economic downturn," says Palmer. "BIM and the Autodesk product suites are still an investment, but that investment gets more practical with the cloud, because so much more is possible." Palmer points out that you can also ease into BIM. "It's not an on/off switch. If you don't have a huge team to devote [to the adoption process], you can do it in steps."
Project Spark
If you aren't ready to make an investment right now, consider trying out the free technology preview currently in Autodesk Labs: Project Spark. For smaller firms who are looking to enter the BIM playing field, "Project Spark may play a role," confirms Lynch.
He points out that there is still a learning curve, and many of the higher end functions have been stripped away for this preview version of a simplified BIM tool. For example, it does not support advanced collaboration or business performance analysis tools found in Revit. . Still, it provides many of the benefits of BIM in delivering more coordinated, consistent designs and documentation.
Whatever your comfort or proficiency level, there are ways to begin to move toward the world of BIM. It's worth the time spent to Google "BIM;" watch the videos on YouTube, read some articles. And remember, you don't have to figure it out on your own… there are enough Blogs and discussion threads going out there to keep you busy for days!

Kristin graduated from The Ohio State University in 1988 with a B.S. in architecture and a minor in English literature. Afterward, she moved to Seattle, Washington, and began to work as a freelance design journalist, having regular assignments with Seattle's Daily Journal of Commerce.
After returning to Ohio in 1995, her freelance activities expanded to include writing for trade publications and websites, as well as other forms of electronic media. In 2011, Kristin became the managing editor for Buildipedia.com.
Kristin has been a features writer for Buildipedia.com since January 2010. Some of her articles include:
Latest from Kristin Dispenza