Charge into the Future on the Electric Highway
Electric vehicles provide a welcome alternative to gasoline-powered cars ... welcome, that is, as long as we are still able to fuel up as we travel. Take a look at current options available in the United States for charging while on the go.
When Eddy Grant came up with the lyrics to his 1982 hit "Electric Avenue" he likely wasn't expecting people to actually be rocking down an electric highway just 30 years later. That's what people will be doing later this year on the West Coast Electric Highway (WCEH), a tri-state initiative that will form the longest electric vehicle (EV) charging network in the country, stretching along Interstate 5 from the Canadian to the Mexican border.
The West Coast Electric Highway isn't the only project to add some sizzle to the nation's highways. The federal and state governments are quickly jumping aboard the EV train with their own projects while private companies such as Car Charging Group are rapidly installing charging stations at shopping malls, airports, hotels, and other locations as fast as they can keep up with the demand.
EV Charging Stations
EV and plug-in hybrid electric vehicle (PHEV) owners can choose from three levels of charging depending on whether they want the convenience of plugging in at home or that of a speedy charge at a public charging station.
Level 1 Trickle charge
Trickle charge cables come standard with most EV and PHEV cars; trickle charging your car involves the following:
plugging into a (dedicated) wall outlet, as you would your cell phone or laptop,

a 120 volt standard outlet (no special equipment required), and

getting a full charge in approximately 16–20 hours.
Level 2 Overnight charge

The overnight charge requires about as much voltage as major household appliances do and involves:
charging at home using specialized equipment or at a public charging station,

a 220 volt home charging dock or public charging station, and

getting a full charge in approximately 3–8 hours.
Level 3 DC fast charging
The auto industry has split in its standardized approach to fast charging. The Combined Charging System and CHAdeMO both involve the following:
charging in approximately the same time it takes to fill up with gas,

a 400–600 volt public charging station, and

getting a full charge in less than 30 minutes.
According to Mark Perry, Director of Product Planning for the Nissan LEAF, getting a full charge with Nissan's level 2 home charger takes about 7.5 hours, but getting a full charge before every trip may not be necessary. "We've got over 8,000 people driving the Nissan LEAF here in the United States already and what we're finding is typical is 2 to 3 hours [charge time] because that's all they're using of their battery every day."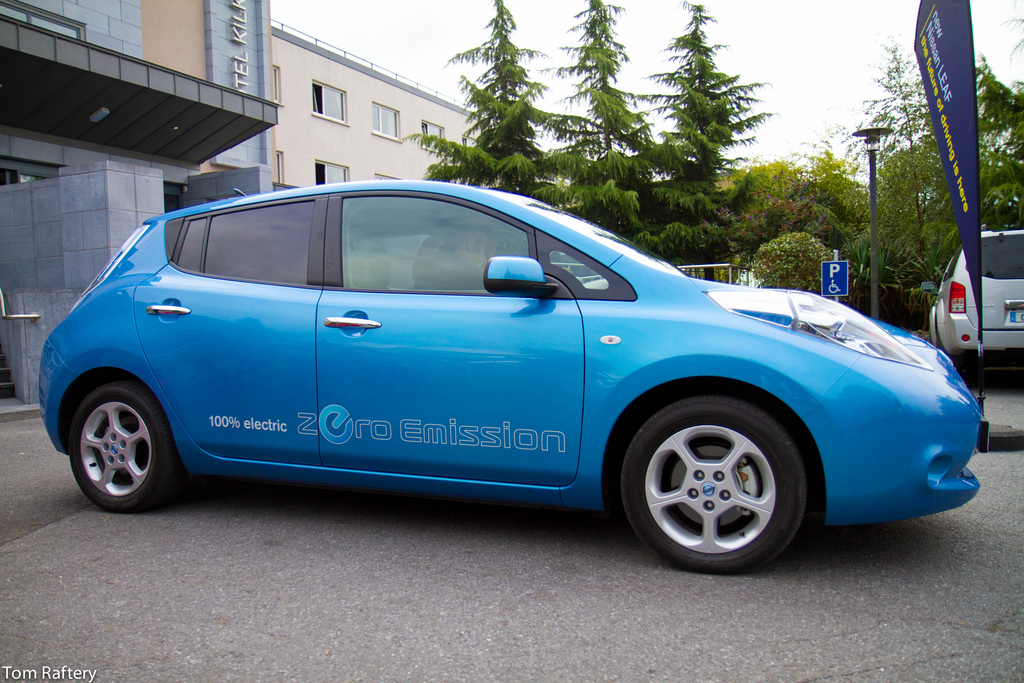 Unlike pumping up with gas, electric charging is high tech. Car Charging Group's customers, for example, can use mobile apps to locate and reserve an unoccupied charging station, and home charging units have the capability to connect with the smart grid to switch on at times of low-energy demand.
The Downside
Perhaps EV charging stations are a little too smart for their own good. One big issue standing in the way of the average consumer's going electric is the payment process. No longer can you just pull up to a pump, hand over a few bucks, and pump your gas. With EVs refueling is a process. GigaOM reported on the proprietary subscription-pricing model posing a huge inconvenience for EV drivers. Public charging station provider eVgo sells its power by a plan similar to the way cellular service providers sell airtime: its customers sign 3-year contracts at $89 per month for the installation of a home charger and access to unlimited electricity at eVgo stations.
Although $89 is more than some people pay per month for gas, the cost of charging an EV or PHEV not necessarily the biggest issue. Non-eVgo customers can't use eVgo stations unless they want to sign up for service. Not all charging networks are as restrictive, but their tendency is to charge a premium to those who don't carry company-specific radio frequency identification (RFID) cards and require a credit card number. Early adopters may be fine with the inconveniences because they're keen on EV ownership, but whether these policies and procedures will discourage the average consumer remains to be seen.
The short range of EVs limits how far drivers can travel without stopping to charge up, and a lack of flexibility on the part of charge providers is an issue for EV drivers who don't want to maintain accounts with multiple charging service providers.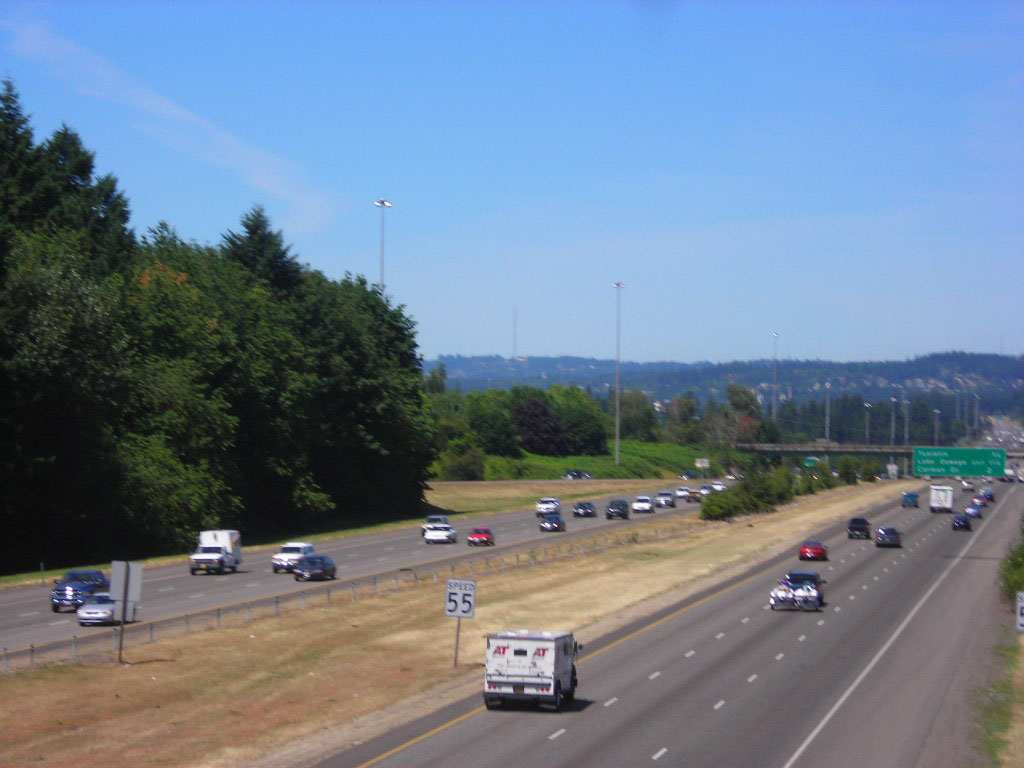 Range Anxiety
Facilitated in part by the European Union's aggressive CO2 targets and California's high fuel economy standards, the low carbon car market is expected to grow significantly in the next 20 years, according to a report prepared by Element Energy Ltd., Influences on the Low Carbon Car Market from 2020 – 2030. Low carbon car options for consumers include electric vehicles (EVs), hybrids, plug-in hybrid electrics (PHEVs), and hydrogen vehicles. For EVs to succeed in this increasingly crowded marketplace, they'll have to prove themselves by quelling consumers' biggest fear: range anxiety.
Consumers want confidence in their purchases, and car owners want to know that they can drive without fear of getting stranded on some deserted highway at night. According to Steven Yaeger, Technology and Motorsports Communications Manager at Nissan, the fear is unwarranted. "Studies of conventional vehicle driving patterns find that 72% of American drivers travel less than 40 miles a day and 95% drive less than 100 miles a day." This means that EVs can take most people where they need to go without requiring a midday recharge.
For those who do miss the low charge warnings and run out of juice, car companies that sell EVs and PHEVs and roadside assistance companies, such as AAA and Better World Club, offer mobile charging services (Better World Club offers discounts to owners of EVs and PHEVs). Now, roadside assistance for drivers who run out of juice is available and convenient in much the same as for drivers of conventional vehicles.
For most drivers, EVs have sufficient range to handle the daily commute, and the construction of EV-charging infrastructure is making long-distance driving an option. As charging stations become increasingly commonplace, gas prices rise, and consumers demand lower carbon vehicles, it's no surprise that as many as 40 million EVs are expected to be on U.S. roads by 2030.

Latest from UB Hawthorn