Columbus Design Week 2012
Partnership between the public and private sectors helps to revitalize cities financially and culturally. Learn how Columbus, Ohio, is becoming a design destination.
Columbus Design Week 2012, a series of exhibits, lectures, and symposia, strengthens dialogues across all disciplines of design – from architecture to fashion to culinary arts to urban planning. "Ideabook," the opening reception, found hundreds of designers converging to share their visions of the city's future at the OSU Urban Arts Space, a building that typifies the renaissance taking place in the urban core of Ohio's capital city.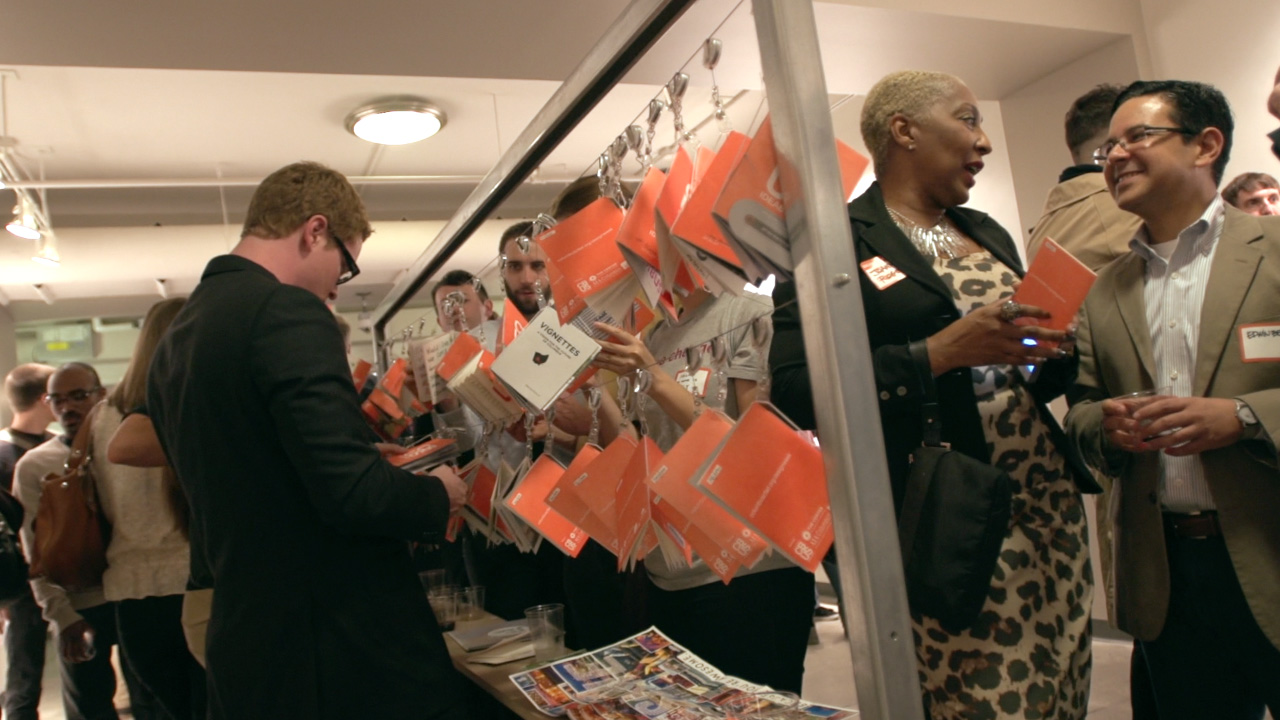 The genesis of Columbus Design Week resides in a sort of functional envy that grew in the minds of architect Michael Bongiorno and his wife Sarah, event co-founder and urban planner, when the couple visited Montreal in 2009. Montreal is one of only 12 cities globally to bear the UNESCO City of Design designation.
"We were impressed with the design culture in the city. There seemed to be a self-awareness about design, an awareness about the quality of public spaces, and a dialogue about design throughout the city. We started looking into the UNESCO City of Design designation and thought, 'Well, how do you get there?'"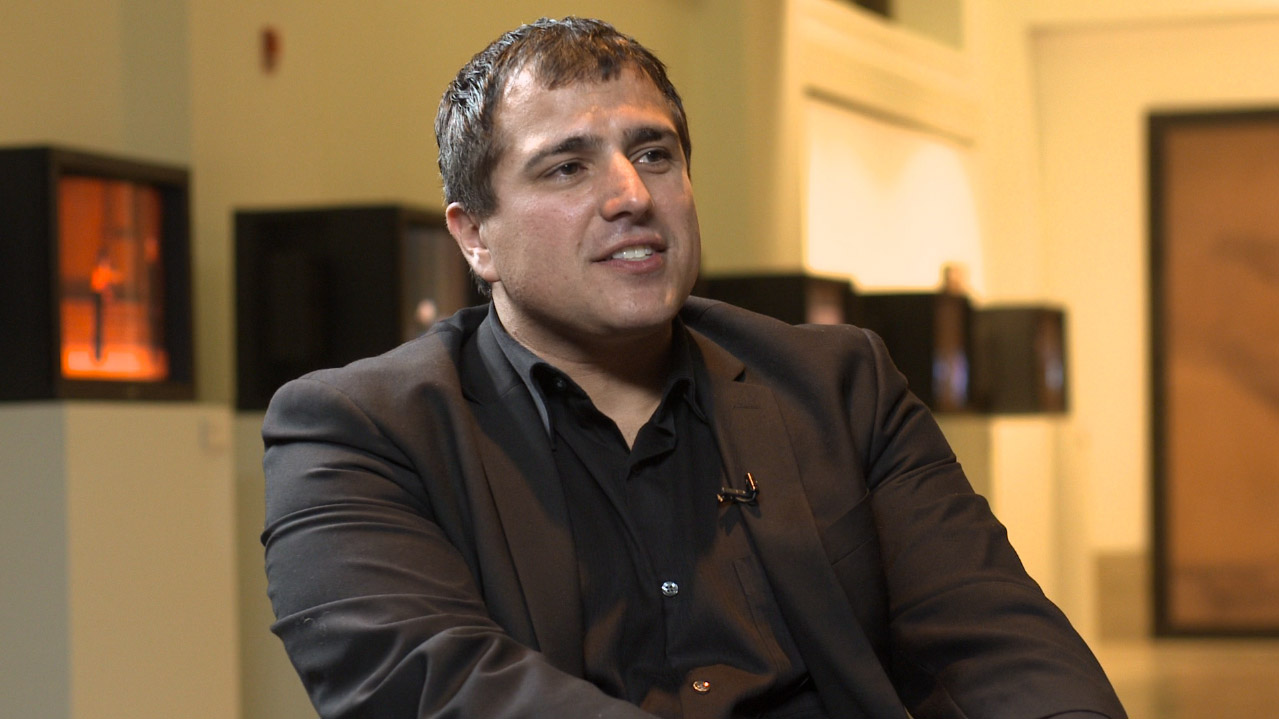 Bongiorno effuses a boyish enthusiasm as he speaks about architecture, design, and urban planning. His childhood was spent roaming the streets and underground of New York City. As a transplant to Columbus, he discovered a city ready to embrace new ideas and diverse partnerships in support of sustainable urban development. As he puts it, "Columbus creates the conditions by which we can help cultivate growth and creativity."
In concert with the newly formed Center for Architecture and Design, Bongiorno conceived Columbus Design Week as a stepping-stone toward achieving the UNESCO City of Design designation. Along the way he discovered an unexpected convergence of purpose and energy: Bongiorno's group crossed paths with the team planning Columbus's bicentennial celebrations, including idUS, a series of events focusing on innovation and design. In the tradition of Bruce Mau's Massive Change, the two groups combined their missions, and Columbus was suddenly poised to incubate design dialogues across many disparate disciplines.
At the opening reception, hundreds of designers hovered over rows of blood orange Ideabooks and dozens of conversations bloomed. Bongiorno sums up the energy in the room: "We pride ourselves on the ability to make things happen. We've really worked together in the spirit of collaboration and I hope we never lose it. Though it's infected the culture of the city so much that I don't ever think it can go away."
Catalyzing Development through Dialogue
"Design Week is great because people are thinking about new ideas. I want to see those ideas get executed. It's one thing to have ideas, it's another to actually implement those ideas and make them a reality." – Guy Worley, Columbus Downtown Development Corporation (CDDC)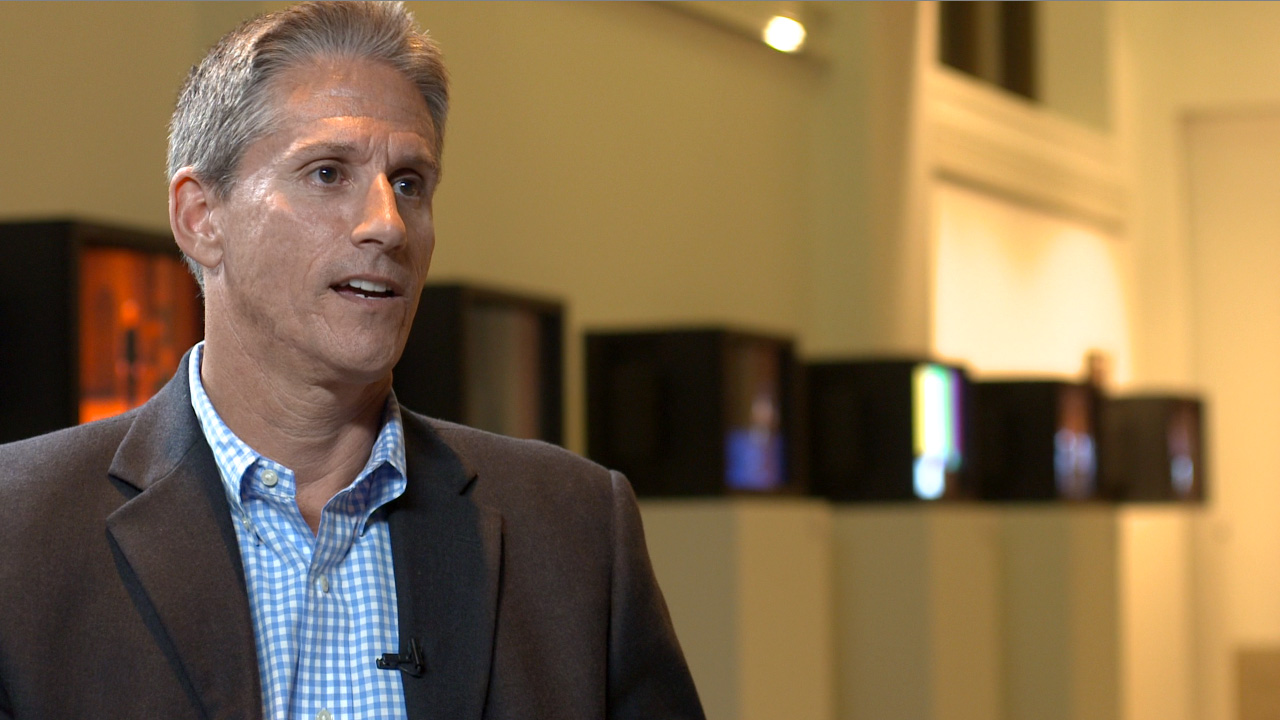 As CEO of the CDDC for the past five years, Guy Worley has overseen a remarkable boom in urban revitalization and development. While many cities across the Midwest have been plagued with declining revenues and waning populations brought on by the global recession, Worley has witnessed a different story unfolding in Columbus.
"In the Midwest, Columbus is really striving. We've weathered this economy very well and continued to grow," Worley says. He recites a litany of downtown development successes accomplished within the past decade that have replaced the surface lots and derelict concrete bunkers of the 1980s with new residential neighborhoods, world-class sports complexes, and acres of green space.
"These projects occurred because of the public and private leaders working so well together. I think that's somewhat unique for our city," Worley explains. "It's a very collegial city – people like to work together and get things done."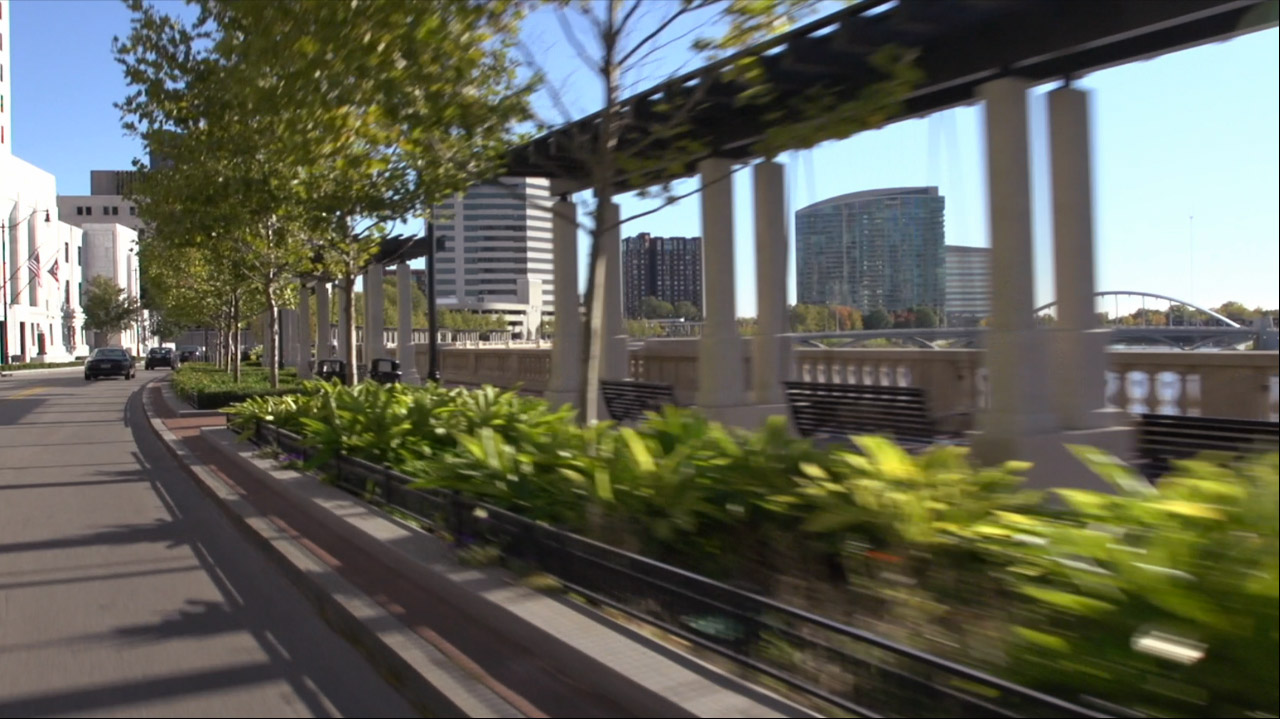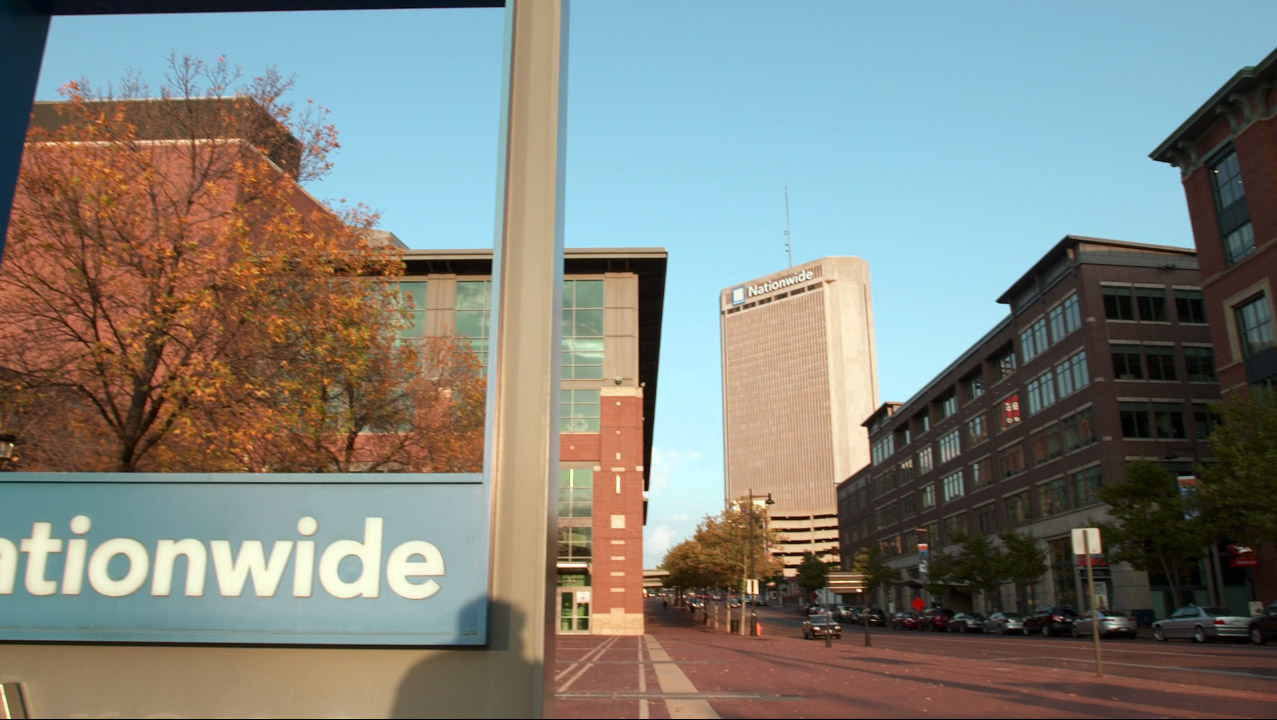 Commensurate with Design Week's mission of creating high-functioning dialogues across disciplines, Worley's team opened the latest phase of downtown strategic planning to the general public. Over 1,100 ideas were submitted and then condensed into a plan accessible since 2010 to the public at the Department of Planning's website, what Worley calls "12 catalytic projects."
"We had 20,000 folks view the plan online," Worley says, "and by far the number one project that they wanted to see accomplished is to redevelop the river itself."
Worley is speaking of the Scioto River, which winds south through Columbus, its course defining many of the spaces that the CDDC has developed over the past decade. Despite the successes of projects such as the Scioto Mile string of parks, the river itself is not a heavily trafficked waterway, neither for commercial nor recreational activity. As it cuts through downtown, the Scioto in its current state creates a cultural divide between the revitalized downtown district and the less vibrant near west side. As Worley puts it, "Our river is really not thought of as an amenity, it's a sedimentation pond."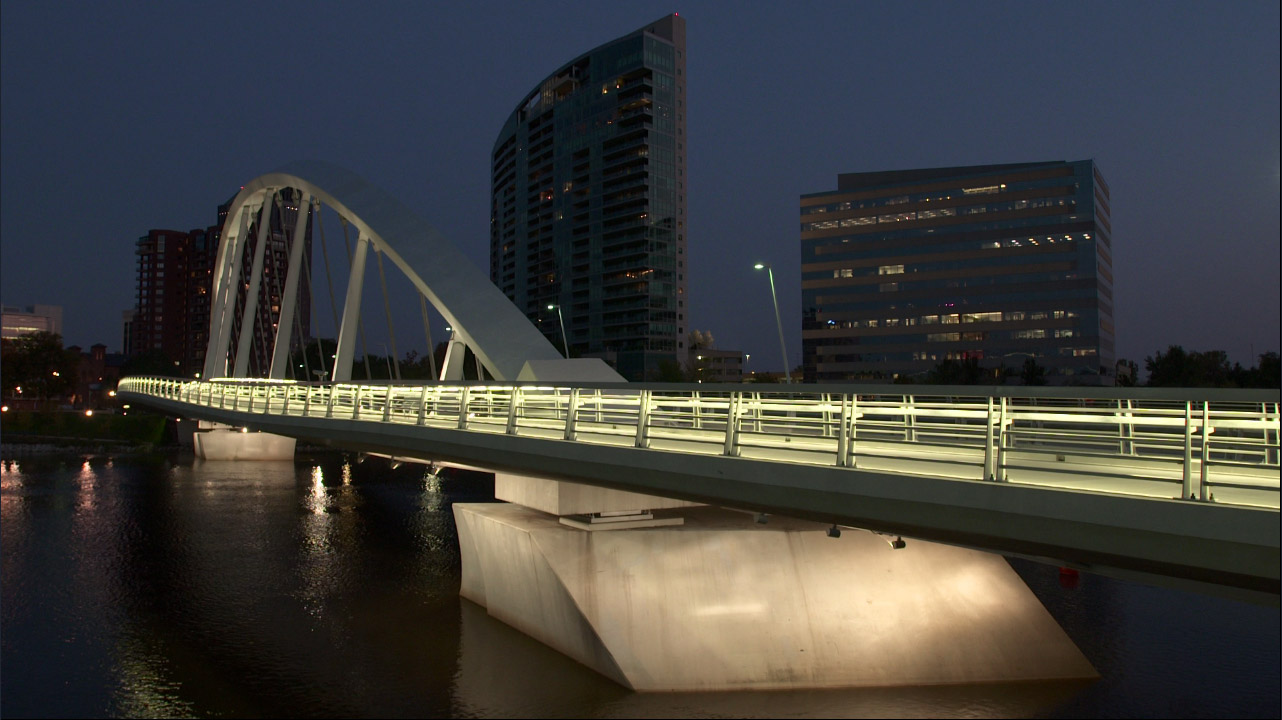 "Our goal is to remove the Main Street low-head dam, dredge the river, create 16' pools and riffles from 4' to 7', so it will become a recreational corridor from the Ohio State University through downtown and down to the Scioto Audubon Park. " We're going to take it back to its original course from about 100 years ago. It will be about 250' to 275' wide, and there's going to be 33 new acres of green space within the heart of our downtown – which will be transformative."
Worley adds with a wry smile of confidence, "This is all to be finished by the end of 2015, so that is an idea that is going to become a reality."

Francesco has been thinking about Buildipedia continuously since Ryan Carpico first wouldn't stop talking about it back in the fall of 2008. As Director of Operations, Francesco has led Buildipedia's product design and strategic development since 2009. Co-founder of Kinopicz American with Damian Wohrer, Francesco also supervises the creative direction and post-production of all Buildipedia original HD programming. Francesco is a graduate of The Ohio State University with a B.A. in English.
Website: www.kinopicz.com