Here's To Unchopping Your Christmas Tree This Year
National reporter Ted Anthony wrote "Analysis: Climate 'debate' pits loud vs. louder" yesterday for The Associated Press about the international debates encircling the climate change in Copenhagen. As experts present scientific data, the public pounds back with rebuttals via the UN's web portal called, "Add your voice to the Climate Petition." In short, Anthony suggests the experts' voices should take precedence over the general public's voice that is, in his opinion, based on information that is anything but scientific.
Maybe we should realize that we do not live in a world that is purely scientific? It would be naive to miss the fact that scientists do interpret data via their biased lens, just as easily as the "perceived uninformed public opinion" can validate natural occurrences with their own personal experiences.
Moving on, is it really worth it to debate now whether or not our planet is showing us signs of its weariness? Do we need to continue to justify our exorbitant use of natural resources? Even one little home / life change can help all of us to achieve the goal of "use less, waste less."
Human nature does not live on facts and data alone. We are passionate, compassionate, and are all capable of using our intuition to make advanced thoughtful conclusions, thus the difference between human and robot.
So, why not use all of our senses to wage a war on global change?
After all, that is what the famous architect Maya Lin did in her video about rainforest deforestation. Take a look.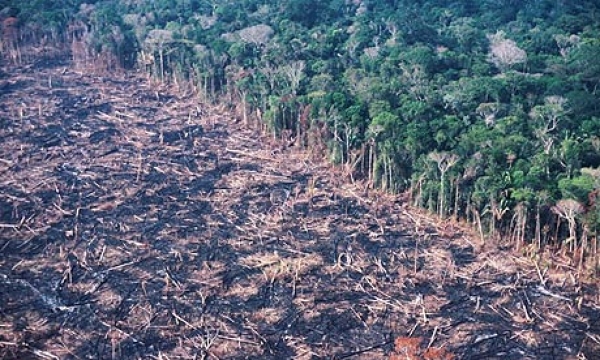 Stephanie, an NCARB registered architect and LEED AP, draws upon her studies in architectural history and theory from Sarah Lawrence College and her master's degree in architecture from The Ohio State University. Providing copy for publications and performing marketing work for the construction industry, Stephanie works as an independent freelancer from Columbus, Ohio.
Website: greengaloredesigner.blogspot.com/
Latest from Stephanie Aurora Lewis