Mitigating the Risks of Green Construction
Green building practices have come on the scene so fast that many implications – and unintended consequences – are just now coming to light. How can you protect yourself, legally speaking, in these new situations?
Environmentally conscious building practices are typically associated with positive outcomes, such as improved energy efficiency, reduced material waste, financial savings as a result of tax incentives, and improved builder reputation. In addition to these benefits, research indicates that certified green buildings cost less to operate; command higher occupancy rates; contribute to a healthier, safer environment; and can possibly enhance employee recruitment and productivity.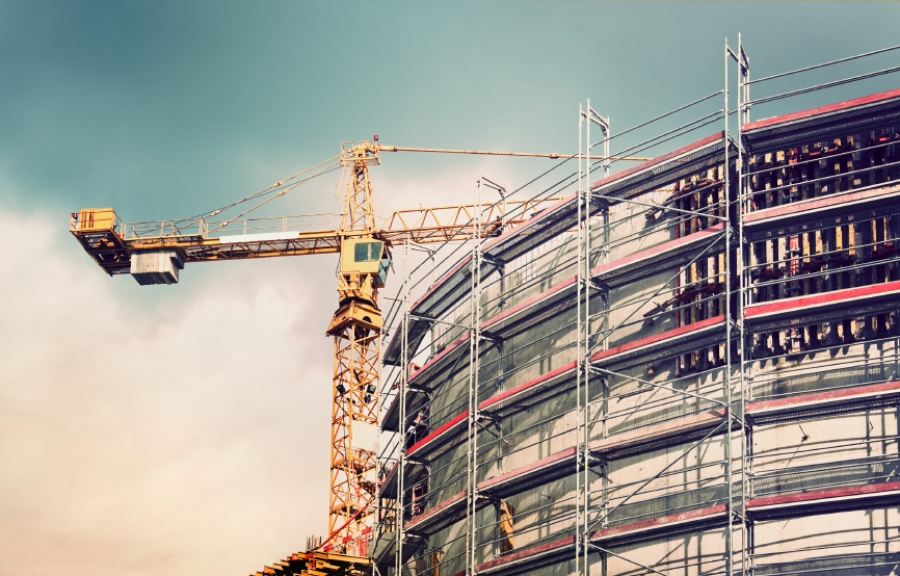 With the numerous documented advantages and rewards of green construction, building green has certainly become an expectation rather than an exception in the industry. However, despite the many pros of sustainable construction practices, green building doesn't come without legal and financial risks. With the majority of the nation's builders now participating in at least some aspect of green building, it's important to be aware of the risks and to plan ahead in order to mitigate them.
Common Risks
The most common risks associated with green construction occur when products and systems don't perform as promoted, buildings don't earn the desired level of green certification, or projects fail to meet budget and schedule parameters. Unfortunately, each of these situations can pose legal and/or financial risks.
One of the biggest emerging risks in green construction stems from the proliferation of new products and systems. With a lack of field testing and empirical data to support long-term performance, energy savings, and return-on-investment (ROI) claims, these products can pose a risk to all parties involved in the construction process.
When using new and untried technology, Shari Shapiro, an accredited LEED professional and associate with Cozen O'Conner, advises that builders obtain an explicit waiver from the client acknowledging expectations and potential risks. "Legal claims could follow if a product or system fails to perform as expected due to poor design or requires unforeseen maintenance expenses over time," she says.
In addition, prior to incorporating new technology, architects and builders should make sure that they fully understand it and its systematic impact within the home, have researched the warranty and liability position of the manufacturer, and have educated themselves, as well as their contractors and subcontractors, on proper installation procedures. It is also important to be realistic about performance expectations and to avoid overpromising or misleading the client when it comes to the measurable benefits or cost savings of green products and systems.
Define Client Expectations
As they define and manage the risks associated with new technologies, builders and developers need to also ensure that client expectations are clearly defined and managed when it comes to green building certification.
Because certified green buildings have a more structured definition of success or failure than non-certified buildings, multiple parties in the construction process might be held responsible if the project doesn't achieve certification. In addition, most green building programs allow for latitude when it comes to the mix of strategies used to achieve certification, and this latitude may also potentially increase liability.
Improper documentation, schedule delays, poorly trained or unknowledgeable contractors, and other factors can negatively impact the certification process, so builders need to be very detailed about responsible parties and penalty implications when contractually guaranteeing that a project will achieve a specific level of certification.
Since some states legally mandate that large construction projects achieve LEED certification (and can impose hefty financial penalties if a project fails to achieve certification within a certain time frame), all parties involved in the construction process need to be involved in the development of a detailed contract that clearly outlines responsible parties and penalties.
"Your main line of defense is a well written contract – one that spells out what the project is trying to achieve and exactly who is responsible for achieving it," says Shapiro. "These are important parts of the agreement and need to be negotiated in advance during frank discussions among the architect, the contractor, and the client."
Shapiro explains that design professionals, contractors, and builders are all at risk of contractual liability as a result of building green. "The bottom line is that you have to be able to deliver what you have contractually promised to your client," she says.
In addition to a detailed, well written contract, here are several other best practices to keep in mind in order to mitigate risks when building green:
Manage your client's expectations throughout the building process;

Clearly define what you mean by "green" and be realistic about product performance;

Don't exaggerate or overpromise in your company's marketing materials;

Use certified green professionals throughout the construction process;

Educate your team and make sure they understand the technology, goals, and project requirements;

Verify the availability of materials before committing to use them in order to avoid costly schedule delays;

Make sure you understand any new technology and have verified performance data before agreeing to specify;

Stay informed of the latest developments, practices, case studies, and trade industry news in the green building realm; and

Consider updating your liability insurance policy with green coverage that protects against claims of negligence.
Thanks to Shari Shapiro for sharing her expertise on green building law. Visit Shari's blog, Green Building Law, to get further insight into how legislation is impacting the industry.

Lisa Taylor is a freelance writer and marketing consultant. She has more than 16 years of experience as a communications professional and has worked with a variety of companies in the home products and building materials industry. Originally from Memphis, TN, Lisa earned a BA in Journalism from the University of Memphis in 1995 and a MA in Journalism from the University of Memphis in 1997. She spent the first 11 years of her career working in account service for Memphis advertising agencies Thompson & Company, Oden Marketing & Design, and Carpenter/Sullivan. Lisa then spent five years in Nashville, TN, with The Buntin Group, an Adweek Top 100 U.S. advertising agency, and Louisiana-Pacific Corporation, a leading manufacturer of building materials. Lisa currently lives in Denver, CO, and is Principal/Owner of Wazee Marketing.
Website: www.wazeemarketing.com
Latest from Lisa Taylor Minor