Racing to a Quieter Solution: Cooper Stadium
The residents and businesses of Columbus, Ohio have another chance to capitalize on an incredible opportunity. The Columbus Dispatch recently reported that NASCAR racer Jeff Gordon will team up with Arshot Investment Corp to propose plans for a racing facility at the existing vacant Cooper Stadium. Cooper Stadium has been vacant since the Columbus Clippers moved to their new home at Huntington Park at the end of the 2008 season. There is no doubt this project will provide the economic jump-start that this part of town needs.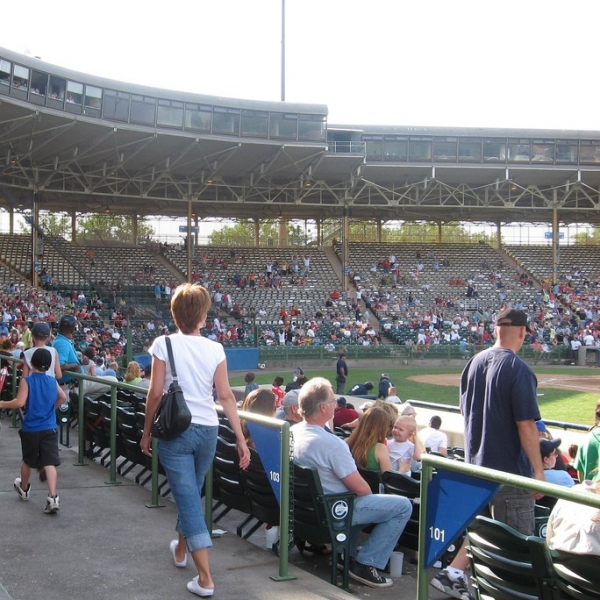 This means job opportunities for Columbus. And as the plans call for a mechanic's school and an auto-technology center, there will be educational opportunities, as well. With the backing of Jeff Gordon, this racing facility will get major attention in the racing circles.
John Bickford, vice president and general manager of Jeff Gordon Inc., issued this statement:
"Jeff Gordon Inc. is very excited to be joining forces with Arshot Investment Corporation on its proposed redevelopment of the Cooper Stadium site. The site's location in the heart of Ohio, a state that has close ties to Jeff's racing roots, presents an ideal opportunity for Jeff to give back to his fans and the larger community. By making innovative reuse of the stadium facility, we plan to take advantage of the existing infrastructure and create a first-class venue of which the neighbors can be proud. This venue will create many needed jobs and host a wide variety of race and non-race events. It will also be home to an automotive technology and research center that uses the track for the testing of new vehicle designs and fuel systems. Such a facility can train the mechanics of tomorrow and help put Columbus at the forefront of re-inventing our automotive industry.
We hope that this is a project that the area groups and city leaders can embrace before the condition of the stadium deteriorates to a point that makes its reuse impractical.
John S. Bickford, Sr. Vice President and General Manager Jeff Gordon Inc."
As with any business venture, you have to understand your market, and thus the ability to gauge the viability for success. This sporting event is for a select audience group, as are baseball, football and soccer. Each is able to draw a significant following to support their venue. There appears to be a large following of race fans in central Ohio and the surrounding areas. With proper management and marketing, this venue, too, can prosper and provide a vibrant sporting alternative.
Typically, with any new development, especially in urban areas, there are issues and concerns that need to be debated and reconciled with many groups before the project can come to life. Of course each group will have its agenda. There are two major hurdles with the Cooper Stadium proposal that will need to be overcome. The first is rezoning. The 46 acre site needs to go through a rezoning process with the City of Columbus; the project also needs the acceptance and support of local area commissions. The second hurdle to overcome is the concern of excess noise. A local group, The Redevelop Our Area Responsibly (ROAR), has concerns with the high noise level that will be generated by racing and which would be heard by nearby residents.
Some may point to a similar project conversion in Indianapolis, Indiana: the 16th Street Speedway in Indianapolis. In this case, the conversion of an old baseball stadium, Bush Stadium, was unsuccessful and closed its doors in 1999 after three years of operation.
In the case with Burton Smith, owner of Speedway Motorsports, Concord, N.C., there were similar problems and issues with sound. A residential subdivision, as close as 2,500 feet, was ready to put up a fight. The successful solution to mitigating the noise was the use of perforated metal sound absorption panels. The final result is that the community is happy because the sound from the drag strip is less than they had expected.
Additional economic and sound studies could be conducted to better understand the consequences, and thus be more informed to make intelligent decisions. Similar venues can be further studied to see what their successes and failures have been.
Do you think more studies would be helpful or should the developer let the rubber hit the road and move forward with this project? What is your opinion?


David Ingold is a graduate of The Ohio State University School of Architecture and a member of the Construction Specifications Institute (CSI) with Construction Documents Technology (CDT) certification. With more than 18 years of experience, David brings a broad knowledge base and understanding of design and construction to a wide variety of project types. He is an accomplished senior project administrator with experience in developing all phases of architectural documents. David has performed key responsibilities as a project leader, specifications writer, and coordinator for projects of all types and complexities including low- and high-rise condominiums, sporting facilities, higher education and government research laboratories, manufacturing facilities, wastewater treatment plants, parking garages, and campus master plans. David's greatest aspiration  is to provide construction administrative services to fully execute project designs.
Website: buildipedia.com/channels/on-site
Latest from David Ingold