Rebuilding Japan After the Tsunami
In the past year, we've seen many wrenching images of post-tsunami Japan. What has happened since March, and how much hope is there for the affected area's recovery?
Media coverage was intense following Japan's Tohoko earthquake and tsunami on March 11, 2011. Despite the scale of this disaster, coverage inevitably shifted to other news stories. The people of eastern Japan still have a long road ahead in the rebuilding and recovery process. How are they faring, nine months later?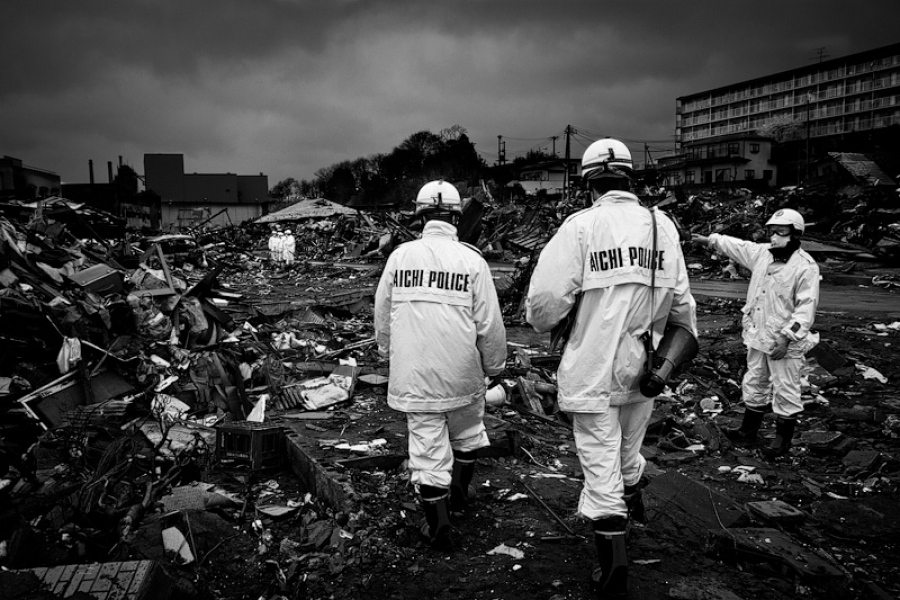 The Facts
According to the Reconstruction Headquarters in Response to the Great East Japan Earthquake, nearly 1,000 people are still living in temporary shelters; at least as many are staying in hotels; over 17,000 people are staying with relatives; and over 50,000 people occupy public or private housing units, as of early November.
The government has restricted building in areas devastated by the tsunami, and no new housing has been constructed. First, an actionable plan must be agreed upon to restore infrastructure, including essential sea walls. Of course, funds must be attained to support long-term rebuilding efforts for public buildings, while the area's industries must get rebooted.
The Progress
Architecture for Humanity (AfH), a non-profit organization that provides design services to those in need around the world, believes in building something right now rather than waiting for those large-scale decisions to be made and the funds to arrive. AfH has used the term "urban acupuncture" to describe projects that address immediate needs.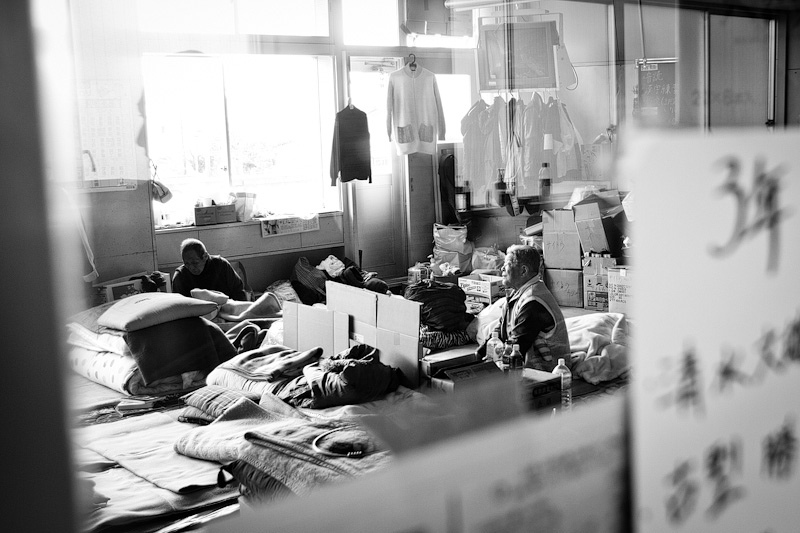 Hiromi Tabei, a design fellow with Architecture for Humanity, emphasizes that these projects are "NOT quick fixes" but rather intended "to help the local economy and society to build back sooner and better by contributing our skills and resources into small businesses as each acupuncture needle influences the overall health of a body."
The Projects
Architecture for Humanity is collaborating with a network of local design and construction professionals to build both temporary and permanent structures. One example of "urban acupuncture" at work is the new Hikado Marketplace, a mobile ramen noodle shop that also serves as a community marketplace for those living nearby in temporary housing. The project, which opened in July 2011, features a wood deck built with salvaged timber from the tsunami.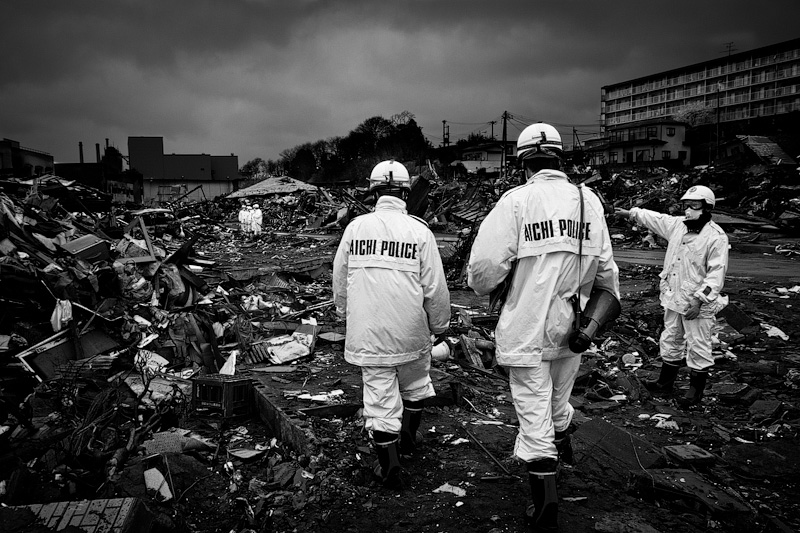 Creating a sense of community is a theme throughout Architecture for Humanity's rebuilding efforts. Thanks to funds from Nike Japan and land donated by a local farmer, AfH broke ground in November on the Ooya Green Sports Park. Many schools were wiped away by the tsunami, eliminating many safe places for children to play. Ooya Green Sports Park will include a soccer field with seating constructed from the curved beams of a traditional Japanese house destroyed in the tsunami.
Of course, helping local businesses to get back on their feet is also essential to a successful rebuilding effort. Architecture for Humanity is helping owners to reconstruct a wetsuit workshop (e5star Wetsuits Workshop) on the Miyagi coast that will create jobs and is hoped to eventually attract surfers back to the area. The design of the workshop will reflect traditional Japanese craftsmanship, which is also evident in the custom wetsuits that they are known for creating.
The Future
The tsunami that hit in March 2011 was not the first to devastate the area. "People in general forget what had happened as the time goes by," points out Tabei. "New people move in, and victims move out or pass away. I hope people will not forget about what happened in March 2011 by communicating with future generations with technologies to record and pass it on." Thanks to Architecture for Humanity's efforts, we are all more likely to remember.
Visit the Architecture for Humanity website for updates on the progress of these projects and to donate towards their rebuilding efforts.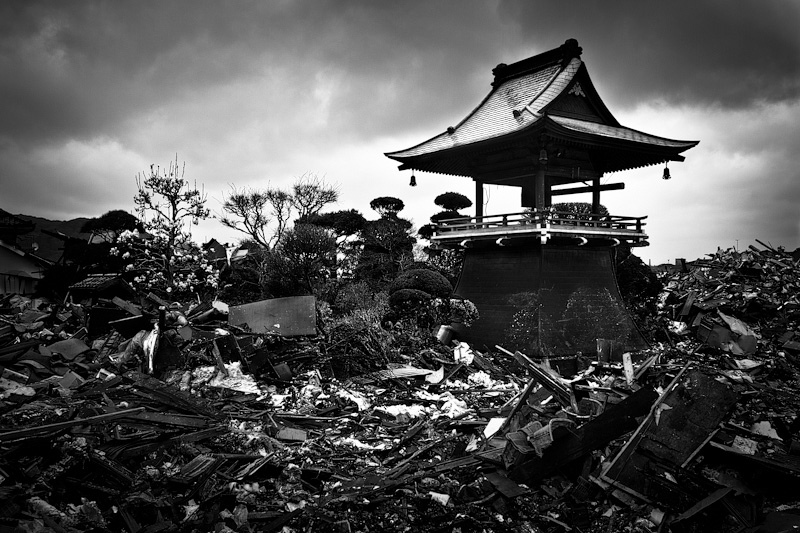 Murrye is a freelance writer based in New York City. She holds a Bachelor's degree in Architecture from the University of Arkansas and is a LEED-accredited professional. Her work has been published in Architectural Record, Eco-Structure, and Architectural Lighting, among others. She also serves as a contributing editor for the American Institute of Architects' New York Chapter publication, eOculus.
Website: www.murrye.com
Latest from Murrye Bernard