For more than ten years now the United States Green Building Council (USGBC) has been transforming the way we build through its Leadership in Energy and Environmental Design (LEED) rating system. This transformation has been driven by local, state, and federal government, as well as institutions. However, the past two years have seen an increasing number of private LEED projects; this trend has sparked interest in the return on investment (ROI) of LEED certification.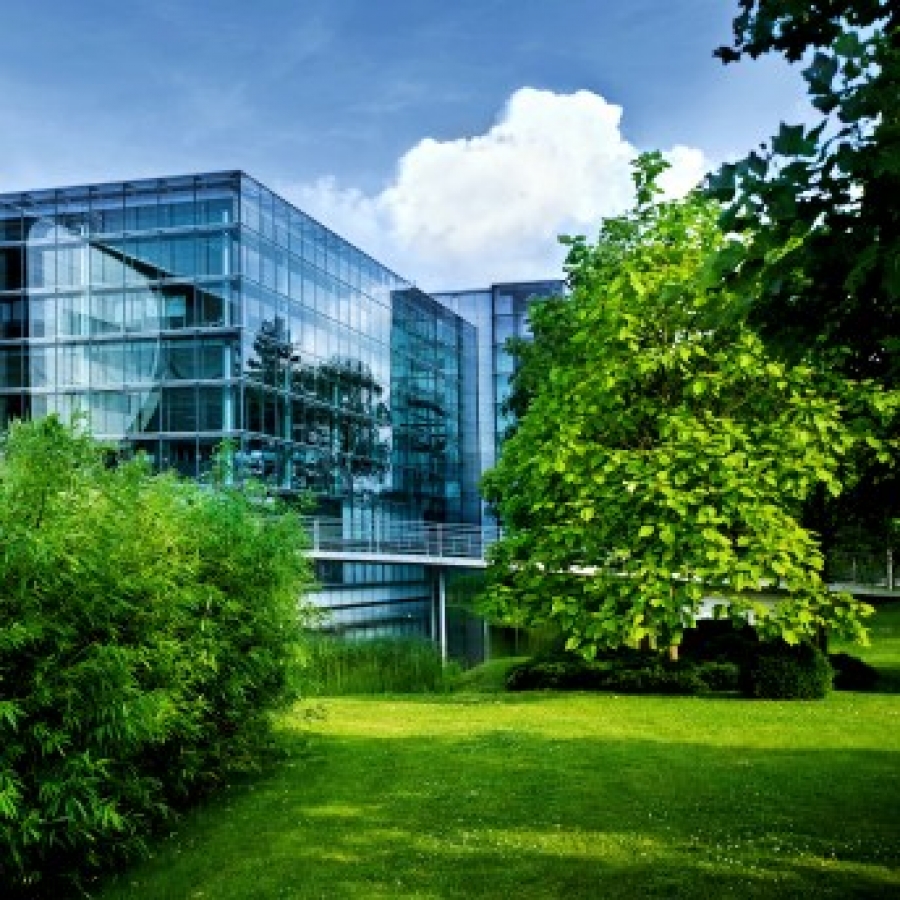 Investors are no longer content with traditional building practices and normal returns. They have been driven by their tenants in many cases to provide space that reflects a deepening commitment to a sustainable lifestyle. They have also been driven by an economy that has been unforgiving of inefficient buildings and their owners. LEED for existing buildings has given those owners a chance to decrease their operating costs and increase their building value. LEED for new construction has provided many developers the opportunity to create a product with a longer lifecycle and higher rents. LEED for homes is now providing builders the chance to capitalize on green building economics, while LEED for retail and LEED for healthcare aim to produce a competitive advantage in their respective up and coming LEED sectors.
LEED certification has been documented to bring many tangible economic benefits to a building or project. These economic benefits have been mostly studied in office buildings due to this sector's dominance in green private development. According to McGraw-Hill Construction's 2009 Green Outlook: Trends Driving Change, tangible economic benefits to green (LEED and Energy Star) buildings include:
Decreased operating costs of 13.6%
Increased building values of 10.9%
Improvement in ROI of 9.9%
Increased occupancy of 6.4%
Rises in rent of 6.2%
In addition to McGraw-Hill, the CoStar Group did a study that showed even more positive results when focusing strictly on LEED. The real estate information giant documented the national rent premium of LEED buildings at up to 30%, while the national sales premium was up to 60%. The best part is that the CoStar Group documents construction premiums at between only 0% and 6% for LEED buildings. These numbers result greatly from the increased lifecycle of these buildings and make a very strong business case for going green.
Increasing awareness of green building economics has forced building owners and developers to demand and expect more from their assets. McGraw-Hill Construction's 2009 Green Outlook gathered information detailing these expectations:
32% of owners expect decreases in operating costs to be more than 15%
18% of owners expect increases in building values to be over 15%
13% think that increased ROI will be over 15%
38% think occupancy will increase by more than 5%
31% think rents will rise by more than 5%
Investor expectations are a great sign for the future of LEED buildings in the private sector. As awareness grows, the tangible economic benefits of building a LEED-certified building will be seen by all. Whether operating costs decrease or rent increases, the bottom line is effected in a manner that increases ROI. That ROI will drive investors and developers toward LEED buildings -- and a total transformation of the real estate and construction industries.

Michael Tolson is an entrepreneur focusing on "green" real estate development in Toledo, OH and surrounding areas. He currently owns Tolson Construction, and The Tolson Development Company. In an attempt to further drive businesses, Michael has completed an Executive MBA and a Graduate Specialization in finance from the University of Toledo. His companies focus on commercial and residential buildings using the United States Green Building Council's LEED rating system. With this in mind, Michael has earned his LEED Accredited Professional designation.
Latest from Michael Tolson MBA, LEED AP