Understanding LEED Rating Systems
When describing the changes made to Leadership in Energy and Environmental Design (LEED) for 2009, the U.S. Green Building Council (USGBC) uses the word "harmonization." According to Marie Coleman, a Communication Associate with the USGBC, this refers to the fact that all LEED commercial rating systems are now aligned on a 100 point scale.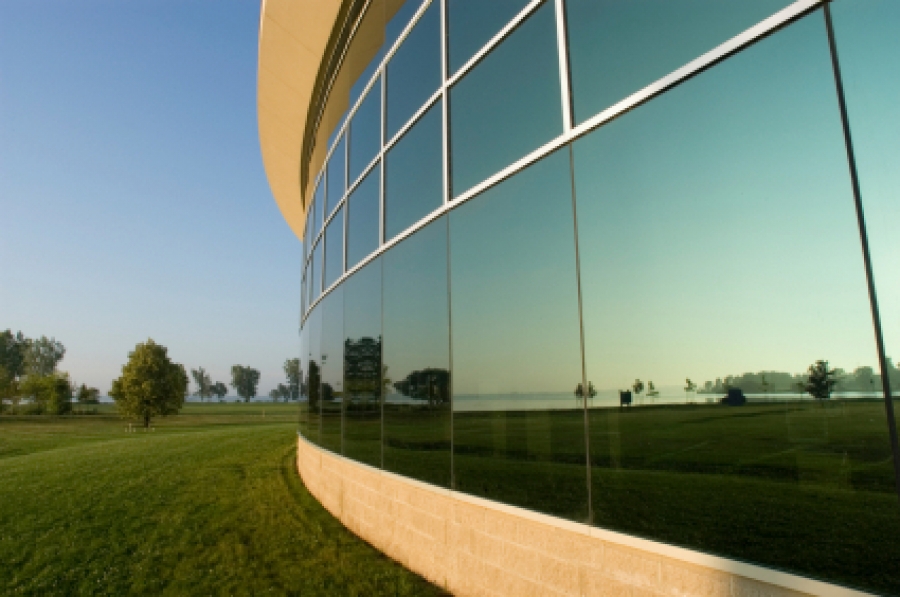 Notable Changes to LEED Rating Systems
In order to maintain a degree of continuity between LEED 2.2 and LEED 2009, the credits themselves were kept more or less intact; this means that line items on the new LEED checklist will look familiar. However, nearly every category has seen an increase in the total point value possible. For example, the Energy and Atmosphere category, which used to be worth a maximum of 17 points, is now worth a maximum of 35, with most of the new points offered for optimizing energy performance. The Sustainable Sites category also experienced a big jump, going from a maximum of 14 possible points in LEED 2.2 to a possible 26 points under the new version, with most of the additional points rewarding alternative transportation. These incremental point increases raise the total number of possible points to 100, up from the previous version's 69. The 100 point scale should also make it easier to remember the dividing lines between Platinum, Gold, Silver, and basic LEED certification.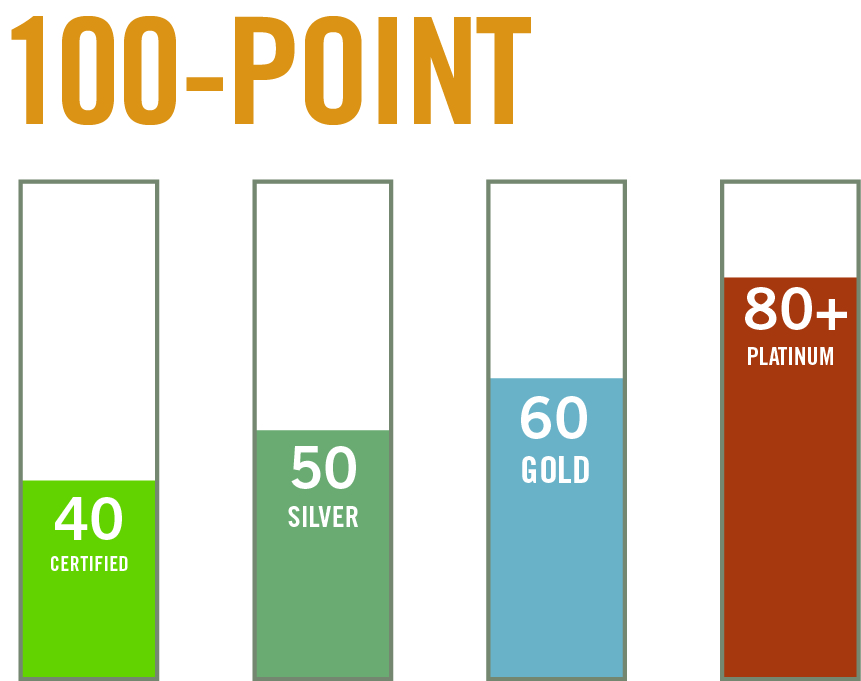 It is worth noting that the already familiar Innovation points are not included in the new 100-base-point list; they can offer up to 6 additional points. There is also a new category, known as Regional Priority, which can earn a project "bonus" points toward certification. The Regional Priority category is an important addition to LEED, because drawing upon the knowledge of the USGBC's existing regional councils, chapters, and affiliates, several region-specific priorities were identified and addressed. For example, the American Southwest will be rewarded for implementing water conservation strategies.
Emphasizing Sustainability
To come up with the new point structure and to weight it to emphasize the sustainability issues that matter the most, experts in the building and environmental sciences evaluated each existing LEED point against a list of 13 environmental impact categories, then reached a consensus on which credits would ultimately have the greatest ability to make a difference. The impact categories used were derived from TRACI, which stands for Tool for the Reduction and Assessment of Chemical and other environmental Impacts, developed by the U.S. Environmental Protection Agency (EPA). A summation of TRACI categories is as follows, taken from the USGBC document "LEED 2009 Weightings Overview."
Greenhouse Gas Emissions


Operational greenhouse gas emissions (CO

2e/year).

Fossil Fuel Depletion

Consumption of non-renewable fossil fuels.

Water Use

Consumption of water throughout the life-cycle of a building.

Land Use
Consumption of land throughout the life-cycle of a building.
Acidification
Generation of "acid rain" emissions associated with acidification throughout the life-cycle of a building.

Eutrophication

Generation of nutrient pollution throughout the life-cycle of a building; generation of nutrient pollution at the site.
Ozone Depletion
Generation of ozone-depleting emissions throughout the life-cycle of a building.
Smog Formation
Generation of

ecotoxic

pollutants throughout the life-cycle of a building.


Ecotoxicity

Generation of

ecotoxic

pollutants throughout the life-cycle of a building; generation of

ecotoxic

pollutants at the site.
Particulates
Generation of particulate emissions throughout the life-cycle of a building.
Human Health - Cancer
Generation of cancer-causing compounds throughout the life-cycle of a building.
Human Health - Non-cancer
Generation of non-cancer-causing compounds throughout the life-cycle of a building.

Indoor Environmental Quality

Impacts on building occupants and the indoor environment.
LEED Commercial Rating Systems
LEED credits and prerequisites are now the same for all commercial rating systems, which currently consist of:
LEED for New Construction and Major Renovations
LEED for Core and Shell
LEED for Commercial Interiors
LEED for Schools, and
LEED for Existing Buildings, which covers structures during their operative lifetimes.
Additional LEED Rating Systems
LEED for

Healthcare

, which is under development
LEED for Retail, which is in pilot
LEED for Homes, which was not changed as part of LEED 2009, and
LEED for Neighborhood Development, which is still in its pilot phase and also not changed as part of LEED 2009.
The new point scale should make LEED more intuitive to use and more effective in targeting urgent climate issues. It should also provide a framework into which existing pilot programs and building industry innovations can easily integrate. To learn more about LEED and how to obtain LEED project certification and professional credentials read State of LEED and LEED Third Party Verification: Project Certification and Professional Credentials.

Kristin graduated from The Ohio State University in 1988 with a B.S. in architecture and a minor in English literature. Afterward, she moved to Seattle, Washington, and began to work as a freelance design journalist, having regular assignments with Seattle's Daily Journal of Commerce.
After returning to Ohio in 1995, her freelance activities expanded to include writing for trade publications and websites, as well as other forms of electronic media. In 2011, Kristin became the managing editor for Buildipedia.com.
Kristin has been a features writer for Buildipedia.com since January 2010. Some of her articles include:
Latest from Kristin Dispenza