Computerized Maintenance Management Systems (CMMS)
Computerized maintenance management systems (CMMS) offer many advantages to a broad group of facilities stakeholders at commercial, industrial, medical, and educational institutions throughout the United States.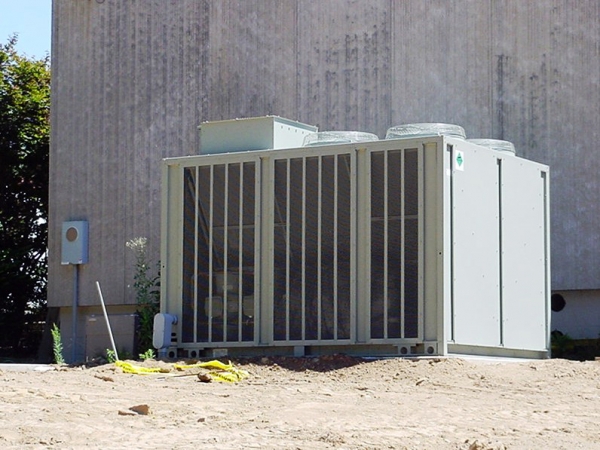 Facilities managers can gain a greater awareness of the costs and manhours required to perform all aspects of their responsibilities.  Maintenance technicians can track the histories of equipment malfunctions over time and perform more effective trouble-shooting and routine maintenance.  The staff responsible for parts inventory and procurement can gain system-wide visibility to aid in timely acquisition, cost control, and storage.  Most important may be the fact that facility users can reliably post building maintenance work-tickets, which can be tracked and corrected within pre-established guidelines with greater transparency.
There are substantial staff overhead and start-up costs involved in preparing a facility for the implementation and full utilization of a CMMS.  However, the efficiencies gained through the use of a CMMS can more than offset any initial preparation costs.  A properly functioning system provides computer information storage and retrieval for an entire maintenance program, which lessens the direct costs required for handling manual data.  Additionally, maintenance data captured in a CMMS facilitates accurate and timely trend recognition and follow-on adjustments, whether for equipment performance or staff assignments.  Report preparation and record-keeping are two examples of administrative functions that can be streamlined by a CMMS.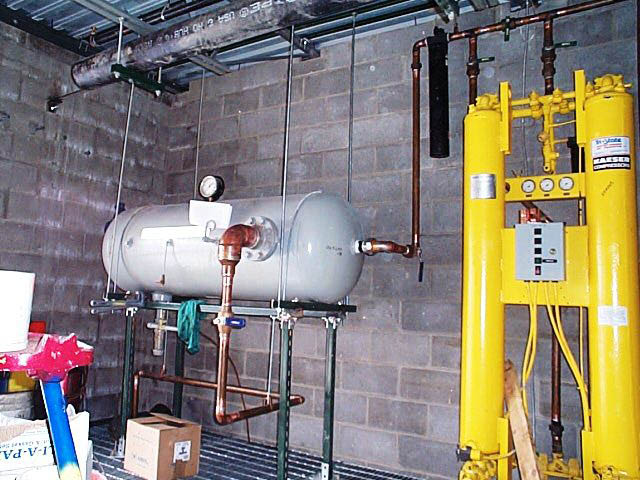 There are dozens of different vendors available in the CMMS marketplace that offer technical advice, computer support, and software products which can be installed off-the-shelf or custom-made for specific facilities operations.  Many offer basic components that are viewed as "standard" features across most brand names.  These include parts inventory, equipment inventory, recurring maintenance scheduling, and work-ticket processing.  Additional modules available may provide central key inventory, vehicle management, bar-coding tools, and report generation, among many others.
When preparing for the implementation of a CMMS, the facilities management department must conduct a functional inventory of the equipment to be maintained, understand the maintenance tasks and schedules for each piece of equipment, and be aware of the repair and spare parts available for staff use.  All buildings, structures, and utility systems must be identified and coded with consistent nomenclature.  System components must be located and labeled in a logical fashion.  For example,
storm water utility manholes
throughout a facility might be coded as SW-MH-01, etc., in sequence from east to west.  Fire extinguishers located within a specific "Building 2" might be labeled per floor from left to right, i.e., B2-FL1-FE01, or whatever other consistent scheme is most logical and repeatable.  Daily, weekly, monthly, semi-annual, and annual tasks for all equipment and systems must be loaded into the CMMS database.  For example, all fire extinguishers must be bundled into a monthly task to check for a sufficient pressure charge.  An annual task might be loaded into the CMMS to clean out all storm sewer manholes of any accumulated debris.  In more advanced systems, equipment and inventory bins are bar-coded and maintenance personnel can assign parts and repair times directly to individual pieces of equipment.
Computerized maintenance management systems are a worthwhile addition to most facilities operations seeking to capture and improve their maintenance costs.  The data that can be retrieved and analyzed from a properly installed and operated CMMS offers efficiencies that would otherwise be lost.

Andrew Kimos completed the civil engineering programs at the U.S. Coast Guard Academy (B.S. 1987) and the University of Illinois (M.S. 1992) and is a registered Professional Engineer in the state of Wisconsin. He served as a design engineer, construction project manager, facilities engineer, and executive leader in the Coast Guard for over 20 years. He worked as a regional airline pilot in the western U.S. before joining the Buildipedia.com team as Operations Channel Producer.
Website: buildipedia.com/channels/operations
Latest from Andrew Kimos