Maintaining the Falkirk Wheel
The Falkirk Wheel, constructed in Falkirk, Scotland in 2002, was developed to connect the Forth and Clyde Canal and the Union Canal so travelers could easily navigate through central Scotland. After consideration was given to several designs including a see-saw-like structure and a rolling eggs structure, a rotating boat design was chosen. British Waterways, Morrison-Bachy-Soletanche, and specialists from Butterley Engineering, RMJM Architects, and Ove Arup Consultants engineered a one-of-a-kind rotating boat lift to connect the two canals.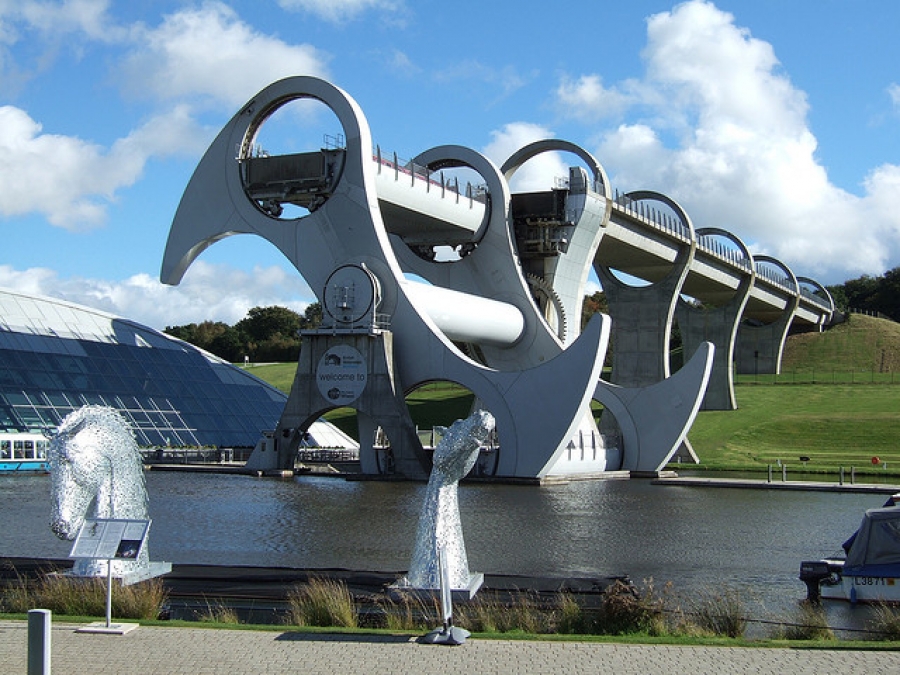 The 1,200 tons of steel used to construct the Falkirk Wheel were first assembled in Butterley Engineering's Steelworks in Derbyshire, Scotland, then dismantled and shipped to Falkirk where the wheel was reassembled. The wheel operates on the system of displacement, and very little energy is needed to turn it -- 1.5 kw. Boats entering the upper opening of the wheel, or gondola, are lowered with the surrounding water. The weight causes the gondola on the lower level, which is of equal weight to the gondola, boat, and water on the upper level, to rise up, essentially trading positions.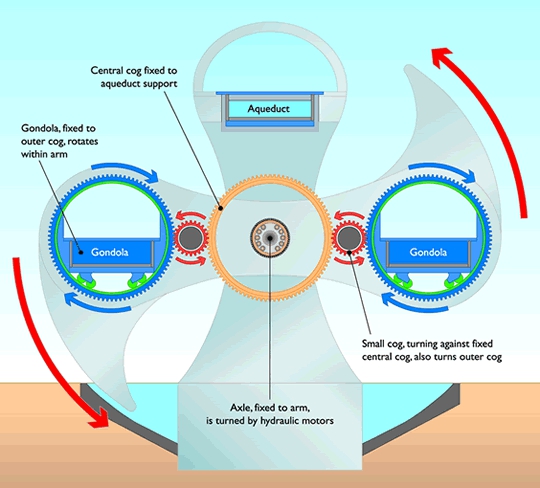 When each gondola is filled with water and a boat it weighs 600 tons, which subjects the structure to an immense amount of pressure, especially as it turns. To keep the structure running smoothly, a team of on-site engineers carry out regular maintenance checks in addition to morning and evening checks, according to Falkirk Wheel representative Eleanor Muir. Daily inspection ensures safety for boat passengers, and monthly routine maintenance, such as wheel lubrication, keeps the wheel running smoothly.
"There is a planned preventative maintenance (PPM) program for electrical, mechanical, and hydraulic equipment on the site," said British Waterways Scotland Manager Phil Martin. "The wheel operating and control equipment incorporates continuous monitoring and self-diagnostic systems that enable operators and maintenance staff to quickly identify changes and faults and take corrective action."
The wheel is closed down for approximately three weeks each year for essential maintenance routines on major components, such as pumps and valves, according to Martin. During shutdown, engineers are able to thoroughly examine the wheel and inspect the structure and make any necessary improvements.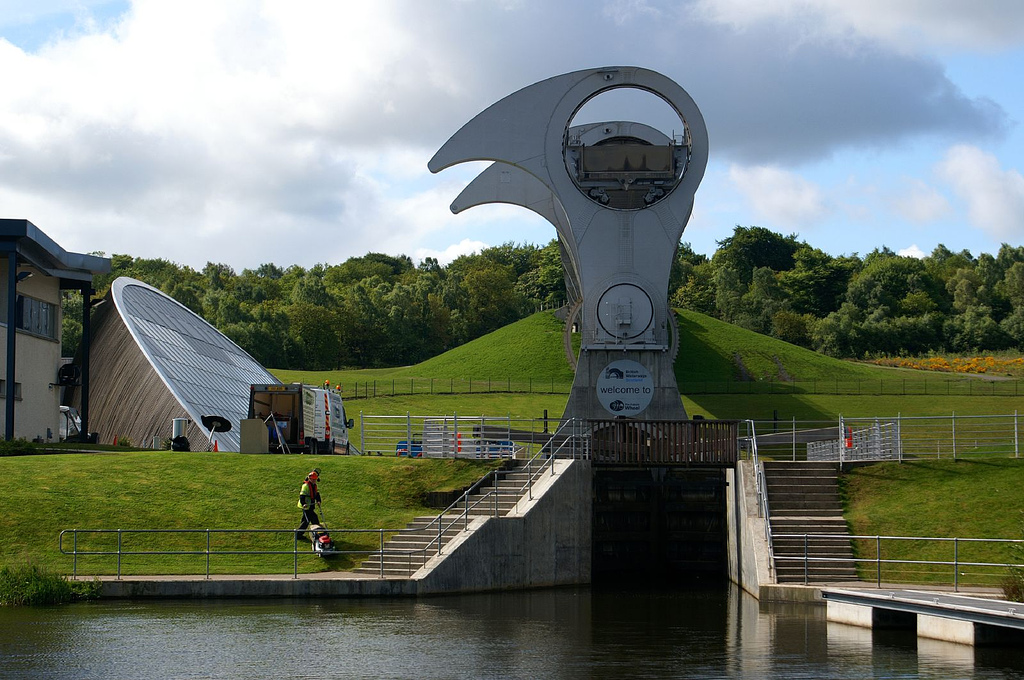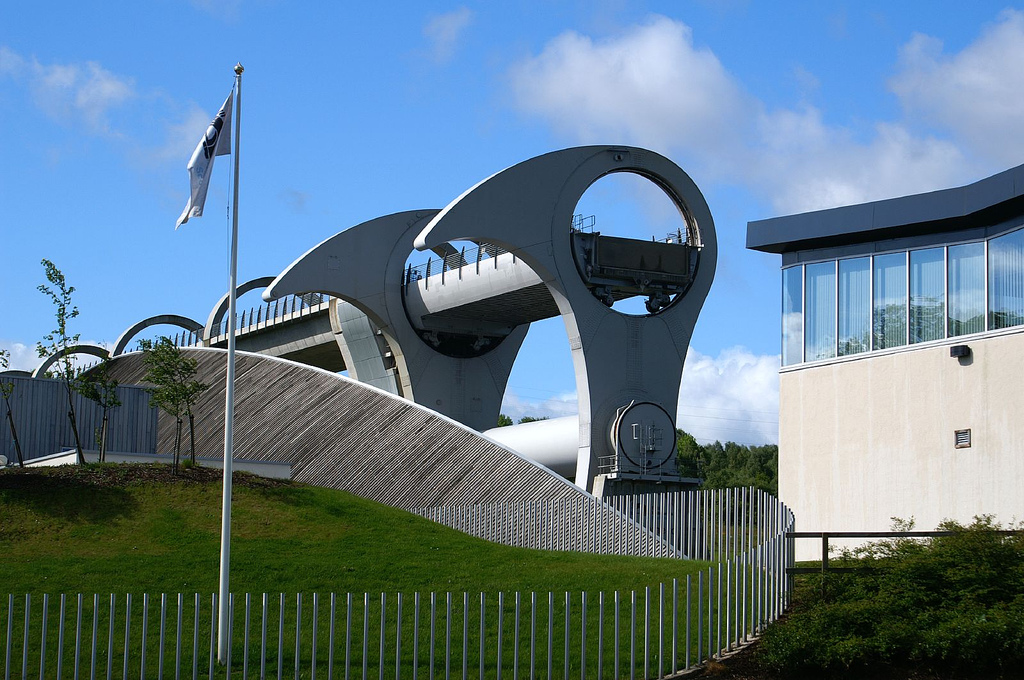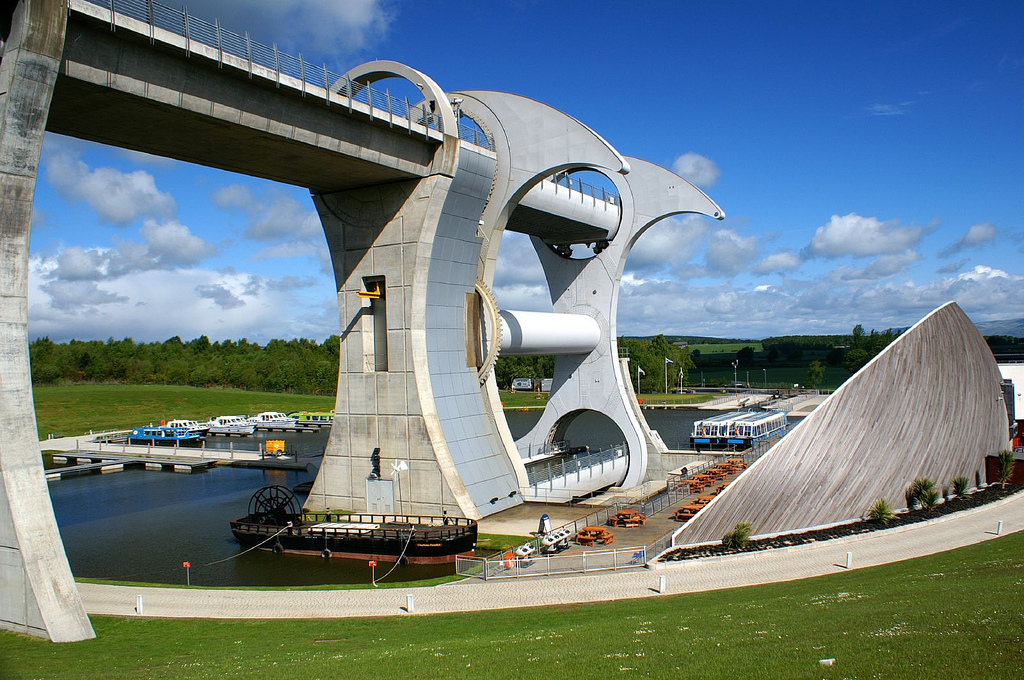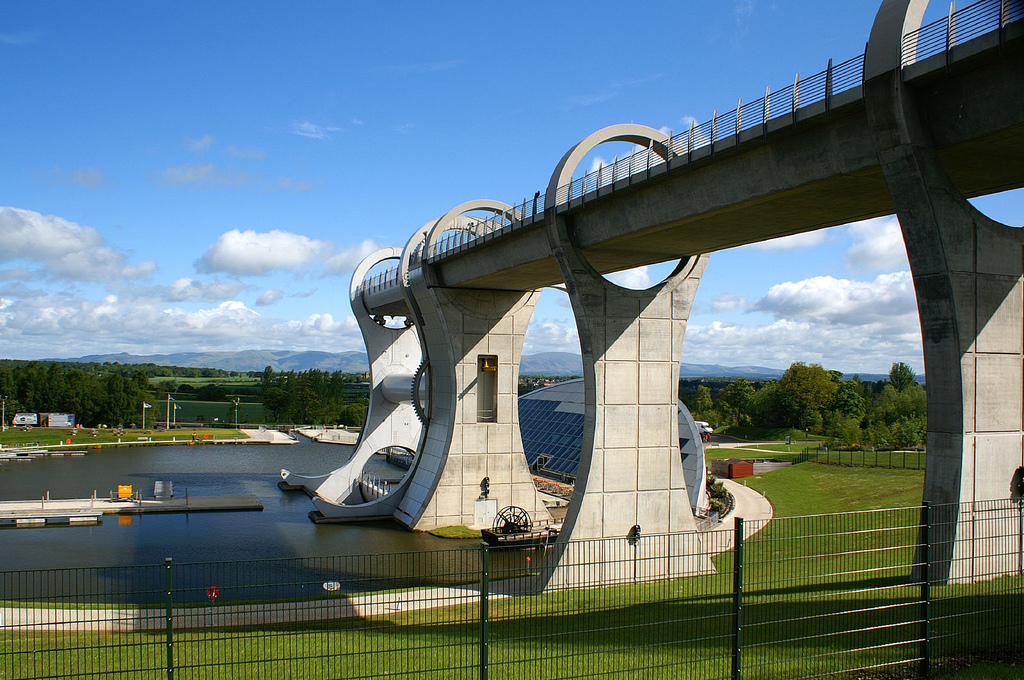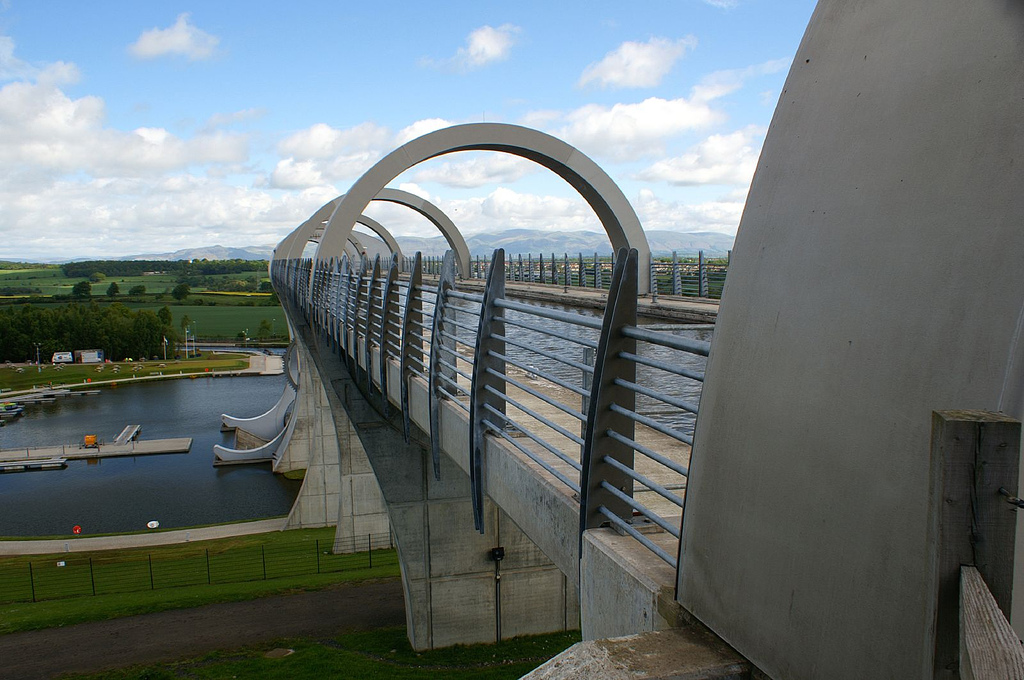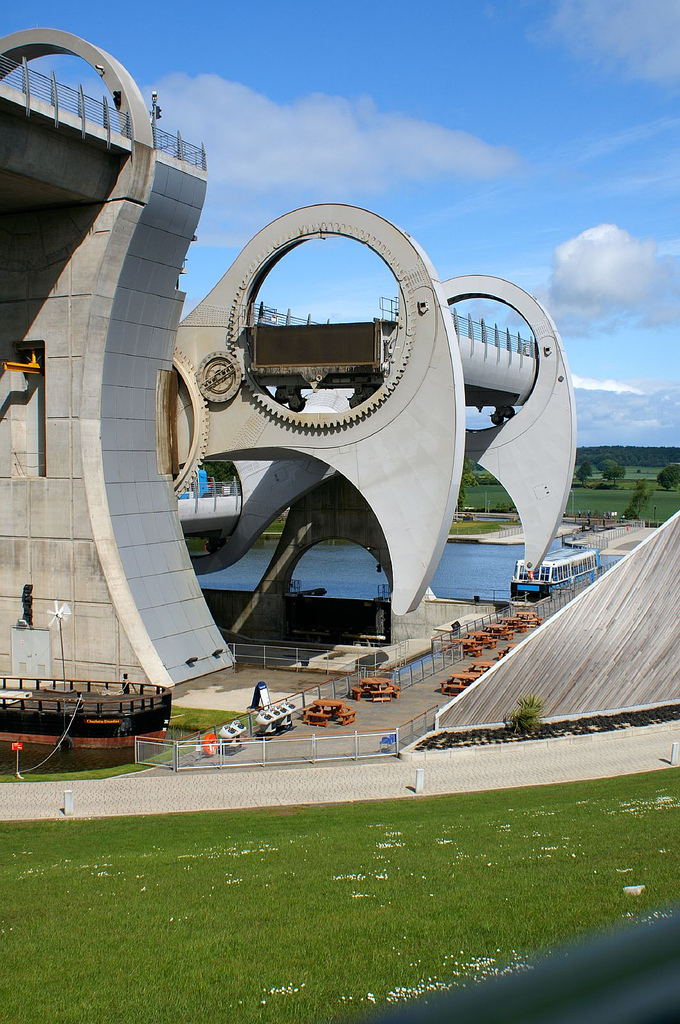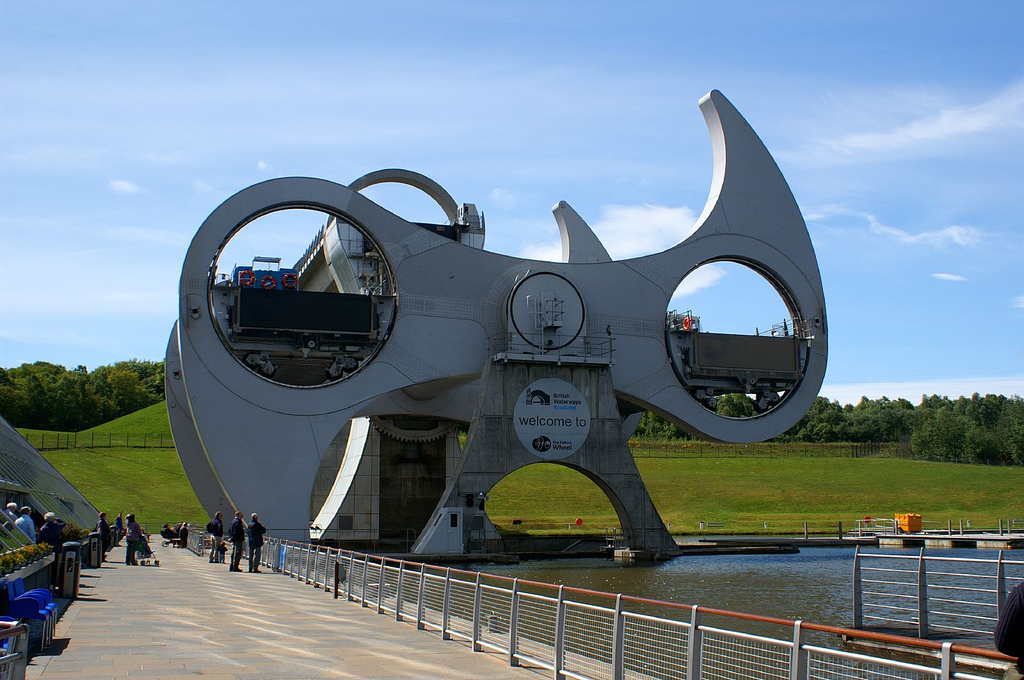 Falkirk Wheel
alt=""
Youtube video showing how the Falkirk Wheel works.

J. Mariah Brown is a technical research writer and the owner of Writings by Design, a comprehensive business writing service company that specializes in business development, promotion, and client outreach. She has worked in a variety of technical and non-technical industries including, but not limited to, Government, Non-Profit, Engineering, Translation and Interpretation, Christian and Women's Publications, and Fashion and Beauty. She is a graduate of the prestigious E.W. Scripps School of Journalism at Ohio University and is currently pursuing a master's degree from Gonzaga University in Communication and Organizational Leadership.
Latest from J. Mariah Brown