Reduce Costs with Annual Stormwater Inspections
Written by Theodore Scott PE, CPESC, LEED AP
In most cases, property owners are required by regulation to maintain pond embankments and outfall works as related to structural integrity and dam safety. Proper maintenance also lessens the liability of pond and lake ownership by reducing the likelihood of failures that can impact downstream property. Owners or property managers may believe that proper maintenance is occurring only to later learn that they need expensive repairs. This situation illustrates that many contractors providing routine maintenance, such as landscapers, are not trained to properly identify issues that can be problematic or lead to increased cost of ownership.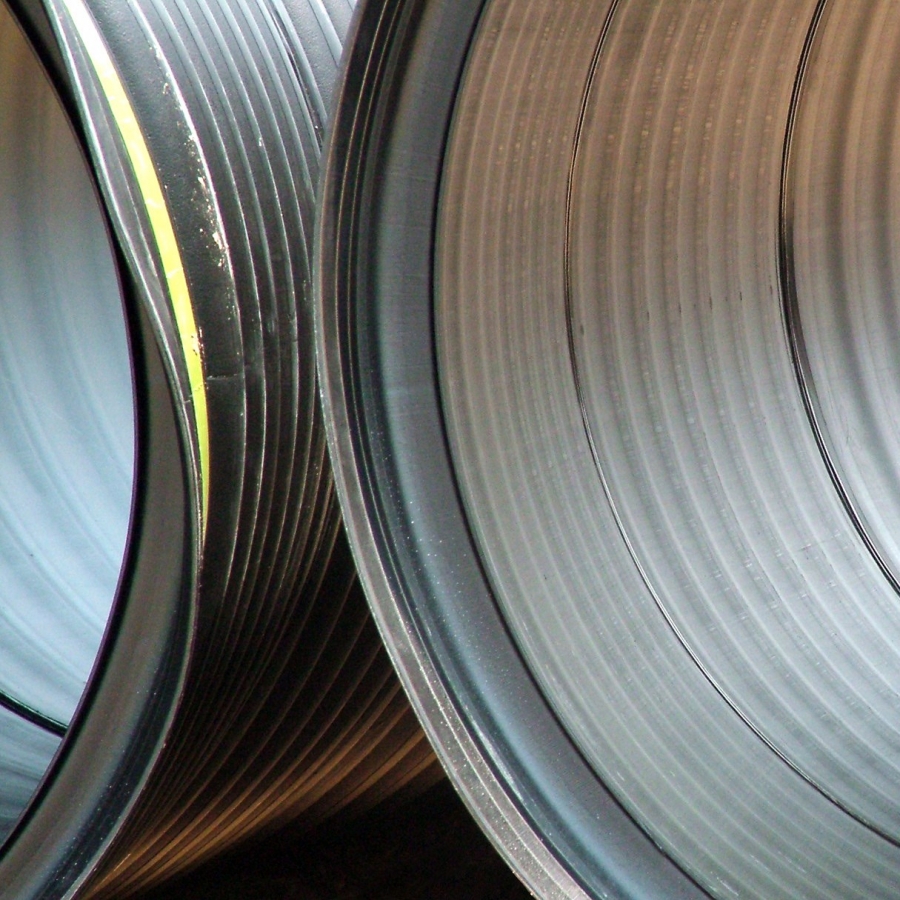 Annual inspections are an economical way to ensure proper maintenance is being performed, identify current and potential problems, document the condition of a pond, and plan ahead for anticipated expenses. Qualified inspectors often identify changes to routine maintenance that may be simple for the contractor to make, but can save money in the long run. Inspectors also identify repairs that may be needed. Knowing that repairs are - or will be - needed is the only reliable way to establish and follow a budget.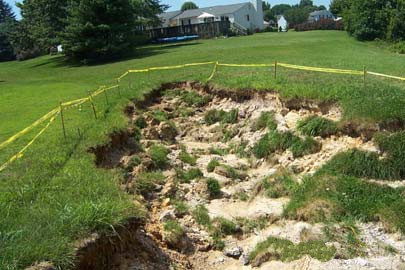 In many jurisdictions, County personnel perform inspections of stormwater facilities. These inspections are regulatory and are not performed on behalf of the owner. Accordingly, municipal inspections do little to make owners aware of future expenses or actions that may reduce long-term costs. If a municipal inspector discovers any needed repairs, a 30-day timeframe is commonly given for action. Thirty days leaves little time to search for qualified vendors, secure bids, and schedule and complete the repairs. This also does not factor in any weather delays or the time necessary to secure funding from elsewhere in the budget for the unexpected repairs. Annual inspections by private qualified inspectors – who act as Owner Representatives - can avoid reactive "damage control" from municipal inspections and allow the owner to plan ahead for repairs.
The cost of pond ownership can be reduced or made more predicable in many ways with Annual Inspections. Common examples of what inspections can identify:
Mowed Areas: In many cases contractors do not mow all areas that required. Missing a few areas for years can lead to expensive clearing operations.
Mowing Intervals: Sometimes contractors mow ponds as often as front lawns. In some cases it is appropriate for aesthetics. But quarterly mowing is sufficient to meet most maintenance guidelines. Overly aggressive vegetation management can lead to problems maintaining reliable ground cover.
Dewatering: Unusually high water levels may mean a clogged outflow device. Low flows can easily clog, leading to high water levels with erosion, vegetation damage, silting, and reduced flow capacities.
Rill Erosion: Easily missed, erosion along the pond slopes can lead to topsoil loss which then causes difficulty with maintaining ground cover. Importantly, the resulting sediment ends up in the pond bottom, reducing pond depths, compromising water quality, and requiring earlier dredging.
Inflow Erosion: If repaired early, erosion at inflow channels or pipes can be a simple and inexpensive process. If left to continue, the damage may quickly worsen and costs escalate significantly. As in the case of rill erosion, the resulting sediment is then in your pond.
Trash/Debris/Sediment Removal: Ponds (especially stormwater ponds) collect this material by design. Identification and routine removal can help avoid water quality challenges and reduce the intervals for major dredging or cleanouts.
Outlet Works: The "riser and barrel" structure that hydraulically controls water release from the pond can be the most expensive item to repair or replace. It is important to make minor repairs to extend the lifespan of the structures. Simple actions such as making sure the outfall area drains well can significantly extend the life of these systems. Early identification of problems can result in more cost effective resolutions, such as pipe lining. Ignoring these structures can lead to very expensive repairs that are mandatory to keep your pond functional. Routine inspections can identify the need for major repairs in the future, giving you time to plan ahead.
Annual inspections provide information needed to properly manage ponds and lakes for long-term success. Owners and property managers are informed about what their contractors should – and should not – be doing, what proactive actions are needed, and what to plan for in the future. Ultimately, this information facilitates predictability while minimizing the cost of managing the aquatic resources.

---
Theodore (Ted) Scott, PE, CPESC, LEED AP is the founder and Managing Member of Stormwater Maintenance, LLC., headquartered in Hunt Valley, MD. Ted has been involved in the design, maintenance, and repair of water resources infrastructure for over 20 years. A strategic partner with Virginia Lake Management, Stormwater Maintenance provides inspection, maintenance, and repairs to the physical components of all types of stormwater and water resources infrastructure throughout the Mid-Atlantic region. Mr. Scott may be reached at tes@mdswm.com or 410.785.0875. www.SWMaintenance.com