Design Inspiration: Structures of Utility
Bay Area architect David Stark Wilson, founder of WA Design, published a collection of photographs that highlights the vernacular architecture of California's Central Valley and the foothills of the Sierra Nevada.
Structures of Utility, published by Heyday Books, breaks with the traditional coffee table photography book layout and instead feels more like an architectural monograph. David Stark Wilson supplements his black and white photographs with concise text that places his subjects within a historical context, layered with his personal memories and experiences.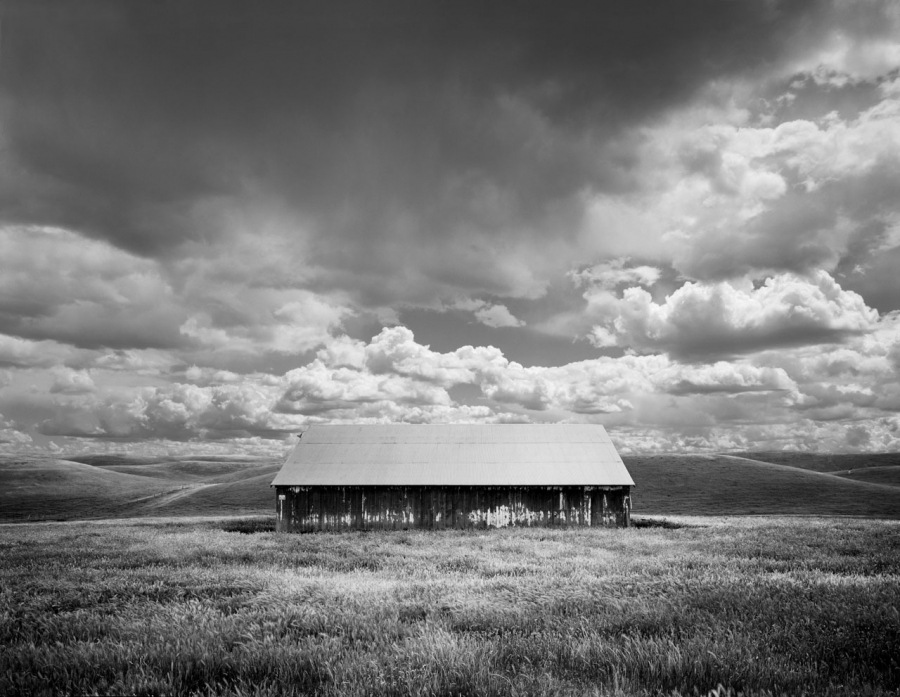 Architects draw influence for their work from a variety of sources: their own travels, photographs of iconic buildings, and even films. However, Bay Area architect Stark Wilson found inspiration close to home. Growing up, he spent a lot of time with his family traveling California's Central Valley and the foothills of the Sierra Nevada, a tradition he has continued with his own children. He found himself transfixed with the vernacular structures that dotted this predominately flat and scrubby yet fertile landscape.
These structures, including storage sheds and barns, grain elevators, tank houses, mine stamp mills, hop kilns, and wood burners, were once integral to the area's agricultural industry but have long since been abandoned in favor of consolidated modern facilities. Now suburban sprawl threatens their very existence. Stark Wilson, an avid photographer, decided to document their existence, which became the impetus for the book.
Stark Wilson chose to use a large-format camera to avoid the distortion of perspective that was inevitable with the 35-mm format. Setting up these shots proved a time-consuming process, but it forced him to really study each subject. He chose to use black and white film to explore contrasts in texture and light. Ultimately, the landscape became almost as important as the structures themselves in the photographs.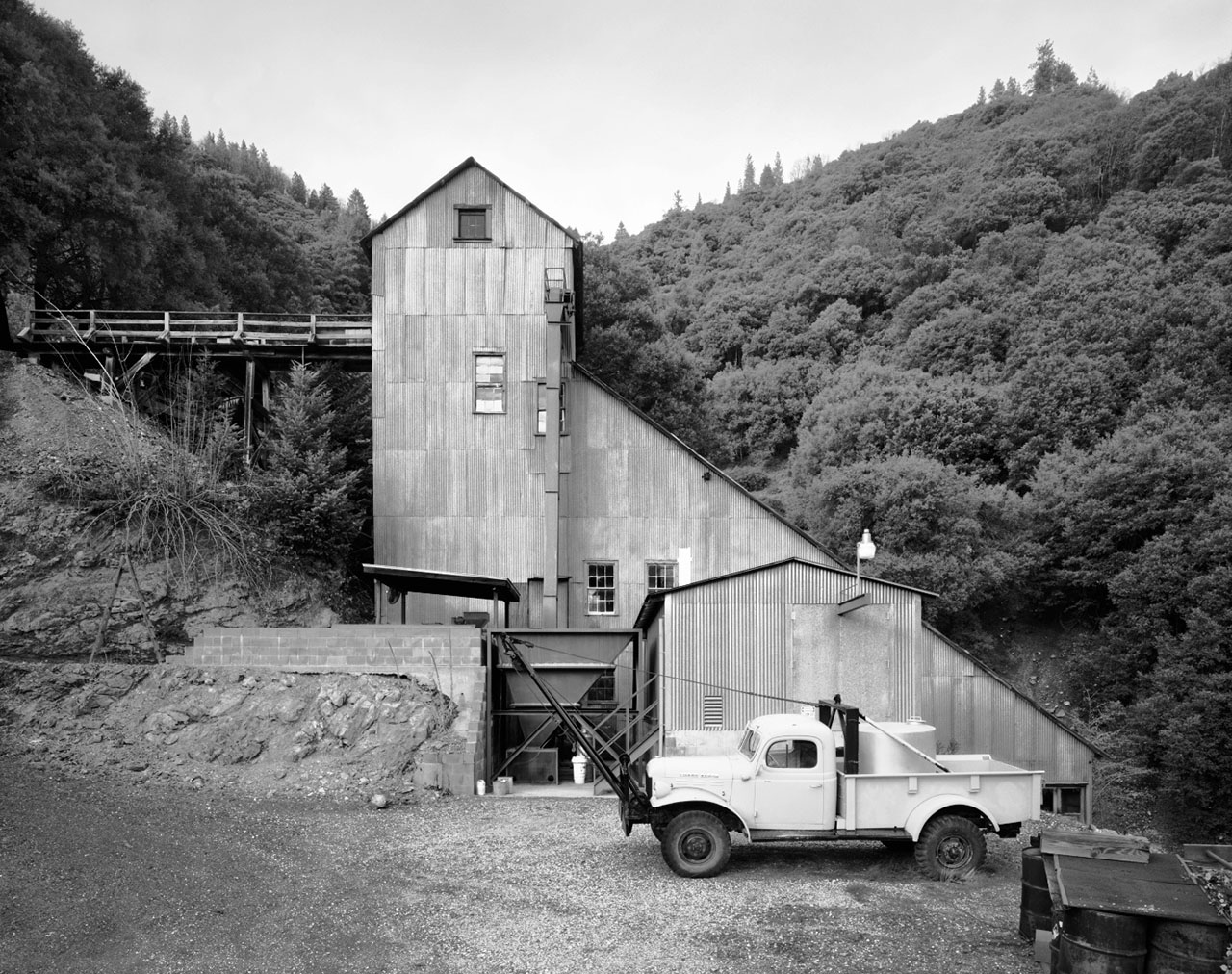 Oriental Mine stamp mill, near Alleghany, 2002
These buildings, designed only for function, are tools as surely as the wrench or screwdriver—forms uncluttered by fickle gesture.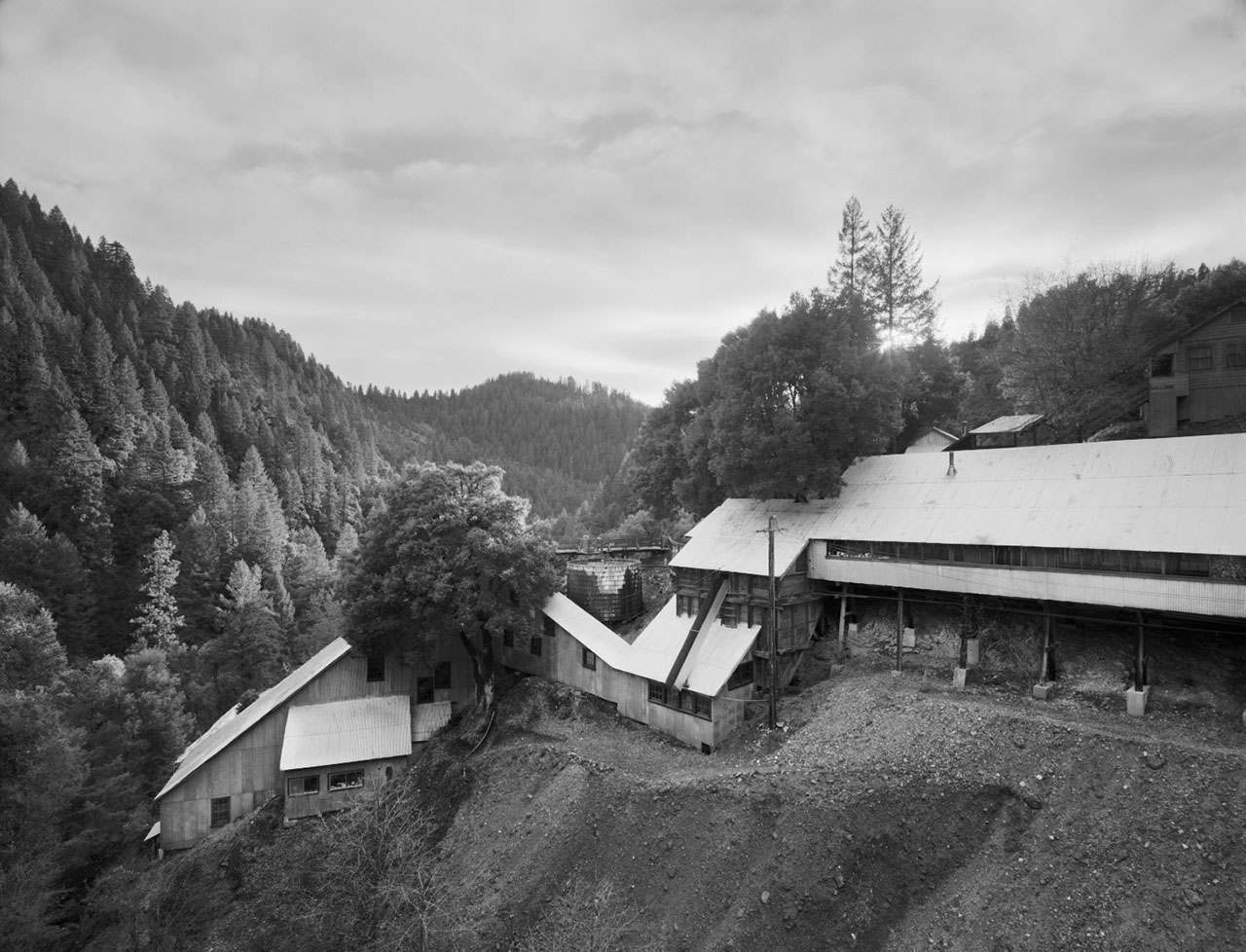 Oriental Mine complex, near Alleghany, 2002
When preparing for a lecture on his design work, Stark Wilson was struck by how these influences had permeated his own work: "Designing a building, I labored for the very qualities they embodied effortlessly—purity and lack of pretense."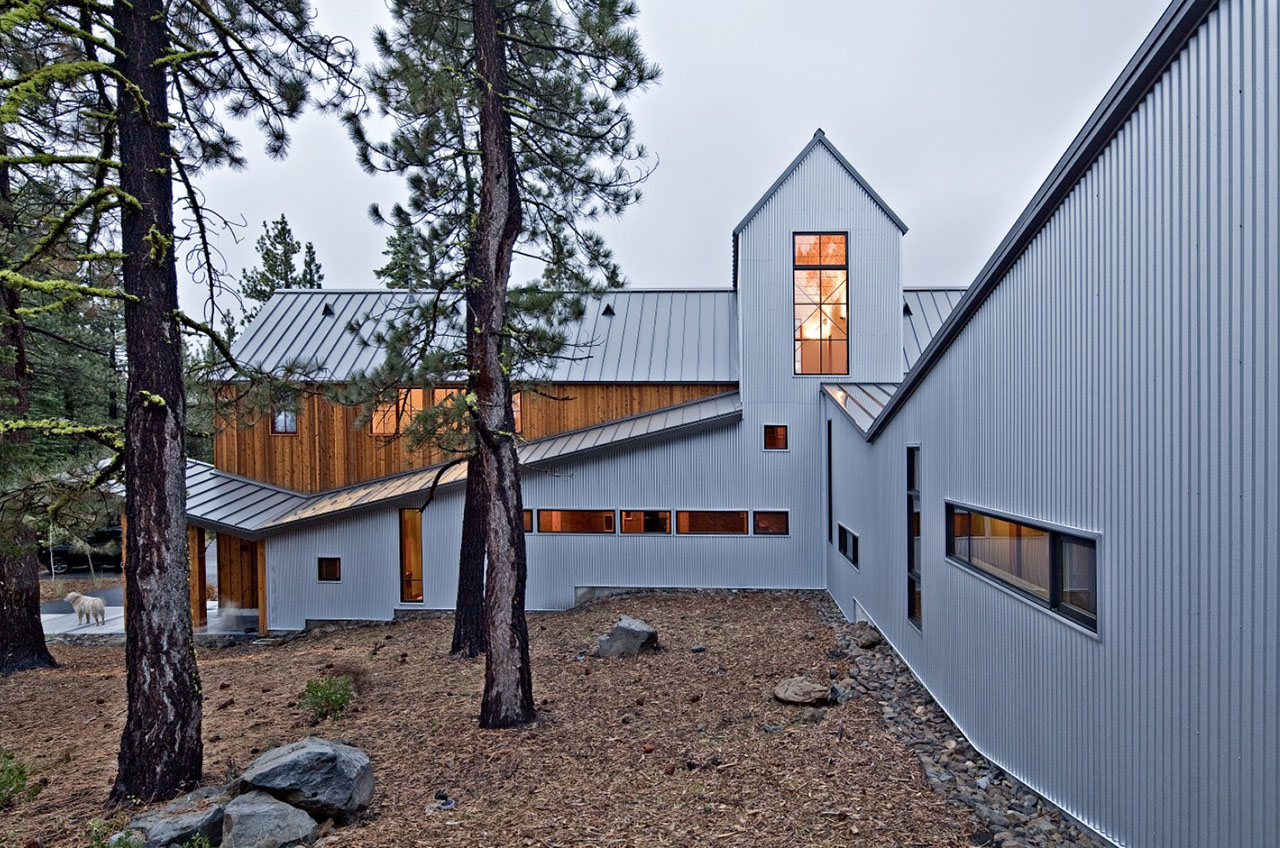 Tahoe Ridge House exterior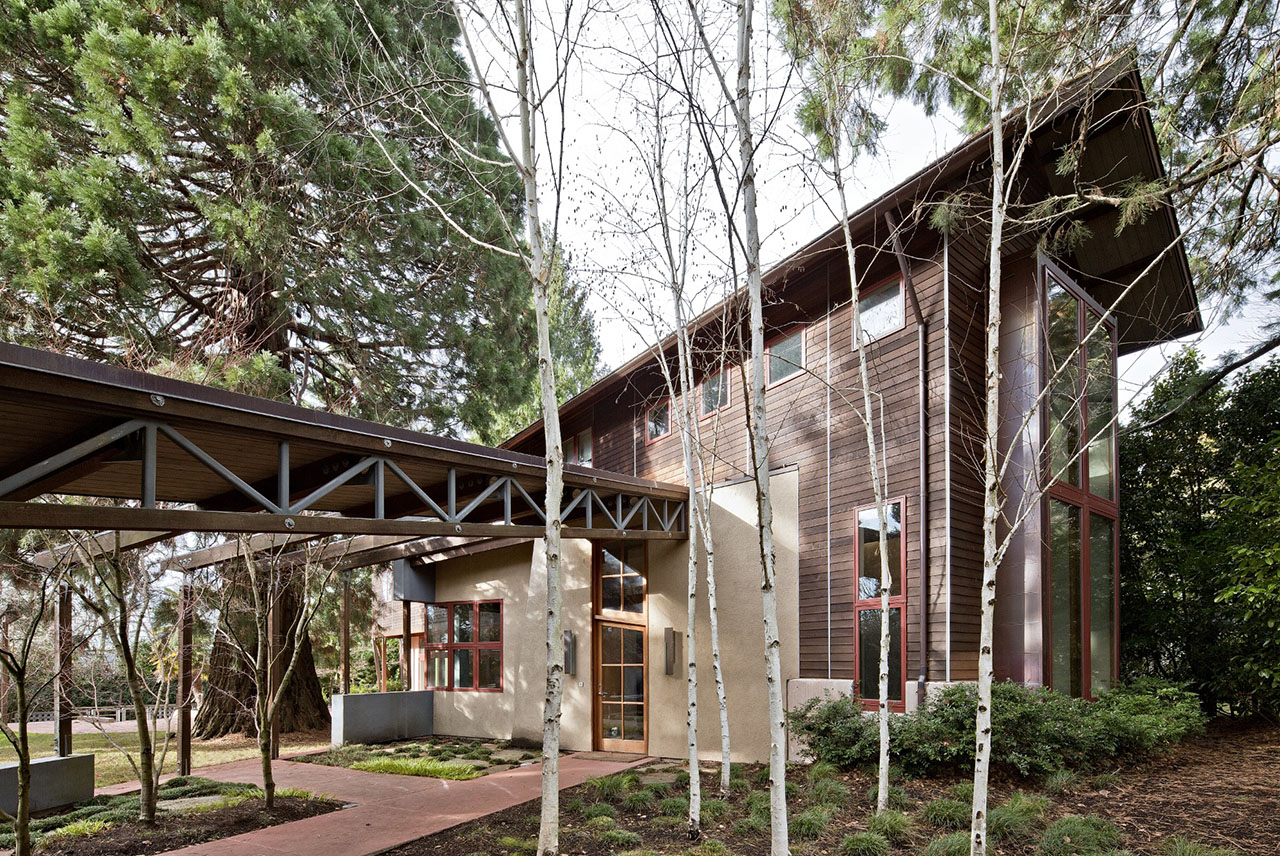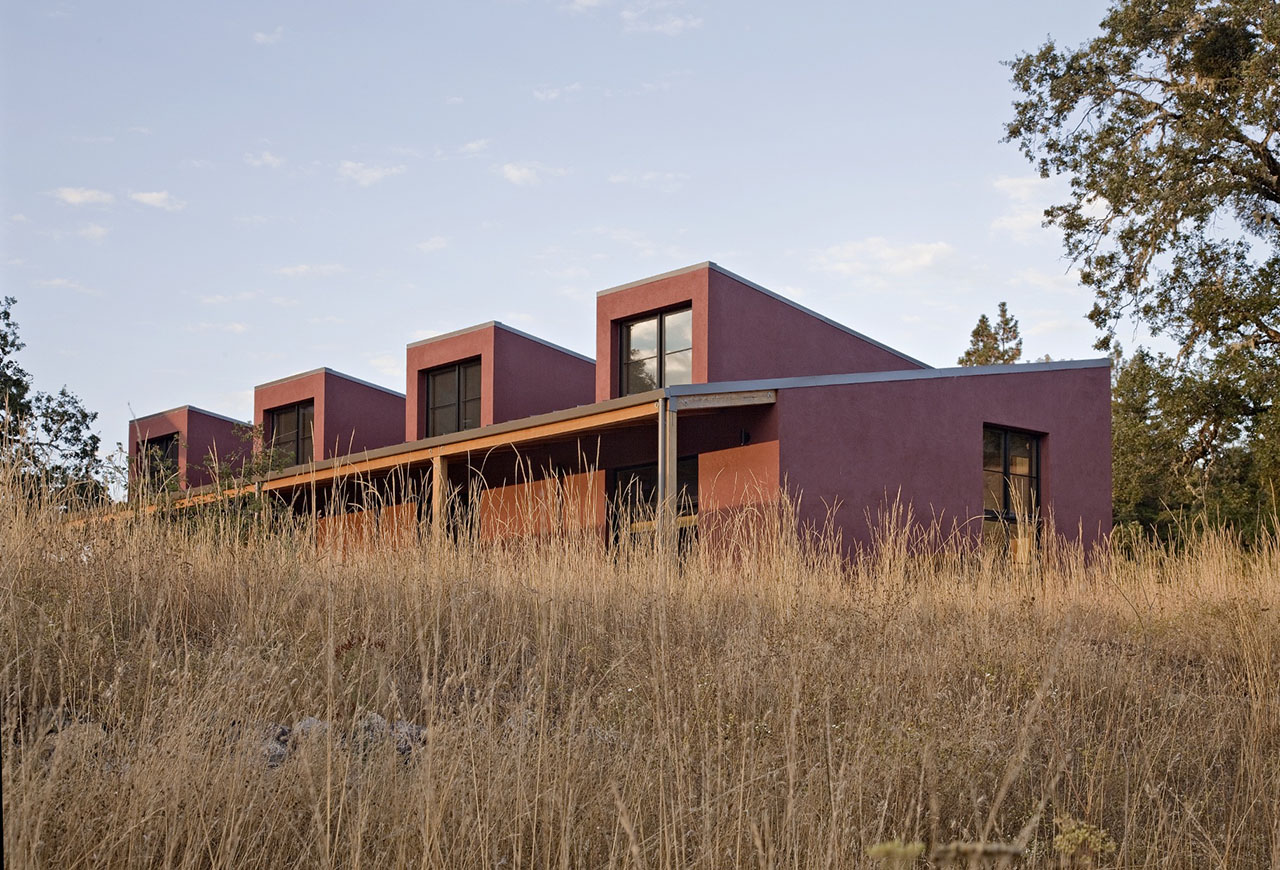 Portland Sequoia House - Covered entry walkway
An intimate acquaintance with these structures of the past can illuminate our search for meaning and distinction in the contemporary.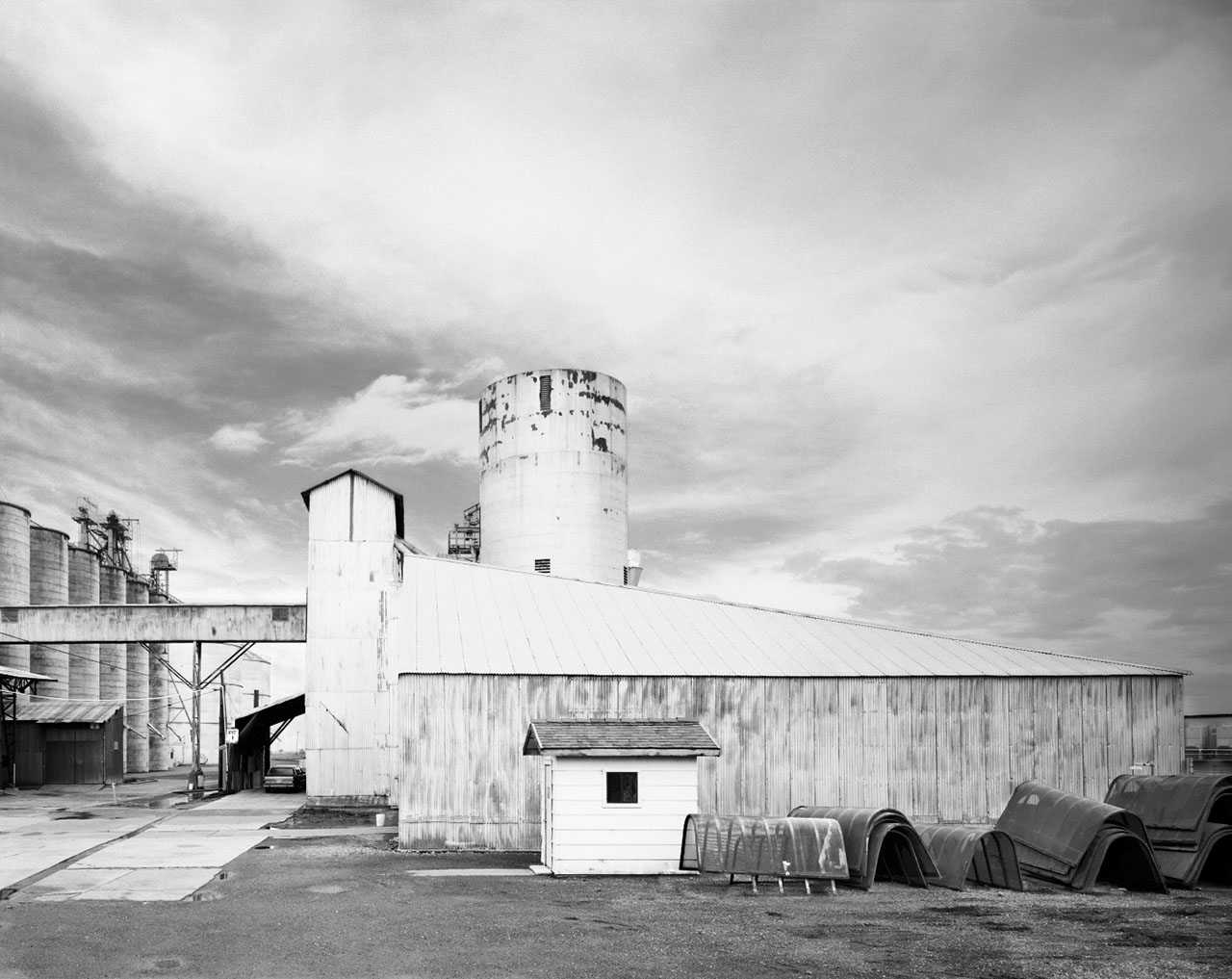 Grain elevator complex, Robbins, 2002
My fascination with utilitarian structures, I also realized, was linked in a fundamental way to my experiences in the outdoors; these grain elevators and stamp mills were the built equivalent of the minarets and spires of the High Sierra.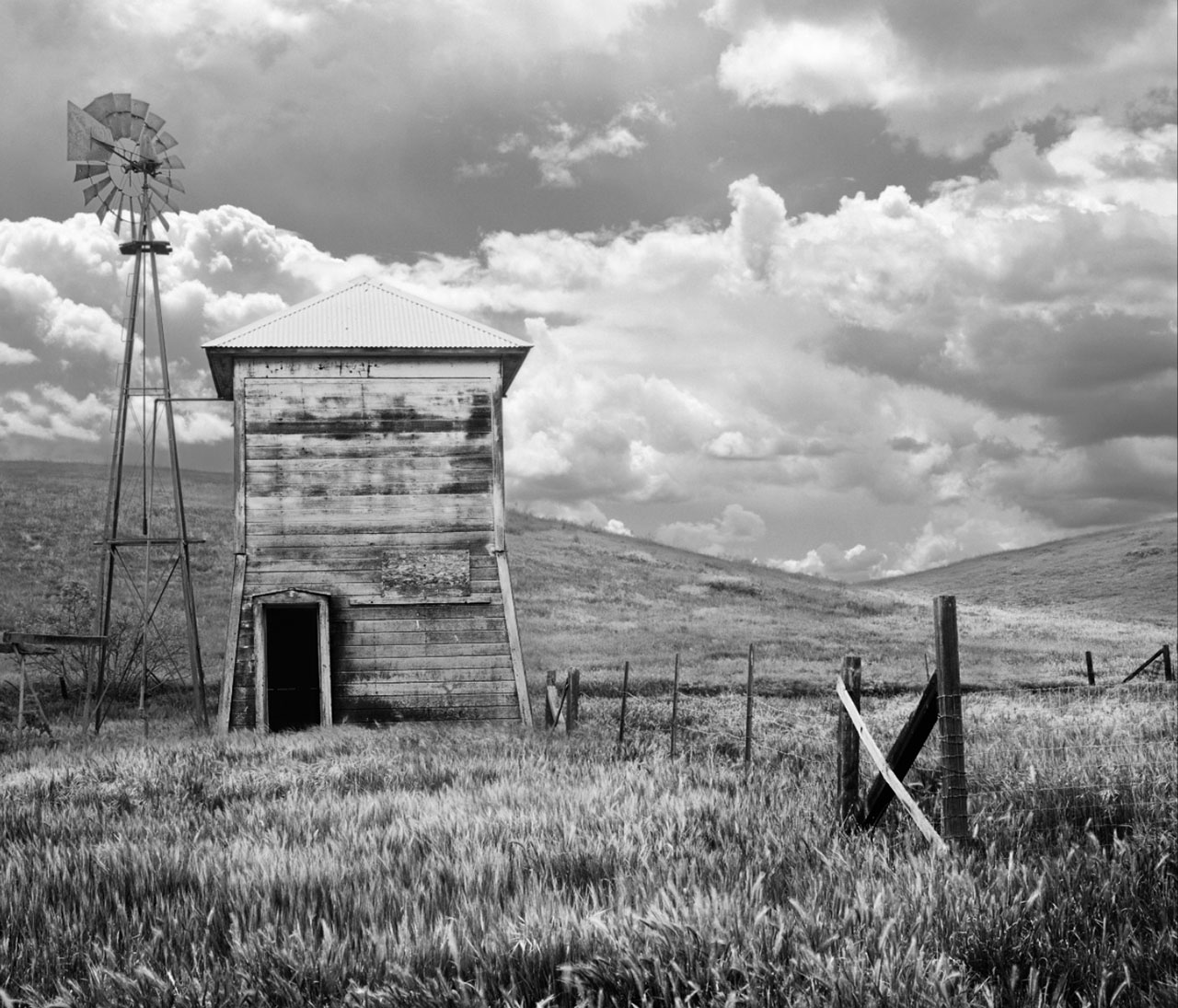 Tank house and windmill, Dunnigan hills, 2002
---
Wilson has published another photography book, titled Above All, highlighting Mount Whitney and California's other majestic mountain peaks. He recently published a monograph of his firm's work through Images Publishing titled Houses + Origins: The Work of WA Design.

Murrye is a freelance writer based in New York City. She holds a Bachelor's degree in Architecture from the University of Arkansas and is a LEED-accredited professional. Her work has been published in Architectural Record, Eco-Structure, and Architectural Lighting, among others. She also serves as a contributing editor for the American Institute of Architects' New York Chapter publication, eOculus.
Website: www.murrye.com
Latest from Murrye Bernard