Francis Cauffman designs U.S. HQ for French company Biotrial
French pharmacological company Biotrial taps Francis Cauffman to design its U.S. headquarters in New Jersey's University Heights Science Park, a collaboration among academic, public, and private entities to drive economic and community development in this Newark neighborhood.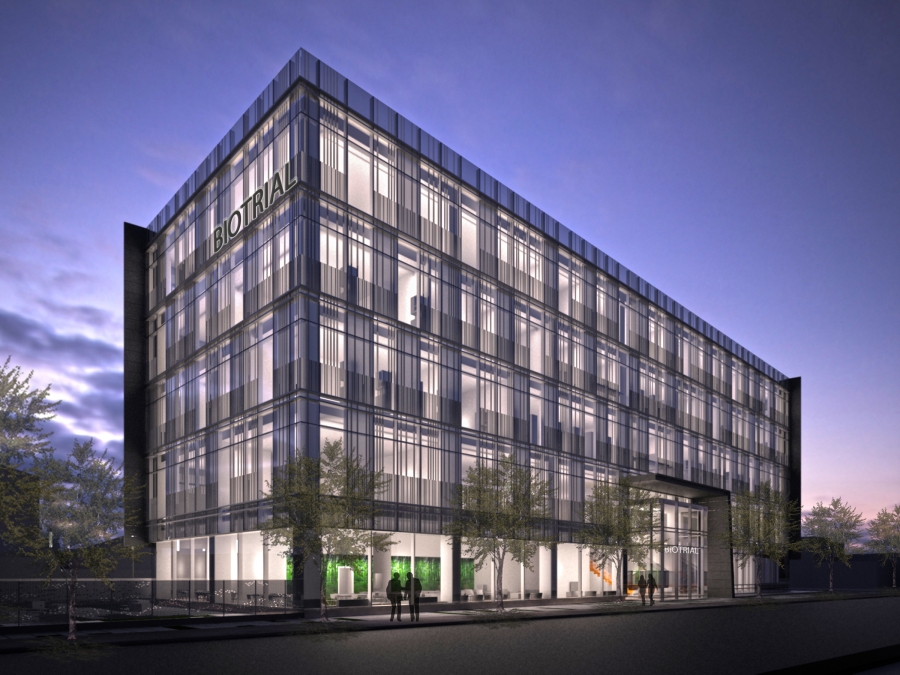 The city of Newark, New Jersey, approved architecture firm Francis Cauffman's design for the U.S. headquarters of Biotrial, a French pharmacological services provider with locations in Paris and London, in Newark's University Heights Science Park. Biotrial's site selection signals success for the venture, which seeks to use the research conducted at New Jersey's universities and colleges to attract technology and science businesses to locate in the area. Newark Mayor Cory Booker is supporlting this urban redevelopment initiative, and Biotrial will join other biomedical organizations, Science Park High School, and four universities – NJIT, University of Medicine and Dentistry of New Jersey (UMDNJ), Rutgers University at Newark, and Essex County College – on the campus.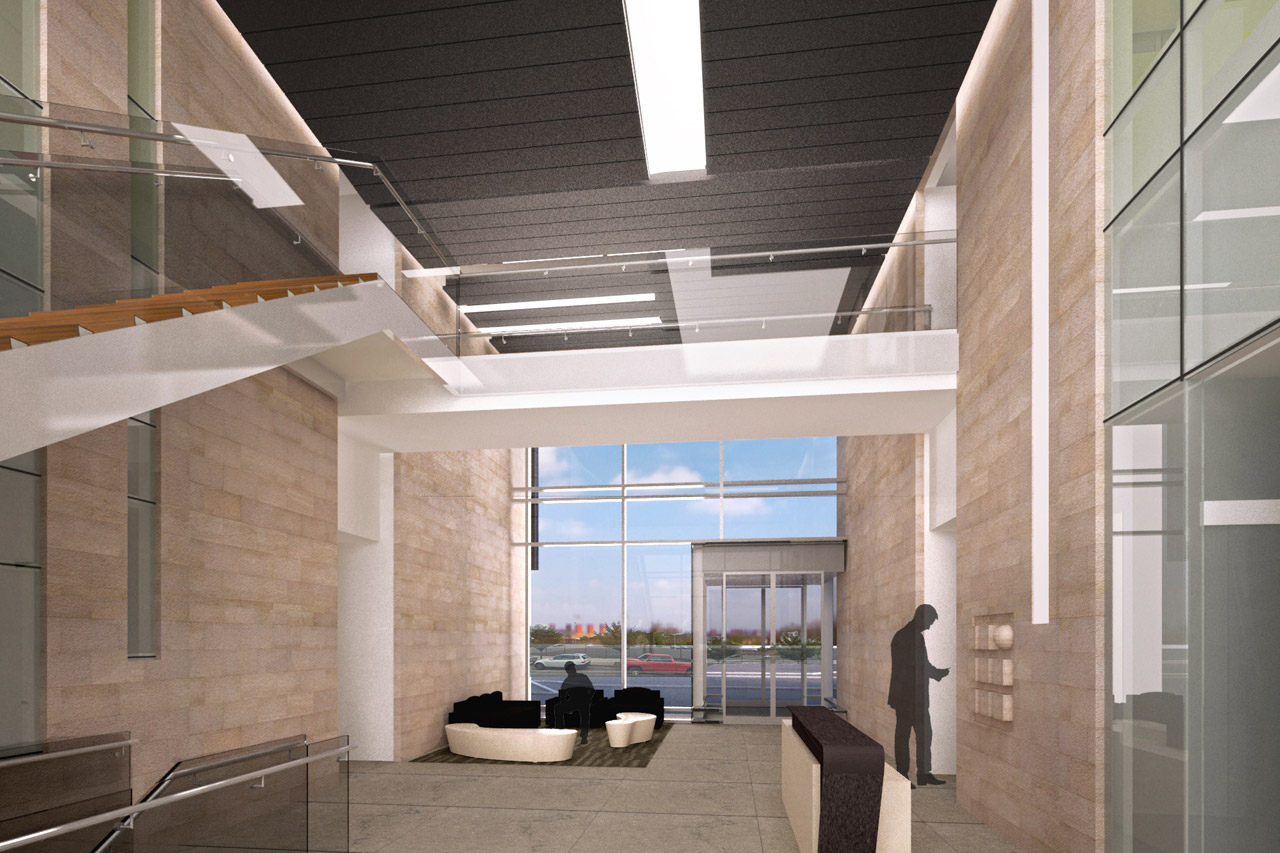 Francis Cauffman has completed the master plan for Biotrial and expects to break ground on Phase 1 in spring 2013. The first phase will consist of a five-story, 70,000-square-foot building. Biotrial is expected to move into its headquarters in early 2014. Francis Cauffman has designed U.S. facilities for several international biomedical corporations, including GlaxoSmithKline and The Almac Group.
Biotrial's choice of Newark for its North American headquarters not only endorses the public–private collaboration behind this initiative but is part of a trend among biotechnology and pharmaceutical companies of locating in New Jersey – 15 of the world's 25 largest pharmaceutical companies have facilities there.
Economic Growth in Newark
Mayor Booker has been promoting the Science Park to attract science and research companies and university programs. The strategy behind the Science Park, the planning for which began in 1992, is to capitalize on the research conducted at University Heights' academic institutions to draw biotechnology and technology companies to locate there, spurring economic growth. Biotrial's new offices will establish 100 permanent jobs and provide 150-200 construction jobs; 7,000 jobs are projected to be created by the science park if fully realized.
Mayor Booker states, "Newark is proud that Biotrial is joining the wave of companies from all around the world building their national and international headquarters in our city. Biotrial is bringing economic development to Newark on all fronts: medical research and innovation, construction jobs, and 100 permanent jobs. Biotrial will benefit from its close proximity to Rutgers Biomedical and Health Sciences and to NJIT. This potential partnership between Newark's research institutions and Biotrial will help to expand biomedical and high-tech research and development opportunities in our great city."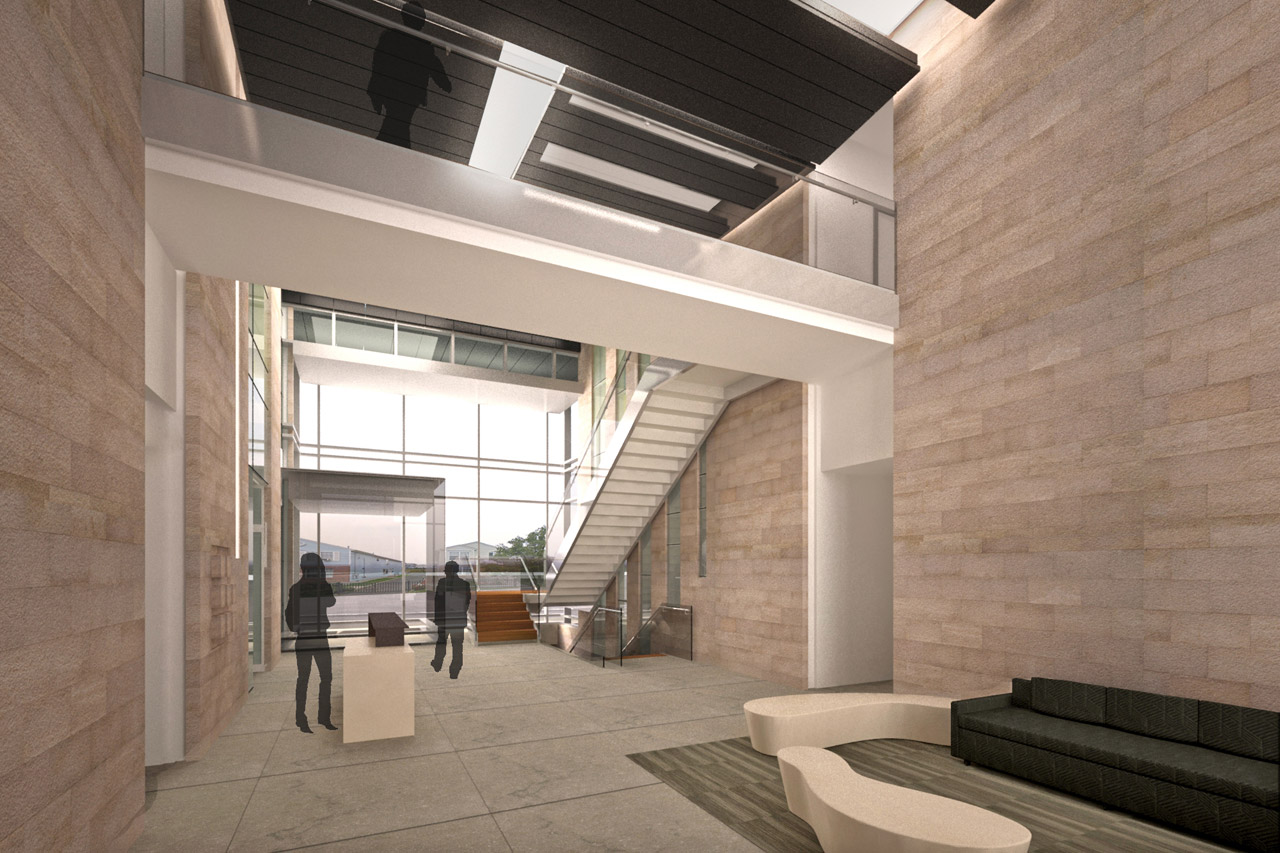 Over the last year, Biotrial has been establishing relationships with local medical and academic institutions in the Science Park and is currently putting into place a strong partnership with the University of Medicine and Dentistry of New Jersey (UMDNJ). "Biotrial has a long history of close and efficient collaboration with well established neighboring institutions and views these alliances as essential elements to the community. In addition, we look forward to having our own building, designed specifically for our needs, in order to anchor our presence in Newark for years to come," says Jean-Marc Gandon, CEO of Biotrial.
Biotrial's new design
James Crispino, President of Francis Cauffman, says, "Our building not only addresses Biotrial's needs but also reflects the company's values. The new headquarters will be an iconic structure that reflects the high-quality nature of Biotrial's professional service and the enduring relationships that they build with their clients."
The design was inspired by the nature of Biotrial's work. Metal panels that rise on two sides of the glass building transform and flow through the lobby, becoming a ribbon that unifies the various elements. The metal paneling forms a frame and reflects Biotrial as a company that supports and carries forward its clients. Raised portions of the metal panels give the building a sense of movement.

Laura is a writer who works in Marketing and PR in New York City. She writes about interesting projects and trends in architecture, design, and engineering. Her previous experience includes work in the publishing industry for both books and periodicals, such as The Architect's Newspaper. She graduated from The Ohio State University with Bachelors of Arts degrees in English and French.
Latest from Laura Dyer