Madrid's Industrial Evolution: El Matadero
Madrid's Matadero, or slaughterhouse, has been renovated to serve as a social and cultural space, but remembrances of its macabre past remain.
One part of a renovation project has nothing to do with heavy machinery, building materials, or even endless CAD documents. It's that challenging moment that occurs with every repurposing plan, when planners must decide exactly what percentage of the original building will stay and what should be discarded. How much of the building's original essence is relevant within the new design?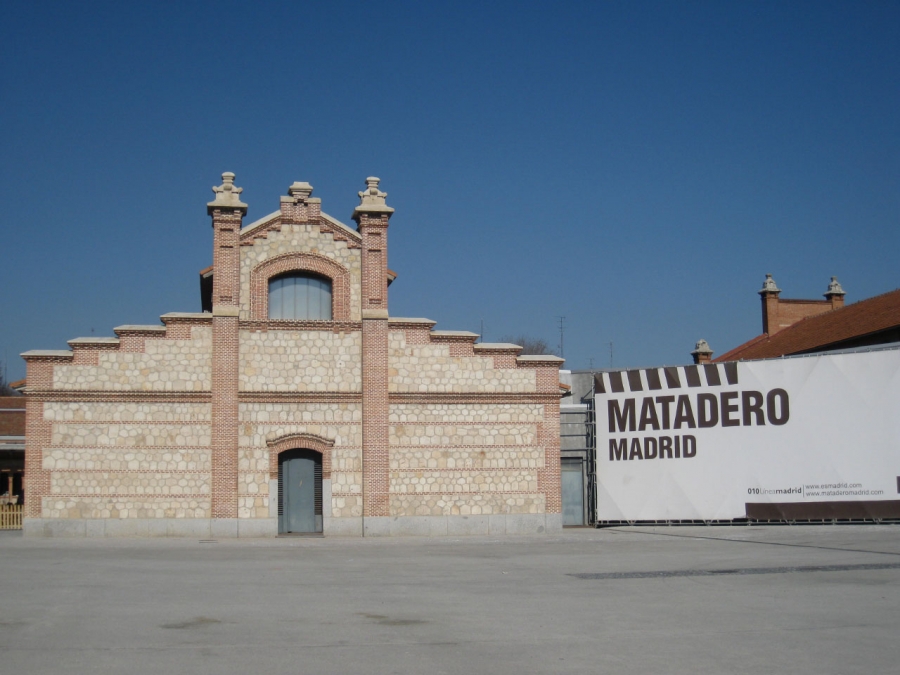 While the city of Madrid seemingly has hundreds of renovation projects going at any given time, certain buildings stand out, not only for their design transformation, but also for their architects' bold decisions to protect, and even showcase, the buildings' historic personalities.
One such example is Madrid's Matadero. The renovation of this former slaughterhouse and livestock market has allowed its historic elements to take center stage, as opposed to burying them amidst an in-depth cosmetic reformation. Located on the banks of the Manzanares River, this massive industrial complex is now used as a contemporary cultural center offering multiple events and exhibitions to Madrid tourists and residents.
Originally the city's principal slaughterhouse (until the time of the civil war), the building, which was constructed in 1911, has served a variety of functions through the years: a potato warehouse, headquarters for the local municipality, and even the National Spanish Ballet Company.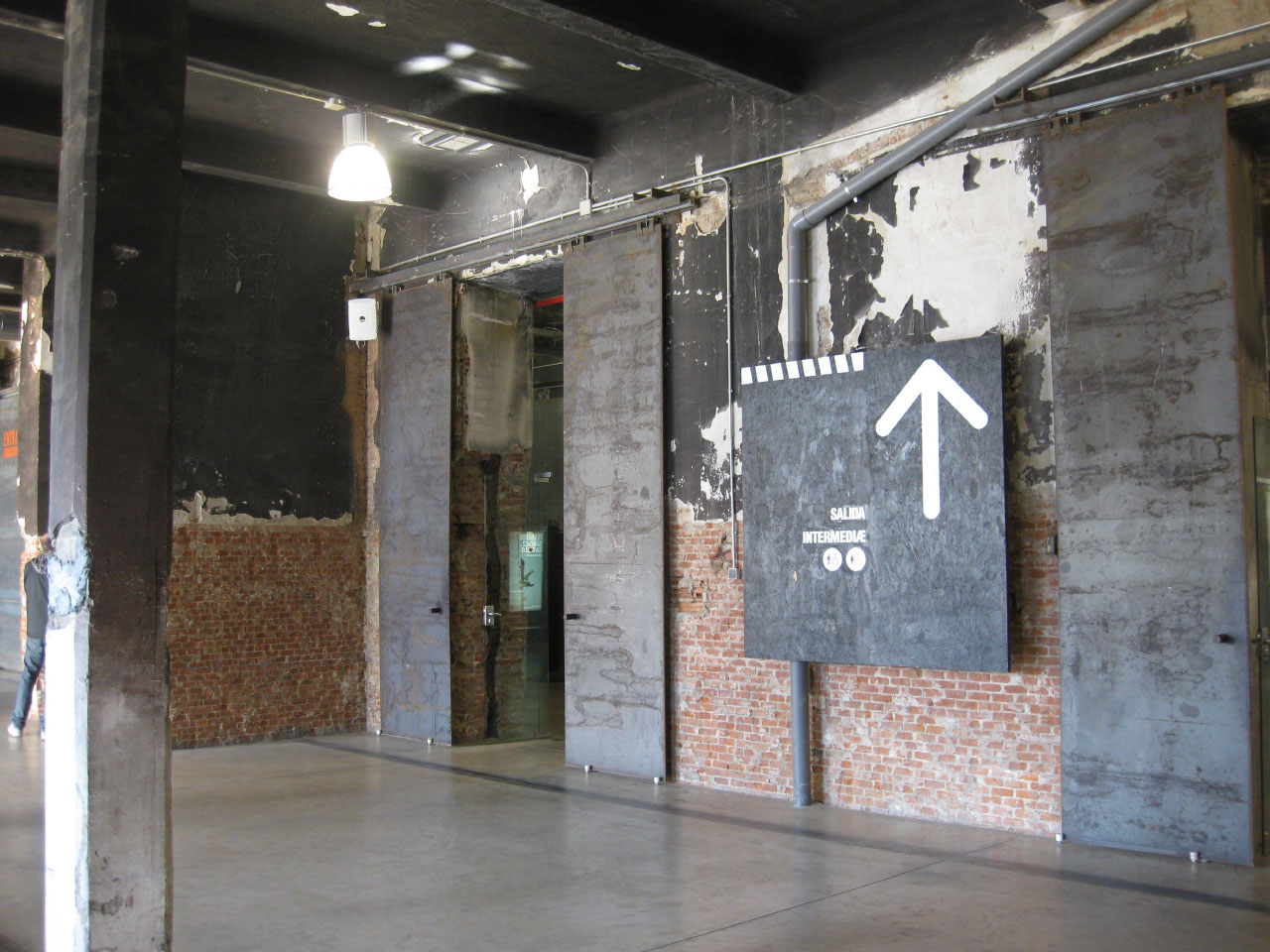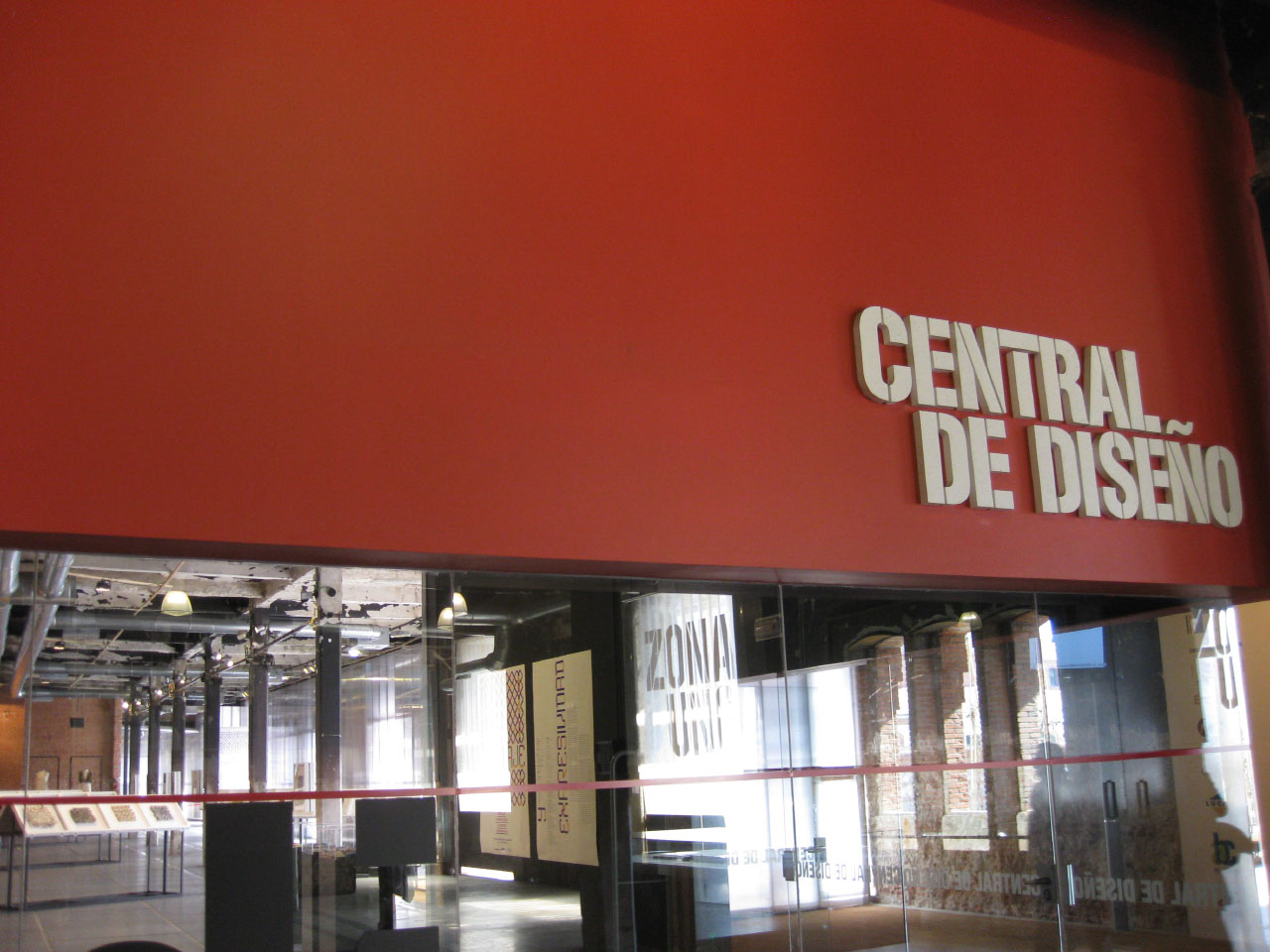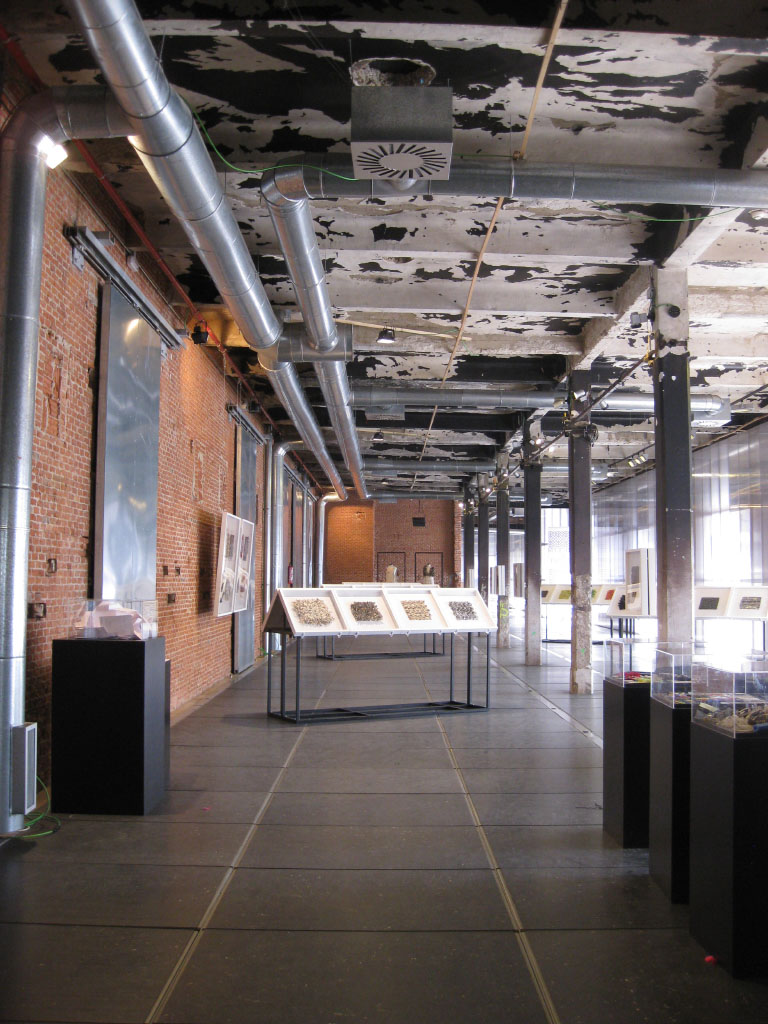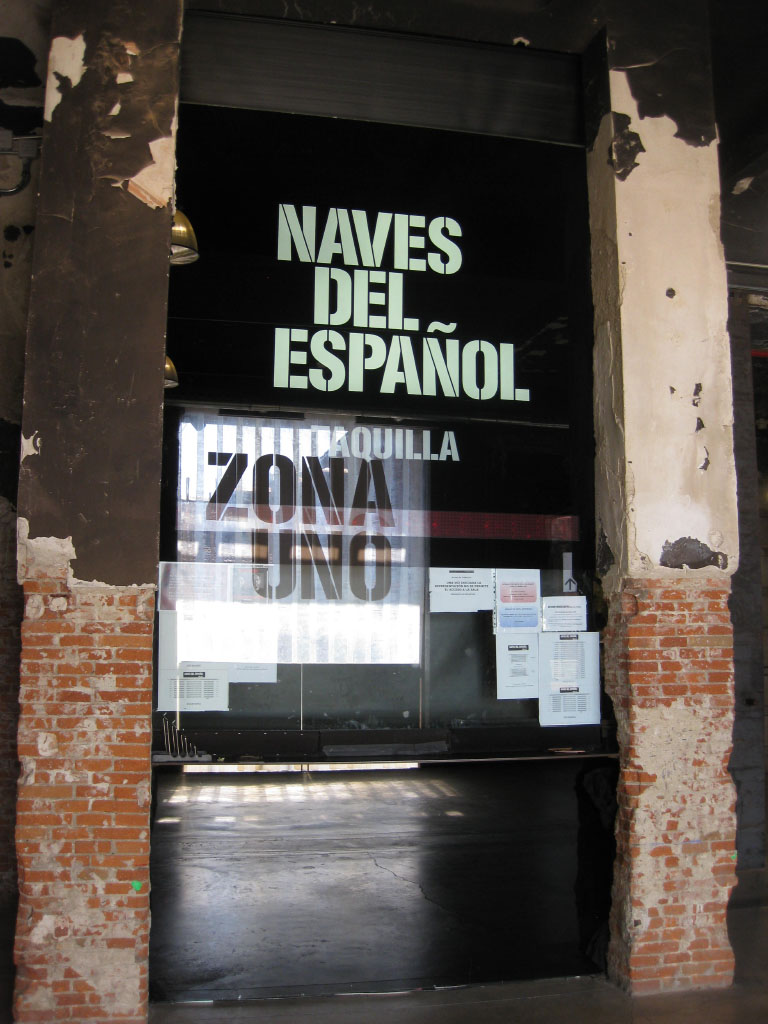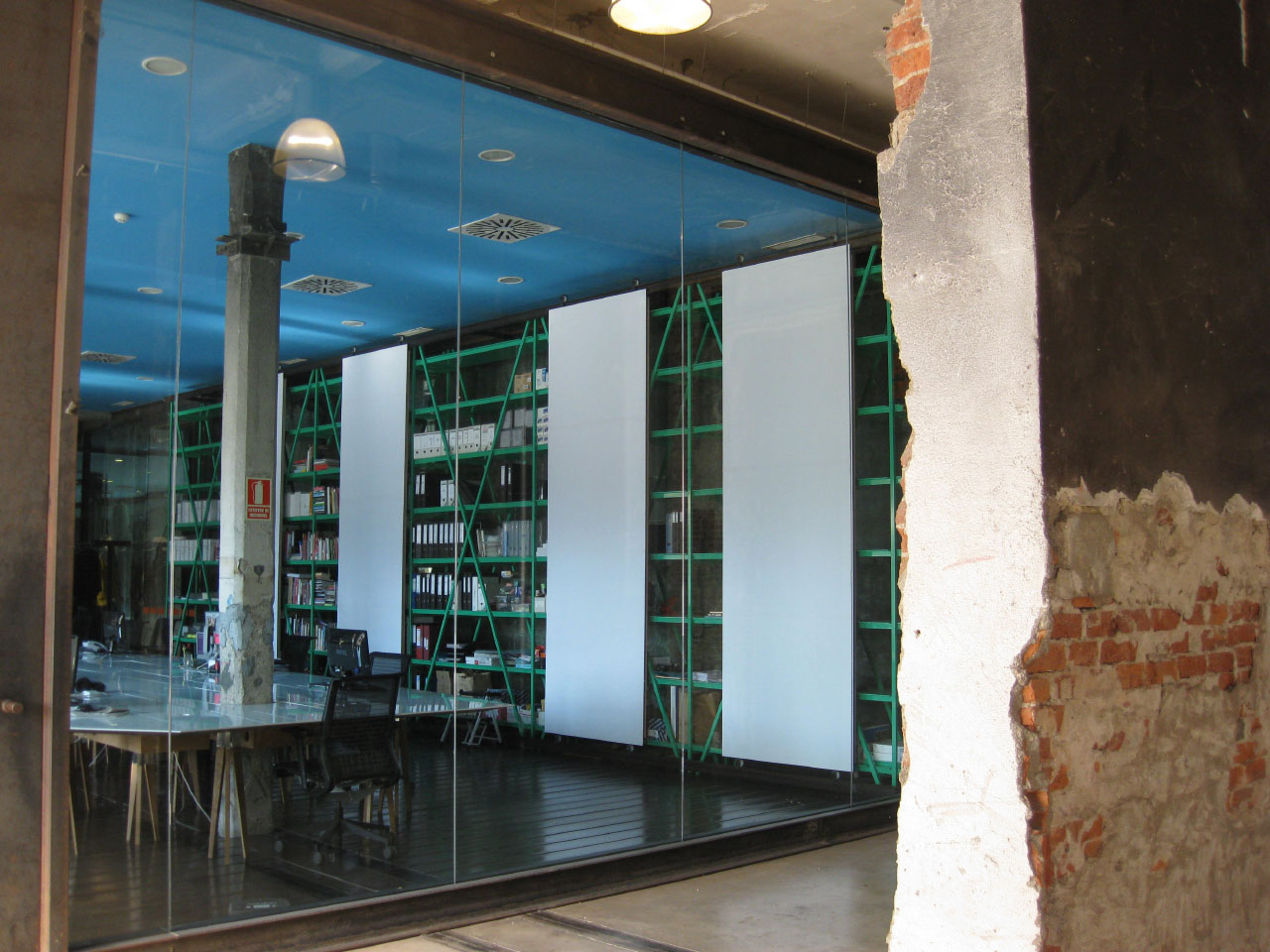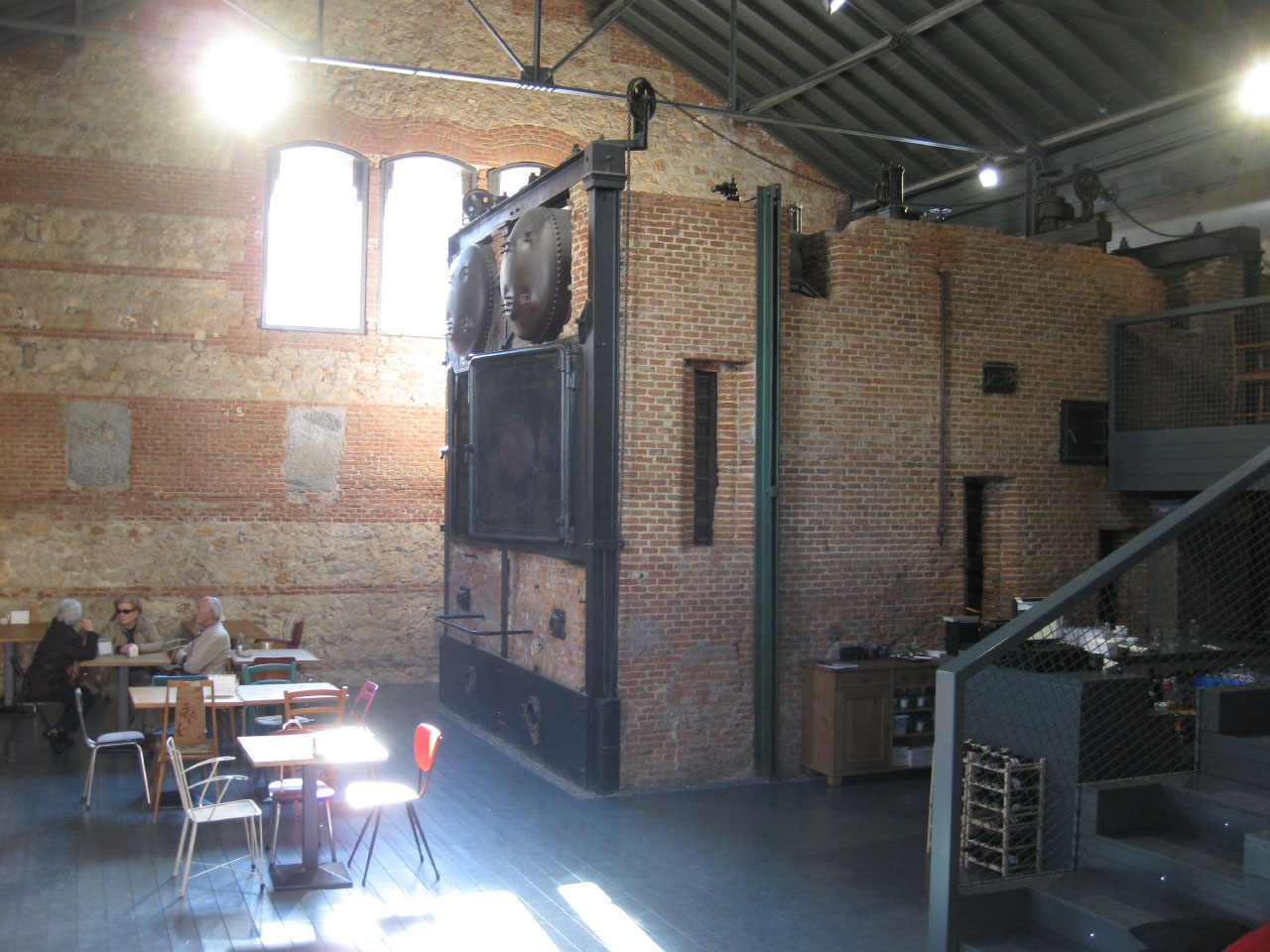 In 2003, the Madrid city council decided to use the immense space for "socio cultural" purposes and two years later began a renovation process that put the focus on maintaining the original style of the building through an "architectural adaptation and urban–environmental control plan."
Entering though an ominous 2,500 m (8,202') high wall, the massive 148,300 m2 (1,596,288 square foot) complex is immense, dark, and gritty, evoking an atmosphere normally found in former prisons or psych wards. Despite the various makeovers the building has seen over the years, the bloody past of the building is still visible at every turn. Walking between the multiple event auditoriums, theaters, exhibitions rooms, and cafes, you're confronted at every entrance way with original signage designating specific stalls marked by animal type.
The lack of invasive design elements is the key to the somewhat morbid atmosphere found in the Matadero. By reducing the architectural intervention, the project was able to explore renovation possibilities while at the same time using maximum creativity. Here you won't find trendy Venetian plastered walls or clean-cut doorways or modern light fixtures; almost everything found here was created from reused materials that allowed the project to focus on the building's potential versus avant-garde design techniques.
Today, the Matadero is operated by the Madrid City Council's Department of Arts. Its coordination team describes the cultural center as "a great laboratory for contemporary artistic creation. In keeping with its experimental vocation, all the restoration work has been developed through a newly added, flexible, and reversible architecture that uses industrial materials that go with the premises' character, thus creating an opportunity to experiment with Madrid's new architecture."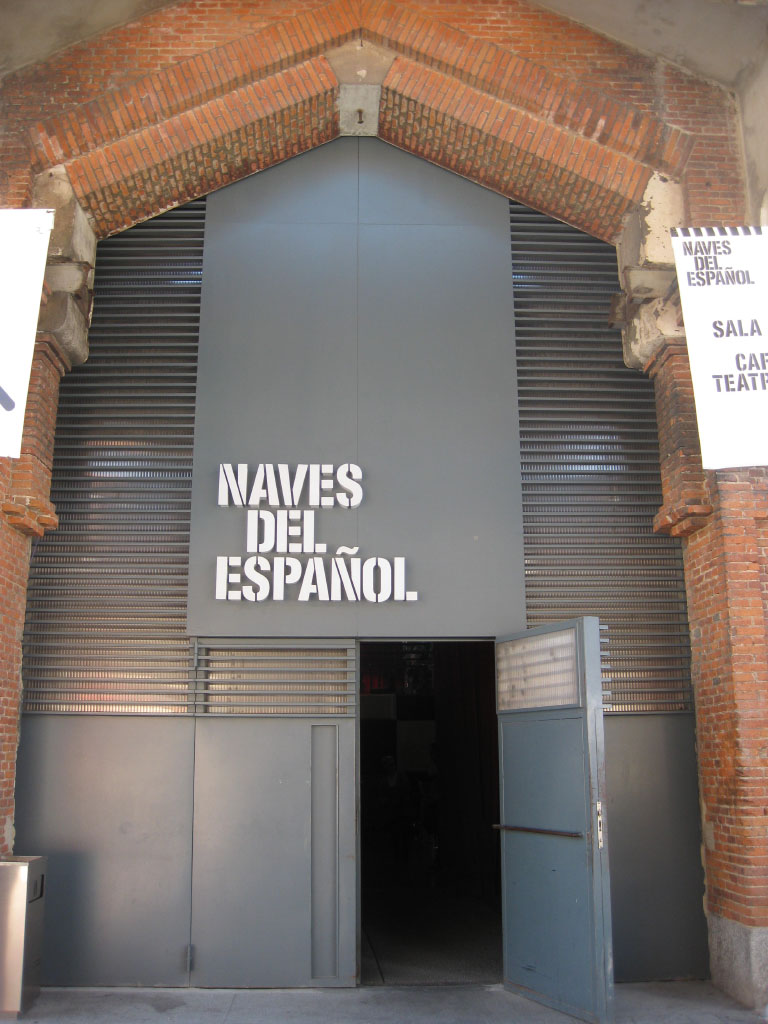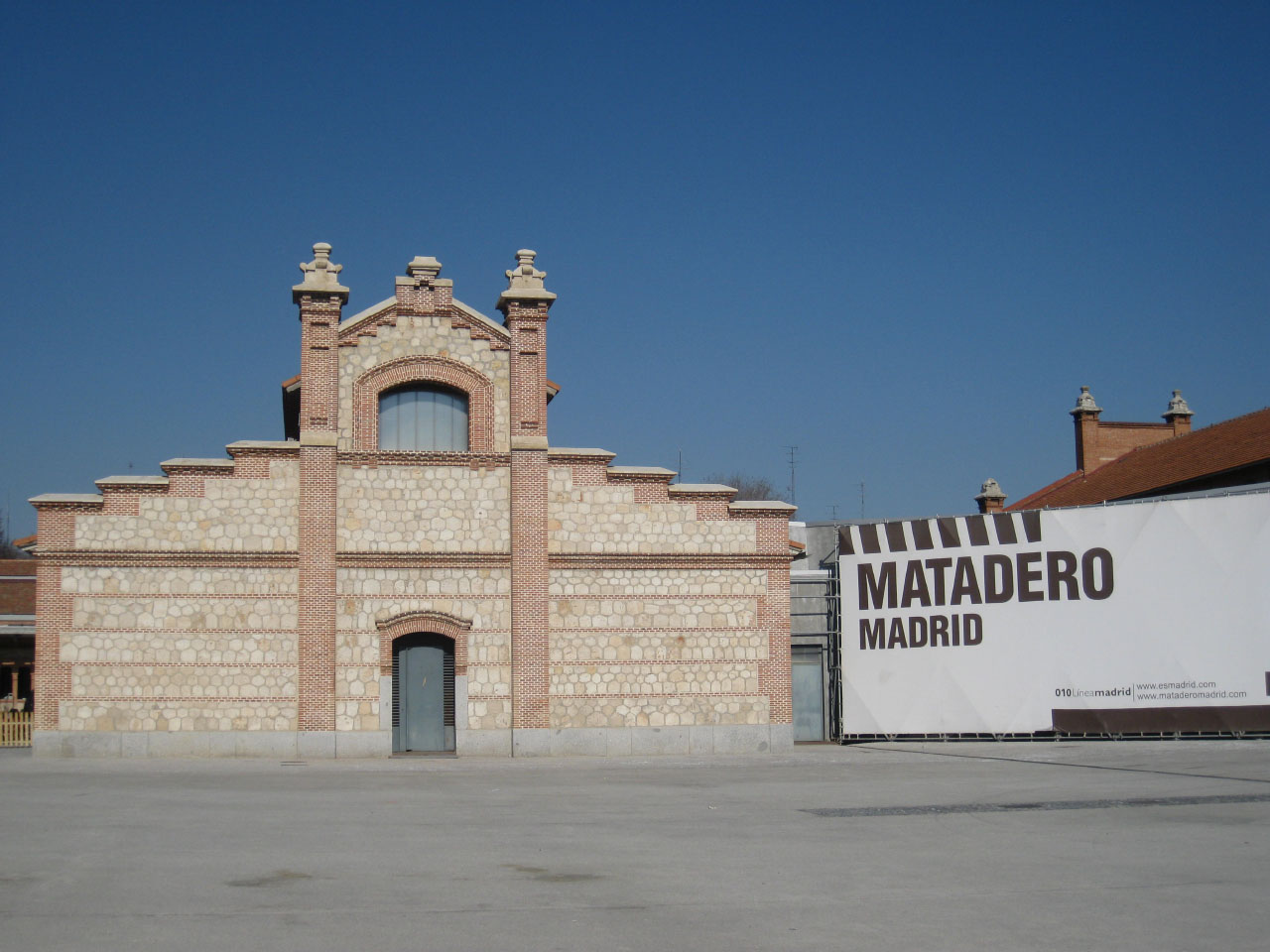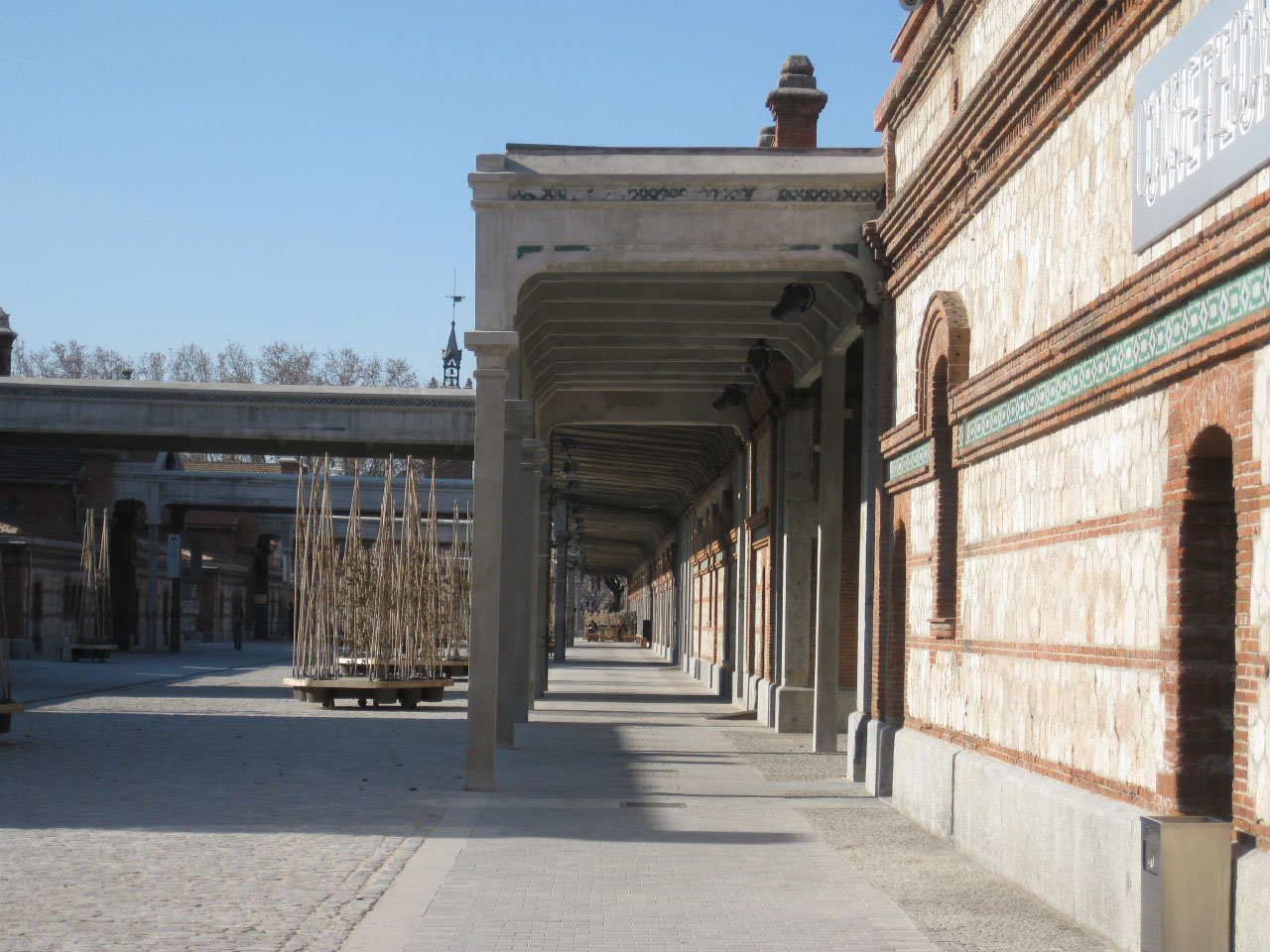 Today, the Matadero offers a little bit of something for everyone. The large open spaces inside the compound allow for large events, while the labyrinthine interior is divided into art exhibition space, cinemas, theaters, community meeting rooms, etc. The French–German group Atelier le Balto runs the building's ecological and participatory activities in the public garden spaces. Overall, it's an active community center that enjoys a vibrant atmosphere, despite its somewhat dark interior.
For years, this iconic 20th century building was seen as a waste of space and a major lost cause, never seeming to find its modern-day purpose. Finally, the Matadero has been creatively cultivated into a multi-use area that maintains its historic relevance while still managing to contribute to a distinctive quality of life for nearby residents. Leave it to Madrid to create something so full of life and artistic creation, despite the lingering ghosts of this old slaughterhouse.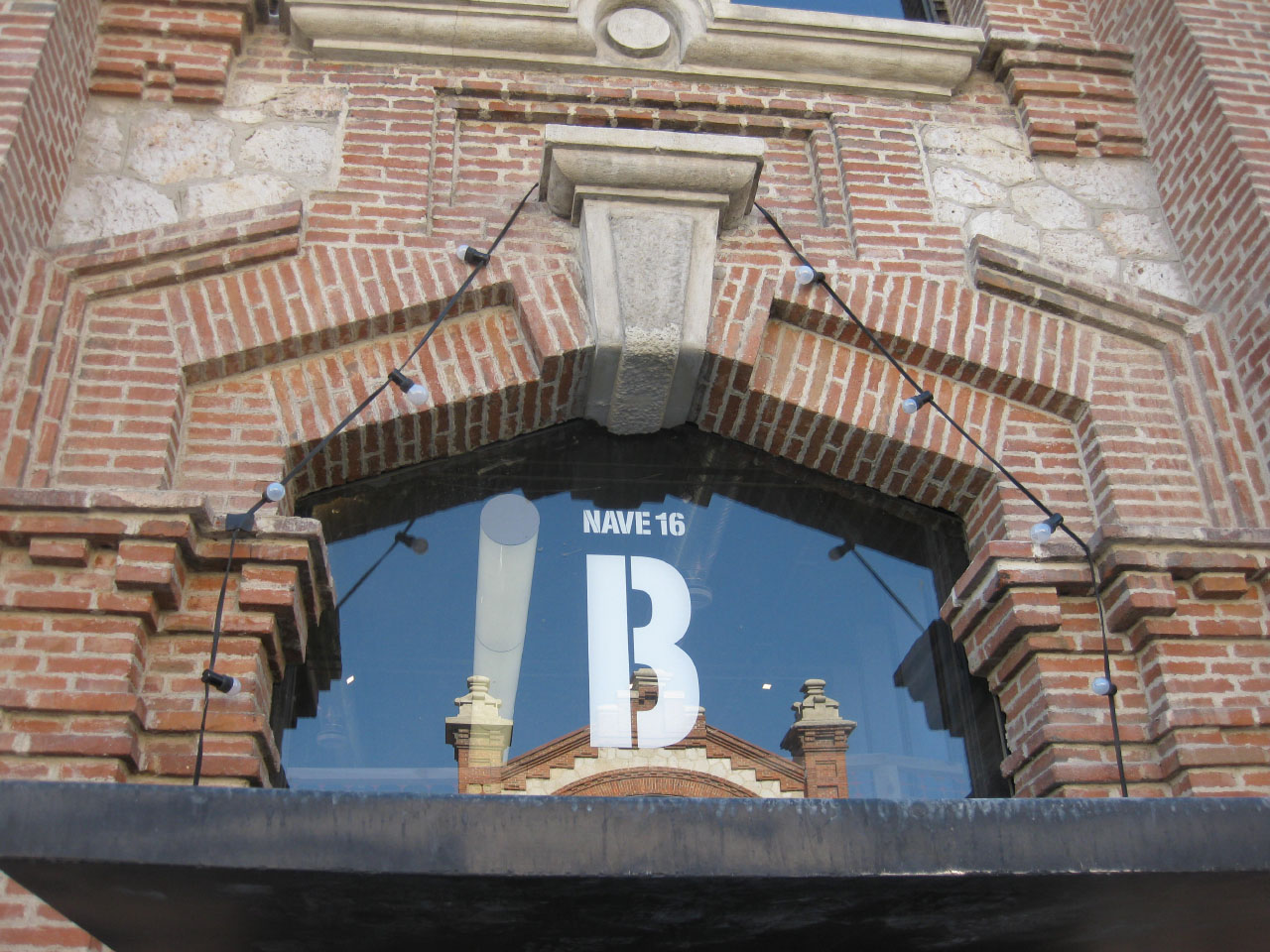 Nicole graduated from Georgia State University with a Post Graduate degree in Spanish to English Translation and a B.A. in Spanish and International Business. Presently living in Madrid, Nicole works as a freelance writer and translator and enjoys traveling around the Iberian peninsula taking photos of Spain's rich blend of historic and modern architecture. Her articles and photos have been published in various trade publications and websites.
Website: www.passtheham.com/
Latest from Nicole Jewell