Minimalist Design of Cité de l'Océan et du Surf Museum Inspired by Sea and Sky
Steven Holl Architects' design for a museum near the oceanfront in France is dedicated to the sport of surfing but also calls attention to issues affecting marine ecology.
Since opening in June of 2011, the Cité de l'Océan et du Surf Museum is quickly becoming an iconic tourist destination in Biarritz, France, due to its highly conceptual yet minimalist architecture, its integration with the coastal landscape, and its high-tech exhibits celebrating the leisure, science, and ecology of the ocean.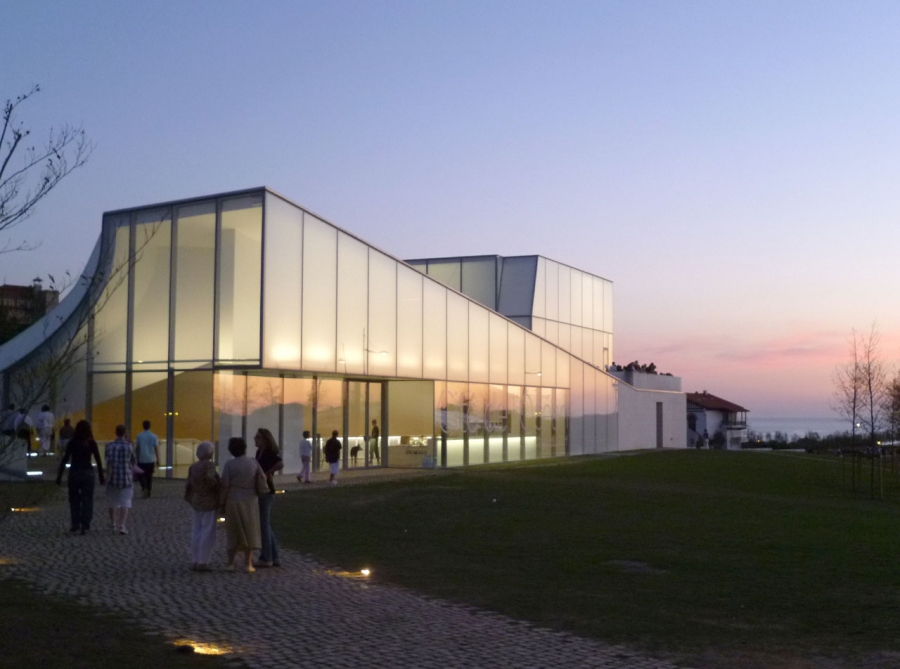 Designed by Steven Holl Architects in collaboration with architect and artist Solange Fabião, the museum took six years to plan and construct. Described as a poetic and dynamic work of art, the Cité de l'Océan et du Surf recently received international recognition as a Public Building of the Year by the 2011 Emirates Glass LEAF Awards.
Located 300 m from the ocean, the 50,859 square foot museum features an exhibition area, plaza, auditorium, restaurant, surfer's kiosk, gift shop, and offices. Yet its profile is minimal because two-thirds of the structure was constructed underground with a concave roof, which is covered by the expanse of the cobbled plaza.
To create a relationship between Cité de l'Océan et du Surf and its natural surroundings, Steven Holl, an avid surfer and lead architect on the project, used a clean, white color palette and subtle materials that blend with the existing landscape, such as textured white concrete, transparent glass, stone, wood, terrazzo, and acoustic plaster. Holl also surrounded the museum with a mix of field and local vegetation, creating outdoor gardens that not only complement the coastal landscape but also provide additional space for festivals and daily events.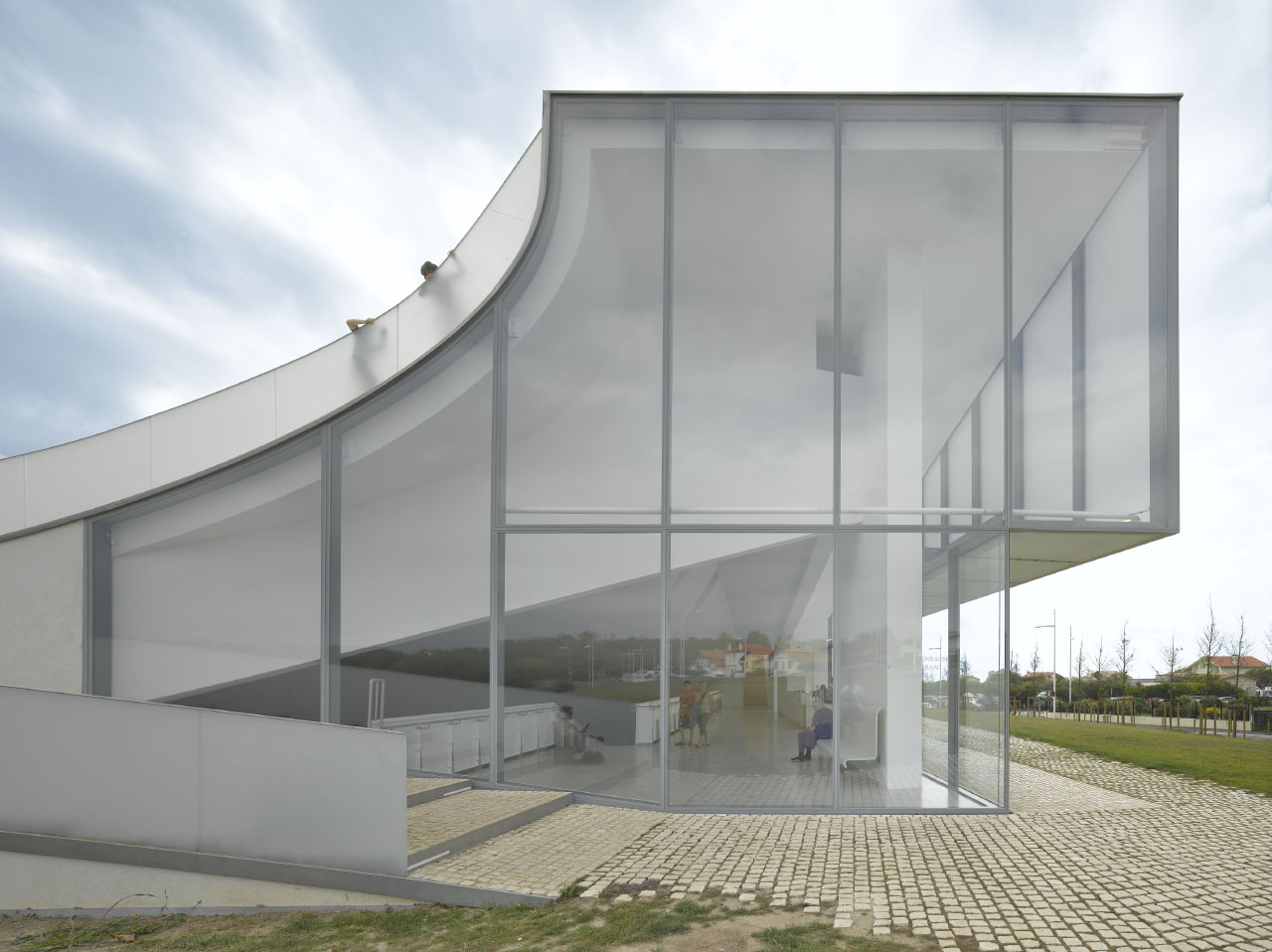 According to Holl, the design and unique form of the building was inspired by an "under the sky/under the sea" concept. The exterior space, which is known as "Place de l'Océan," features a concave open plaza that utilizes steep slopes and a warped curve to orient visitors toward the ocean and the sky. Paved with Portuguese cobblestones and featuring natural vegetation, this large terrace provides museum visitors with plenty of space for "under the sky" scenic views –  even featuring a "skate pool" as a hangout for local skateboarders. The bottom of this skateboarding bowl forms the roof of a covered patio, which is being used as a sheltered space for outdoor meetings and events. The covered patio on the level below the plaza connects to the auditorium and exhibit space within the museum.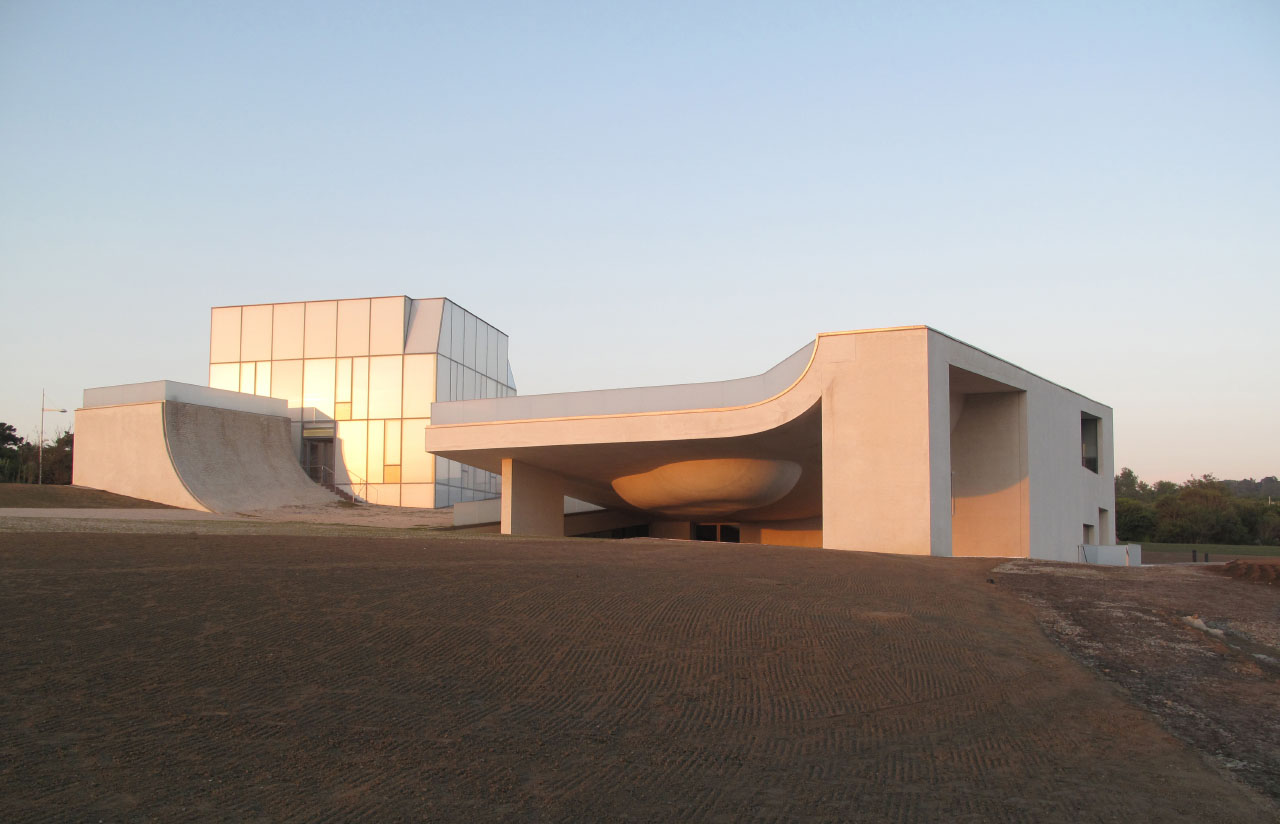 The plaza level of the Cité de l'Océan et du Surf Museum also features two glass structures that house a restaurant and a surfer's kiosk. Designed to mimic two nearby boulders on the beach, the kiosk offers storage space for surfers, while the elevated restaurant and terrace provide visitors with scenic views of the coastline.
The concave design of the exterior plaza was used to create a convex structural ceiling, which forms the "under the sea" exhibit space below. When designing the exhibit space, rather than utilizing traditional rooms and galleries, Holl created free-flowing, flexible spaces to allow exhibit material to be changed easily and often. In this extensive underground space, visitors are able to explore educational material that focuses on the mysteries of the ocean. Materials utilized within the interior space include wood flooring, as well as white plaster for the ceilings and walls.
Holl's vision for Cité de l'Océan et du Surf is to celebrate Biarritz's interest in both the science and sport of surfing while raising awareness of ecological issues impacting the ocean.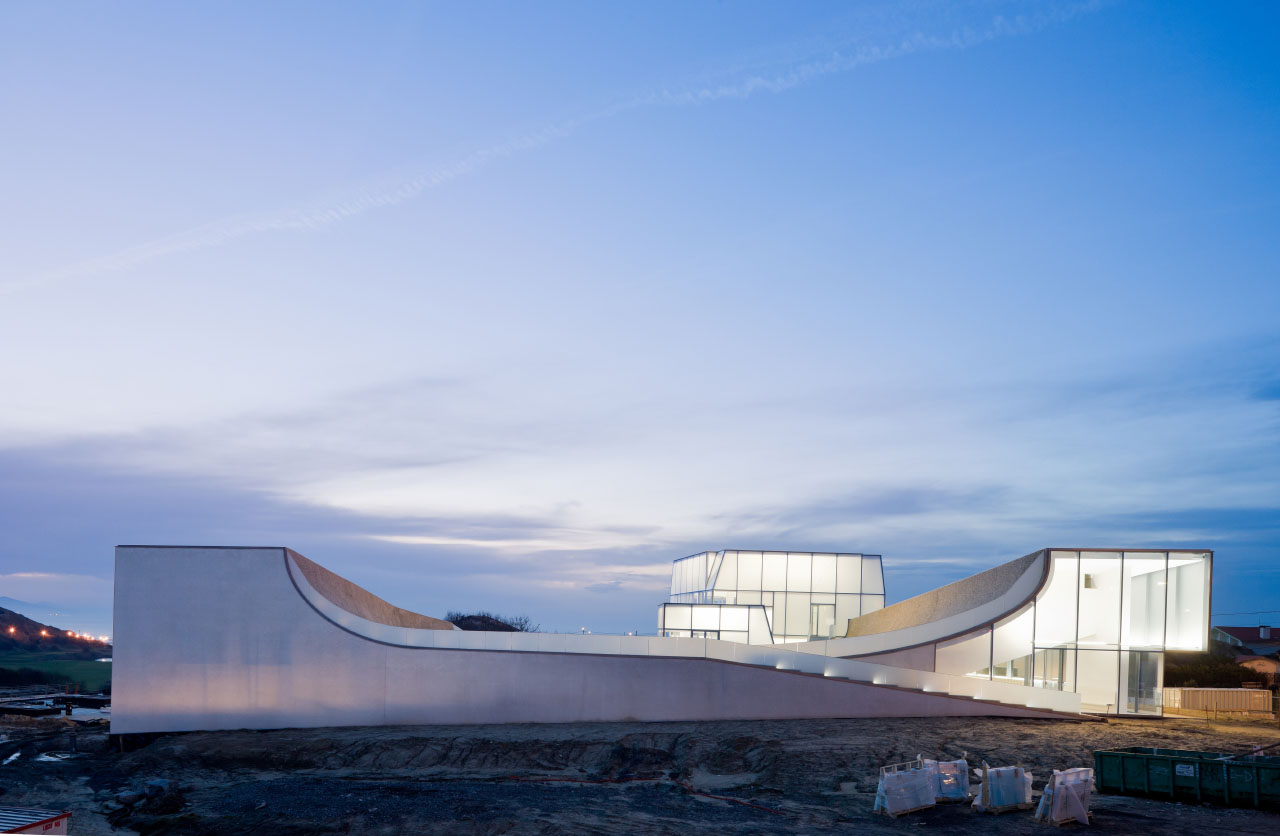 Lisa Taylor is a freelance writer and marketing consultant. She has more than 16 years of experience as a communications professional and has worked with a variety of companies in the home products and building materials industry. Originally from Memphis, TN, Lisa earned a BA in Journalism from the University of Memphis in 1995 and a MA in Journalism from the University of Memphis in 1997. She spent the first 11 years of her career working in account service for Memphis advertising agencies Thompson & Company, Oden Marketing & Design, and Carpenter/Sullivan. Lisa then spent five years in Nashville, TN, with The Buntin Group, an Adweek Top 100 U.S. advertising agency, and Louisiana-Pacific Corporation, a leading manufacturer of building materials. Lisa currently lives in Denver, CO, and is Principal/Owner of Wazee Marketing.
Website: www.wazeemarketing.com
Latest from Lisa Taylor Minor