An Outlook for the AEC Industry from Futurist Edie Weiner
The Beverly Willis Architecture Foundation hosted a forum with featured speaker and futurist Edie Weiner, who outlined the eight opportunities for growth she sees for the AEC industry in the years to come.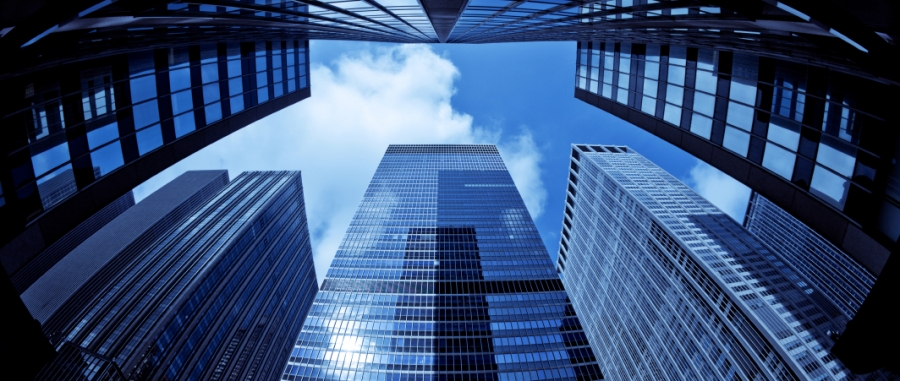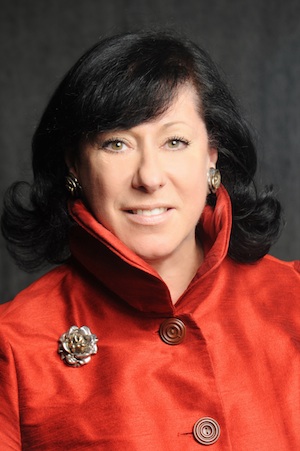 People listen when Edie Weiner speaks about the future. The prominent futurist and president of the consulting group Weiner, Edrich, Brown, Inc. (WEB) has helped over 400 clients (including many Fortune 500 companies and even the U.S. Congress) to anticipate what lies ahead. According to Weiner, these clients suffer from "educated incapacity," meaning that they know too much about their particular specialty to step back and gain perspective on the future. "That's why we don't go to lawyers to find about the future of law, doctors to find out about the future of medicine, retailers to find out about the future of retail, or architects to find out about the future of architecture," says Weiner. Enter WEB.
On June 5, Weiner presented a keynote address titled "A View from the Future" at a forum hosted by the BWAF in New York City. Over 250 professionals attended, anxious to learn which opportunities for growth will have the greatest impacts on designers, but exactly how did Weiner determine these eight value propositions? These did not emerge from a crystal ball but were arrived at via intense research and analysis. WEB reads and abstracts around 1,000 articles per year from prestigious publications and vetted websites and, inevitably, patterns emerge. Here are the eight you should think about.
1. Inner Space
Weiner defines "inner space" as "understanding what makes living things tick." When it comes to humans, the brain is the bottom line. Male and female brains differ in major physiological ways (and we hardly need scientific studies to confirm this observation), notes Weiner. While men are often visual learners and excel at depth perception and abstract reasoning, many women perceive subtle differences in color and communicate well. According to Weiner, "the male brain is very efficient, and the female brain is very effective, and we need both of those to make decisions and create good, sustainable designs."
2. Outer Space
Space tourism will soon exist outside the realm of sci-fi films. More immediately, satellites will provide localized data that influence how buildings are sited and constructed. Another implication of space exploration, explains Weiner, is that cameras sent far into the universe are teaching us a lot about the light spectrum, particularly infrared and ultraviolet light. These data will inform the creation of new materials and technologies.
3. Cyber Space
"Physical space is moving to cyber space," believes Weiner, thanks to virtual reality and CAD/CAM technologies. Not only are these technologies impacting the way we work, but they are also altering the structure of our professions. "The architectural profession was traditionally a top-down world," according to Weiner, "but it has shifted to a bottom-up culture" that allows even recent graduates to excel based on their expertise in these technologies.
4. Micro Space
Think small. Really small. Nanotechnology operates in proportions as tiny as "billionths," and this technology is changing the manufacturing world. "If you haven't yet, you should be looking into products like those by MakerBot," Weiner advises, specifically the personal 3D printer. Nanotechnology will enable architects to embed a range of sensory experiences into surfaces, including those related to temperature, light, sound, and touch. Weiner also shared her acronym for micro space, "BAANGFUEL," which stands for "bits, atoms, antimatter, neurons, genes, frequencies and vibrations, ultra- and infra-spectral energy and light." She foresees that combinations of these components will create limitless possibilities for structural systems and materials.
5. Time Space
Although we often think of time as linear, "time does not travel in a straight line but goes in waves and cycles and can actually repeat itself," according to Weiner (and the principles of quantum physics). As a culture, we are moving from sequential time to simultaneous time, "where everything is layered and the same time as everything else," she notes. "We have two or three jobs or careers at the same time, and they can be ascending and descending at the same time," Weiner explains. In order to accommodate these layered lifestyles as designers, "we must have modular ideas for a liquefied environment."
6. Design Space
Climate change is a major issue that designers will continue to face, believes Weiner. Many cities, including Tokyo, London, Jakarta, and Bangkok, are exploring how mankind and water can coexist. Bangkok architecture firm S+PBA has proposed a "wetropolis," or floating city, which would allow inhabitants to continue to live there despite flooding. Architecture must not respond only to its environment but also to its user. Weiner believes that throughout ecology there is a language between living things. Research by MIT Media Lab's Responsive Environments Group explores such connections, and they've developed a system that uses wristbands and sensors to improve comfort levels building-wide.
There's never been any research that we can find that correlates happiness to productivity. There are a lot of very happy people who hang out all day at water-coolers and get nothing done, and there are a lot of miserable SOBs who are highly productive. Don't lose anymore sleep trying to make people who work with you or for you happy; that is a waste of time. If you do run a business, you have only three responsibilities: one, to make sure that everybody is treated fairly; two, to make sure that everybody is treated with respect; and three, to make sure that all obstacles are removed for employees to do their job to the best of their ability.
7. Green-to-Blue Space
Weiner defines a spectrum that ranges from "doing green" to "being green" and finally to "being blue." "Doing green" is expected today and includes recycling and conserving, "being green" is more difficult for an existing institution and involves achieving net-zero impact, and, finally, "being blue" is giving back more than you take, for example, by generating enough energy to feed into the grid. Other examples she cited of "being blue" include urban farming and genetically engineered architecture.
8. Storage Space
Closet space is a luxury, so it's no surprise that private storage is a big business. We are also running out of space in which to store data. Another issue we'll continue to grapple with, according to Weiner, is the disposal of e-waste, in our ongoing quest for the latest models of cell phones, computers, and other technologies.
Weiner's closing remarks concluded her speech on a positive note: "We have never reached our limits to growth and never will if we don't reach our limits to imagination. And I hope we never will."

Murrye is a freelance writer based in New York City. She holds a Bachelor's degree in Architecture from the University of Arkansas and is a LEED-accredited professional. Her work has been published in Architectural Record, Eco-Structure, and Architectural Lighting, among others. She also serves as a contributing editor for the American Institute of Architects' New York Chapter publication, eOculus.
Website: www.murrye.com
Latest from Murrye Bernard