Valencia's City of Arts and Sciences
Brain-storming about urban revitalization commonly results in a myriad of creative proposals, from cultural centers and renovation projects to expansive parks. Rarely does this type of planning involve a futuristic complex of massive proportions within the city itself.
However, Valencia's homegrown architectural prodigy, Santiago Calatrava, has managed to achieve something that can only be classified as architectural glory – The City of Arts and Sciences (Ciudad de las Artes y las Ciencias).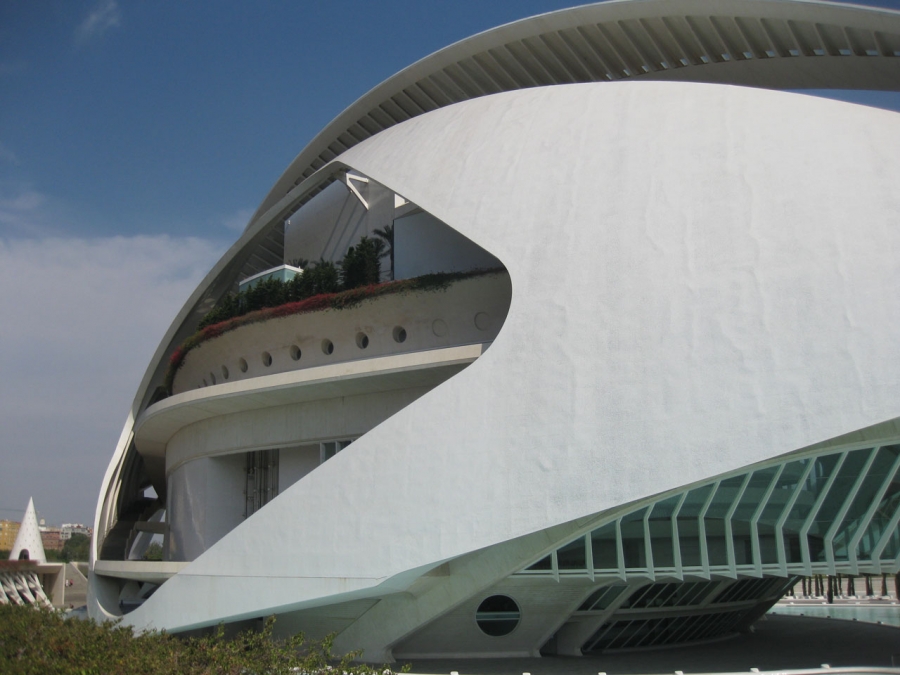 Architectural glory may not be completely new to Spain, especially considering its world-famous sites like Barcelona's Sagrada Familia or Santiago de Compostela's Cathedral, but there's nothing like Calatrava's City of Arts and Sciences.
Valencia Invests in This Living Science Museum
Although the completed project is pure Calatrava, the actual idea to build a mini-city of scientific entertainment and education was that of José María López Piñero, a professor of the History of Science at the University of Valencia. López Piñero convinced city officials to invest in a "living science museum" using almost 350,000 m2 of the dry Turia riverbed.
"I am proud of the fact that people can walk through and around the main buildings without paying. It is a city to be discovered by promenading." Santiago Calatrava
The project broke ground in 1994 and was officially completed in 2009 with the opening of L'Agora. The visionary project was the final puzzle piece in a vast reformation that gave the Mediterranean coastal city a major makeover. Today Valencia has transformed into a cosmopolitan tourist destination, famous for its traditional seafood paella, elite sailing events, and, above all, Calatrava's gift to modern architecture. Bringing in more than 1.2 million tourists yearly since its inauguration, the City of Arts and Sciences is Valencia's most important tourism attraction.
Examining the City of Arts and Sciences
Made up of eight distinct sites, its five major buildings are L'Hemisfèric, the Principe Felipe Science Museum, L'Oceanogràfic, the Reina Sofia Arts Palace, and L'Ágora. Although its aim is to educate, many local residents are content with strolling along the blue wading pools that connect the majestic buildings, which is just fine by Calatrava. "I am proud of the fact that people can walk through and around the main buildings without paying. It is a city to be discovered by promenading," he notes.
L'Hemisfèric was the first building to be completed in 1998. Shaped like a metallic glass eyeball floating in the vast blue wading pools, the eye "blinks" with the aid of hydraulic lifts. The building contains an IMAX theater and a planetarium.
The open-air L'Oceanogràfic is the largest oceanographic aquarium in Europe, with 110,000 m2 and 42 million liters of water. It was built in the shape of a water lily by architect Félix Candela.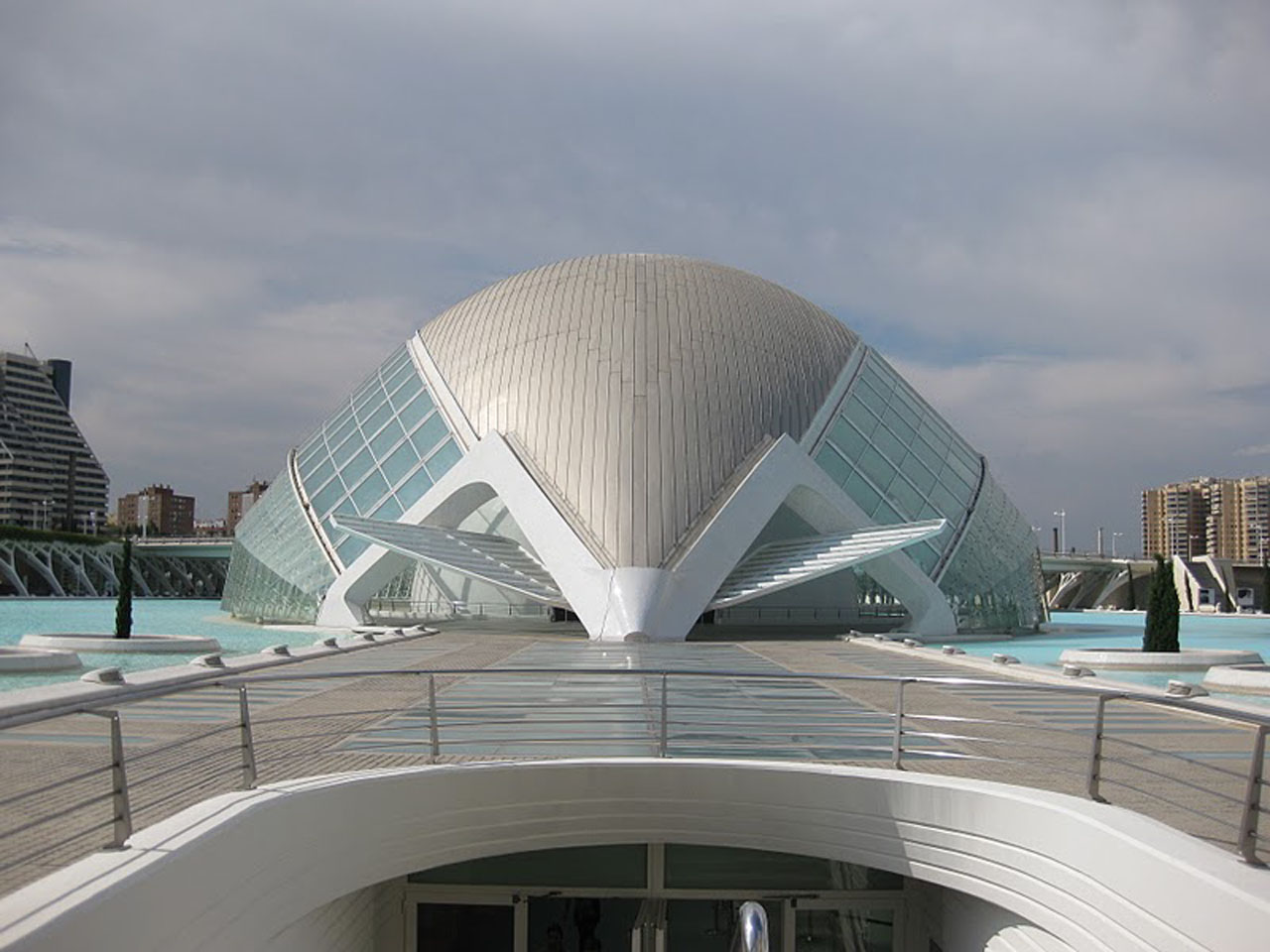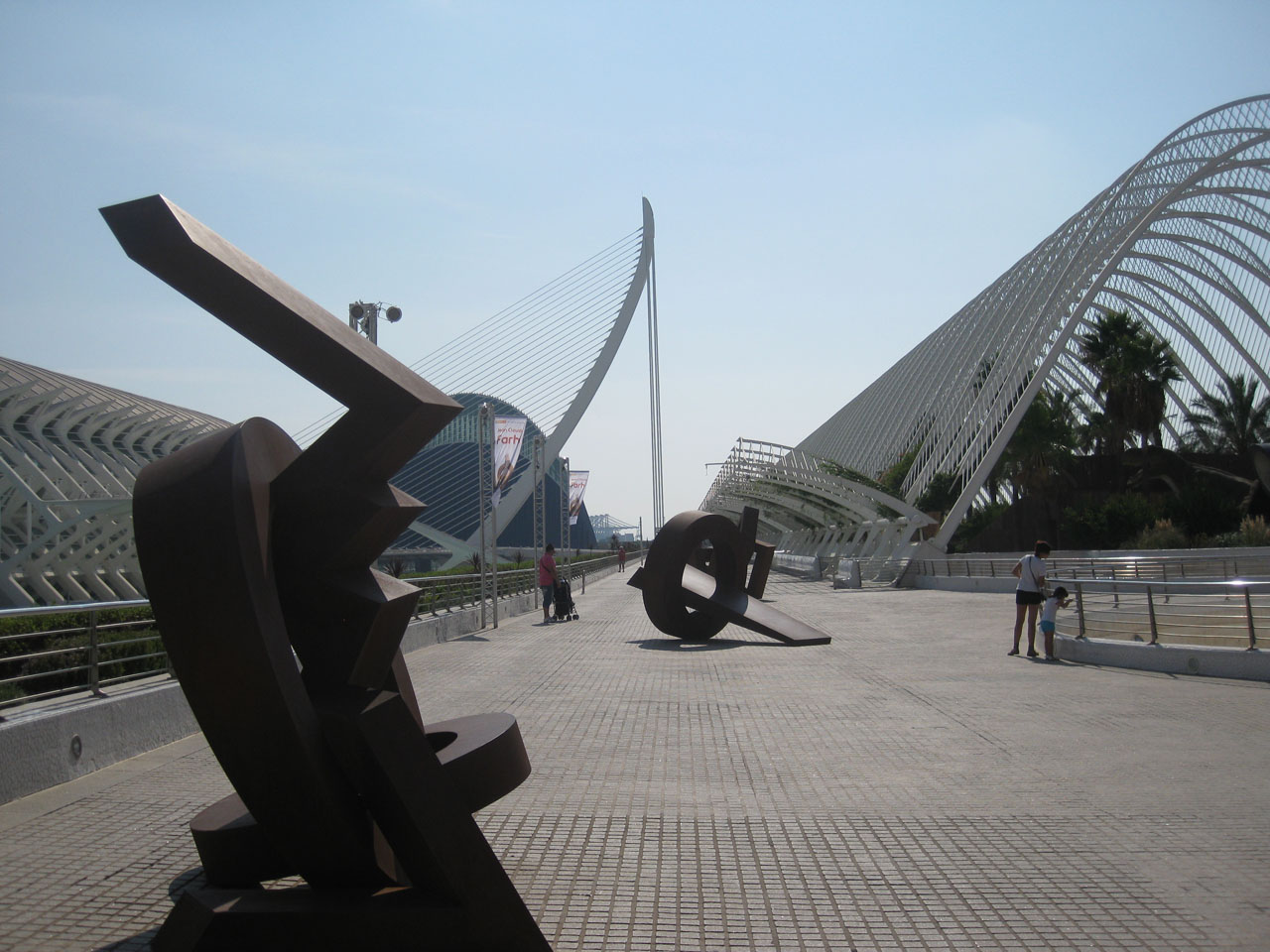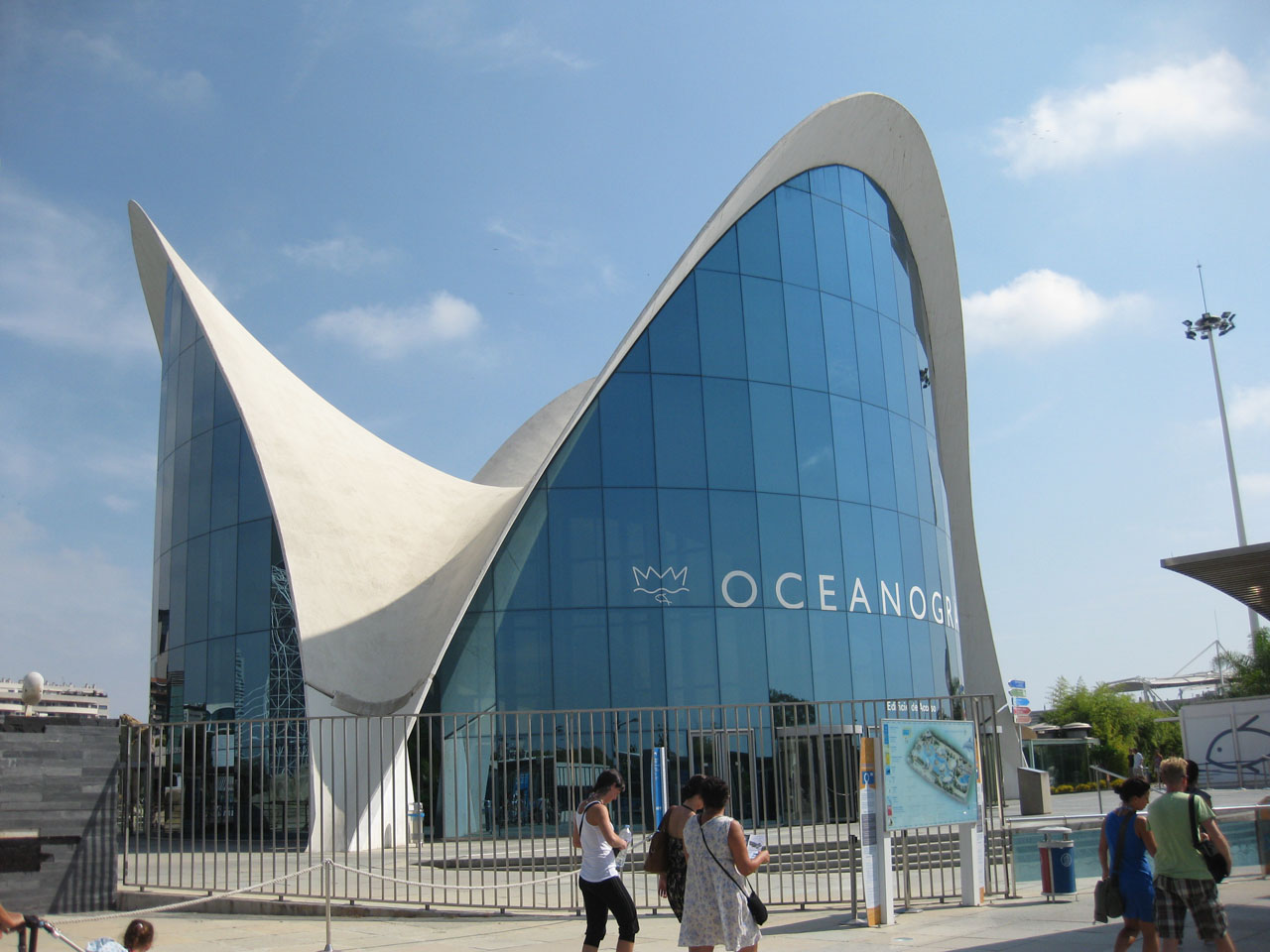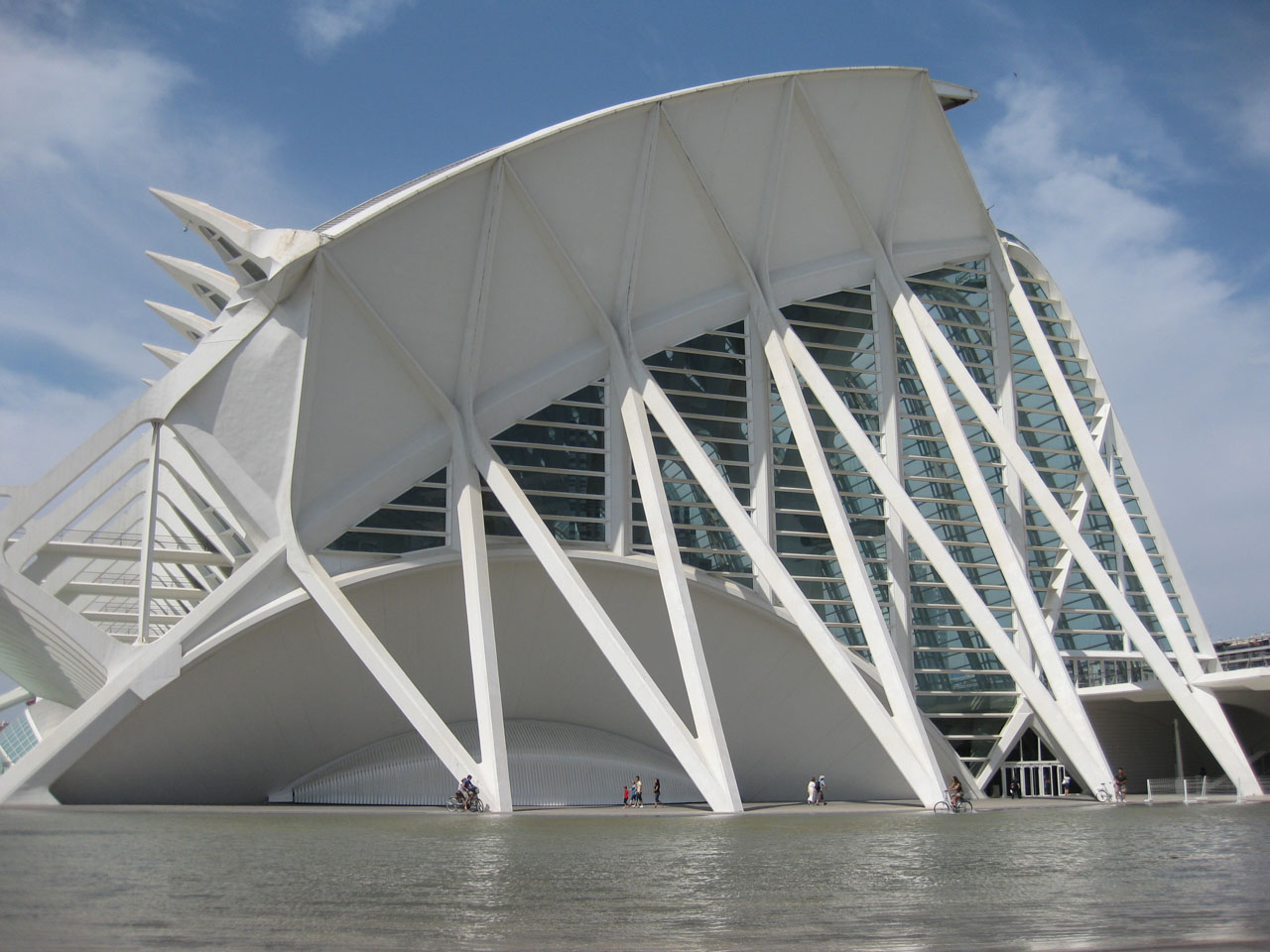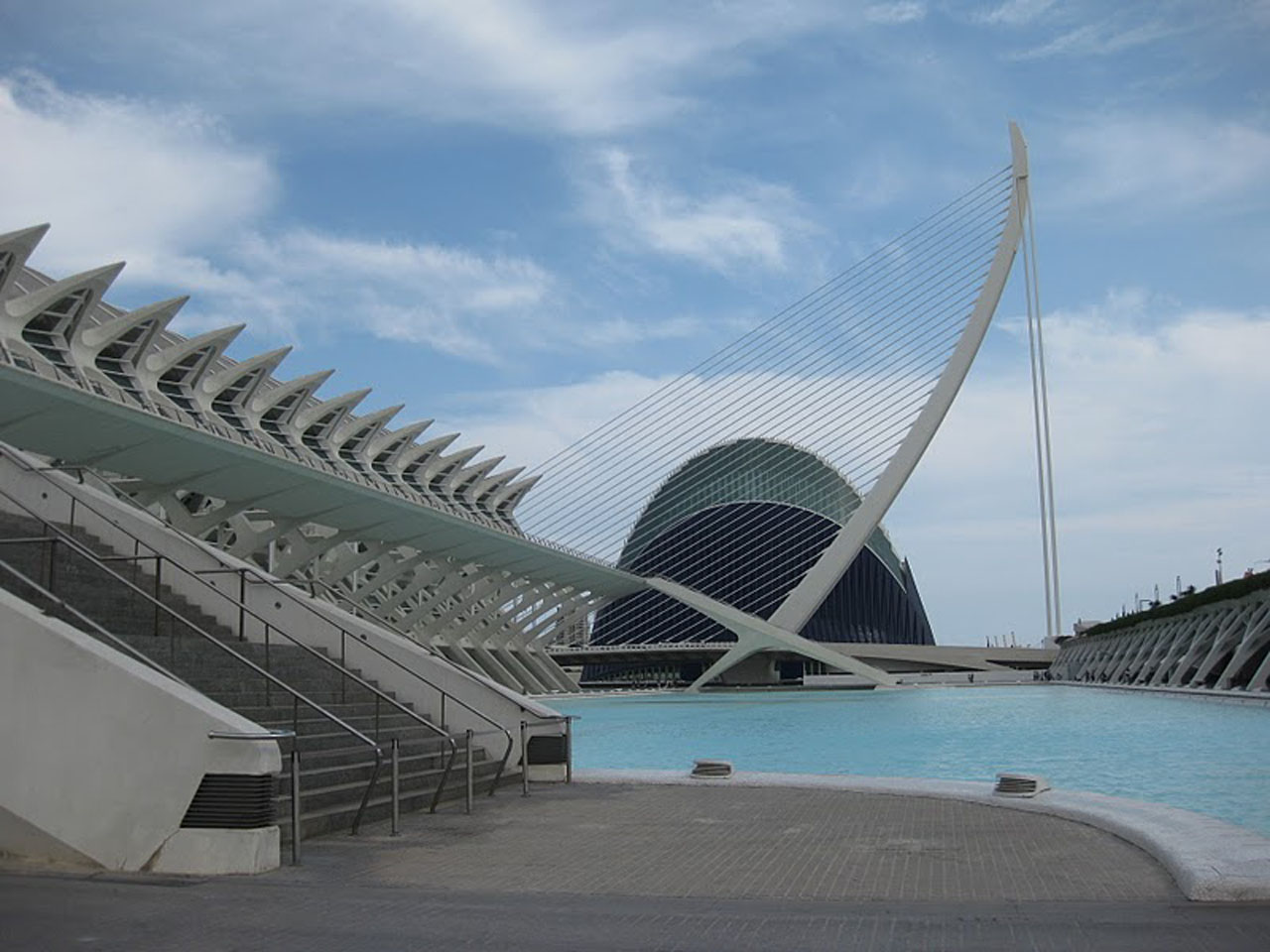 The Reina Sofia Arts Palace is Valencia's opera house and performing arts center. The tallest opera house in the world, it consists of four large halls: the Main Hall, Master Hall, Auditorium, and Martín y Soler Theater.
L'Àgora is an 80-m high multi-functional covered plaza where concerts and various cultural and sporting events are held.
The City of Arts and Sciences is as ambitious as it is provocative and above all, unique. Although continuing Spain's rich legacy of groundbreaking art and architecture, it's a clean break with tradition. Futuristic and breathtaking, Calatrava's creation embodies pure 21st century design and innovation.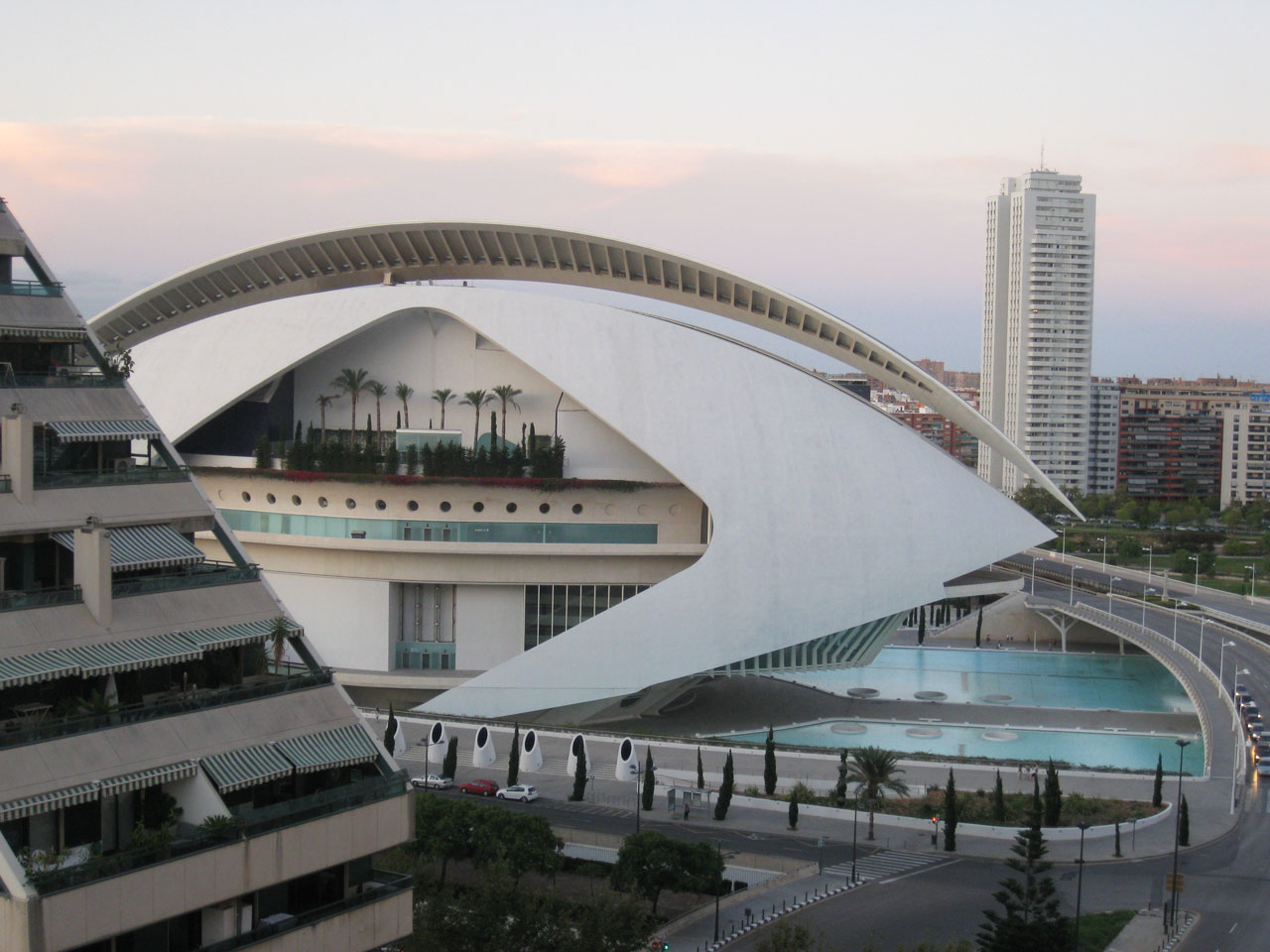 Nicole graduated from Georgia State University with a Post Graduate degree in Spanish to English Translation and a B.A. in Spanish and International Business. Presently living in Madrid, Nicole works as a freelance writer and translator and enjoys traveling around the Iberian peninsula taking photos of Spain's rich blend of historic and modern architecture. Her articles and photos have been published in various trade publications and websites.
Website: www.passtheham.com/
Latest from Nicole Jewell