Zaha Hadid's Library and Learning Center
Perhaps no building type has changed more in the past generation than the university library. Enormous book collections, once the organizing feature of these buildings, have lost their prominence as scholastic resources. Today's college students, having grown up using the Internet, have little patience for a warren of "stacks" and laborious searches through printed materials. Therefore, a building prototype that was traditional, monumental, and static has given way to a new, more fluid style.The dynamic form created by Zaha Hadid to house the new Library and Learning Center for the University of Economics and Business in Vienna, Austria, makes a definitive statement regarding the contemporary function of a scholarly library.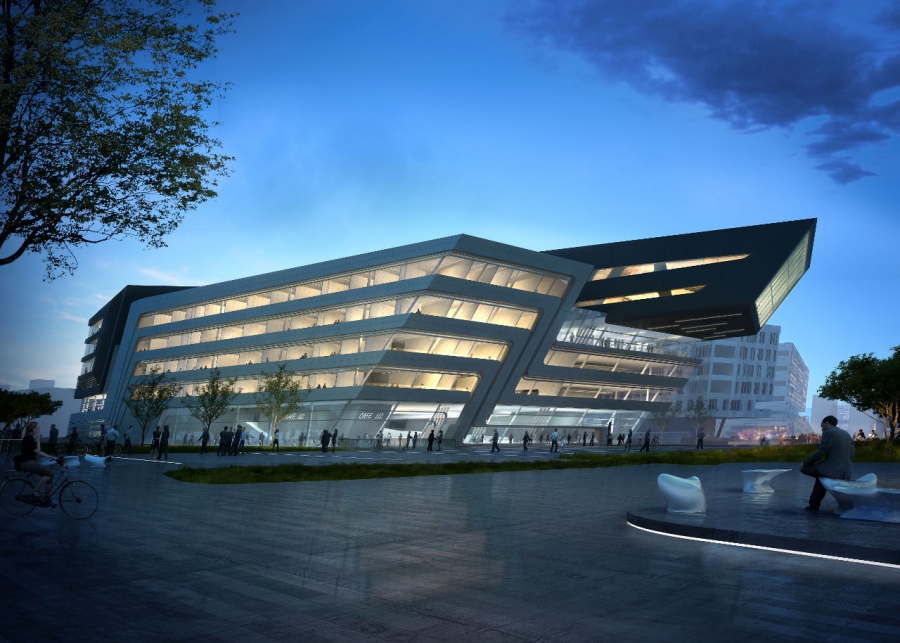 BUSarchitektur was awarded the contract for a new master plan for the university in 2008; the scheme for the university's new location involves dividing the campus into several zones, each of which is dedicated to a specific academic purpose. Zaha Hadid Architects won the competition held by the university to design the new Library and Learning Center, also in 2008. The structure will link the academic zones together at the center of the campus.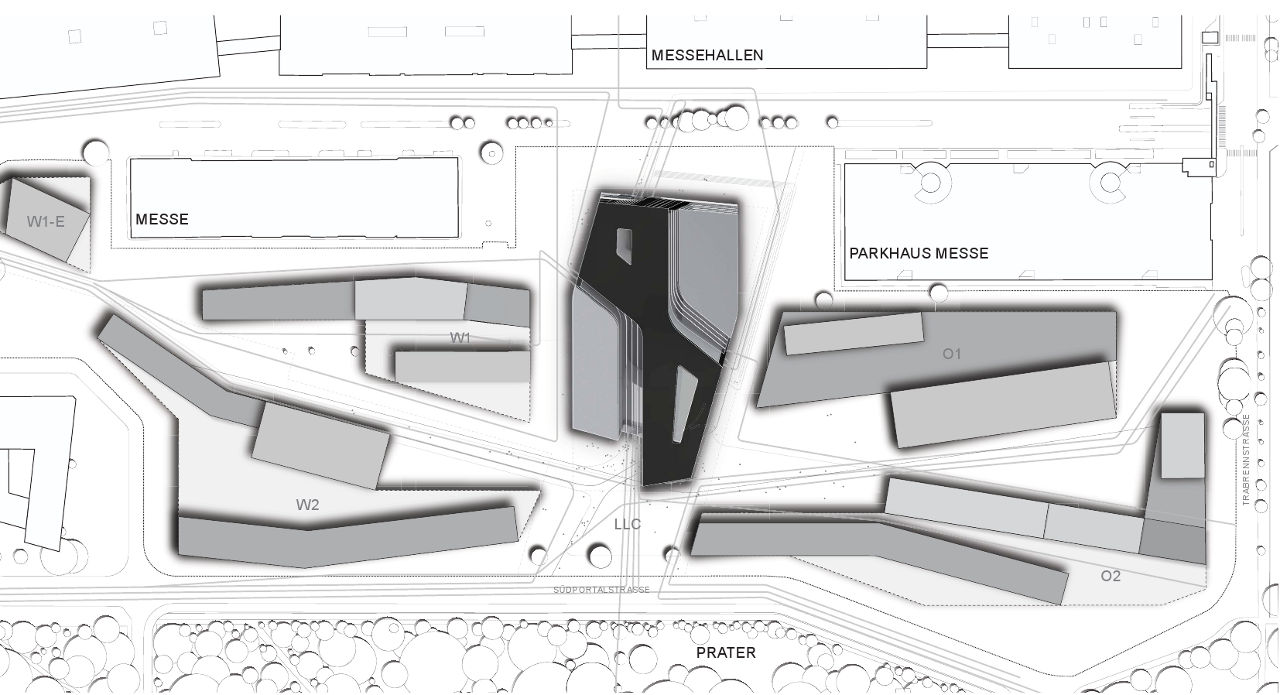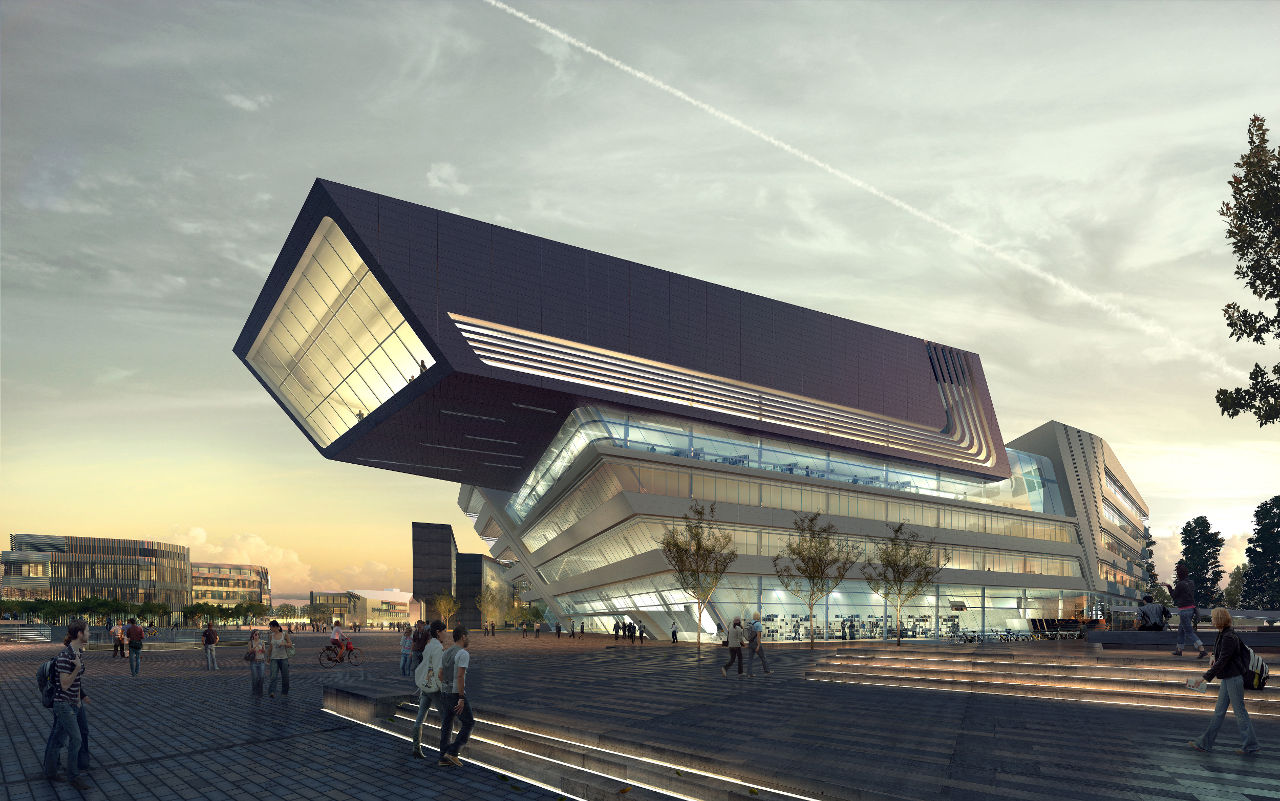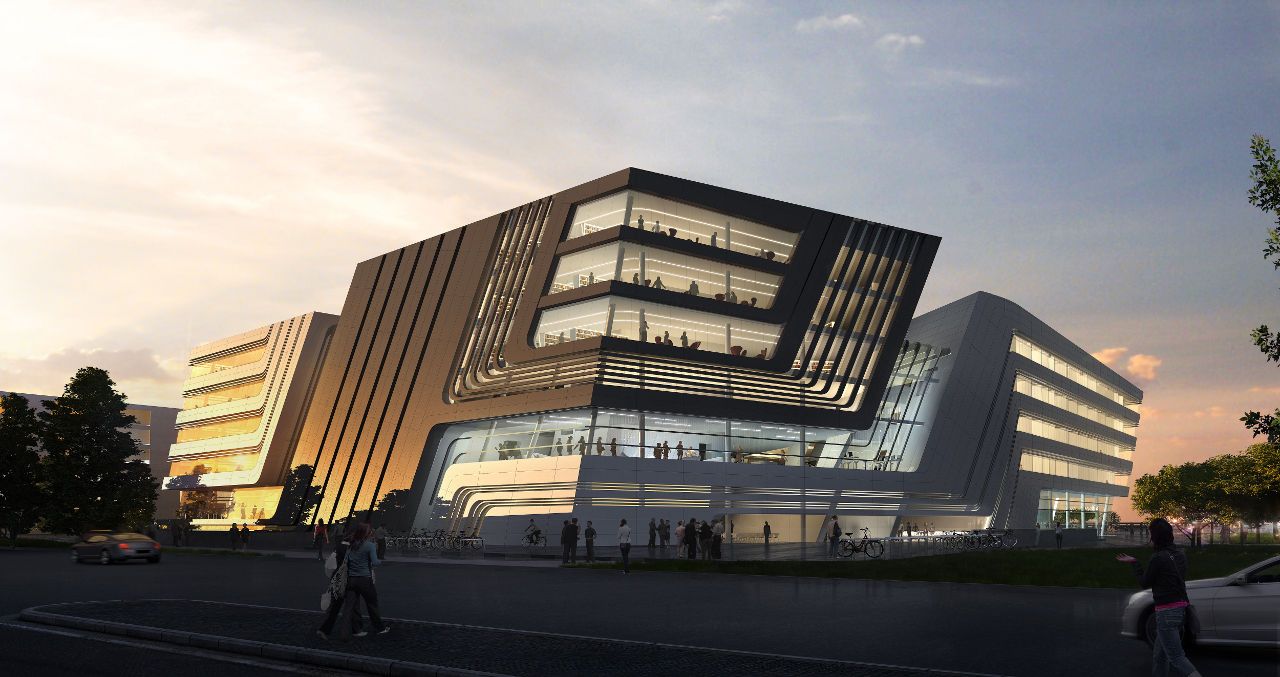 The building volume thrusts outward from its site in a series of polyhedra, each of which inclines forward as if to evoke a sense of aerodynamics. Glazed public spaces, curved in contrast to the linear exterior, wind through the solid building mass. Inside this multistory atrium, the sense of movement is established by forms that look more organic. Like an oceanic landscape, curvilinear walls appear to have been smoothed by erosion and are pierced by irregularly shaped ribbon windows and passageways, giving a reef-like effect. Deep structural ribs in the glazing ripple outward from the walls. Stratified floor plates continue the motif of an organic, weathered environment.
In addition to its more traditional programmatic spaces, the building includes a language laboratory, data center, book shop, training rooms, club room, auditorium, and cafeteria. The finished building will be five stories high and approximately 28,000 sq m net (approximately 301,390 sq ft) / 42,000 sq m gross (approximately 452,084 sq ft). It is expected to be completed in 2012.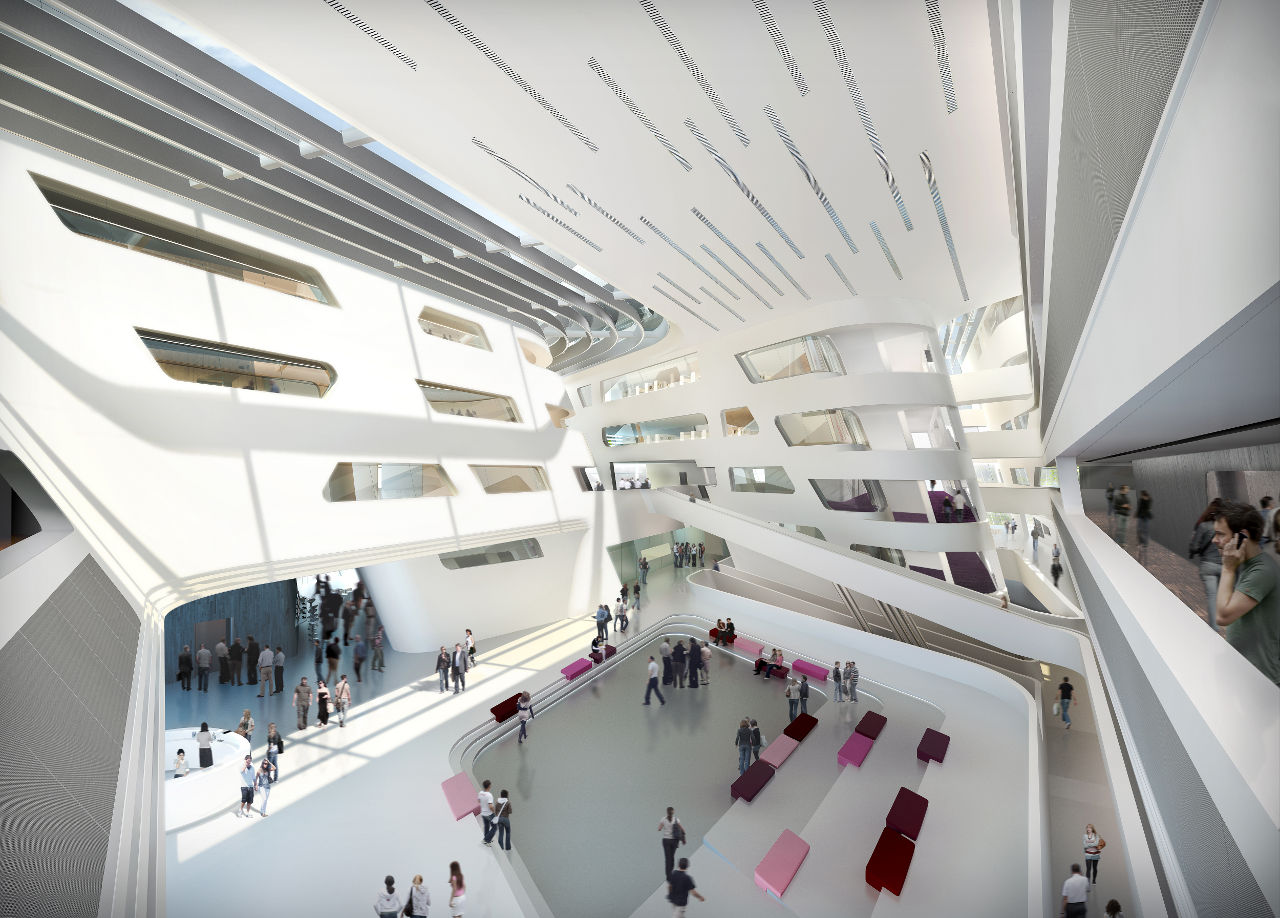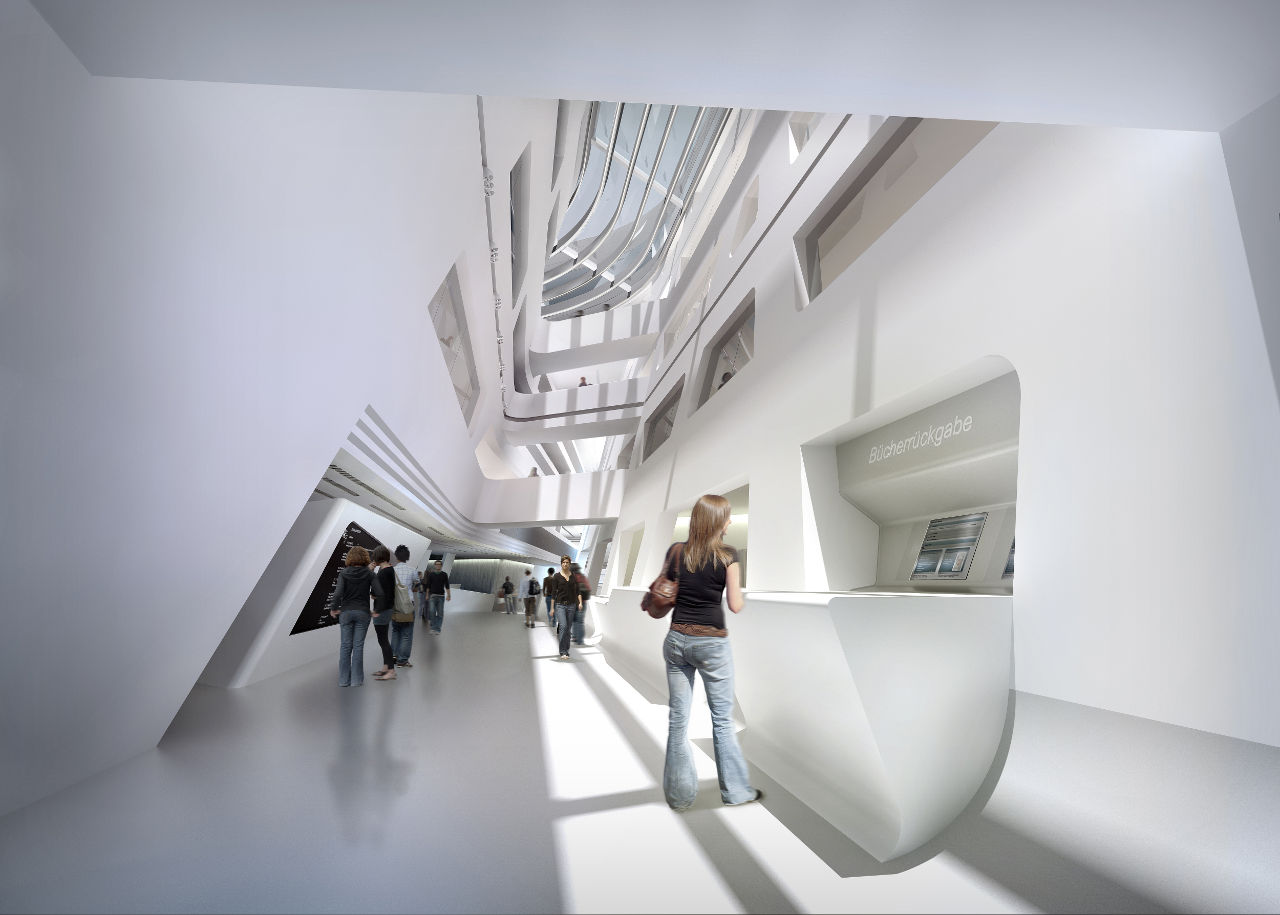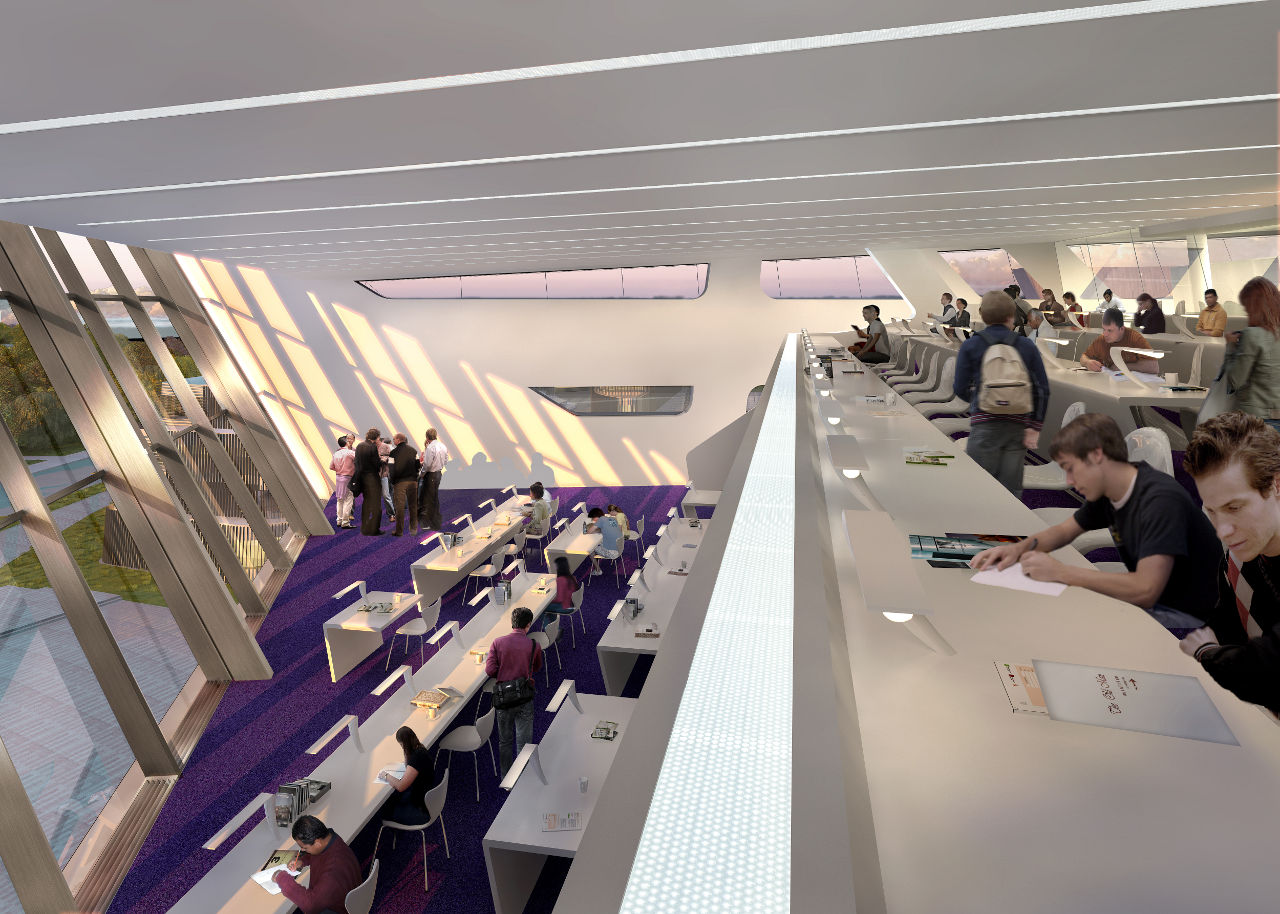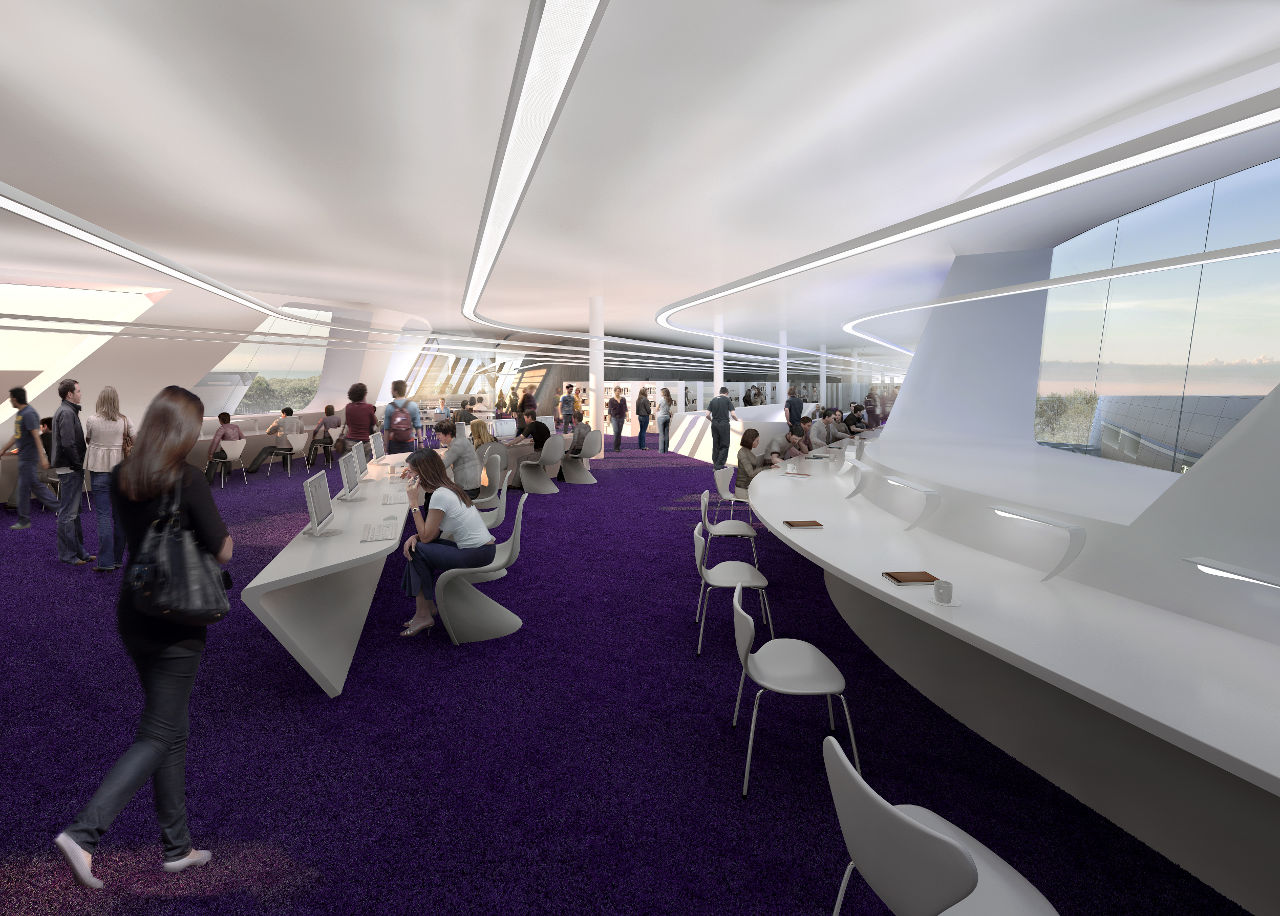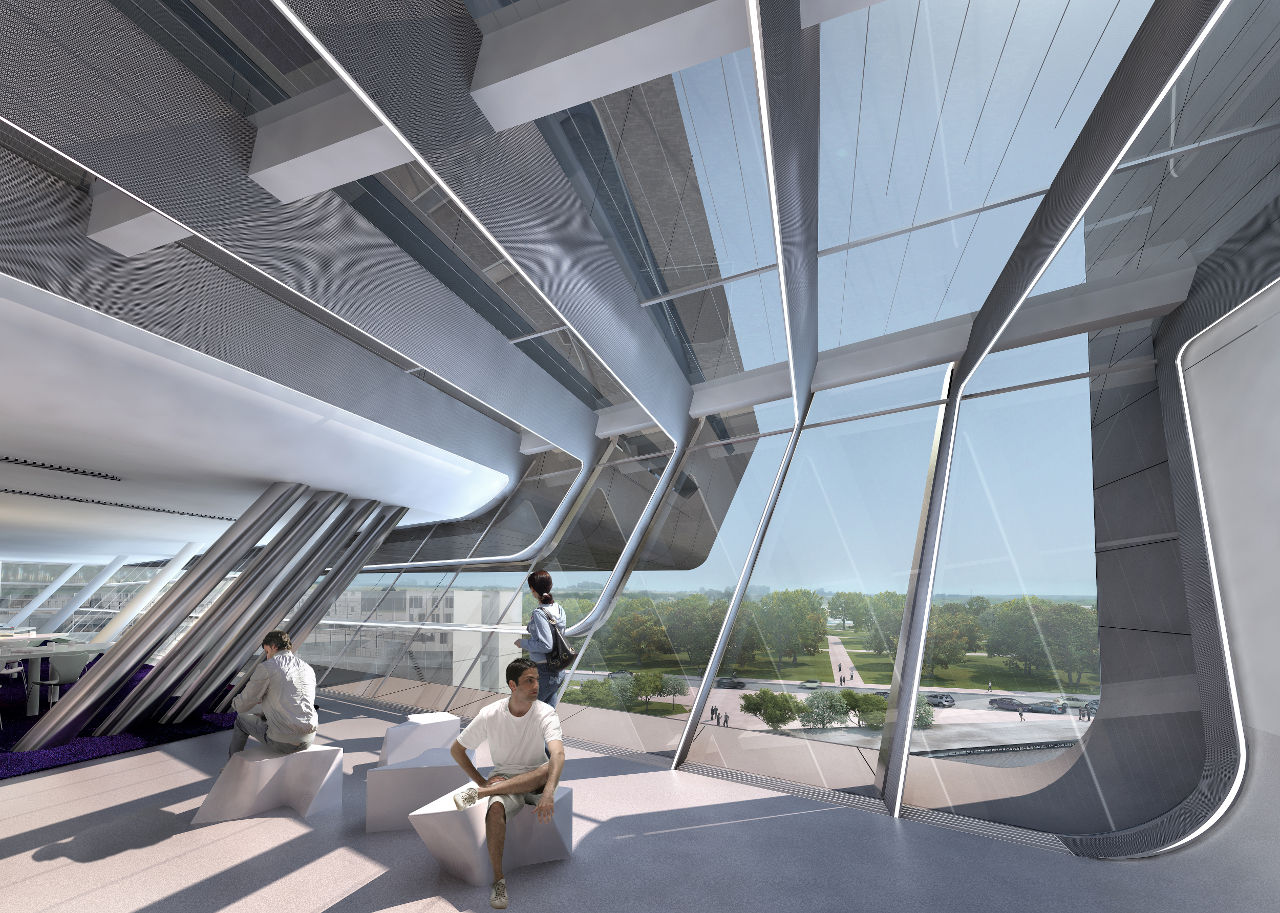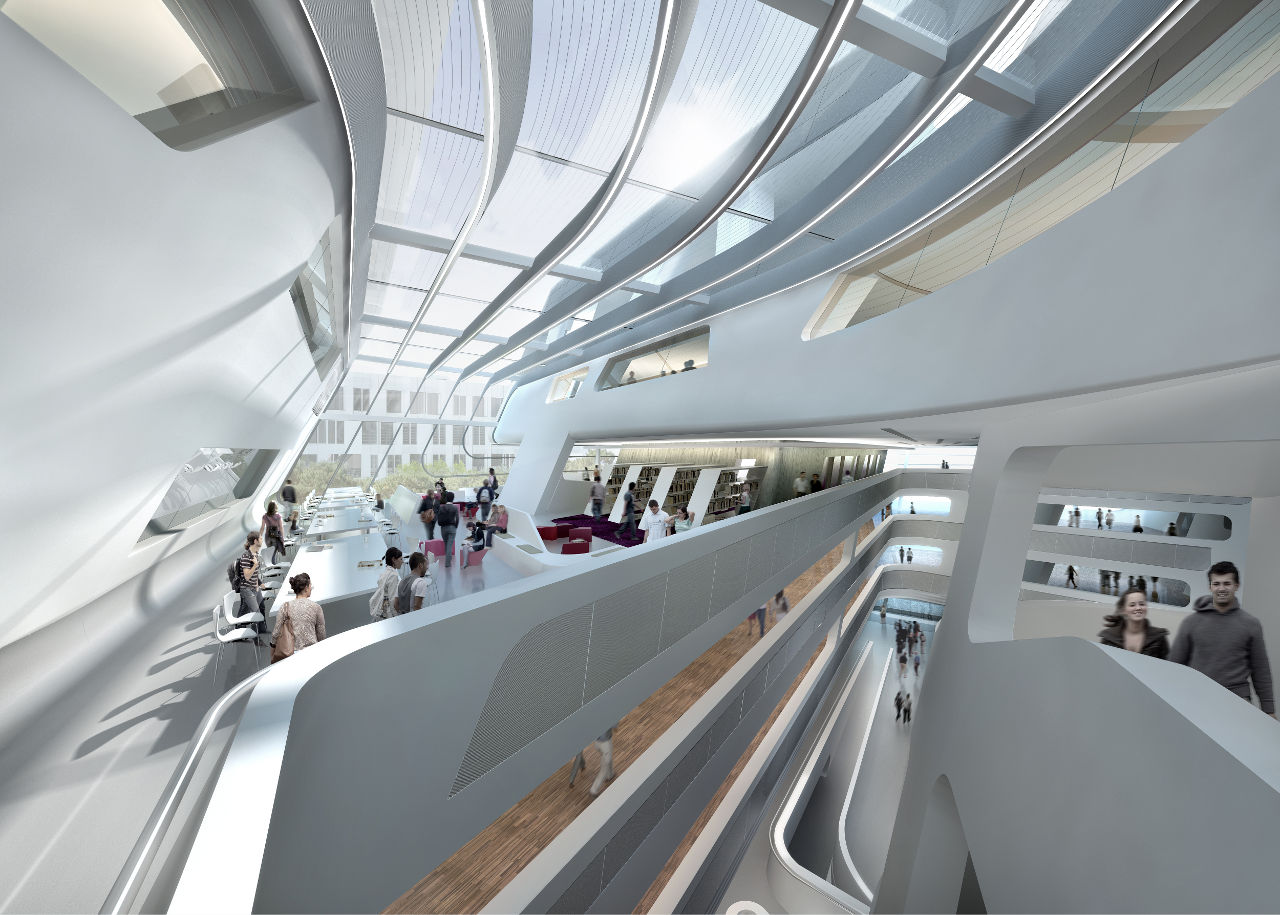 The all-encompassing programmatic functions of the Library and Learning Center -- and of modern university libraries in general -- were emphasized by the Rector of the University of Economics and Business, Christoph Badelt, in a quote following the competition in 2008: "A library and learning center should be more than a mere library in the classical sense: it is a research and a service facility, a workplace and lounge, a place of communication and a traffic hub, at one and the same time. With its breathtaking architecture, the design by Zaha Hadid manages to combine all the key functions of study in a most wonderful way. It is a vision that embodies this innovative concept of a university."
Hadid herself said, "I am delighted to be working in Vienna as I have a close affiliation with the city. As a center of research, the Library and Learning Center is forum for the exchange of ideas. It is very exciting for us to be part of the University's expansion."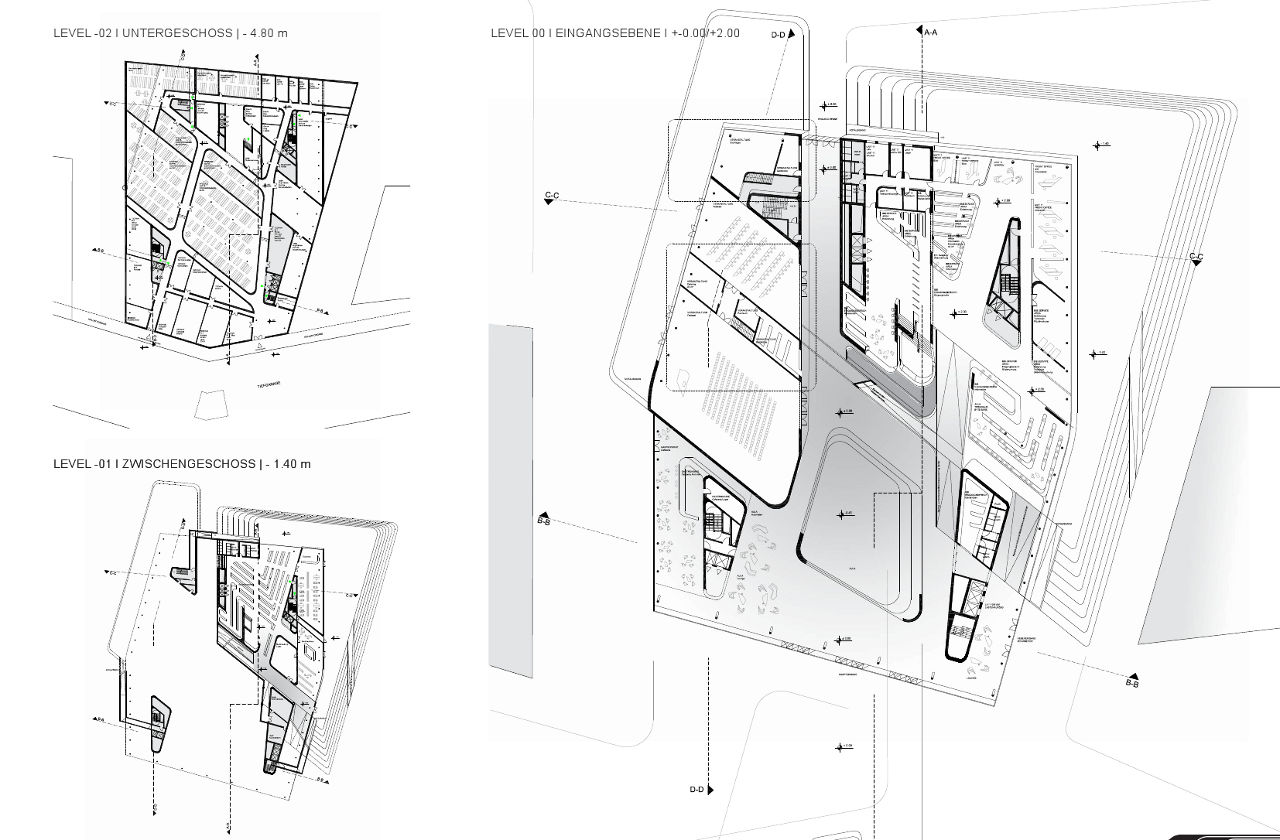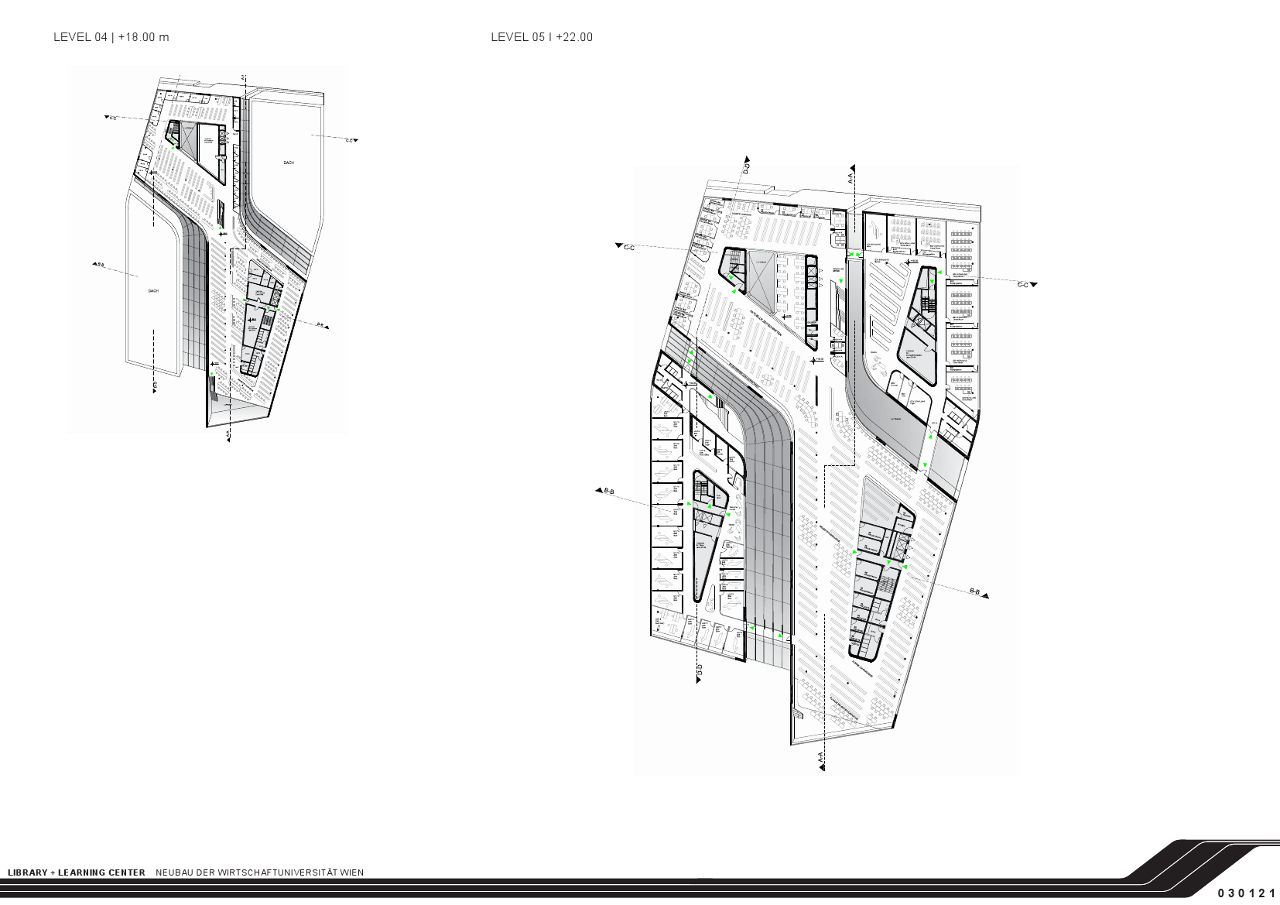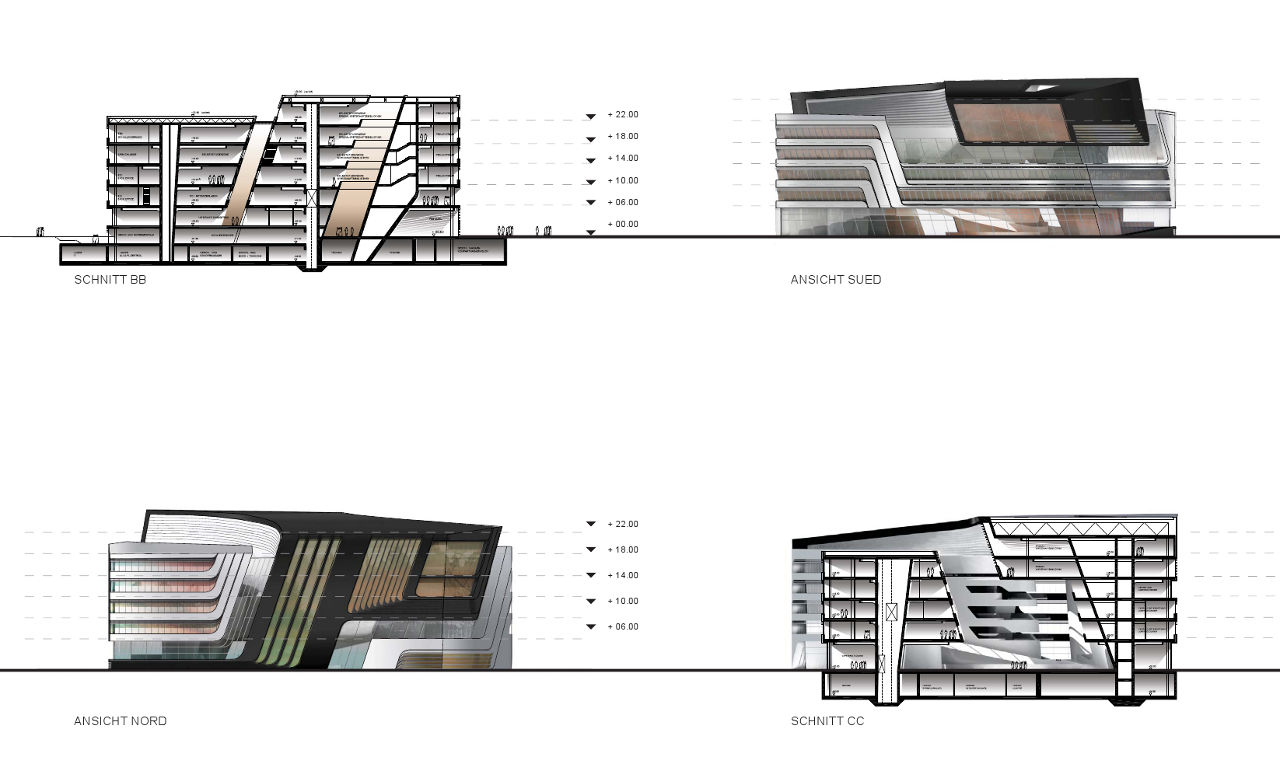 Kristin graduated from The Ohio State University in 1988 with a B.S. in architecture and a minor in English literature. Afterward, she moved to Seattle, Washington, and began to work as a freelance design journalist, having regular assignments with Seattle's Daily Journal of Commerce.
After returning to Ohio in 1995, her freelance activities expanded to include writing for trade publications and websites, as well as other forms of electronic media. In 2011, Kristin became the managing editor for Buildipedia.com.
Kristin has been a features writer for Buildipedia.com since January 2010. Some of her articles include:
Latest from Kristin Dispenza