Give Me Your Renovated: Enhancements to the Statue of Liberty
Enhancements to NYC's iconic Statue of Liberty will improve visits, although damage from Hurricane Sandy has closed it until repairs can be made to the grounds and docks.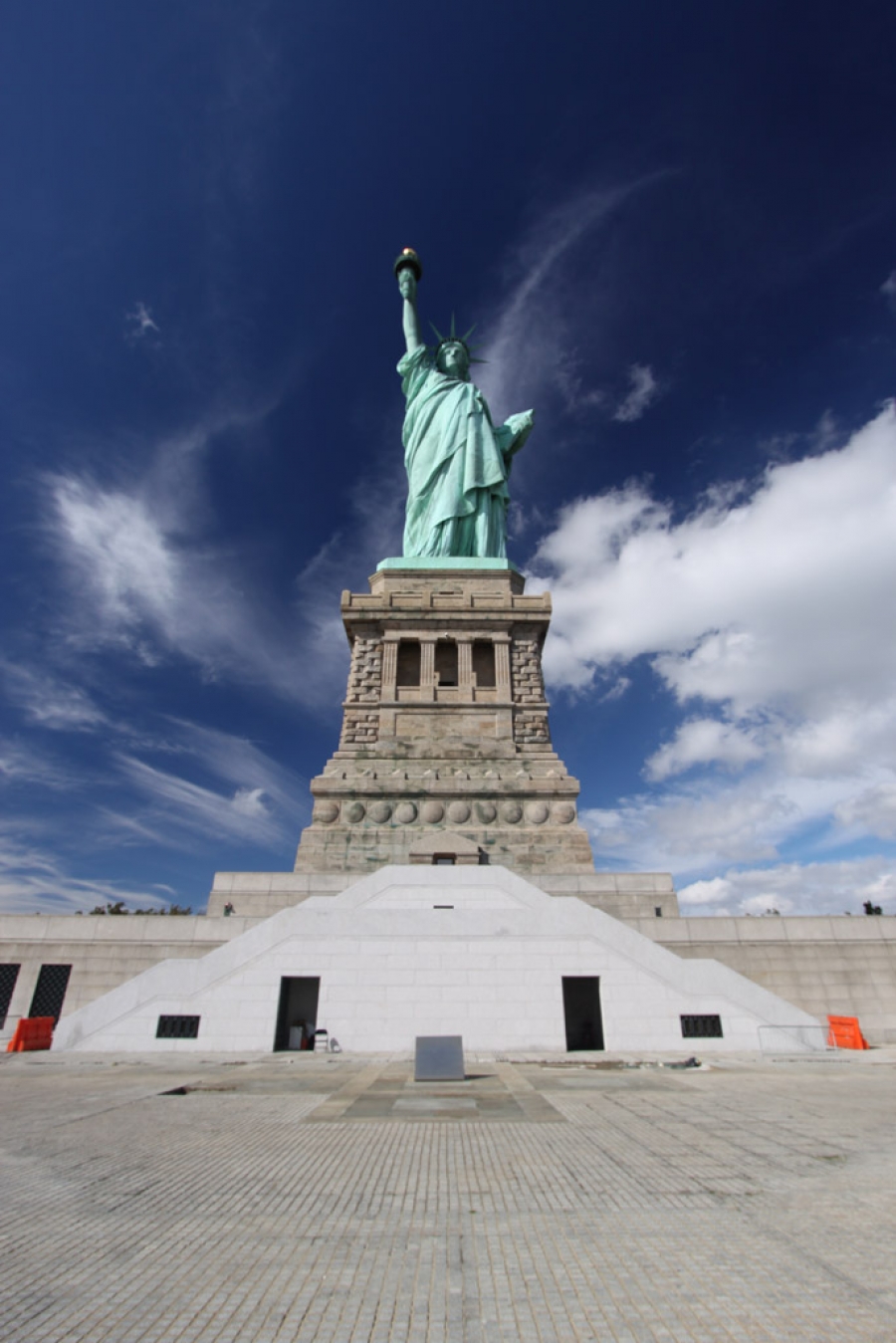 Even the most historic monuments sometimes need modern-day makeovers, and America's most prized emblem of freedom and democracy, the Statue of Liberty, is no different. The iconic statue has recently reopened after a full year of enhancements that were required to upgrade multiple visitor safety and accessibility features.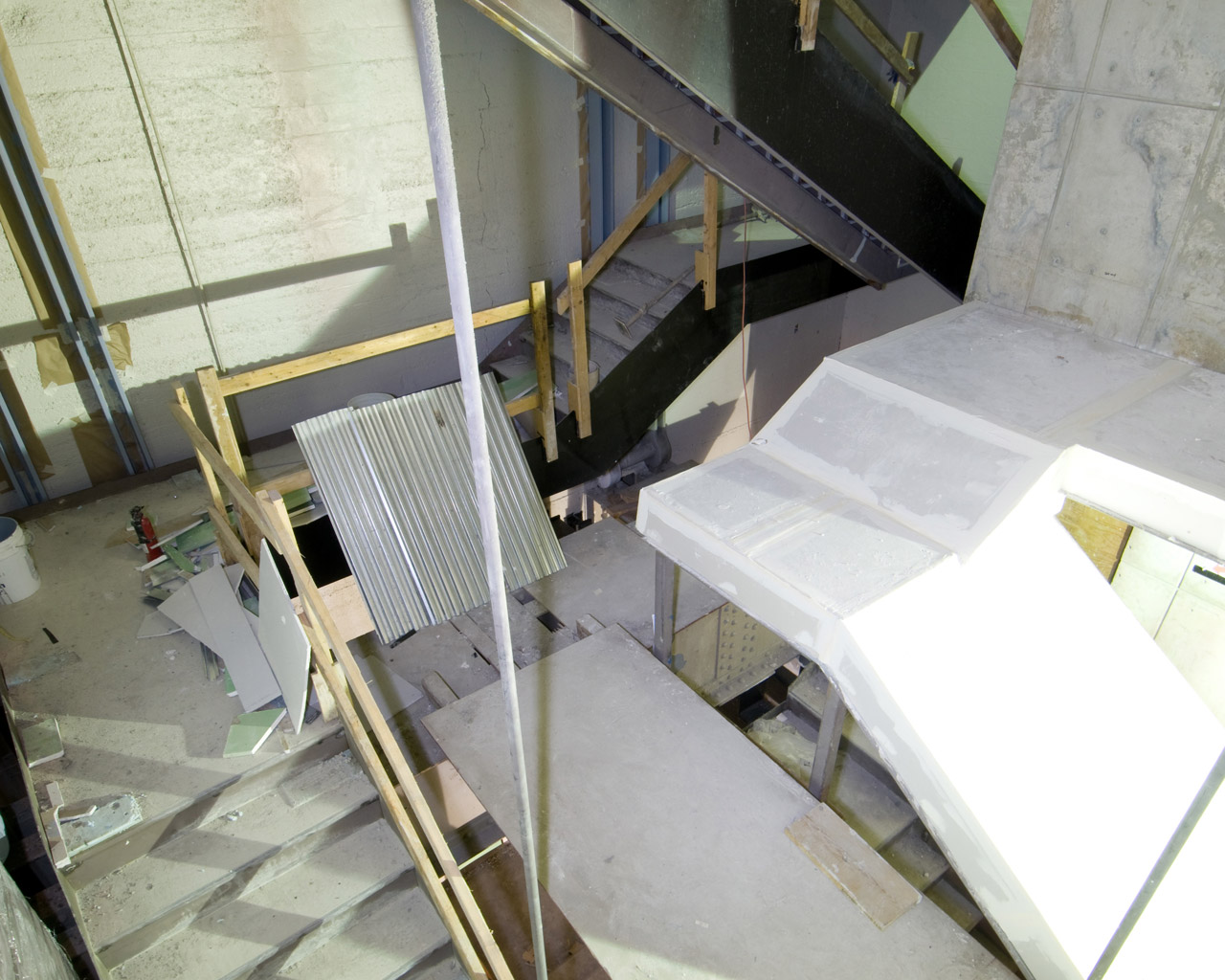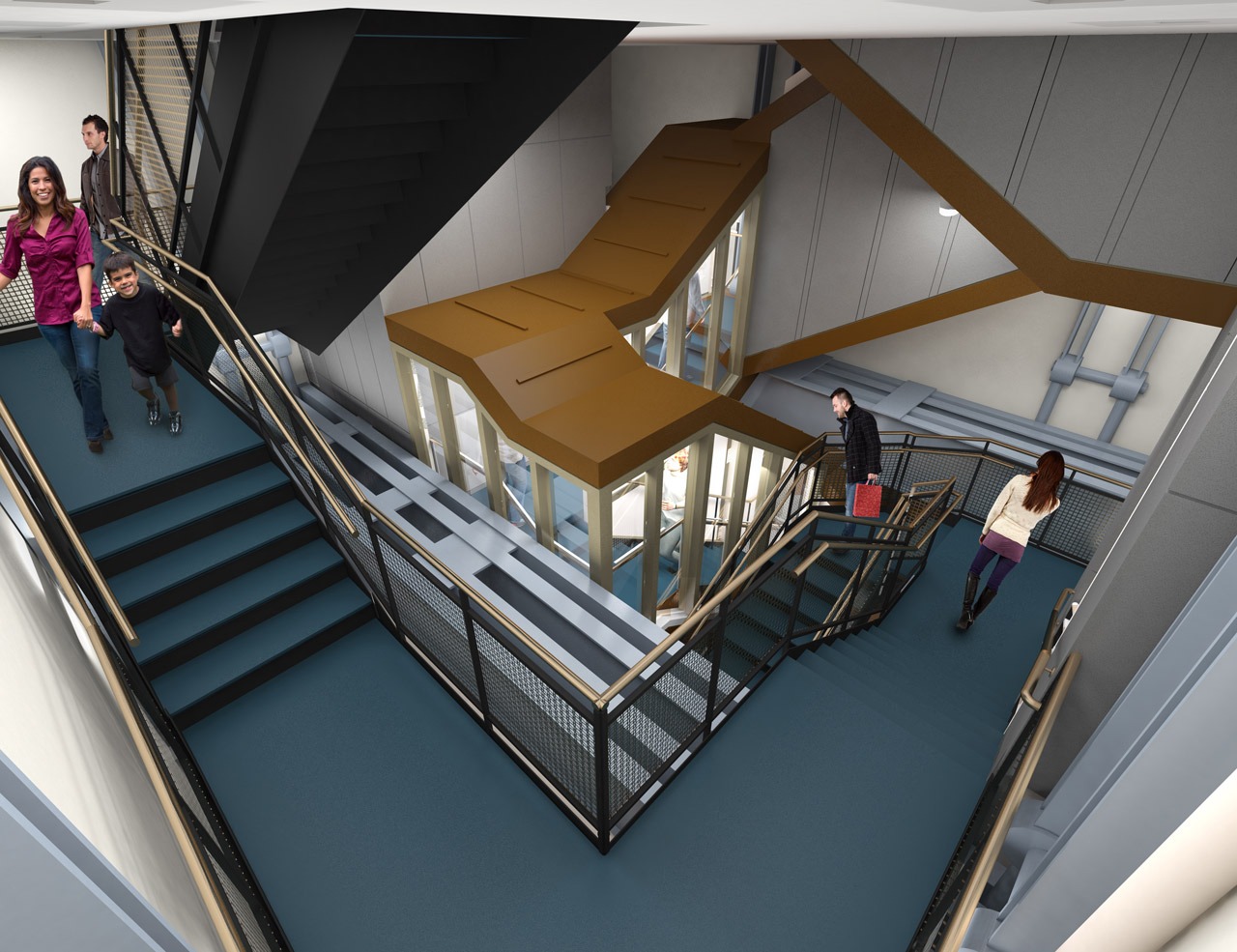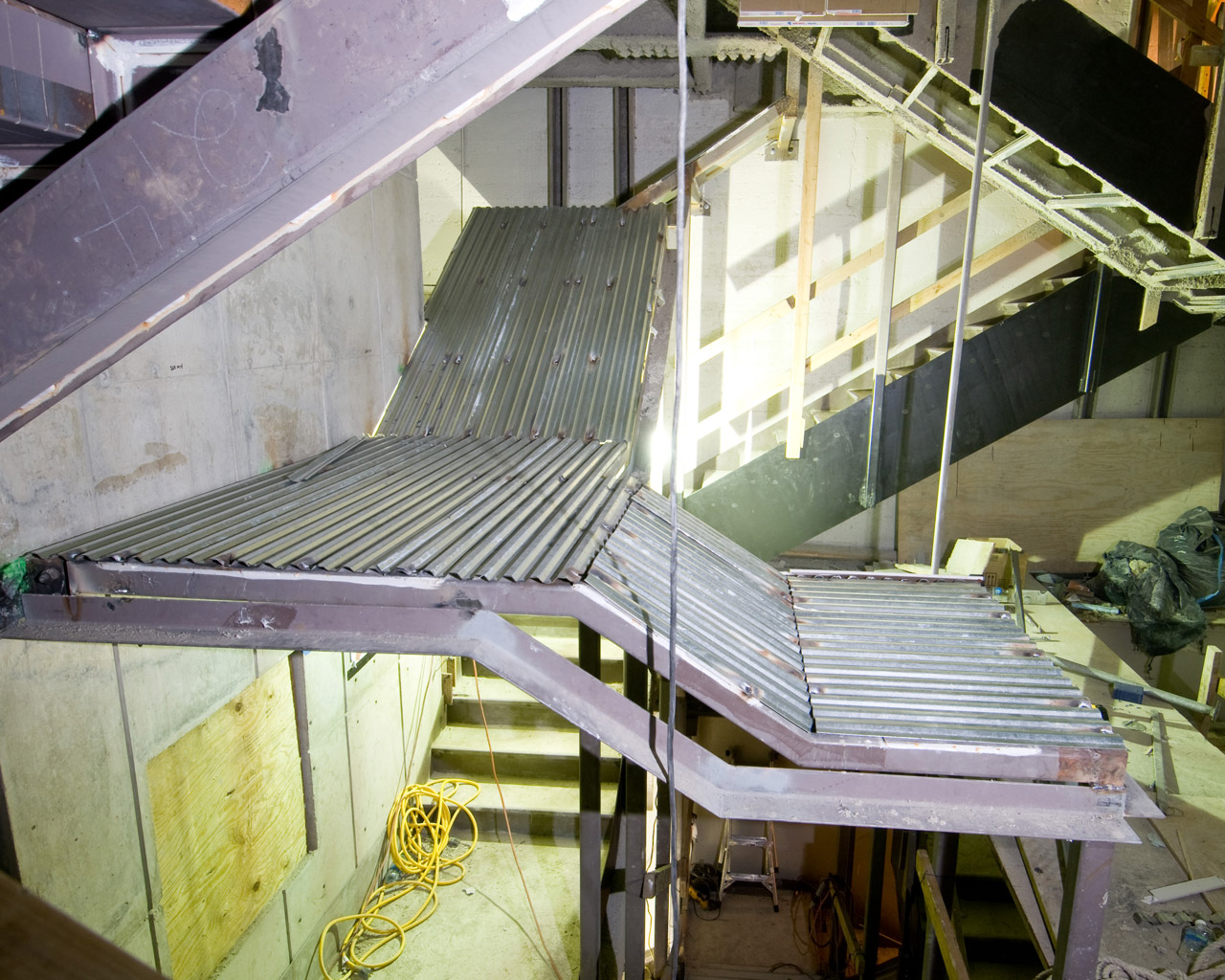 According to New York Harbor Parks, approximately four million people visit the Statue of Liberty National Monument and Ellis Island each year. With this enormous amount of traffic, it was imperative that the 126-year-old statue be upgraded to meet current New York City code requirements, not only to enhance the visitors' experience but also to protect the highly treasured statue itself.
Hugh Duffy, project manager with the National Park Service (NPS), states, "The Statue of Liberty has been welcoming people as they enter New York Harbor since 1886, and she continues to evoke the spirit of freedom, which is the essence of our great nation. By enhancing safety and accessibility to this National Monument, we continue to celebrate America's most lasting legacy."
In 2009, Farewell Mills Gatsch was awarded the project. This firm underwent a change in organization, forming two architectural design practices, and Mills + Schnoering Architects (M+Sa), which specializes in preservation of historic structures, began to consult with the National Park Service on the specific needs of the project. In collaboration with the Joseph A. Natoli Construction Corporation, Mills +Schnoering began renovations in 2011 with the objective of enhancing the accessibility and safety of the iconic statue's interior pedestal.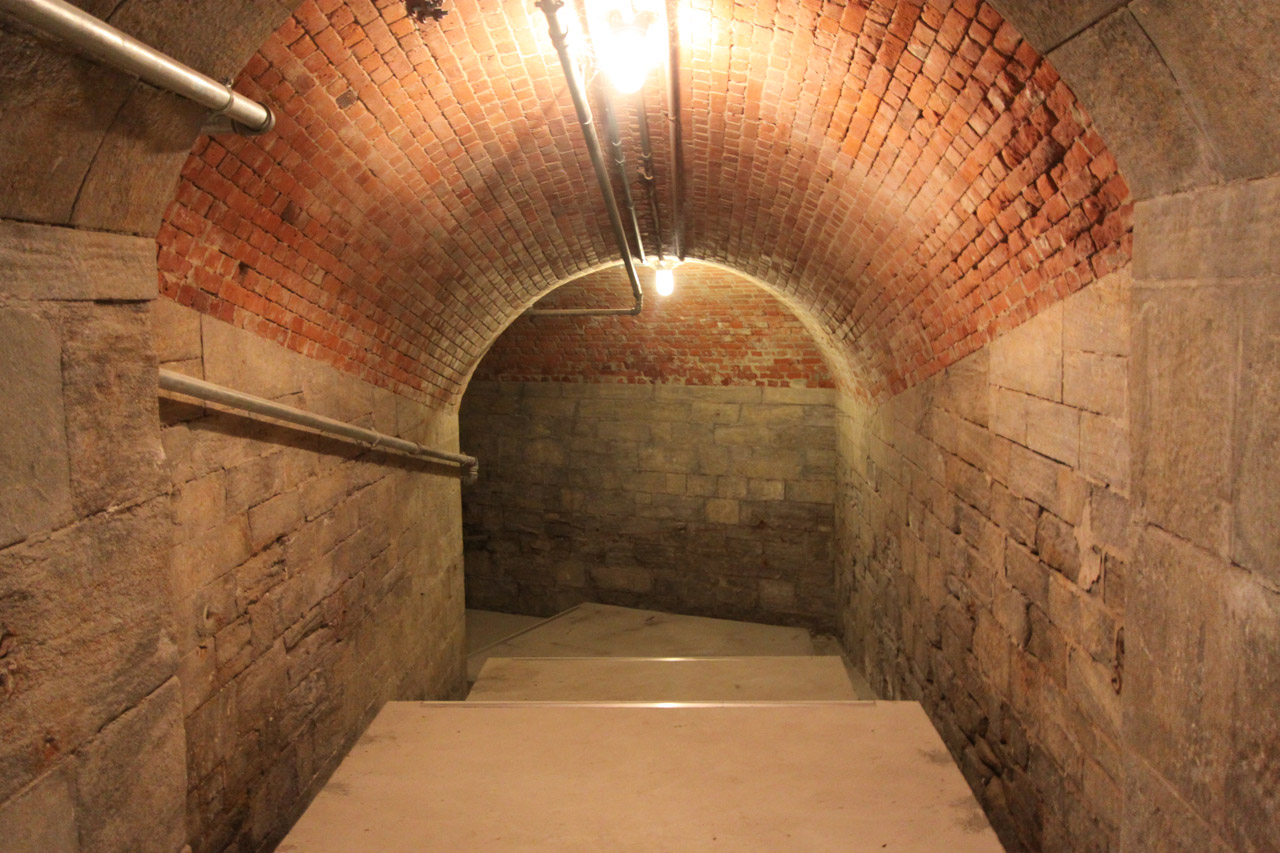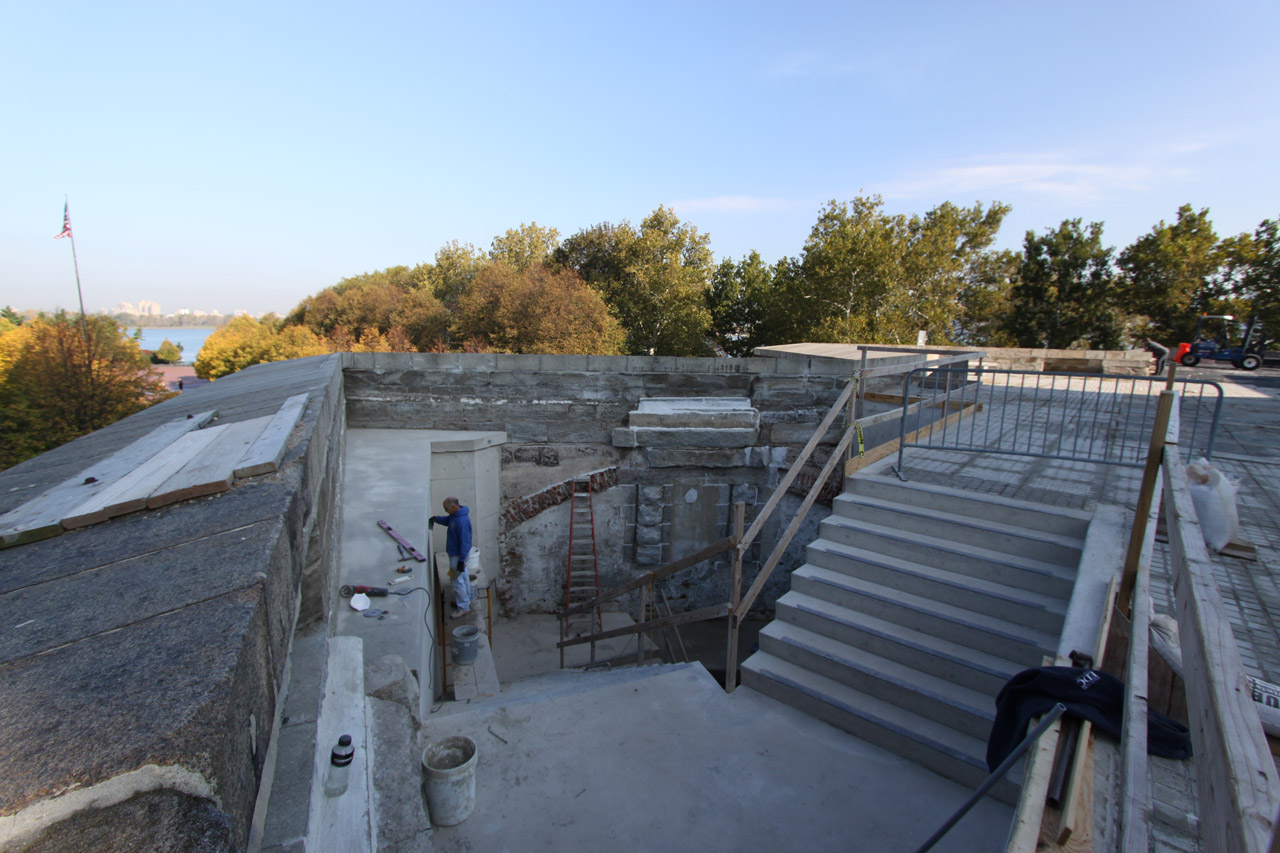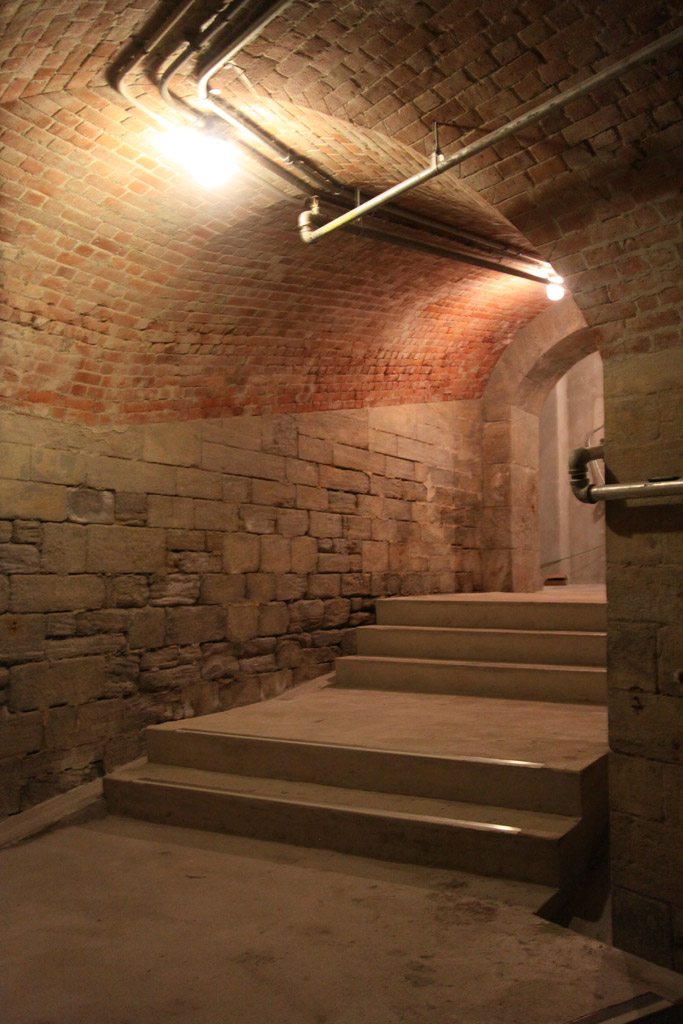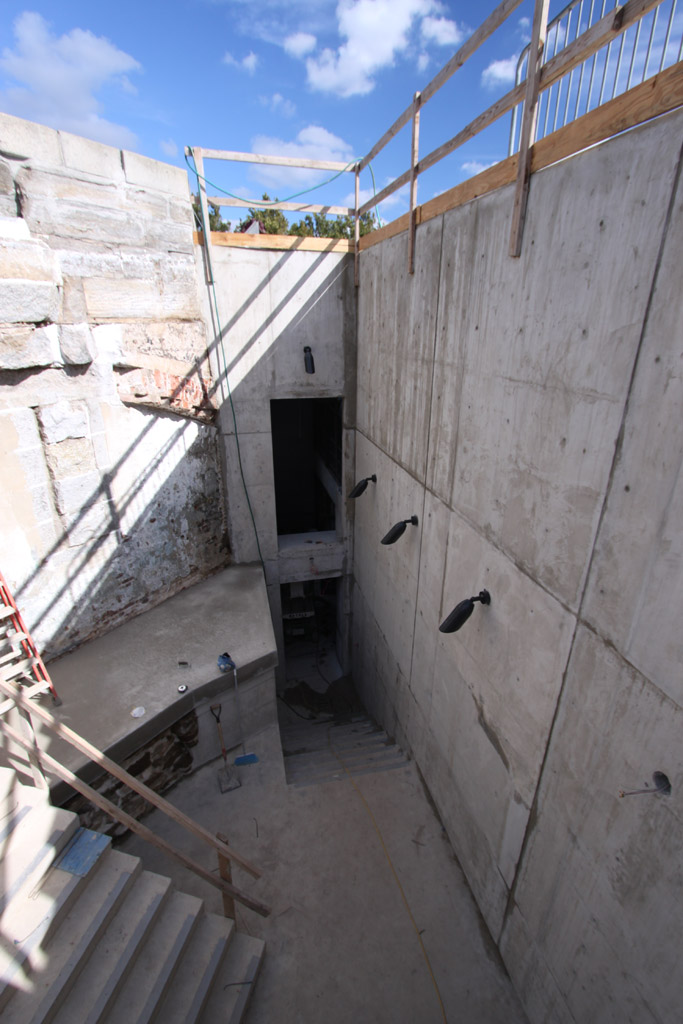 The multi-purpose project, with an initial budget of $28,000,000, called for a number of improvements including upgraded fire system protection, more accessibility for all visitors, new interior and exterior stairs, HVAC, emergency lighting, additional egresses, and historical preservation elements.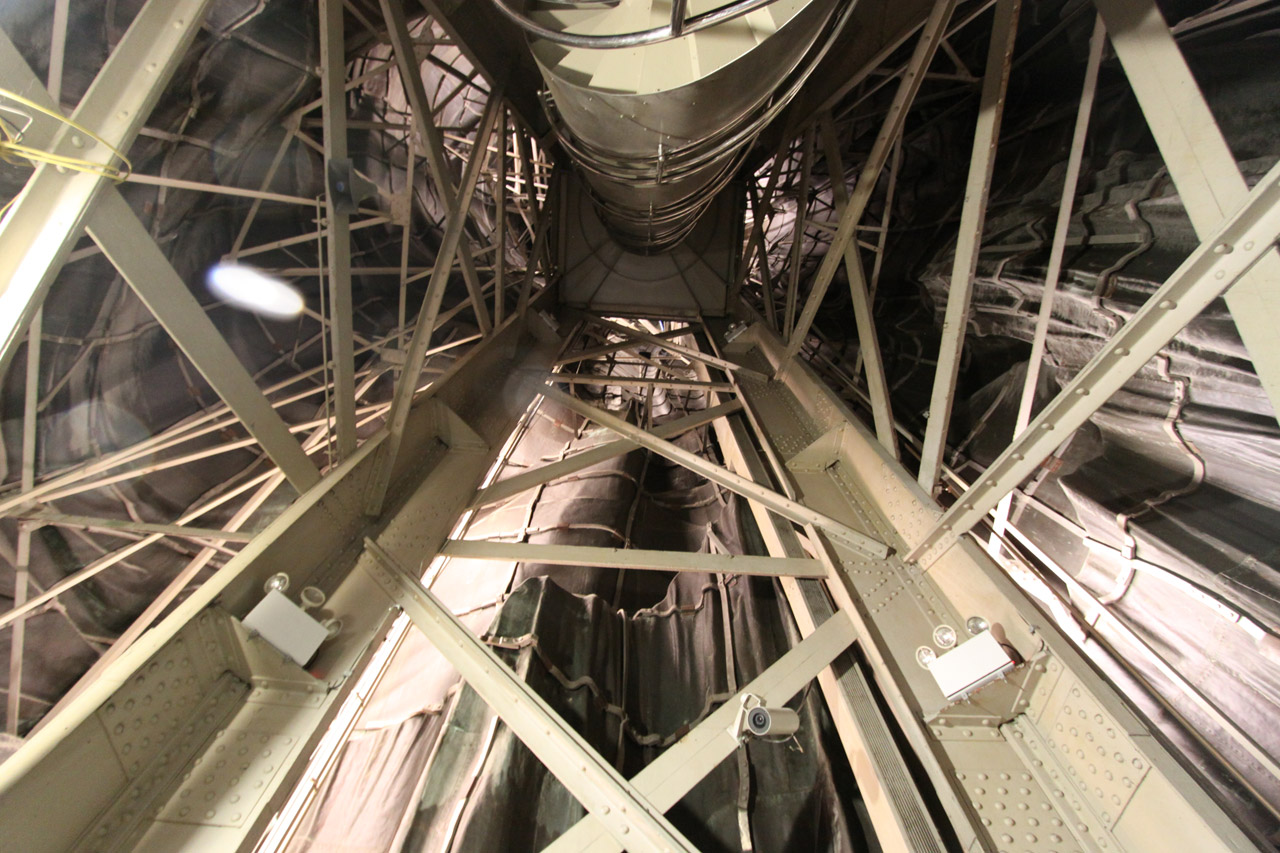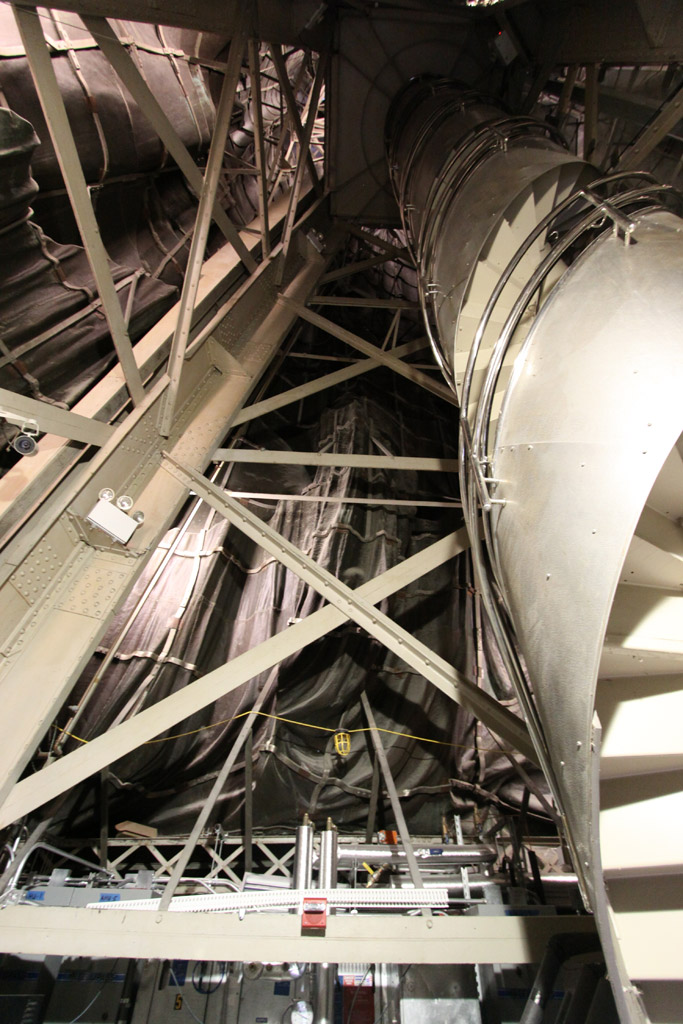 A project of this magnitude was a huge responsibility for all involved and it certainly required distinctive and creative measures to complete the project. Modernizing the access and structural features of the historic statue and doing it all without touching Gustave Eiffel's original interior engineering structure was incredibly complex for the construction crew and architects.
Significant Challenges
In addition to strict security measures and a delivery logistics nightmare, limited workspace and historic restrictions were true obstacles to the project and required technology to overcome. A virtual model created from multiple laser scans was made by using REVIT, three-dimensional modeling software from AutoDesk. REVIT allowed the architects to configure two new staircases and two new elevators without touching Eiffel's steel support beams and iron tie downs, which hold the statue in place.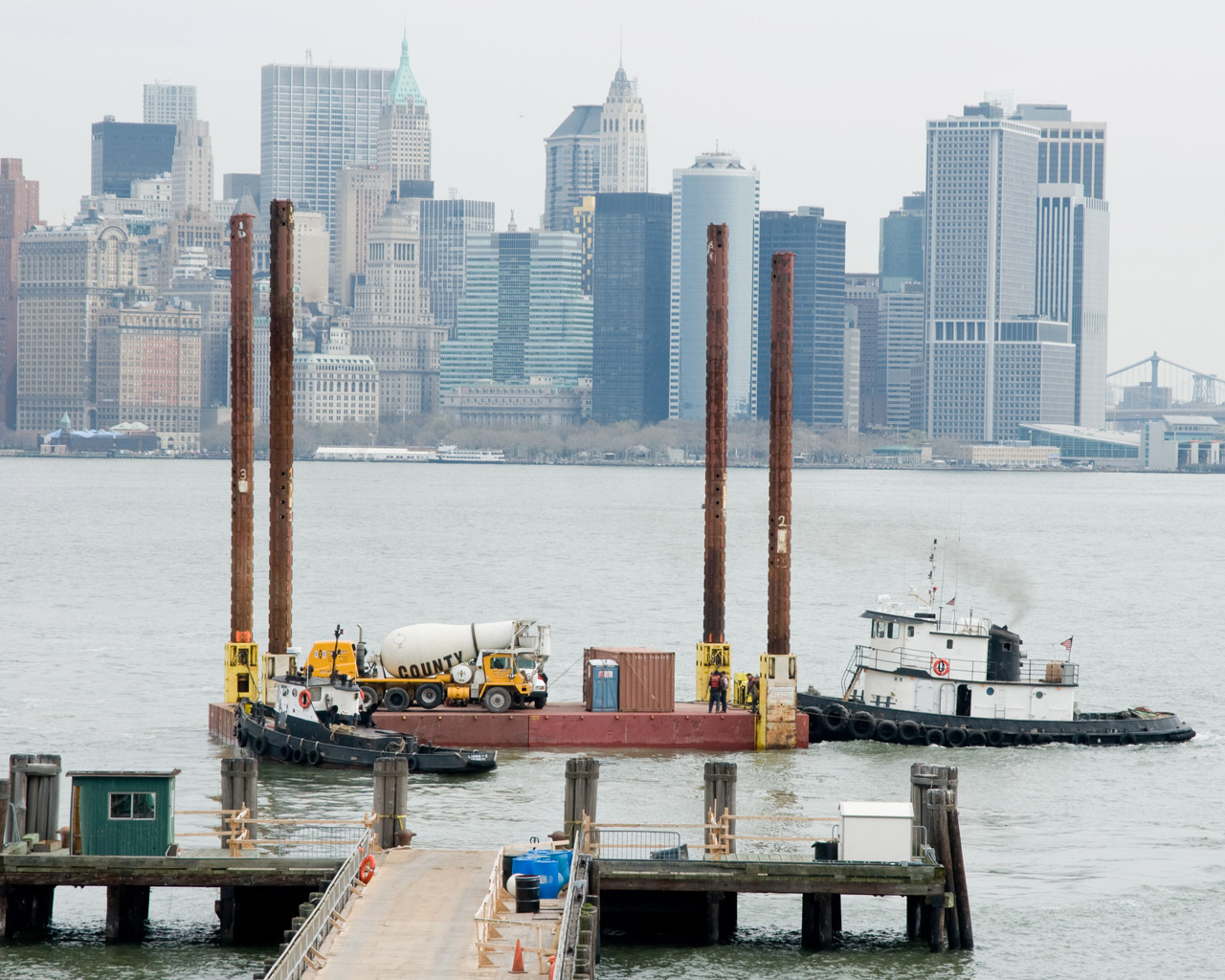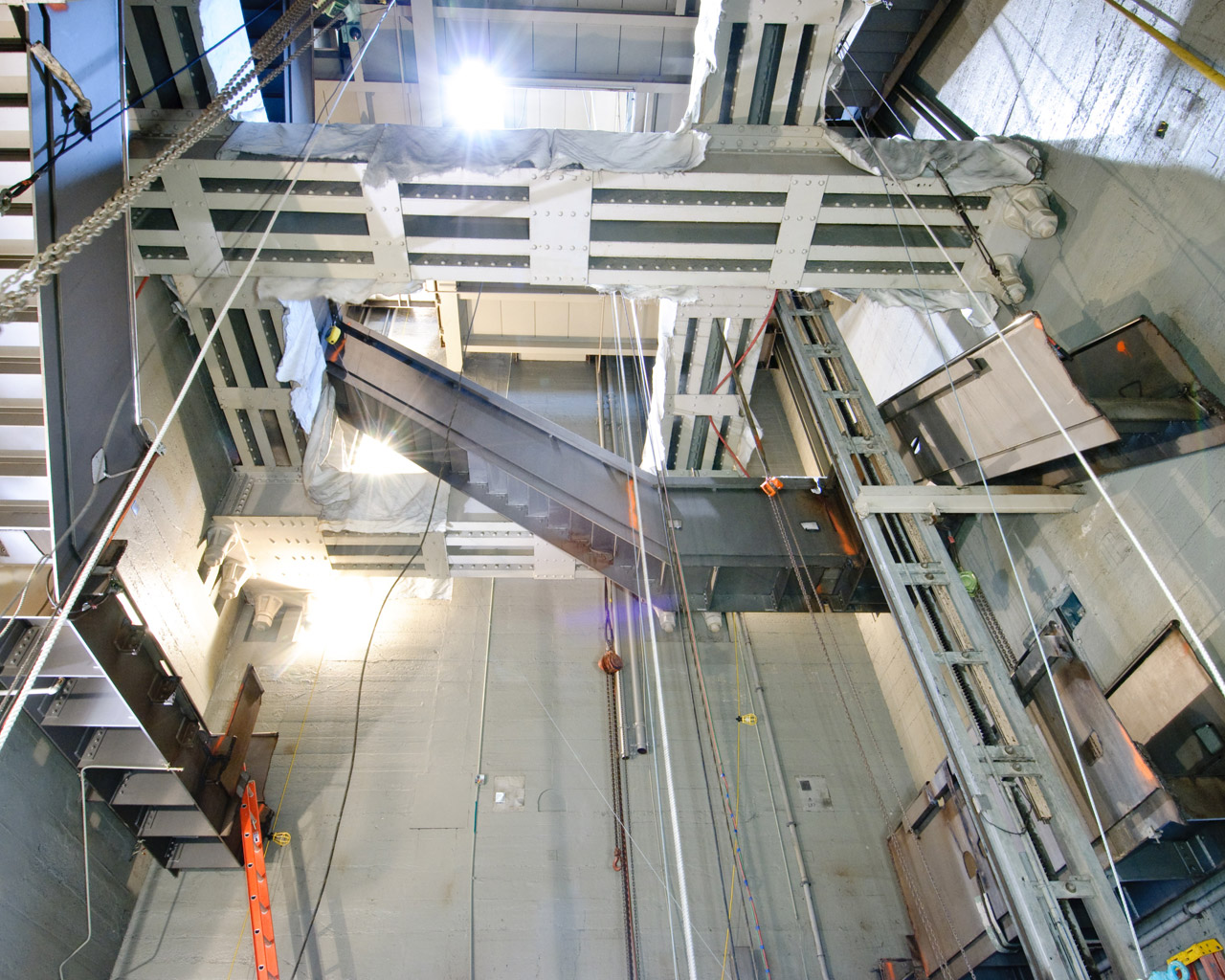 Due to the inability to attach materials to the original structural beams, the team had to build a temporary six-level scaffold inside the structure from the ground up to the observation deck. In addition, the new emergency elevator shaft had to be installed by using attachment points from the previous elevator instead of installing new attachments to the structure's interior supports.
Significant Enhancements
The principle objective of the project was code compliance in terms of accessibility and safety; this mandated completely replacing many structural elements while respecting other original structural elements.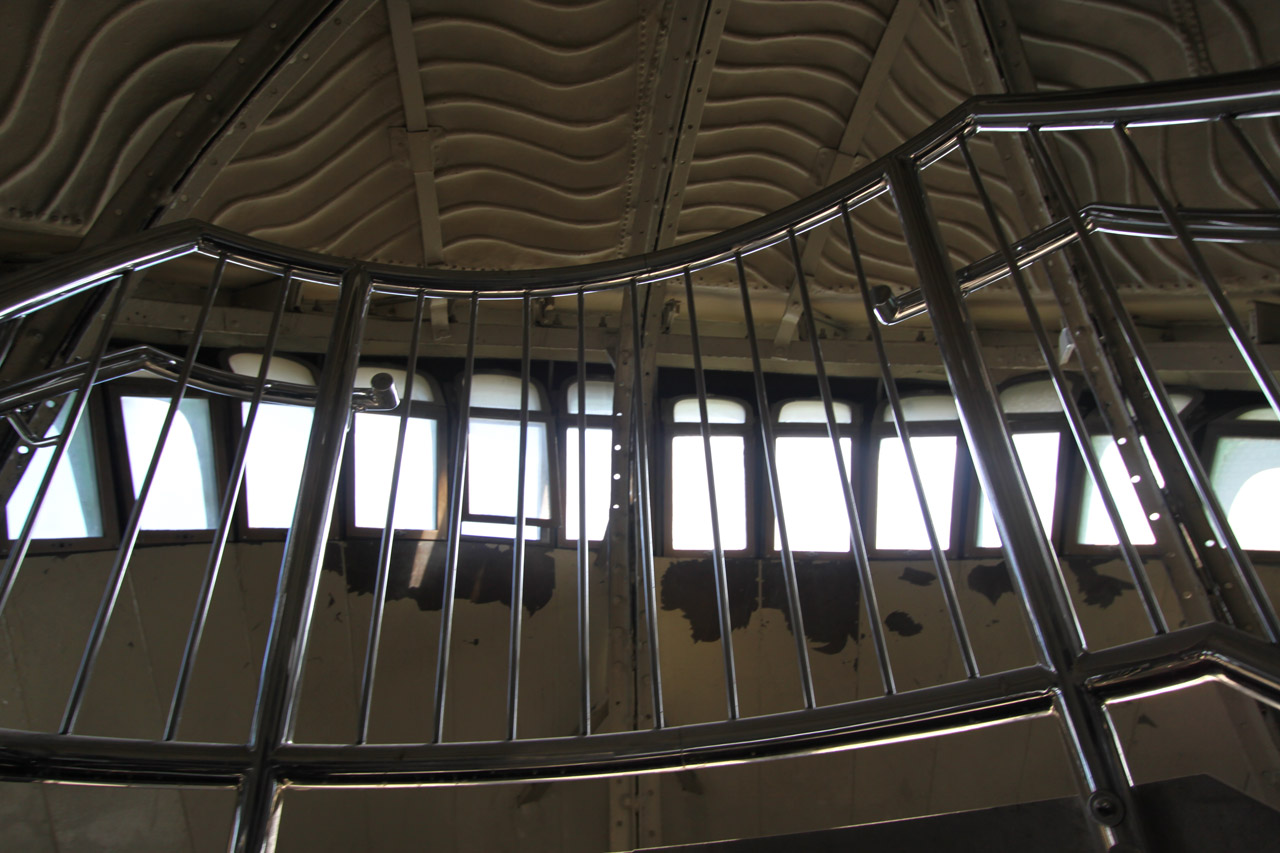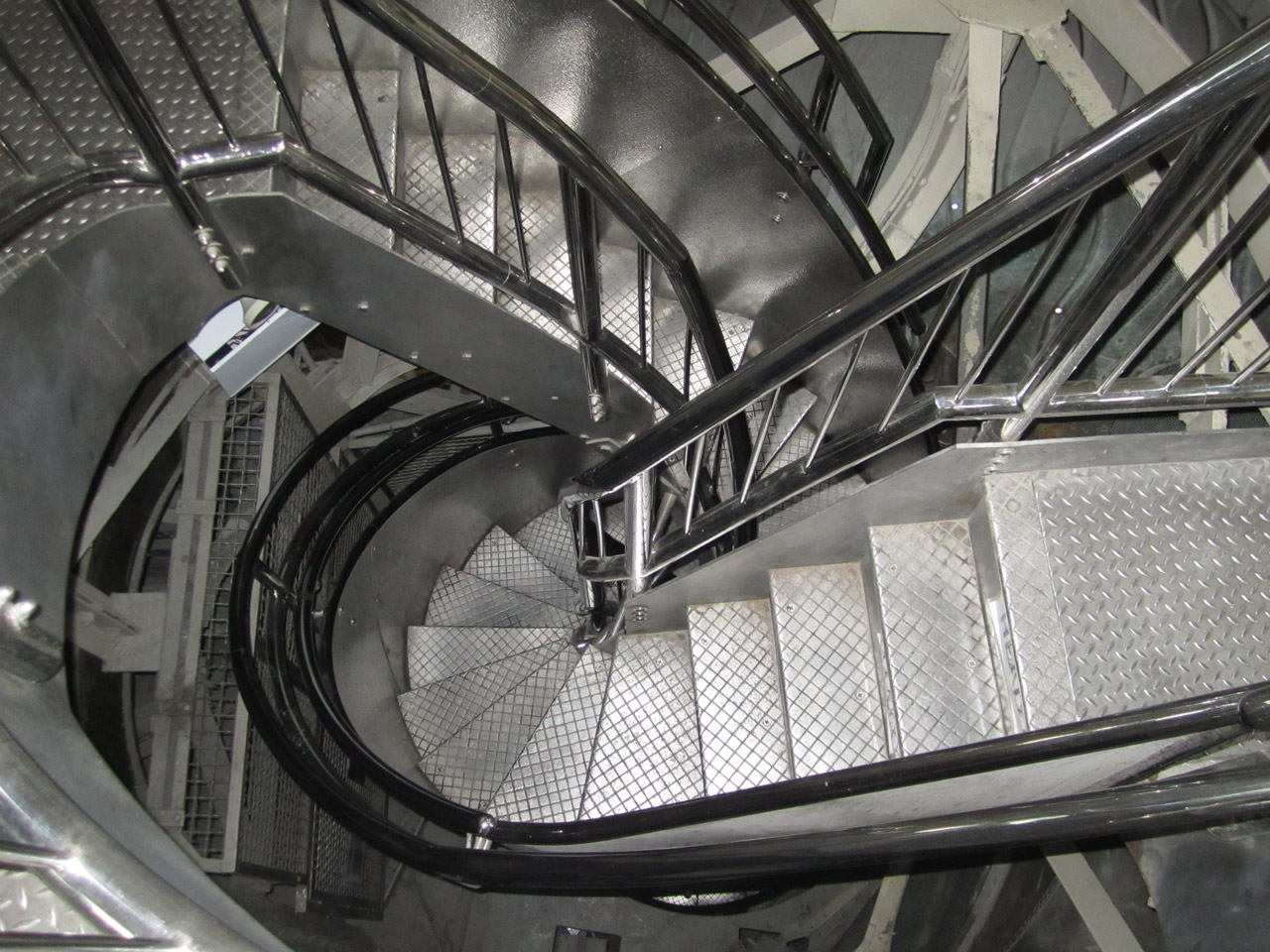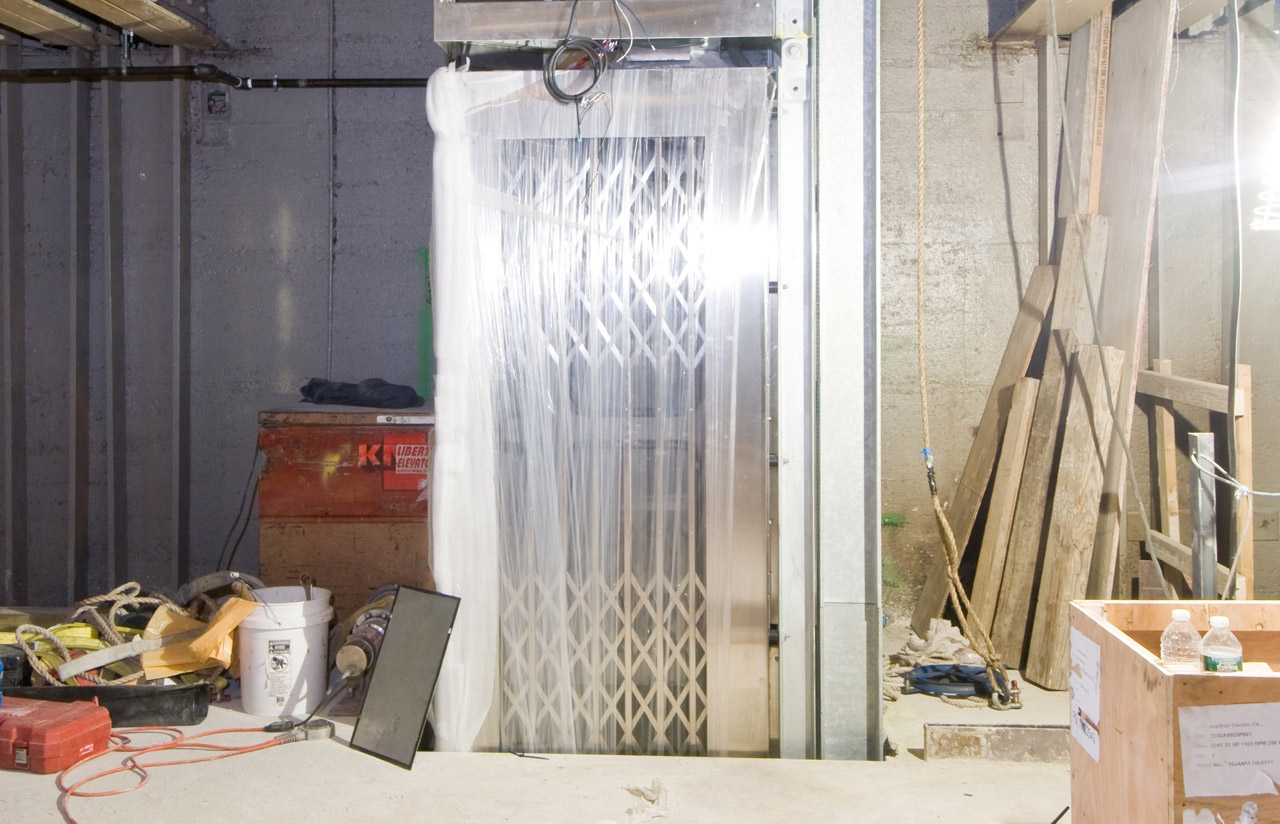 The old interior levels of the 145'-high granite pedestal were completely demolished to make way for two wider stairwells that are New York City building and fire code compliant. New stair railings and protective glass were also added to the stairways. From the top of the pedestal, a new double helix staircase leads visitors through the interior of the pedestal up to the crown. These stairs now allow visitors to view the original interior support system designed by Eiffel.
In addition to the two new stairways, two new elevators were also added, including a wheelchair-accessible elevator going to the observation level, making the top level of the pedestal wheelchair-accessible for the first time. The statue's restrooms were also renovated to make room for full accessibility. Also adding to the visitor experience, new heating, ventilation, and air conditioning systems were installed throughout the building.
The Statue of Liberty, formally known as "Liberty Enlightening the World," has been an international symbol of freedom since 1886. Now, thanks to the creative minds of an experienced multi-disciplinary team, this iconic and beloved monument and will now be able to welcome local and international visitors with a safer and more comfortable experience for years to come.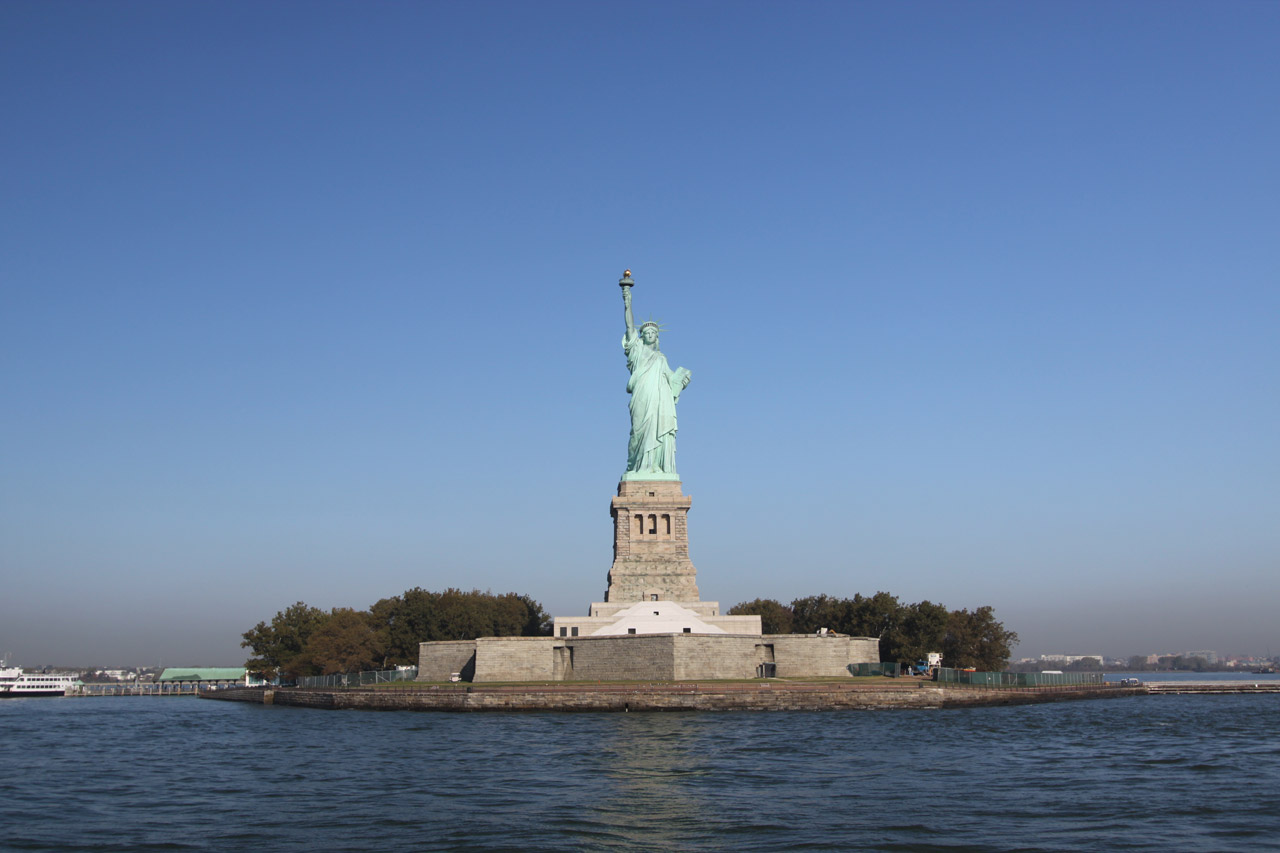 Nicole graduated from Georgia State University with a Post Graduate degree in Spanish to English Translation and a B.A. in Spanish and International Business. Presently living in Madrid, Nicole works as a freelance writer and translator and enjoys traveling around the Iberian peninsula taking photos of Spain's rich blend of historic and modern architecture. Her articles and photos have been published in various trade publications and websites.
Website: www.passtheham.com/
Latest from Nicole Jewell