The Critical Nature of Specifications When Bidding and Billing Contract Work
Welcome to the On Site channel's Construction Administration Column. Who should pay when work is done out of contract? Here David A. Todd, P.E., CPESC, gives his opinion.
Columnist David A. Todd, P.E., CPESC, has 37 years of experience in the architecture, engineering, and construction (AEC) industry and has performed much construction administration during that time. He will answer questions from our readers or from his own practice and will provide answers based on his understanding of the construction process and administration of the construction contract. The focus will be on the customary duties of the owner, contractor, and design professional as typically described in the contract documents.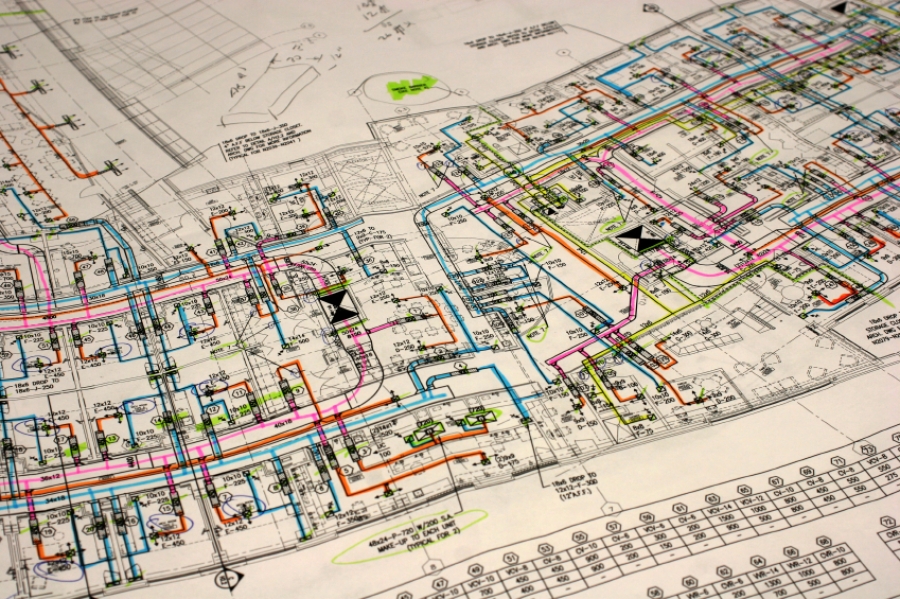 Question: [from a building general contractor]
Standard practice in this region is for the contractor to pay for on-site testing during construction. For a project I'm currently working on, the specs say the owner will pay for on-site testing. I didn't notice this odd practice and hired the testing lab to make soil density tests, and I paid the lab. The architect is now refusing to recommend payment to the owner. Can I recover these expenses?
Answer:
In answer to this I'm tempted to go see you, smack you on the side of the head, and say, "Why did you arrange and pay for something that wasn't part of your contract?" I suppose you didn't read the specs during the bid period? Shame on you! I'm sure some hotshot lawyer would look at this and say, "If you do something out of contract, without first having a signed change order (or whatever those instruments of change are called in the specs for your project), you pay for it." Far be it from me to argue with an attorney.
However, my own thought is that you should be paid. You did the work (or your lab did). I presume it was done in a satisfactory manner, and I would recommend to the owner that he or she pay you.
However, since this is a building project, I assume it is a lump sum contract, including the site work portion. Since you thought you should arrange for and pay the testing firm, you must have included the costs for it in your lump sum bid. This works against getting you payment. The testing costs, in that case, would be part of the lump sum, not an extra cost. Is the architect trying to dock you for those costs?
From this point on in the project, I suggest that you follow the specs. That means the owner will work with the design professional to arrange and pay for the on-site testing. It's possible that the design professional and owner now see you as having included that in your bid and so would want to reduce the contract amount by the remaining testing costs. They might have a legitimate argument, and be within their rights to seek a deductive change order for the amount. That may seem harsh to you, but that's how I see it.
As to how to convince the design professional and owner to pay you, assuming it's a legitimate extra, write a letter to the design professional laying out the circumstances (including how the Bidding Documents and Contract Documents change local practice), itemizing the tests conducted, stating the costs and backing them up by invoices, and see what happens. If they refuse payment, then submit a formal claim according to the provisions of the contract documents. If it's the only claim on the project, it may not be worth pursuing as part of the contractual remedies, but when bundled with other claims you might just get it.
Here are additional considerations:
Where was the design professional, or the owner's construction manager, when the testing lab showed up without their authorization? This could have been solved before it started with a word timely spoken.

The fact that this was an unusual provision for your area doesn't seem relevant. Everywhere I've worked it was the standard procedure for the owner to pay for on-site testing. The reasons for this will have to wait for another column.
Now, please don't tell me that your company's estimators got this provision right and didn't include anything in the bid for testing, while you (tasked with executing the work at the site) got it wrong. If that's the case, you may have more difficulty recovering your costs than I projected.

A senior engineer and corporate trainer of engineering for CEI Engineering Associates, Inc. David has 36 years of experience as a consulting civil engineer. His experience includes water, wastewater, stormwater, roads, and solid waste infrastructure. For much of the last 20 years he has been involved with stormwater issues. Specifications and construction administration have been a specialty of his within civil consulting engineering . He has BS and MS degrees in Civil Engineering, is a registered engineer in four states, and a Certified Professional in Erosion and Sediment Control.
Latest from David A. Todd