U.S. Roads Infrastructure: Safety, Congestion, and Road Condition
The list of street categories is long -- interstates, rural highways, minor arterial roads, collector streets, and neighborhood streets -- and the need to keep them in good repair and of adequate capacity for a seemingly insatiable need is huge. The American Society of Civil Engineers (ASCE) assigned the United States' Roads Infrastructure a grade of "D-" on their 2009 Report Card for America's Infrastructure. Why? The report stresses safety (as measured by highway fatalities and injuries), congestion, and road condition. It also seems to be skewed toward the i–nterstate highway system and major urban areas. What about the endless miles of roads that provide a lower level of service?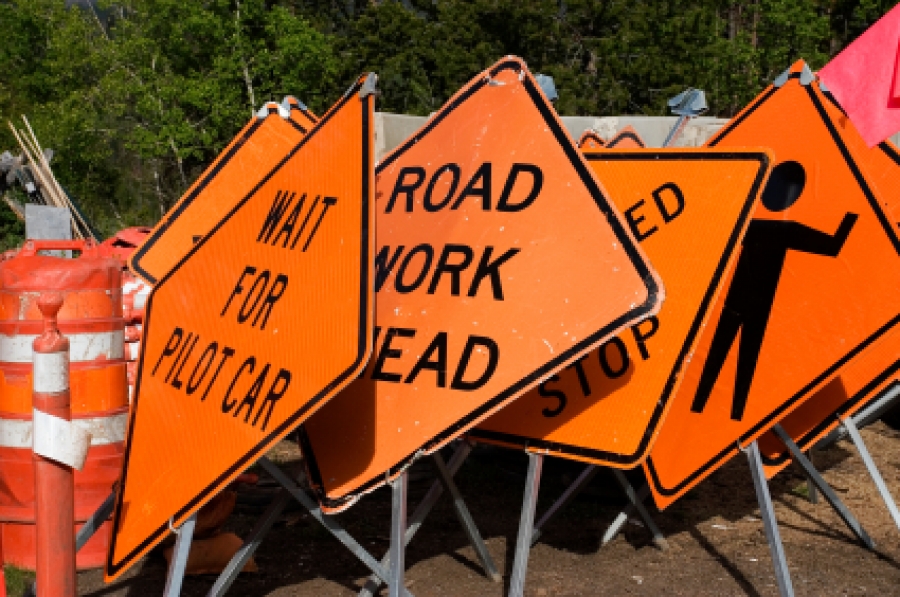 Of all the different types of infrastructure we build and use, roads are the most visible and the most likely to gain our attention. As long as the electricity comes on or water is available in the quantity we want and disappears just as fast down the drain, we don't assess the quality of our power, water, and wastewater infrastructure.
Subconsciously we give roads a grade each time we drive: F during gridlock, D for potholes, C for lack of a smooth ride, B if everything works the way it should, and A during a drive in the country.
If you want to know the status of the roads you drive, there's no need to read the 2009 Report Card for America's Infrastructure -- just read your local newspaper. Headlines in one day of a small newspaper in my area (Bentonville, Arkansas) included "Springdale Considers Traffic Synchronization System" and "Signs, Lights Clog NWA Traffic."
In the other local paper, twice a week we hear from the "Gridlock Guru," who reports on all things traffic in a two- or three-county urbanizing region.
"I'd give streets in our city a 'B,'" says Mike Churchwell, transportation engineer for the City of Bentonville for the last ten years, and before that an engineer with the Arkansas Highway and Transportation Department. "We're fortunate to be well financed. Voters approved a sales tax for roads in 2003 and a bond issue in 2007. Thus we're able to both maintain the roads we have and build new or widen existing roads."
"I think a C- is a better grade. Lots of interstates have been improved over the last five to ten  years. I think the ASCE grade reflects where our highways might be if funding doesn't get ahead of growing traffic volumes." Mike Churchwell, Transportation Engineer for the City of Bentonville
Bentonville, under Churchwell's direction, has established a regular overlay program. Every year, so many miles of roads receive a reinforced overlay, with minor improvements included. "We've been fortunate during the economic downturn to receive bids below estimate and stretch our maintenance dollars. Our capital improvement dollars, too," Churchwell says. He knows, though, that a downturn in municipal revenue is coming and is concerned about the pace of maintenance and building when that happens. "Our strong financial position allowed us to partner with the state, building some projects now that otherwise might have taken years," Churchwell says. He knows that situation won't last forever.
Concerning the ASCE's grade of the nation's roads, Churchwell thinks a D- is harsh. He comes to this conclusion both as a driver and as a professional in the industry. "I think a C- is a better grade. Lots of interstates have been improved over the last five to ten years. I think the ASCE grade reflects where our highways might be if funding doesn't get ahead of growing traffic volumes."
Some cities and states may be doing just fine with their road programs, but there's no doubt that the U.S. as a whole has lots of problems. As with all types of infrastructure, money seems to be the biggest hurdle. The ASCE states the problem as follows: "The challenges imposed by our highway infrastructure require a large increase in capital investment on the part of all levels of government and other sources as well. The failure to adequately invest in the nation's highways and roads will lead to increased congestion and delays for motorists and the further deterioration of pavement conditions and will pose increased safety concerns. An overstressed infrastructure will also slow freight delivery, create unpredictability in supply chains, diminish the competitiveness of U.S. businesses, and increase the cost of consumer goods."
The U.S. Public Interest Research Group (PIRG), though their Education Fund, has prepared a report titled Road Work Ahead. The report identifies maintenance as a greater problem than capacity expansion, stating that there are more than 90,000 miles of deteriorating highways in America. Also, according to the report, "the deterioration of our roads and bridges is not an accident. Rather it is the direct result of countless policy decisions that put other considerations ahead of the pressing need to preserve our investment in the highway system. Political forces often undermine a strong commitment to maintenance."
So the problem is money, political will to raise the money needed, and an embarrassing number of needs that beg for the limited funds available. Is there no solution, short of a massive fuel tax increase at the federal level and bond issue after bond issue at the state and local levels? The ASCE recommends that we "significantly increase spending at all levels of government to repair, improve, and expand the nation's surface transportation system" and "address the long-term viability of fuel taxes for transportation funding, and explore the viability of the most promising options to strengthen this funding."
While all that is happening, the Gridlock Guru will no doubt find many readers. Drivers will continue to be frustrated with congestion and potholes and will have much to talk about concerning our roads. Whether or not a D- is the right grade, a day of reckoning is coming when traffic volume and loads reach a critical point relative to lane-miles of roads available – and transportation officials need to be ready to field the complaints that will bring from motorists.

A senior engineer and corporate trainer of engineering for CEI Engineering Associates, Inc. David has 36 years of experience as a consulting civil engineer. His experience includes water, wastewater, stormwater, roads, and solid waste infrastructure. For much of the last 20 years he has been involved with stormwater issues. Specifications and construction administration have been a specialty of his within civil consulting engineering . He has BS and MS degrees in Civil Engineering, is a registered engineer in four states, and a Certified Professional in Erosion and Sediment Control.
Latest from David A. Todd