Pre-Design Zoning Questions Critical to Success
Ignoring certain zoning matters during the critical opening stages of your building or development project can be devastating. Property set-back issues and future land-use studies can be roadblocks or temporary stumbling points on the way to success. Whether you are building on commercial, residential, or industrial property, it is essential that you ask the right questions. The answers can make or break your project.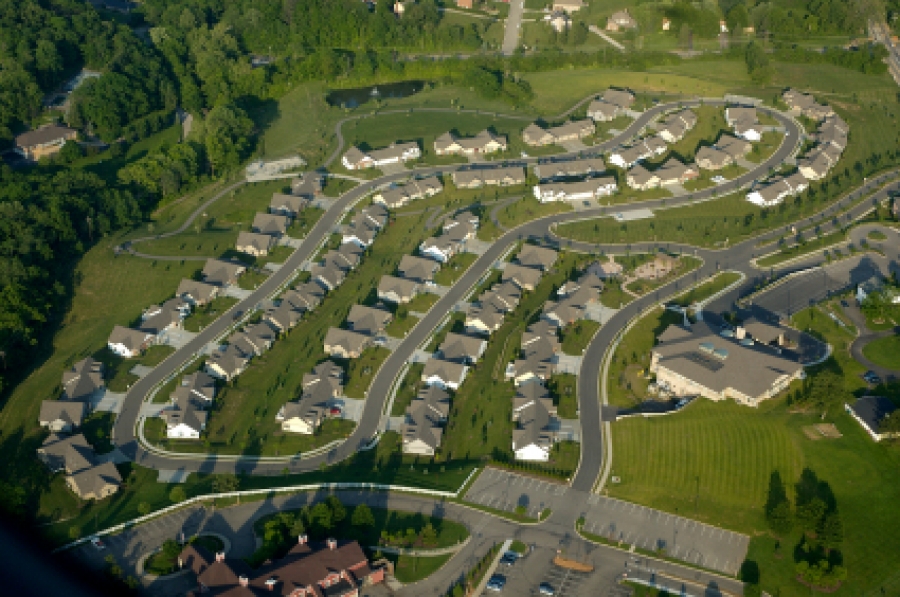 When Kevin McCauley considers purchasing and developing properties, he says his primary concerns are how they are zoned and what their best uses are.
"Is its best use as its existing use?" asks McCauley, an associate of Stavroff Interests, Ltd., in Dublin, Ohio. "Is that land going to be single-family housing? Is is going to be office property?"
Zoning Questions for Developers
How is the property currently zoned?
What is the municipality's planned use of the property?
How are neighboring properties used?
Does your use complement that of neighboring properties?
Have you sought feedback from zoning official?
Since he became a land developer in 2000, McCauley says he has only rezoned 10 of the numerous properties he has considered developing because the rezoning process is so tedious. "It's extremely time-consuming, expensive, and difficult. There's just a lot that's going to go into it. There's no guarantee you're going to get [the land rezoned]. You have to spend a lot of money up front. And if you don't get it, you've just spent a lot of money."
McCauley says the best zoning strategy for developing, renovating, and building on property is to check how the property in question is zoned before you consider any other development tasks. "You can start with the zoning department [of the municipality] and its future land use study," McCauley says. "Does our land use complement what the land in the surrounding area is used for?"
According to McCauley, individuals considering a development project should find out how the property is zoned, how neighboring properties are zoned, what neighboring properties are used for, and what the governing municipality anticipates the area to be used for in the future. He said if your idea for the property does not fit with what the municipality wants, you then have to decide whether to request that the property be rezoned.
One-Stop Zoning Question Solution
Chris Presutti, the chief zoning official for the city of Columbus, Ohio, since 2002, says his office oversees about 100 rezonings and about 100 city council variances each calendar year. Presutti manages a staff of 120 employees and is responsible for the administration of the Columbus zoning code to make sure that projects are in compliance with zoning regulations.
He says that when a developer, builder, or homeowner is considering a project, they should first obtain a copy of the city ordinance that lists any restrictions for the property, an overlay text that shows for what purposes the property can be used, and a copy of the zoning code for the neighborhood.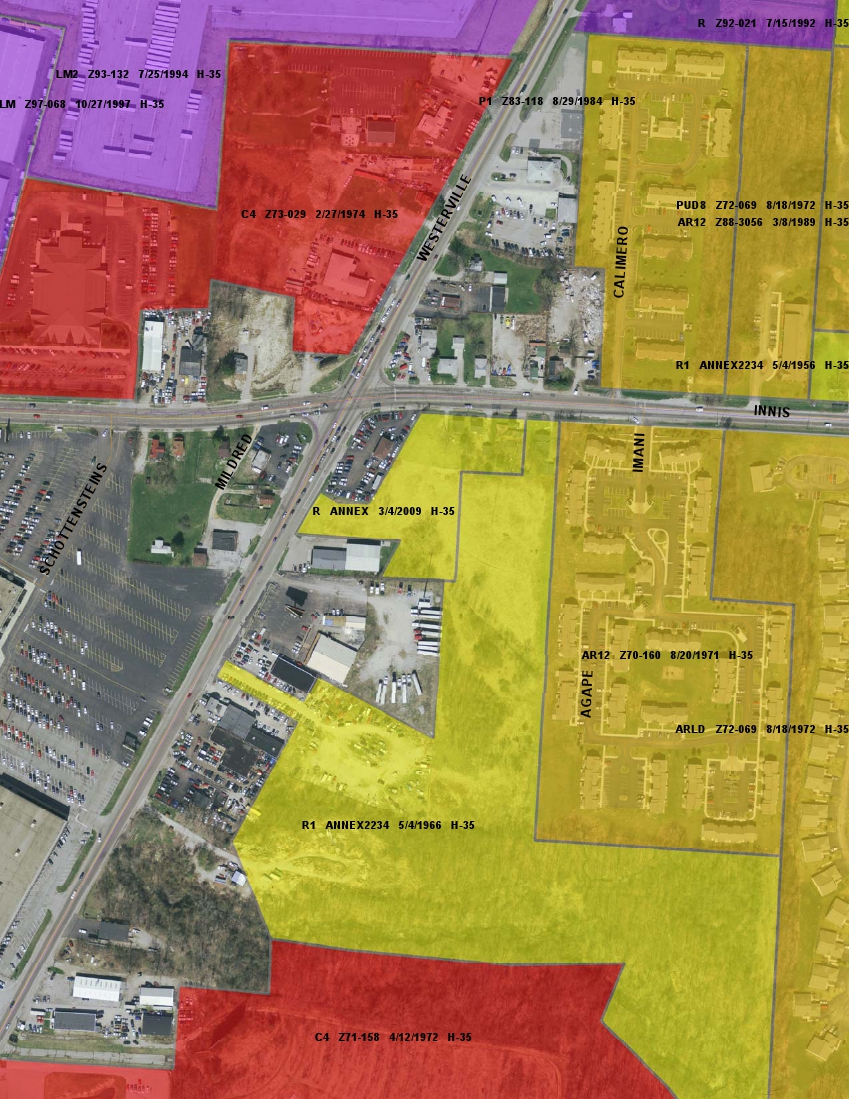 Presutti says his office branched off the City of Columbus Department of Development to form its own department, the Department of Zoning Services, in May 2010 to create a one-stop shop review process. This new process in Columbus is similar to that in other cities in which developers and builders may visit all the necessary agencies in one office before they begin work on a project or complete a zoning application. This process is designed to save time and money.
"It's good to get feedback from these agencies before you begin your project," says Presutti. "There might be issues that you may not have anticipated."
Within the same building as Presutti's zoning department are plans examiner, public utilities, fire prevention, and recreation and parks offices. When a developer sets up a new project strategy meeting with the city's one-stop zoning shop, they meet in a closed room with representatives from each area of zoning to discuss the potential pitfalls of the proposed project and whether it would be considered in compliance with current zoning ordinances.
"Timing is always a big factor for projects," says Presutti. "It's always good to have as much predictability in the process as possible. We create a system that you can go through all the agencies before you actually complete an application and give us money."
"I'm pleased that the city's trying to make it an easier process, and I hope it works," says Charlie Driscoll, president of Columbus-based Edwards Land Company. He has not yet used Columbus's new one-stop zoning strategy sessions for his company, which purchases and develops farmland.
"You always run into the fear of the unknown [when researching zoning issues]," he says. "The fear of what you're going to build. Everybody is always afraid that you're going to build something ugly or something that will hurt property values."

Darrel Richter reports on zoning and development issues for Buildipedia.com. He has enjoys covering business, development and consumer matters. He is an experienced journalist, who has interviewed the likes of Hillary Clinton, Jay Leno and Ohio Governor Ted Strickland while he was campaigning for his first term as a U.S. Congressman.
Latest from Darrel Richter