4 Kid-Friendly Woodworking Projects
This Spring Break, teach your kids woodworking skills while keeping them entertained. These four projects are kid-friendly and will result in keepsakes and lasting memories.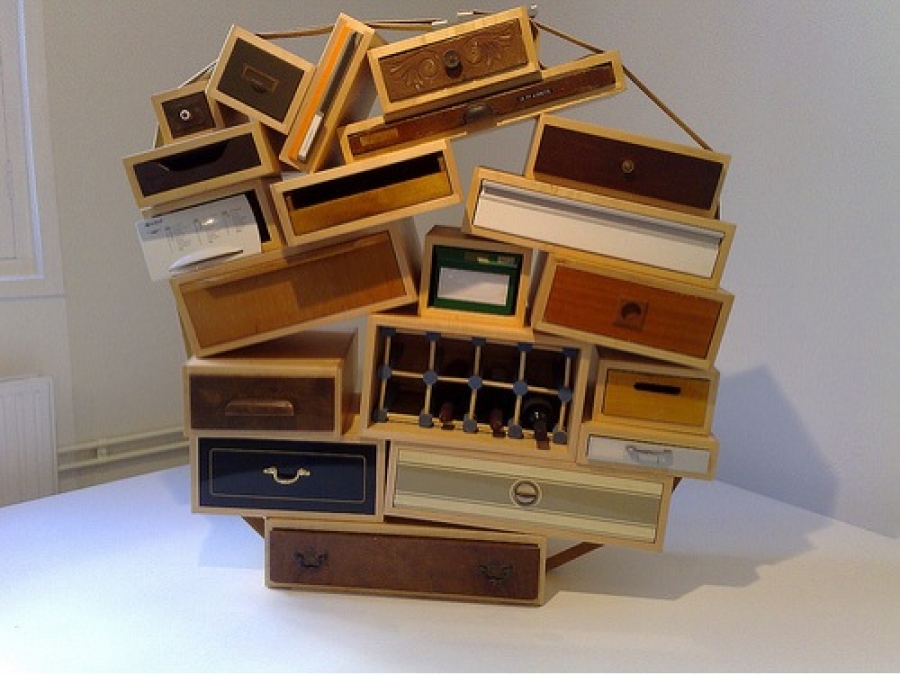 Working with wood is not only fun, it also allows you to create something functional that will instill pride in your children. Following is a list of 4 great, kid-friendly woodworking projects.
1. Build a Bookcase with Your Kids
If you want to get the kids interested in building, start with a bookcase. This is a great project, because your children can actually use it afterward. That means you'll also get to tailor it to your child's tastes and preferences in terms of form, shape, and color. As you build, you're teaching your child several valuable lessons:
How to safely use saws, drills, screwdrivers, and other tools;

The value of measuring twice and cutting once; and

How to take pride in making something from scratch.
You should always stress the importance of safety, however. In addition to teaching your child how to handle tools, make sure you emphasize using protective glasses and having proper ventilation when you're painting or staining the wood.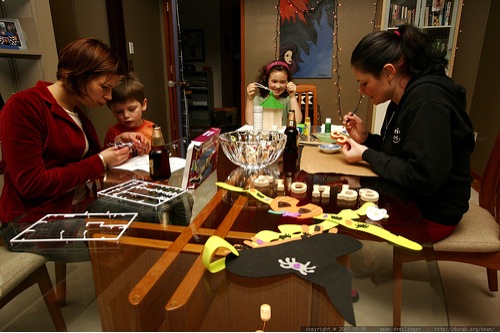 2. Explore the Fine Art of Building Birdhouses
Birdhouses are classic wood-working projects and they're lots of fun to build. You have several options, such as buying a birdhouse kit, purchasing blueprints to build it from scratch, or designing your own house. The latter idea encourages imagination and creativity, so let your kids in on choosing the look of the house.
Maybe they want a two-story birdhouse or perhaps they'd like to tackle a bird hotel. Either way, think about adding special details, like scrollwork and gingerbread trim — but that might take practice. Start simply, then every weekend you can tackle a more detailed birdhouse.
3. Put Together Pretty Picture Frames
Picture frames are very easy to build, so they're perfect for younger children with smaller hands. Frames lend themselves well to scrap wood, so if you have excess pieces around the house, use those. Picture frames make excellent gifts on special occasions, so think about making one for mom or dad on a birthday or anniversary.
Remember to carefully choose your scrap wood. Often bugs like to burrow down into wood shavings and chips. If you're using wood that you've had hidden in the basement or piled up outside, keep a close watch for termites and other pests. If you spot anything, then you need to contact a termite control specialist as soon as possible.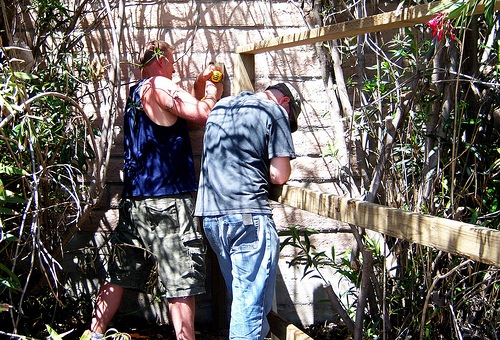 4. Get Bold and Build a Fence
A fence is an altogether bigger project, but it's still great to do with the kids. It's better for older children, but even the little guys can help out by handing you tools and holding wood. This is something that will take a few weeks to complete, giving you lots of time to spend together. You can also use scrap wood for certain aspects of fence-building, but (again) make sure you look for bugs and pests before you get started and after you finish.
Kids love building things with their parents; it makes them feel important and accomplished. What are your favorite kid-friendly activities to do as a family?

Kerry Jones is a food blogger and freelance writer/editor based in Tampa, FL. When she's not experimenting in her kitchen, she's trying to make her cat the next viral sensation. Check out her food blog, Snark and Pepper.
Website: www.snarkandpepper.com/
Latest from Kerry Jones