Cellular PVC Trim: The Durable Aesthetic Option
Coil Wrap vs. Cellular PVC Trim
Exterior trim is an essential component of a home's appearance and resale value. More importantly, it provides protection from moisture at corners and around window and door openings, where material transitions occur. Traditionally, exterior trim has been made of wood due to its low initial cost, ease of installation, and familiarity as a building material. However, several materials are available as a replacement for wood trim, including coil wrap and cellular PVC trim.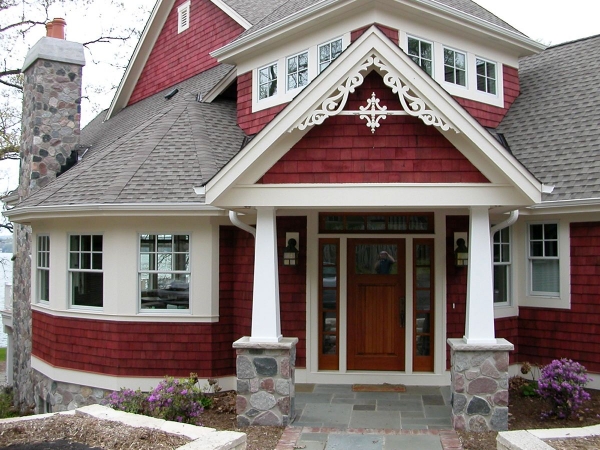 Coil Wrap Basics
In recent years, many homeowners have made the decision to stop painting and maintaining their exterior wood trim altogether. They have chosen to wrap existing wood trim with "coil wrap," a rolled, flat stock aluminum material. Coil wrap has been used for decades in both new and remodel construction. It is commonly available in lengths between 10' and 50', a variety of thicknesses, and multiple widths between 10" and 24". The most common thickness that is installed is 0.19"; however, thicknesses vary depending on the product and application. Coil wrap can be bent to shape by hand and/or siding brakes (machines used to bend and shape sheet material), cut to fit, and fastened to the existing trim with aluminum finish nails. While it is available in a variety of colors, coil wrap is most often installed with a white finish.
Coil Wrap Disadvantages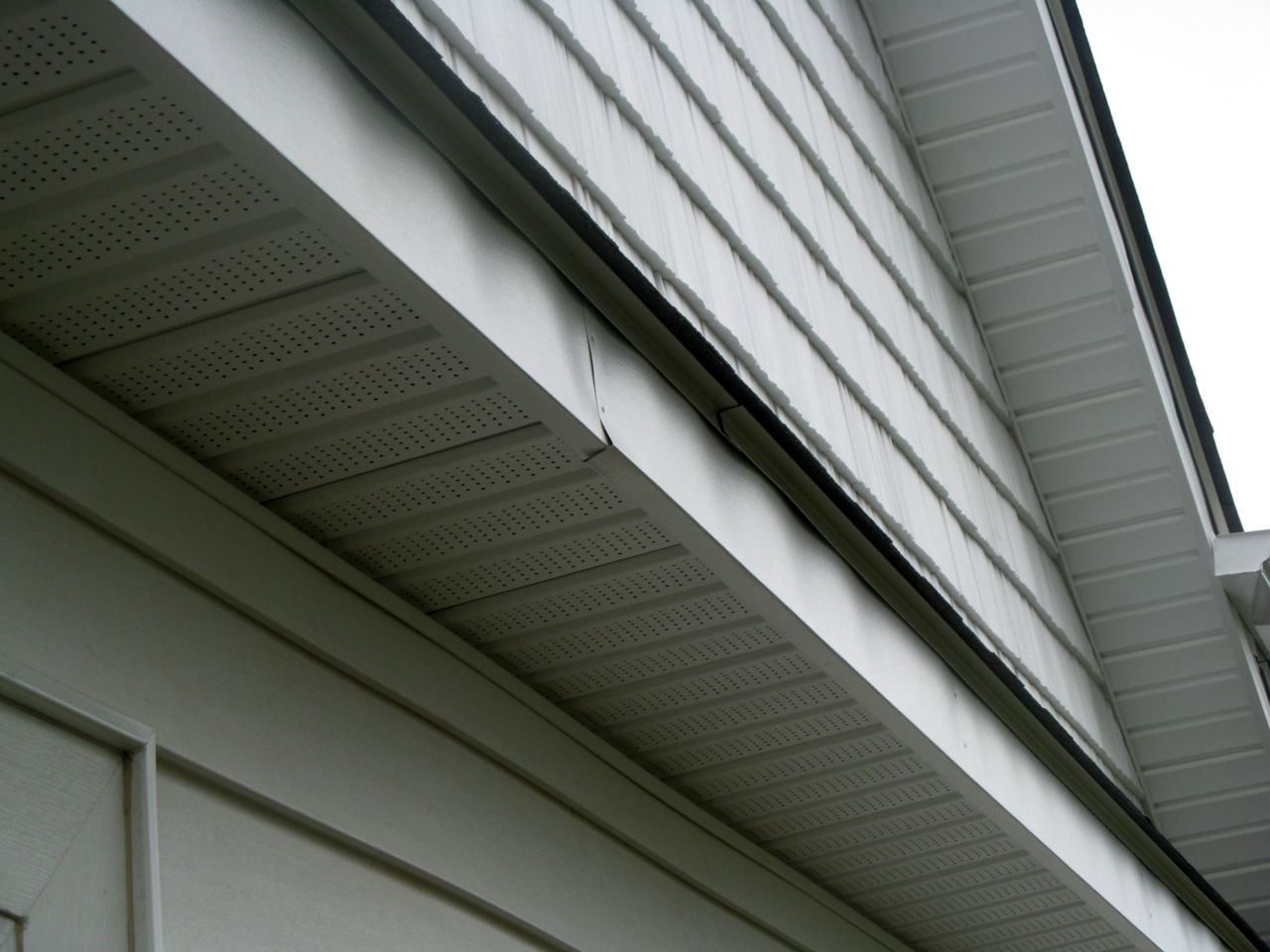 After installation, coil wrap can be quite attractive. The smooth white surface creates clean, sharp edges along the fascia, corner, and trim. However, over time coil wrap can easily become marred with dents, scratches, and defects as a result of material and/or installation shortcomings and environmental stresses. Also, coil wrap can lose its original luster through oxidation and, in some cases, loses its color altogether, turning what was once white to gray. Where coil wrap terminates into other materials, caulk is often used to seal the gap. Over time, caulk can deteriorate and collect dust; if the deterioration is extensive, water infiltration can occur. Caulk is also difficult to clean, resulting in a dingy appearance.  If coil wrap is not properly installed along long lengths of fascia, unsightly oil-canning or waviness can occur on the surface when the material expands from intense heat or direct sunlight.
Coil wrap should always be installed over solid wood. Prior to installation it is important to remove all rotted and decayed wood. Ignoring this task can leave behind wet wood, a desirable food source for wood-destroying insects, such as termites, in locations that can't be easily seen. The unseen rot can also invade other substrates and materials of the home over time.
Coil Wrap Alternatives
Chances are you have thought about different materials you could use on your home's exterior that would take painting off your to-do list every three years or so. You have spoken with neighbors and friends, you have seen and heard about coil wrap, but you weren't sure if that's what you really wanted. You've taken into consideration cost, appearance, and durability, while searching for a virtually no-maintenance solution. I have done this myself. What this decision comes down to is how much confidence you have in a material to perform as desired and maintain its attractive appearance, thus protecting your investment. While many remodelers may have the knowledge and experience to properly install coil wrap, the material still lacks the character of wood, thus compromising the overall appearance. Also, by wrapping the existing wood trim, we are essentially covering up the problem as opposed to dealing with the problem itself.


Cellular PVC Trim Basics
Manufacturer Spotlight: AZEK Building Products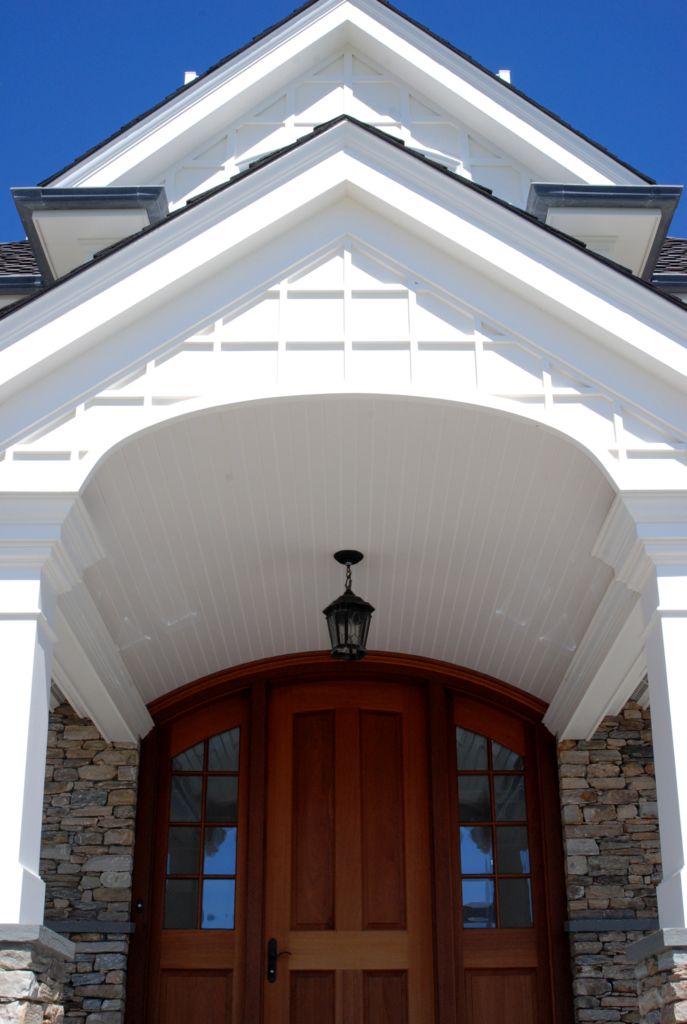 AZEK Building Products is a manufacturer of cellular PVC products. All downloads below are courtesy of AZEK Building Products.
Many material types have emerged over the past decade or so as a replacement for traditional exterior wood trim. Each has its own advantages and disadvantages, most staking claim to being durable, low maintenance, and attractive in appearance. One in particular has garnered my attention: cellular PVC trim. Manufacturers offer product warranties that range from 25 years to lifetime limited warranties, which surpass most other exterior trim product warranties.  The material is extremely durable; resistant to warp, moisture, and insects; and can be cut, drilled, milled, and routed using the same tools you would use with wood.  Cellular PVC is a white material that is available as trim or cornerboard, profiled mouldings, and sheet goods. Trim boards, depending on the manufacturer, have nominal board lengths of 8, 10, 12, 16, 18, and 20'; standard nominal widths of 3, 4, 5, 6, 8, 10, and 12"; and nominal thicknesses of 5/8, 1, and 5/4".  Trim products can also have a smooth surface or can resemble wood with a textured wood grain surface.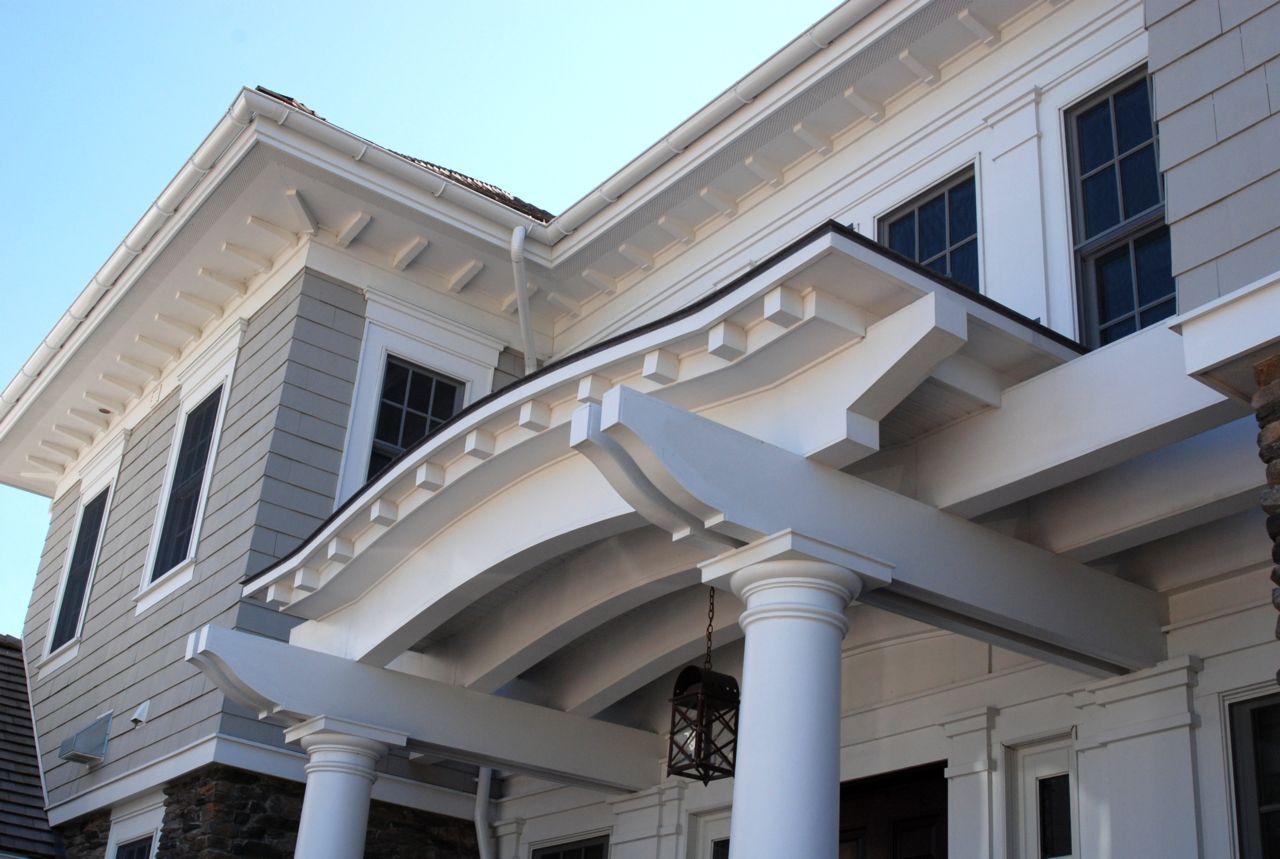 How to Install Cellular PVC Trim
Due to material similarities, the installation of cellular PVC trim is similar to that of exterior wood trim. Also, just like other building materials, cellular PVC trim will expand and contract.
1/8" of expansion and contraction space should be allowed for every 18'-0" of installed material.
Miter and scarf joints should be adhered with a proper adhesive to eliminate joint separation.
Boards are to be secured with two standard wood trim fasteners on both sides of a joint, and then two fasteners every 16" along the length of the trim board.
A nail gun or hammer can be used to drive fasteners into the material and secure it to a solid substrate. Staples, small brads, and wire nails cannot be used for the installation of cellular PVC material.
If you decide you want to paint cellular PVC, you can expect a properly prepared and coated surface to last twice as long as painted wood. A 100% acrylic paint can be used for colors with a Light Reflective Value (LRV) of 55 or higher. Darker colors with a LRV of 54 or lower require special application paints.
Coil Wrap vs. Cellular PVC Trim: Cost Comparison
In comparison to wood, cellular PVC can be up to twice as expensive. However, when you consider that the cellular PVC doesn't need to be painted, the lifecycle cost is much lower than that of wood. Coil wrapping existing wood trim, in comparison to replacing it with cellular PVC, is less expensive. However, cellular PVC is a more natural looking material and is a long-term solution to the problem that doesn't involve covering up what could cause more severe problems in the future. Cellular PVC trim is securely attached to the building's structure, and the material's durability and appearance far exceeds that of coil wrap.
Cellular PVC Trim Advantages
In new construction, cellular PVC can cut installation time in half, resulting in significant savings. Stephen Sowers of Sowers Construction in Peterstown, West Virginia, uses AZEK (1) cellular PVC products as opposed to coil wrap, and stated:
"When you install trim the old way, you lay down wood and cover it with metal coil. It can take a full day, as opposed to half a day with AZEK Trim. We use the 5/4X6 AZEK profile. Installers and their builders really save costs, and aesthetically, there's no denting or rotting. We are in the midst of a project where we are doing a development and finished several of the homes in record time. The AZEK is also very easy to heat bend; we've got top window curves and used square custom made heat duct tunnels with a space heater for a consistent heating of the length of the board. Coil wrap and wood may be cheap, but when you figure in the time, labor, and subsequent poor performance and moisture damage, AZEK Trim pays for itself in no time. The long-term performance and durability is ten times better. AZEK cellular PVC trim has made metal wrap obsolete and has a strong warranty. We've also found it excellent for garage doors, which can get dented by objects and garbage cans being carried out. Once it gets dented or wavy from the heat, it looks awful."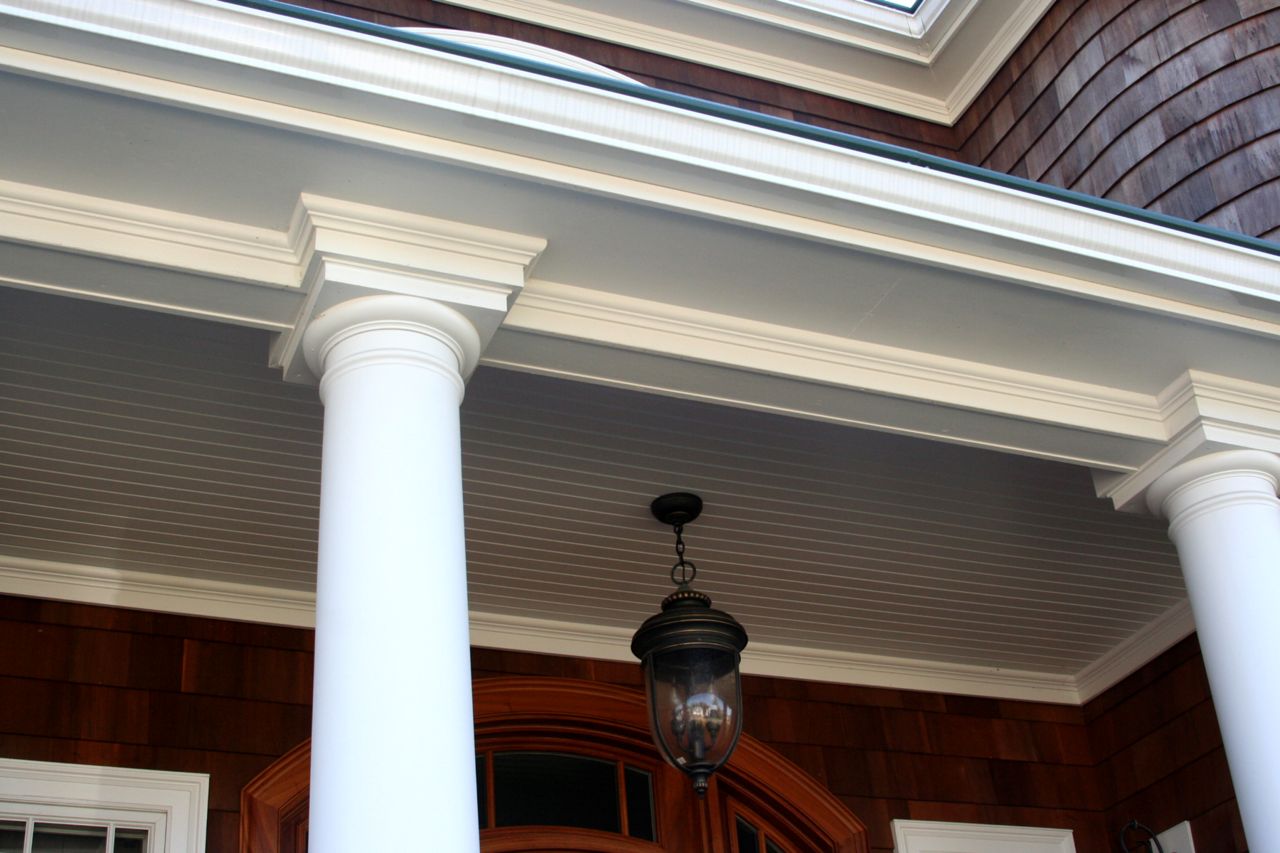 Today, our time is divvied up between our careers, family, school, and social activities. Finding the necessary time to maintain and care for our homes can be a challenge and, in some cases, an afterthought. If you have hired a painter to paint your home's exterior trim once or twice, you know how expensive that can be. If you have recently moved or have been putting off painting for a number of years, you should weigh the lifecyle cost of repairs and painting every few years vs. replacing your existing wood trim with a cellular PVC product. You will find it has the ability to protect your investment, and may keep more of your hard-earned money in your pocket over time.
---
(1) AZEK Building Products, a division of CPG International, manufacturers AZEK cellular PVC trim and moulding products. Their cellular PVC sheet, trim and corner board products meet (Report ESR-1074) ICC-ES AC227, "Acceptance Criteria for Rigid Cellular PVC Nonload-Bearing Exterior Trim," a non-profit technical evaluation that determines code compliance.

Jeff is an Editor-at-Large for Buildipedia.com who writes and edits Featured At Home and Knowledgebase content. Prior to joining Buildipedia, Jeff's work experience included carpentry, construction documentation, specification writing, construction administration, project management, and real estate property inspection. Jeff is a member of the Construction Specifications Institute (CSI) and an educator at Columbus State Community College and enjoys challenging DIY home improvement projects.
Latest from Jeff Calcamuggio