Whether you are a do-it-yourself pro or beginner, wouldn't it be nice to have a little help when estimating the quantity of material that is required for your project? Preventing over- and under-ordering material and eliminating additional trips to the home improvement store will save you both time and money. Below are a few helpful online calculators and estimators that we have found.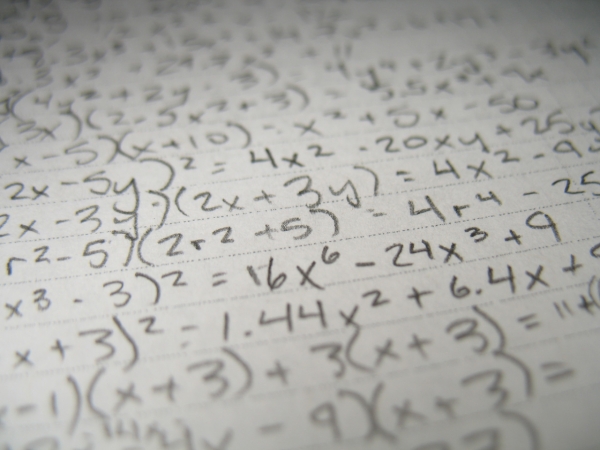 We'd like to hear from you. Are there online calculators and estimators that you use that are not listed below? Do you have an idea for an online tool that you would find helpful? If so, leave a comment below.
Determines the gallons of paint required for interior walls and ceilings as well as the exterior of your home. Choose between an irregular room, alcove, rectangular room, or exterior. Add the required dimensions, the amount of openings (windows and doors), and the number of coats of paint you plan on applying to calculate the gallons required. Keep in mind that paint quantities will vary depending on whether or not the drywall has been previously painted, the color of the paint and/or surface that is being painted, and the quality of the materials being used.
Click on the gypsum board calculator and add the square footage of the area onto which you are installing drywall and the size of the panels you plan on using (ex. 4' x 8', 4' x 12'). After clicking "calculate," results will include the number of panels required, the amount of joint compound required, the numbers of fasteners required (either screw or nail), and additional supplies needed.
Enter the length of your wall, the desired stud spacing (ex. 16" o.c.), the number of openings (windows and doors), and the number of corners. Results will provide you with an estimate of the amount of studs required to frame the given wall.
Enter the length and height of the area you plan on covering. Results will provide the quantity of 4' x 8' sheets required.  MasterFormat 06 16 00 Sheathing
Weather.com has a handy web based tool that makes it relatively easy for homeowners to understand what affect heating or cooling may have on the indoor humidity level, based on outdoor temperature and humidity. Depending on your location, outdoor humidity levels will vary throughout the year and affect indoor humidity levels. Cold weather climate winter air is very dry and can cause the humidity level inside a home to drop below 30%. Humidity levels below 30% can cause skin irritation and damage to furniture and wood. Conversely, maintaining the humidity level below 50% is just as important. Humidity levels above 50% can cause flaking paint, peeling wallpaper, mold, and mildew, and it can even attract wood-destroying insects.

Since becoming Managing Editor, Justin has led the development of Buildipedia's site-wide content plan, fully integrating content across all audience channels and the Knowledgebase. Justin is responsible for the quality and accuracy of all published material, as well as the direction of the editorial department, including long-term strategy and vision. Before joining Buildipedia, Justin worked as an Architectural Project Designer, facilitating the design and construction process of multi-million dollar commercial projects. He also served as liaison to the international architectural staff and as a Construction Project Coordinator for higher education projects. Justin is a graduate of Bowling Green State University.