House of the Month: The Environmentally Conscious Cottage
In an effort to reduce the environmental impact of a cottage located near federally protected land, David Jameson Architect, Inc., quite literally reduced the building's footprint. When a Washington, D.C., couple purchased their Church Creek, Maryland, property, it was equipped with an existing cottage, but Hurricane Isabel damaged that structure in 2003, and erecting a new building on the site became controversial.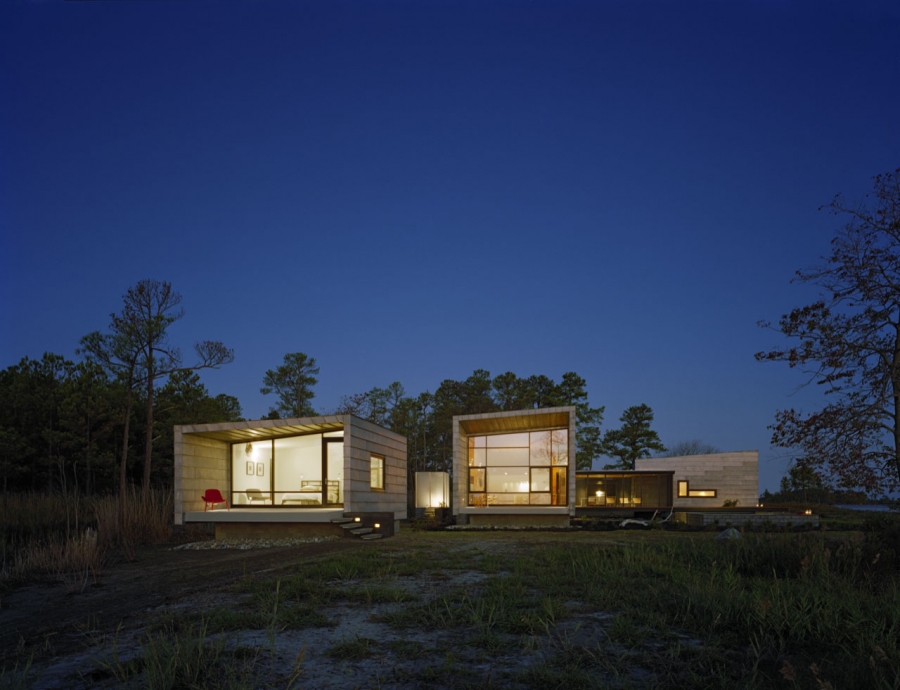 "FEMA was discussing regulations that were to be put into effect," says Ron Southwick, the project architect. "Nothing had been finalized yet, but we went ahead and voluntarily raised the building." The Federal Emergency Management Agency's (FEMA's) recommendation that new buildings be raised 3' above the base flood elevation (sometimes known as the Hundred-Year Flood line) eventually was adopted as a county ordinance.
---
Home Builders Resource Center
Brought to you in partnership with:

Browse these plans and others at
http://www.houseplans.com
.
---
Committed to a Small Eco Footprint
The building site is also in close proximity to the Blackwater National Wildlife Refuge, an important tidal marsh area that is used by migrating birds. However, the due diligence shown by the architects in determining the new building's location, in addition to the extra effort and expense that the owners willingly incurred, went a long way toward helping the design team make their case to local environmental protection groups, according to Southwick.
The designers' commitment to keeping the footprint small led to the building's most noteworthy aspect: cantilevered floor plates extend the usable square footage while leaving much of the ground area undisturbed. The house is split into three separate volumes: a guest cabin, a master cabin, and a lodge. A fourth piece, an artist's studio, sits slightly apart. "[This] avoids having a big house mass," says Southwick, "and allows each living space to have its own view."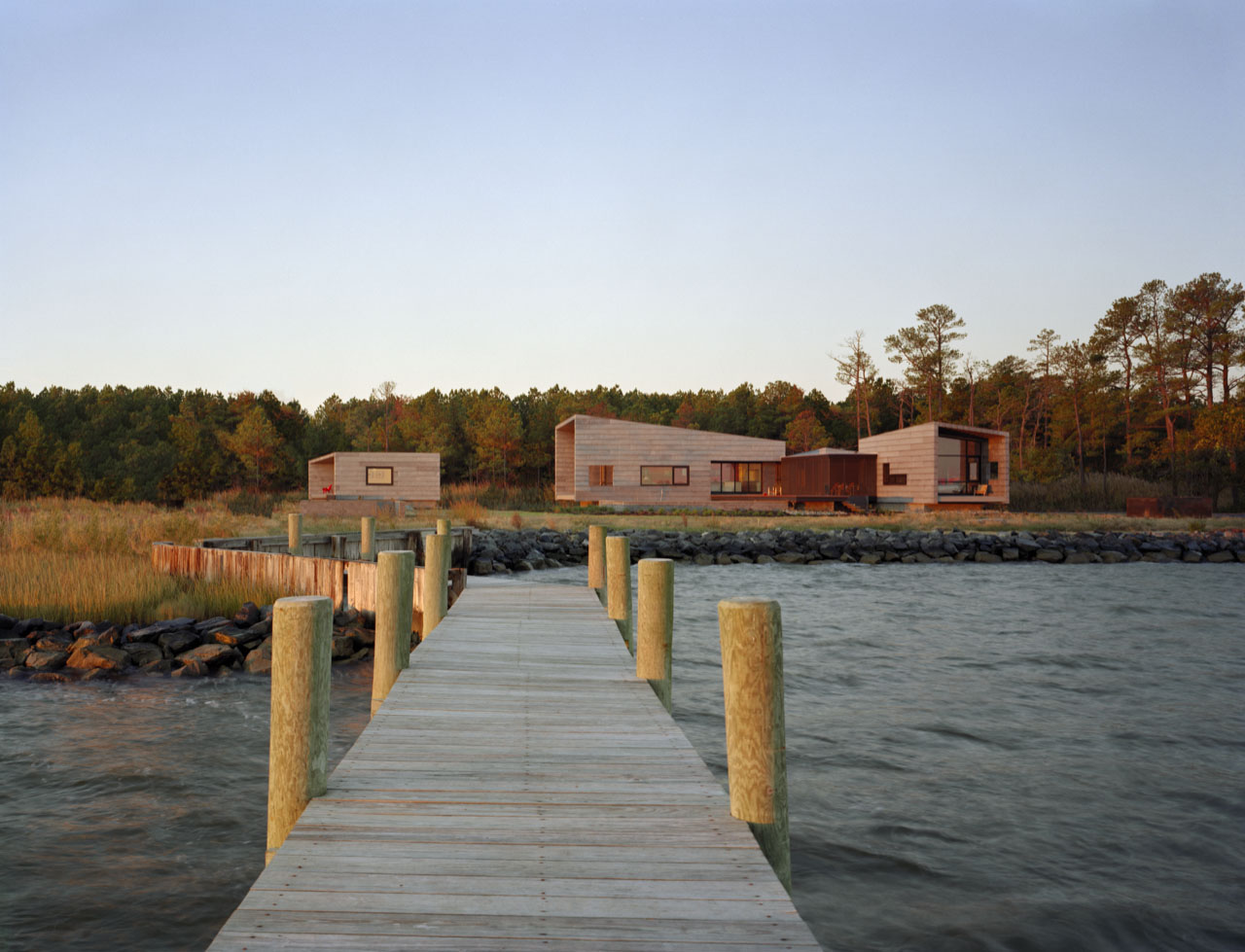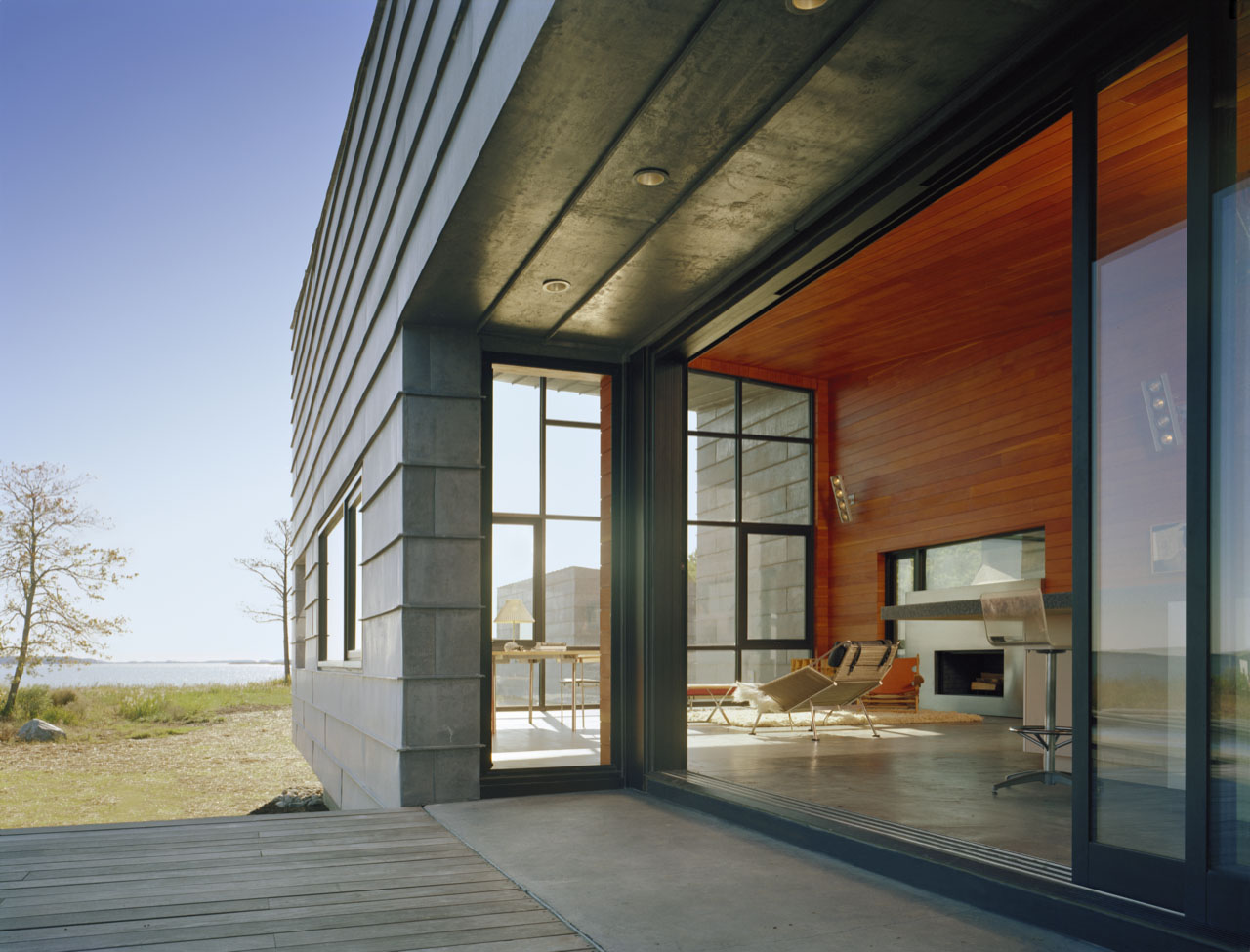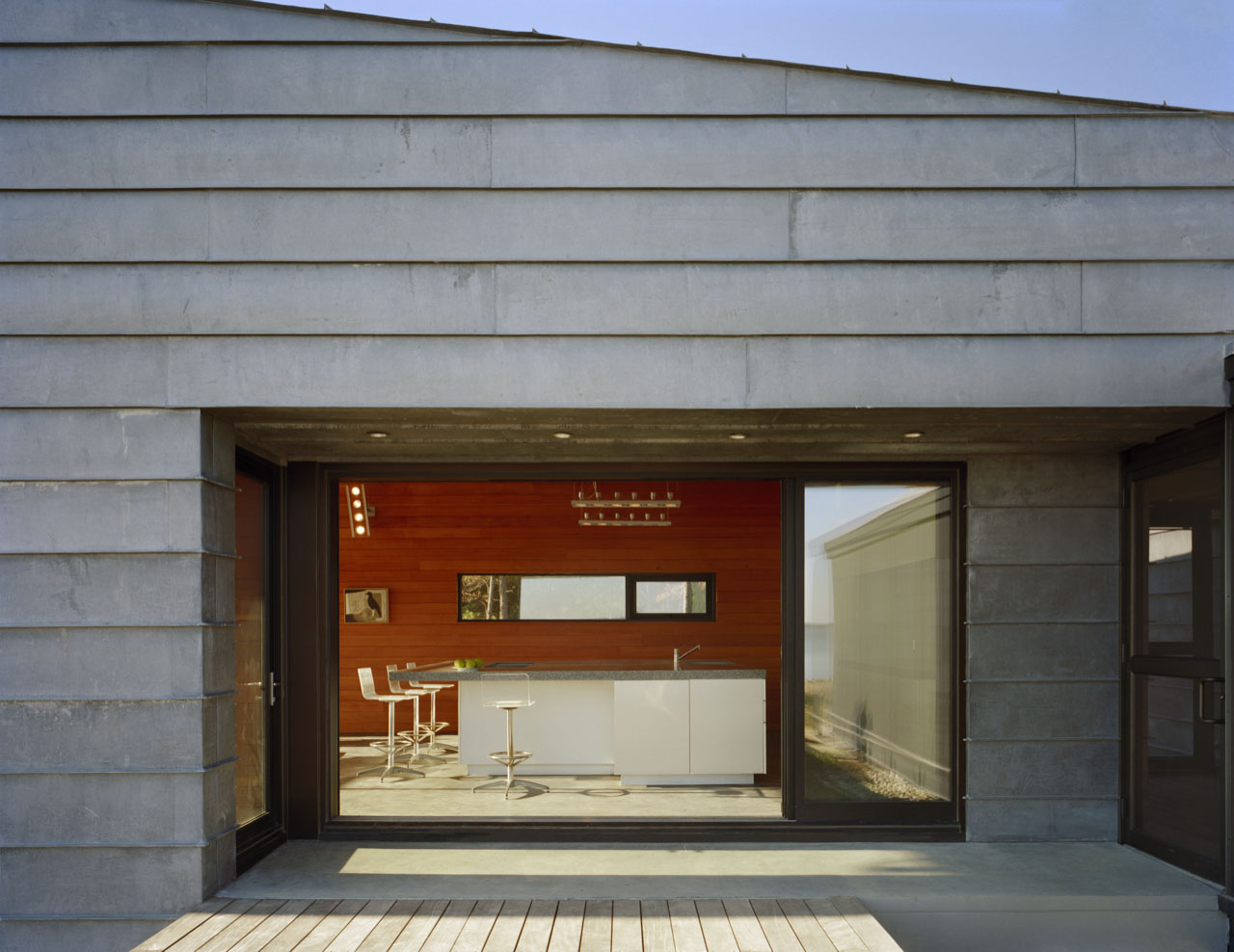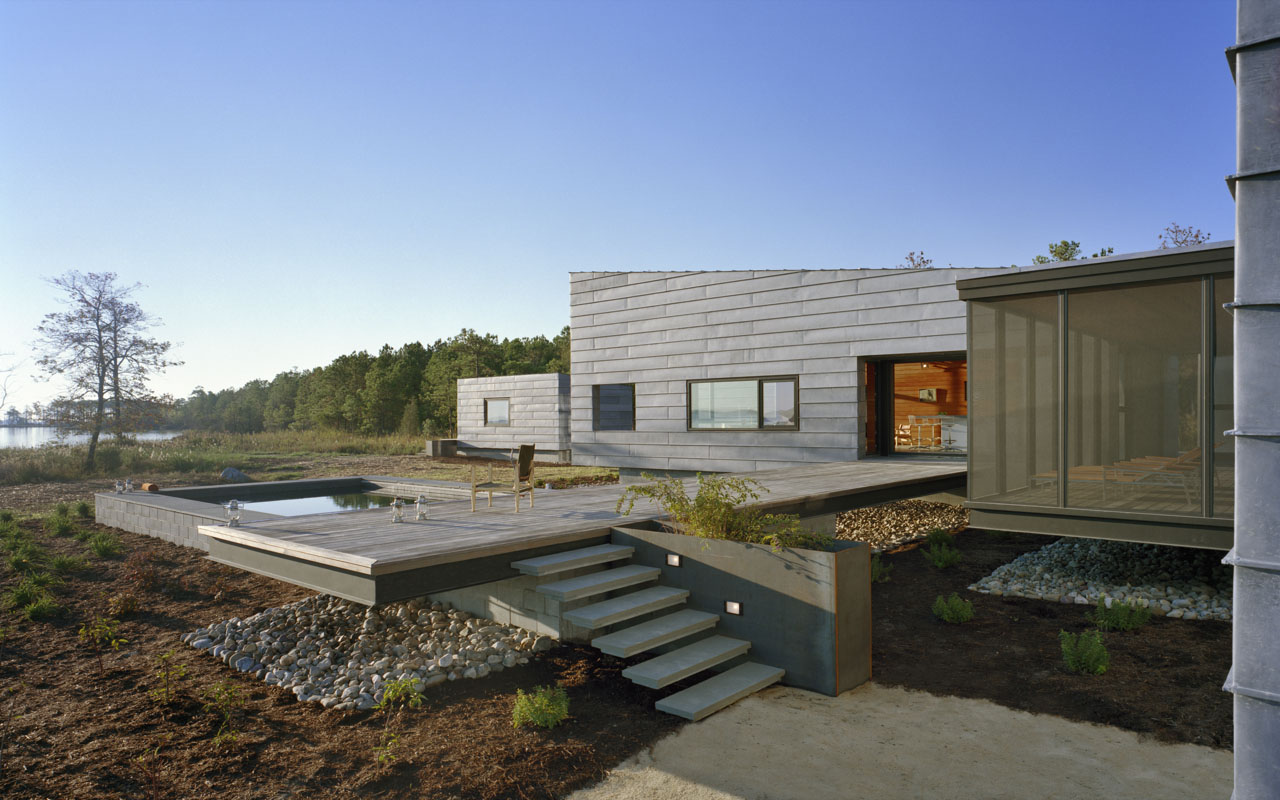 Expansive porches add to the living area, with a large, comfortable screened porch serving as a link between the three main structures. The inclusion of these exterior elevated porches results in a substantial increase, percentage-wise, in usable floor area: the footprint of the foundation is 1,828 sq. ft., but the interior space occupies 2,022 sq. ft.; the area of the living space including decks and porches brings the total up to 3,344 sq. ft. The porches, like the enclosed portions of the house, were designed for optional functionality and environmental performance. They slope slightly for drainage and, like the rest of the structure, are located 30" above grade. This height, while raising the porches to a protected level above the flood line, is also low enough so as not to require the added encumbrance of a railing system.
Mirroring the Hooper's Island Location
In developing the multiple-volume scheme, "David [Jameson] took his inspiration from local outbuildings," explains Southwick. Hooper's Island – actually comprised of three islands – is a comparatively isolated spot in the Chesapeake Bay which, for more than three centuries, has kept almost exclusively to a way of life that is focused on agriculture and fishing. The small sheds with their gently sloping roofs fit in with the local aesthetic. They also lend themselves to a practical division of the programmatic elements. "The lodge is a group space, with a kitchen and dining room," Southwick says. "Gathering can also occur in more intimate spaces." For example, grills on the porches turn them into areas for entertaining.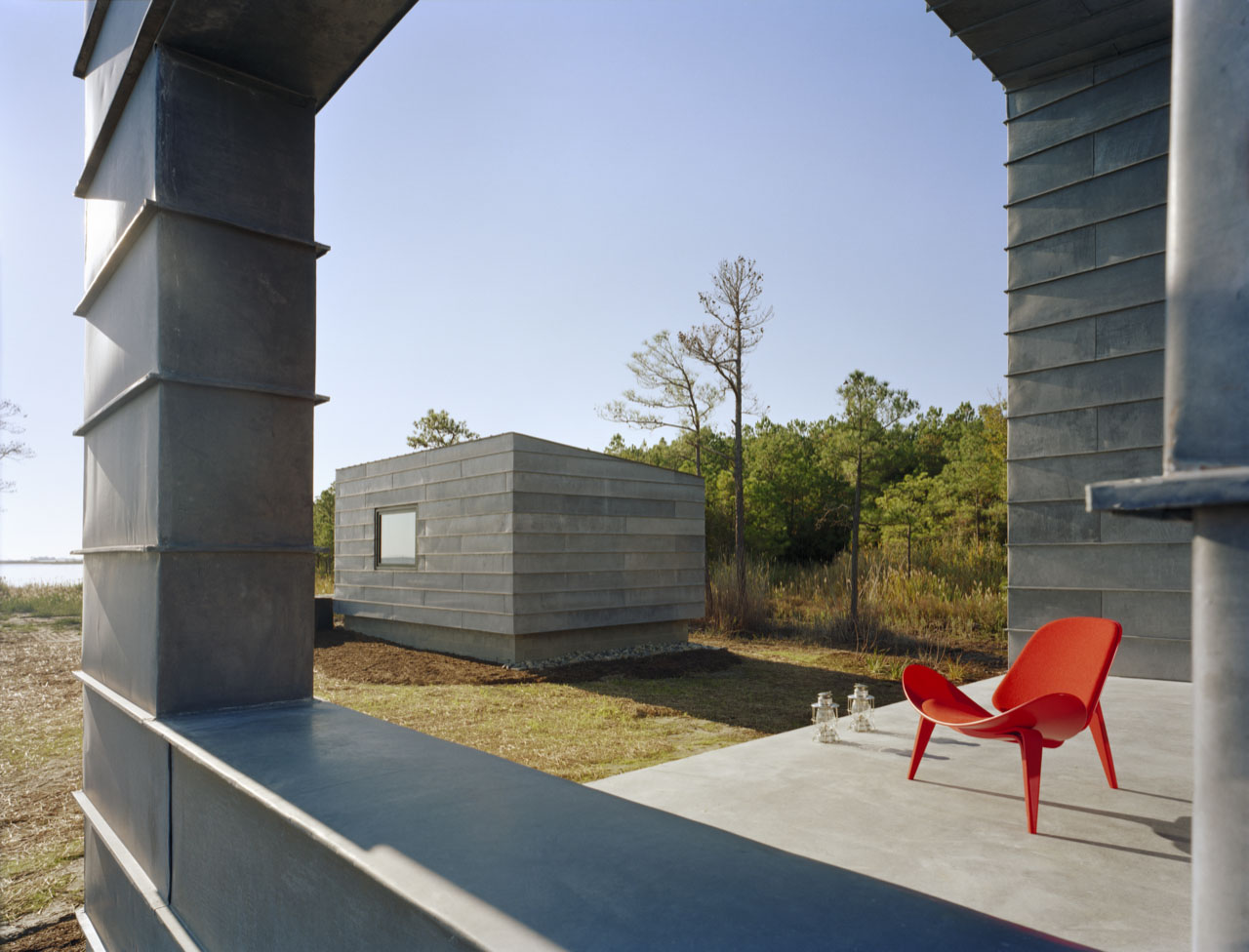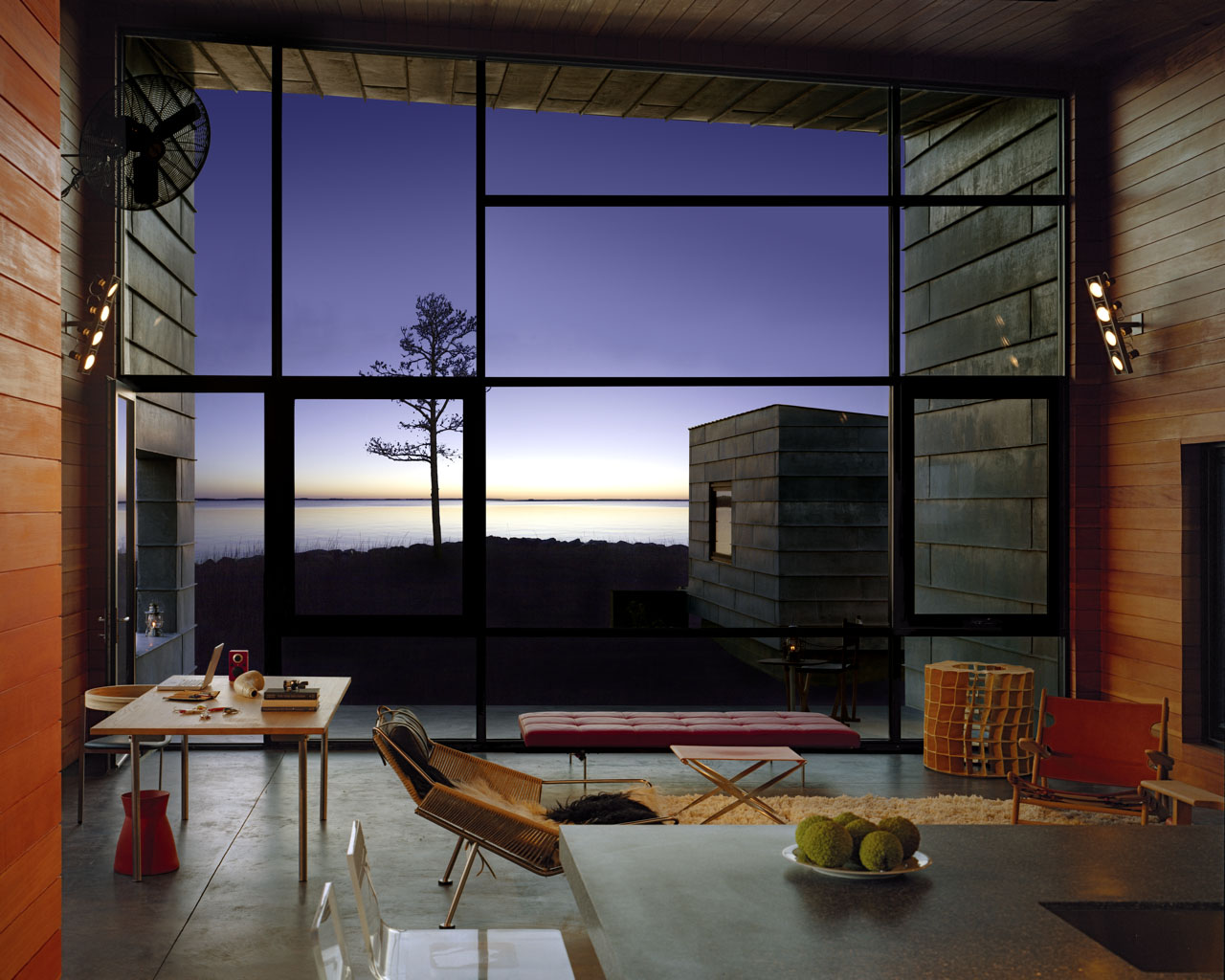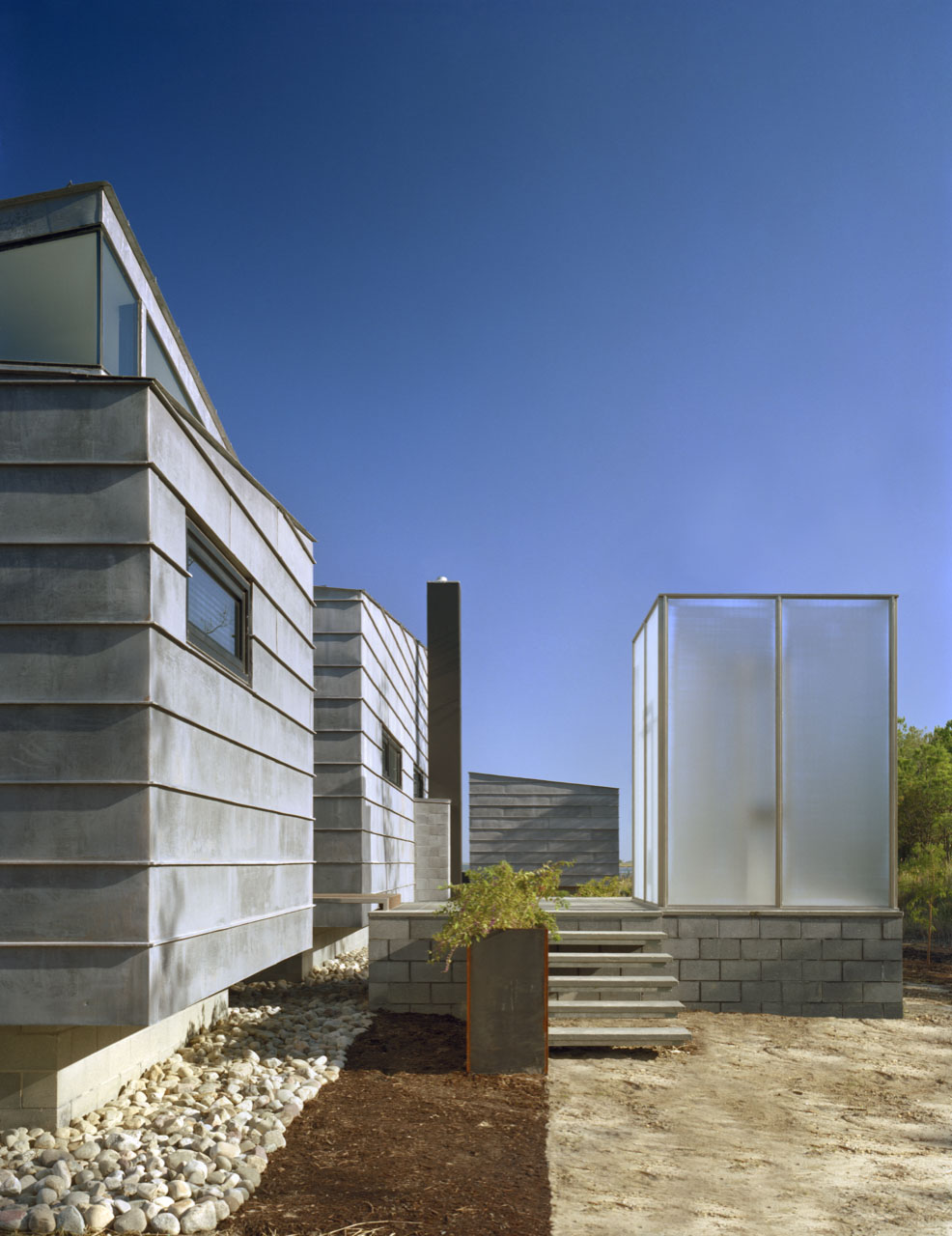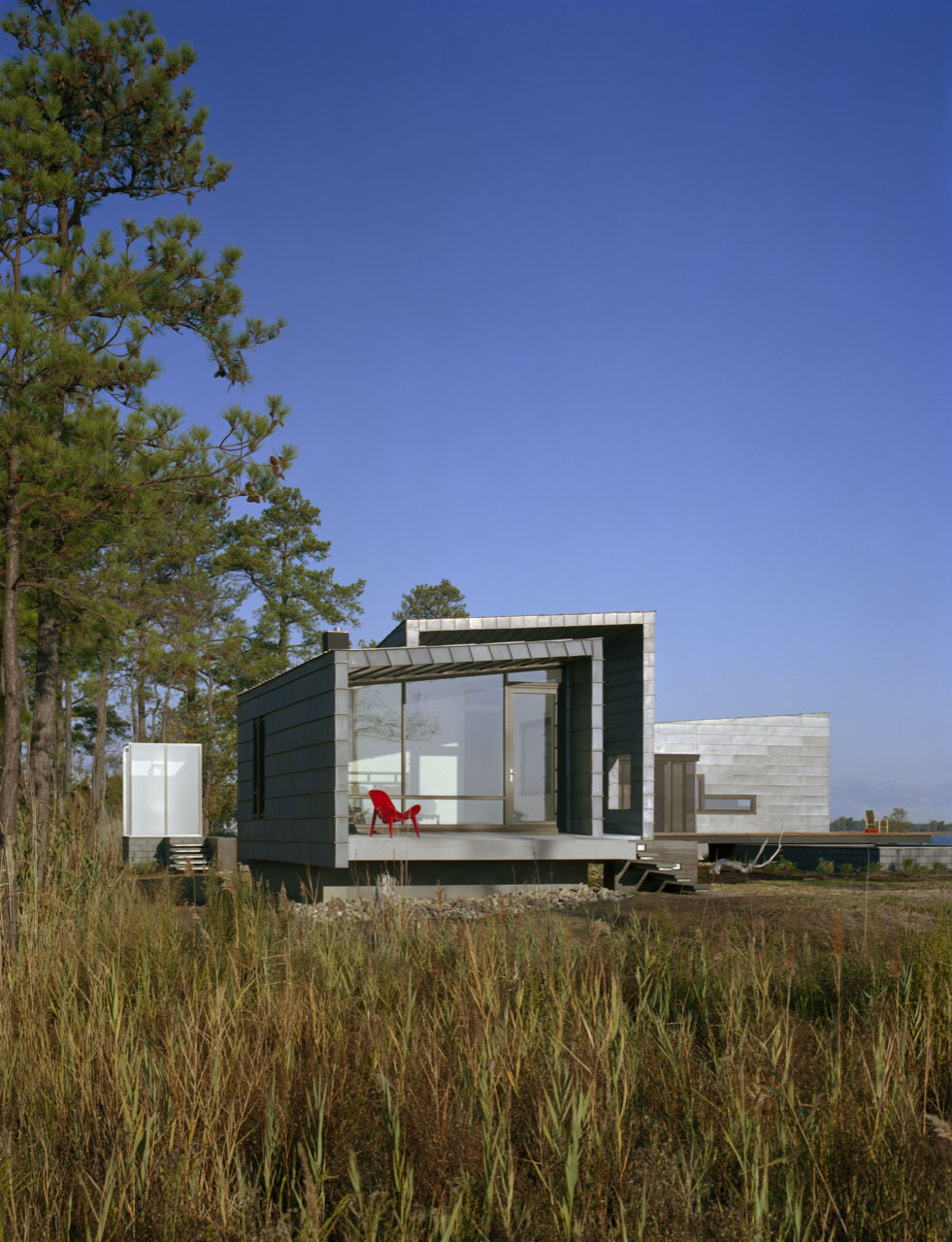 Sleeping areas are separated from the main space and from one another, and the studio space is far enough removed to afford it a quiet solitude. Each shed is oriented to take advantage of surrounding views. A deck surrounding the pool is made to abstractly represent an ocean pier. Together, the pool and deck composition, along with an outdoor shower enclosure, counterbalance the enclosed rooms.
Since the clients will use the home as a weekend getaway, there was a need to make it low-maintenance as well as able to weather storms that occur during the owners' absence. "The goal was to make this a 100-year building. We wanted to make it indestructible," says Southwick. Foundation walls are constructed of concrete block, but the fact that they are ground face makes them smoother and gives a more finished appearance. Lead-coated copper is a low-maintenance siding solution, since oxidation is always a concern in exposed coastal regions. Inside, the master suite and lodge are finished in Douglas fir. Floors are poured concrete. If a section of the house happens to not be in use, it can be shut down all year long. Explains Southwick, "There is a drain in each building so that it can be winterized."
The home has won several awards, including a 2009 AIA National Housing Award. The building's ability to sit lightly on the land, and the fact that it affords an opportunity for compartmentalized climate control, have contributed to its approval from both the architectural community and the actual community in which it is located.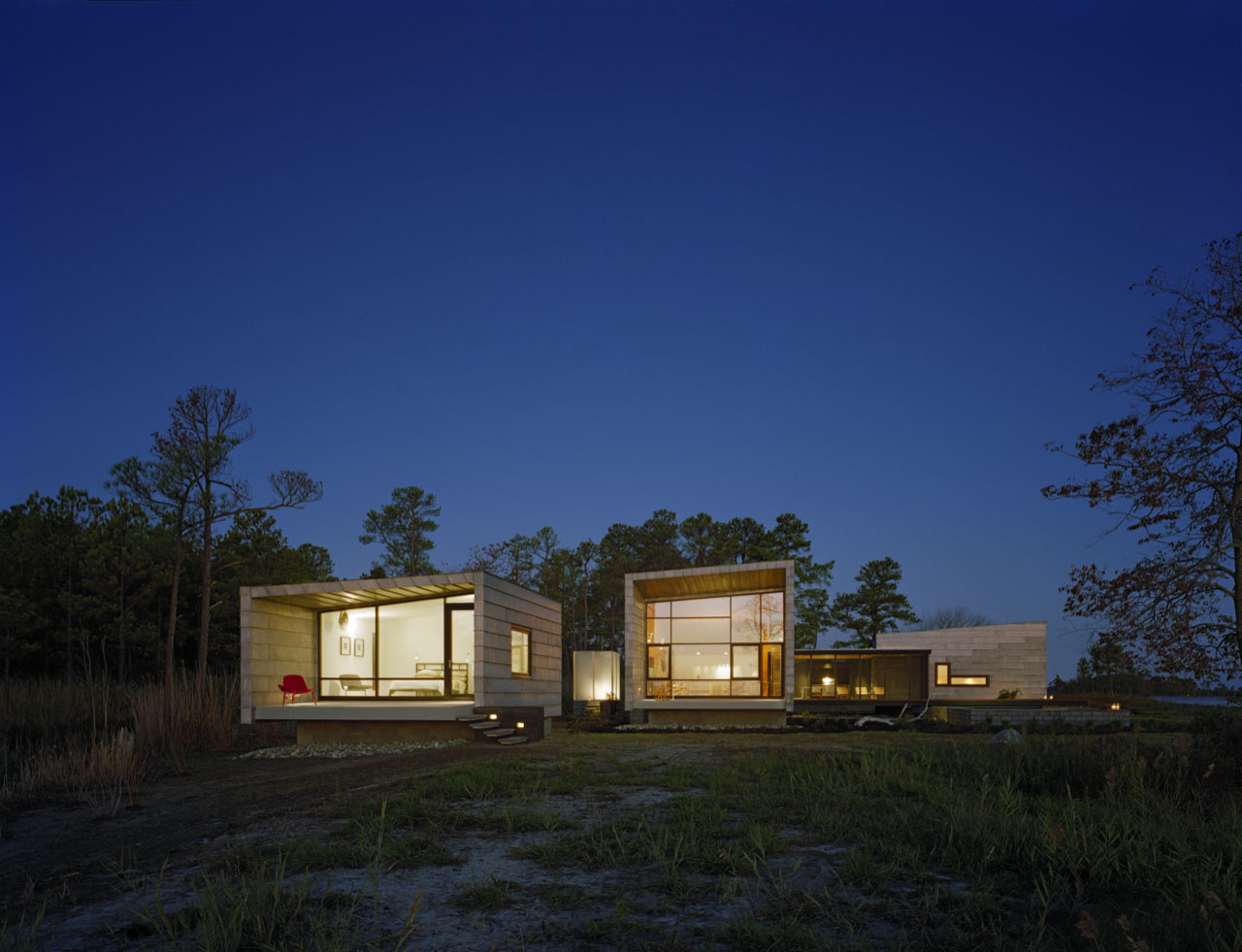 Kristin graduated from The Ohio State University in 1988 with a B.S. in architecture and a minor in English literature. Afterward, she moved to Seattle, Washington, and began to work as a freelance design journalist, having regular assignments with Seattle's Daily Journal of Commerce.
After returning to Ohio in 1995, her freelance activities expanded to include writing for trade publications and websites, as well as other forms of electronic media. In 2011, Kristin became the managing editor for Buildipedia.com.
Kristin has been a features writer for Buildipedia.com since January 2010. Some of her articles include:
Latest from Kristin Dispenza