Small Spaces: Seven Ways to Live More Graciously
Oversized homes are going out of style. Check out these seven ways to live more graciously in a small space.
Are you ready for a pop quiz? True or false: it's easier to live better when you have more.
Conventional wisdom would have us believe it's true, but it's 100% false, says designer John M. Stephens, ASID, owner of John M. Stephens Design in New Orleans. Living well is a way of being in your space and caring for your things. "Gracious living is living in the best possible way no matter what your circumstances are," he says. It's about taking the time to make the small details special, from how you display your favorite pieces to how you make guests feel welcome. "It's really taking all the small pieces of your life and putting them together so they make the whole better," Stephens says.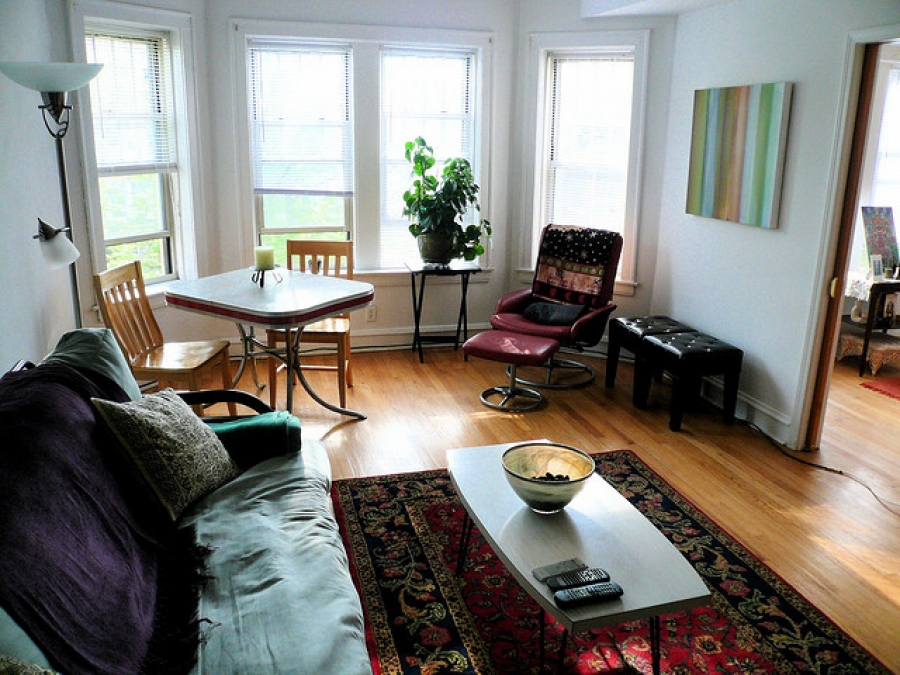 ---
Home Builders Resource Center
Brought to you in partnership with: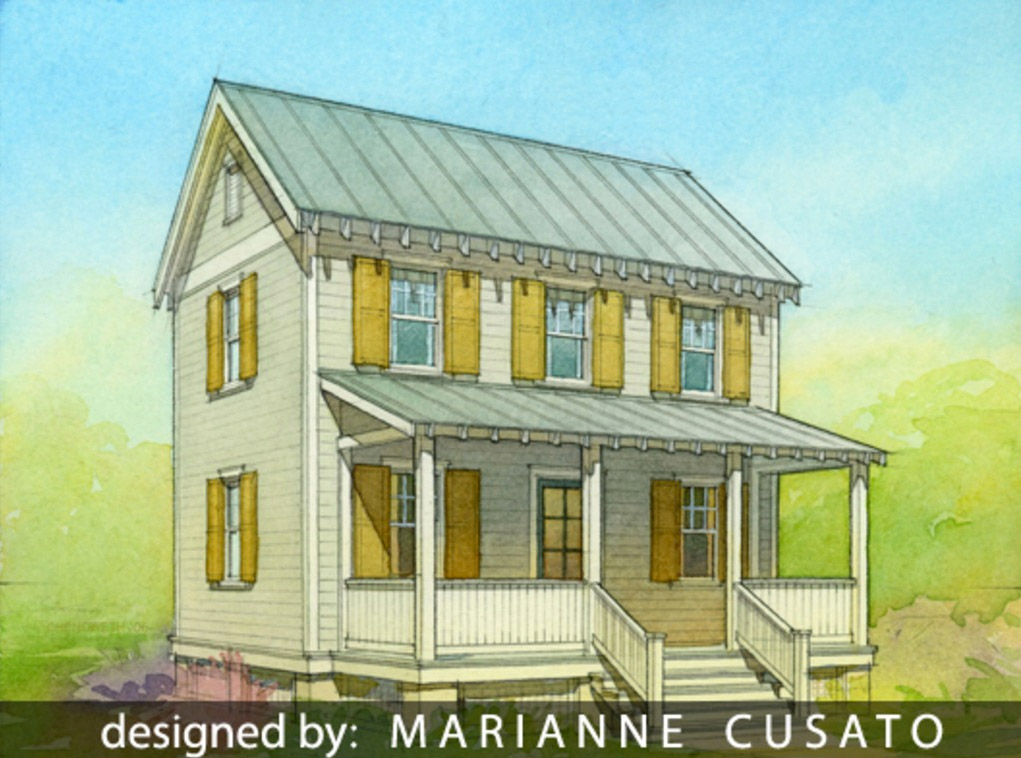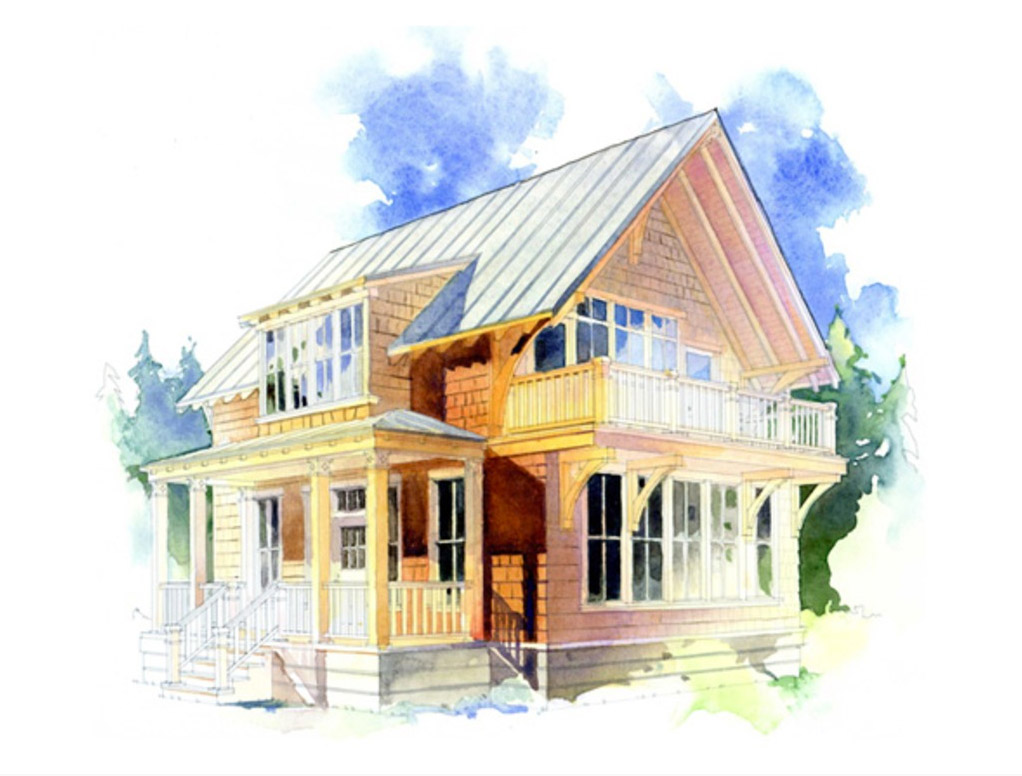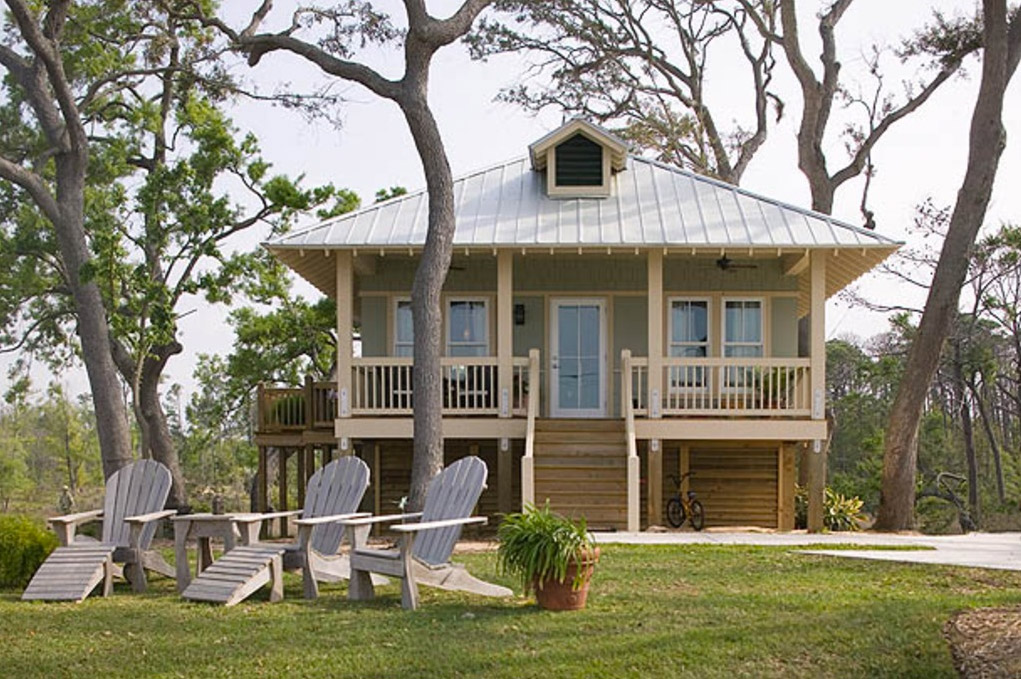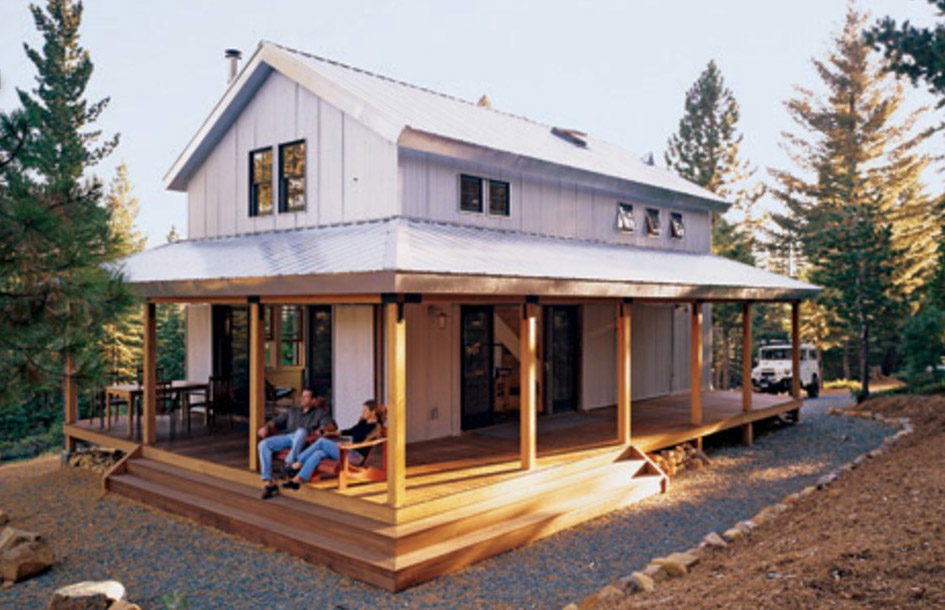 Browse these plans and others at
http://www.houseplans.com
.
---
This notion is especially appealing to people who are living in smaller spaces, either by choice or necessity. Small can be smart, pretty, and, yes, gracious.
7 tips for bringing gracious living to your smallest corner
Do double duty better. We've all heard the message about double-duty pieces, such as ottomans with storage, or sofa beds, but functional double-duty differs from thoughtful double-duty. If space is at a premium where you live, the latter is going to make you a lot happier. For example, if you live in a studio apartment and the sleeping and living spaces are combined, invest in a good daybed, and something luxurious for daytime living, like a fur throw. Outfit the bed with the very best sheets you can afford, Stephens suggests, so that it feels like a real bed, and not just a place to crash.

Make guests feel like they count. If you have a dedicated guestroom, that's fantastic. If you don't, it's no tragedy. Whether you have to set up guests in your living room or office, make sure you have a comfortable bed for them. (Investing in some quality air mattresses is one solution.) Use crisp, fresh, white sheets, good pillows, and a soft comforter and blanket. "Make the little luxuries count," Stephens says. Any little thing you can do to make guests feel special – such as serving coffee in nice cups (or funky ones, depending on your taste) or placing fresh fruit, a pitcher of water and a cup, or a small budvase with a flower by the bedside – will elevate not only their experience but your experience as a host.

Create thoughtful displays. Always be thinking about both the function and the aesthetic: how can you display what you have and make it count? "Try to make everything as purposeful as possible," Stephens says. For example, if you have a large book collection, can it be a focal point? Displaying it by color or size and sprinkling in favorite pieces like candlesticks or figurines can draw attention to it. It's not about outward appearances as much as it's about demonstrating the importance of these objects to you – even objects not on display. Taking the time to neatly arrange your china inside the cabinet or mindfully rolling your towels for the linen closet makes you feel different in your space and creates good energy.

One big thing is better than lots of small ones. It may feel counterintuitive to fill your small space with larger pieces of furniture and artwork, but larger pieces help you to avoid the clutter that comes with the accumulation of lots of small stuff. Instead of a loveseat and a chair, opt for one larger sofa or a clean-lined sectional. "One larger piece will expand the space," Stephens says.

Get in touch with your dark side. Don't avoid darker colors in a small space because you fear that they'll make the space seem smaller. In fact, it's the opposite, Stephens says. "Light colors like tan and taupe make a room feel smaller, while darker colors make a room feel more expansive because the eye doesn't see the barriers and boundaries of furniture."

Consider all the senses. Approach your space like a sensory detective: how does it look, smell, sound, and feel to the touch? Add interesting textures, like chenille throws with a great "hand" (there's nothing wrong with synthetics if they are well made). As far as smell, add a subtle scent with a great candle. Pretty visual elements like flowers are great accents. Stephens loves orchids because you can find inexpensive ones and they can last for up to two months. Background music can set the proper mood, as can soft chimes, if that appeals to you. "Listen to what your gut tells you," Stephens says.

Create an efficient in/out process. When it comes to the paperwork of life (mail, catalogs, magazines, important papers, grocery lists, and receipts), be as organized as possible. If you can designate a workspace where you will deal with your paperwork daily or semi-weekly – a corner of your kitchen table, for example – you're more likely to actually keep up the routine. Envision where and how you will deal with your paperwork and then keep this appointment.
Living graciously begins with the smallest decisions you make about your space. They add up quickly, so don't be surprised if your tiny studio apartment or cozy bungalow suddenly becomes everyone's favorite place to be.

Judi Ketteler ( @judiketteler ) writes about creativity and design for web sites, magazines, and private clients. She's been published in Better Homes & Gardens, ElleDecor.com, Whole Living, and others. She's also the author of Sew Retro: A Stylish History of the Sewing Revolution + 25 Vintage-Inspired Projects for the Modern Girl (Voyageur Press, 2010). Find her at judiketteler.com.
Latest from Judi Ketteler