The Growth of the Small House Plan
Examine the benefits of less square footage. Small houses represent a movement toward simplicity and efficient design.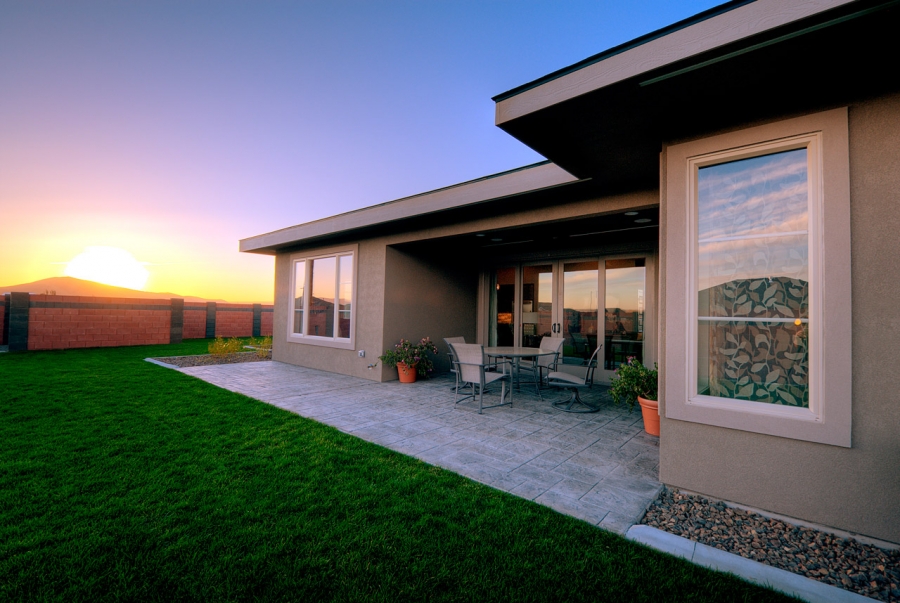 The demand for smaller new homes is on the rise, and many reenergized builders are opting for small house plans instead of the oversized homes that were so popular in the past. According to a recent report, the sale of small home plans has grown by 11% since 2011. Drawn to smaller price tags, lower maintenance costs, practicality, efficiency, and simplicity, Americans are continuing to scale down, although not necessarily downgrading.
Small House Plan Styles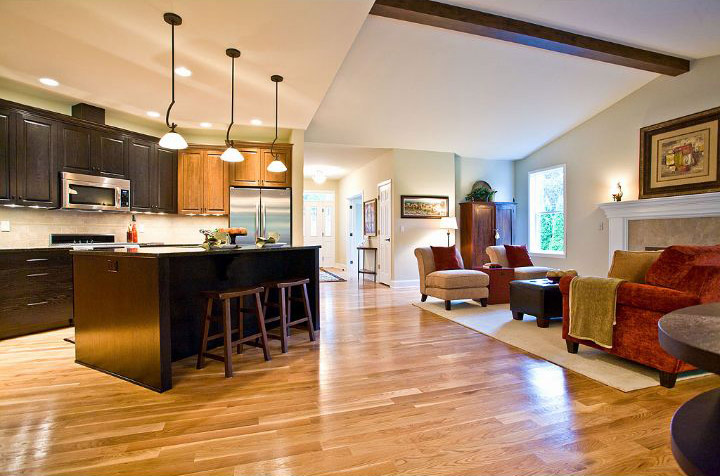 What makes a home "small" is its square footage. Depending on the builder or designer, small home plans are those that are 1,800–2,000 sq. ft. or less. With a renewed interest and confidence in new home construction, consumers tend to prefer a few styles when choosing a small house plan. These styles include the following.
Cottage
Resembling a modern twist on the traditional English-style home with a thatched roof, today's cottage house plans often have gabled roofs, multi-paned windows, small dormers, and a stone exterior for a quaint, historic look.
Craftsman
Regaining popularity, today's American Craftsman-style home borrows the look of handcrafted wood, glass, and metalwork in a simple, elegant manner. This type of home plan is a simpler alternative to the more lavish Victorian-style home; a Craftsman enthusiast values the hand-crafted over the mass-produced.
Contemporary
Contemporary homes are the epitome of modern living. With more open spaces, larger windows, and the use of multiple materials, these types of homes can boast unique rooflines and asymmetrical shapes. Part of the appeal of contemporary small home plans is the ability to include a mix of diverse features while maximizing space and minimizing costs.
Trends in House Plans
In the early 1990s, of all the stock house plans sold by Alan Mascord Design Associates, only about 3%–4% percent were for homes that had less than 1,500 square feet. During the same time, about 22% of the plans sold were for homes between 1,500 and 2,000 square feet, and about 28% were for homes ranging from 2,001 to 2,500 square feet.
A decade later, the sale of house plans for homes of less than 1,500 square feet was up to 9.4%, while the sale of house plans for homes between 1,500 and 2,000 square foot dropped to 20.1%, and only 23% were for homes ranging from 2,001 to 2,500 square feet.
In 2012, the sales of small house plans are at nearly record highs. Plans for homes that have less than 1,500 square feet made up about 21% of sales, and about 30% of sales involved plans for homes between 1,500 and 2,000 square feet. The sale of plans for homes between 2,001 and 2,500 square feet dropped to 18%.
The Appeal of Small House Plans
Many people have found the American dream of having a large home to be inefficient. Once called starter homes, small homes force homeowners to get rid of clutter and keep only what they need to be happy.
For the eco-conscious and anti-consumerist. Small homes use less space and, therefore, fewer resources to build and maintain. They also require less furnishing and decorating.
For the overworked. It's simpler and faster to clean and maintain a small home.
For those with tight budgets. The initial cost of purchasing a home plan may be less than that of purchasing and decorating a traditional home. Because the house is smaller, the energy bills are cheaper. Furthermore, because the exterior of the home and the roof are smaller, repairs and replacements are less costly.
For the tidy. When you have a small home, you have less storage space, which makes it harder to accumulate excess belongings and make impulse buys. When you own less, you have fewer possessions and spaces to tidy up.
For those seeking less risk and debt. Because small houses are less expensive to build, mortgages with the same repayment terms may be lower. This means you can pay off your home faster or use the saved money for another purpose.
For those considering a resale. Smaller homes tend to sell faster than larger homes because they're more affordable, making them attractive to buyers.
With the 2012 surge in housing and new construction following the 2008 financial blip, the popularity of small house plans will only continue to grow through 2013.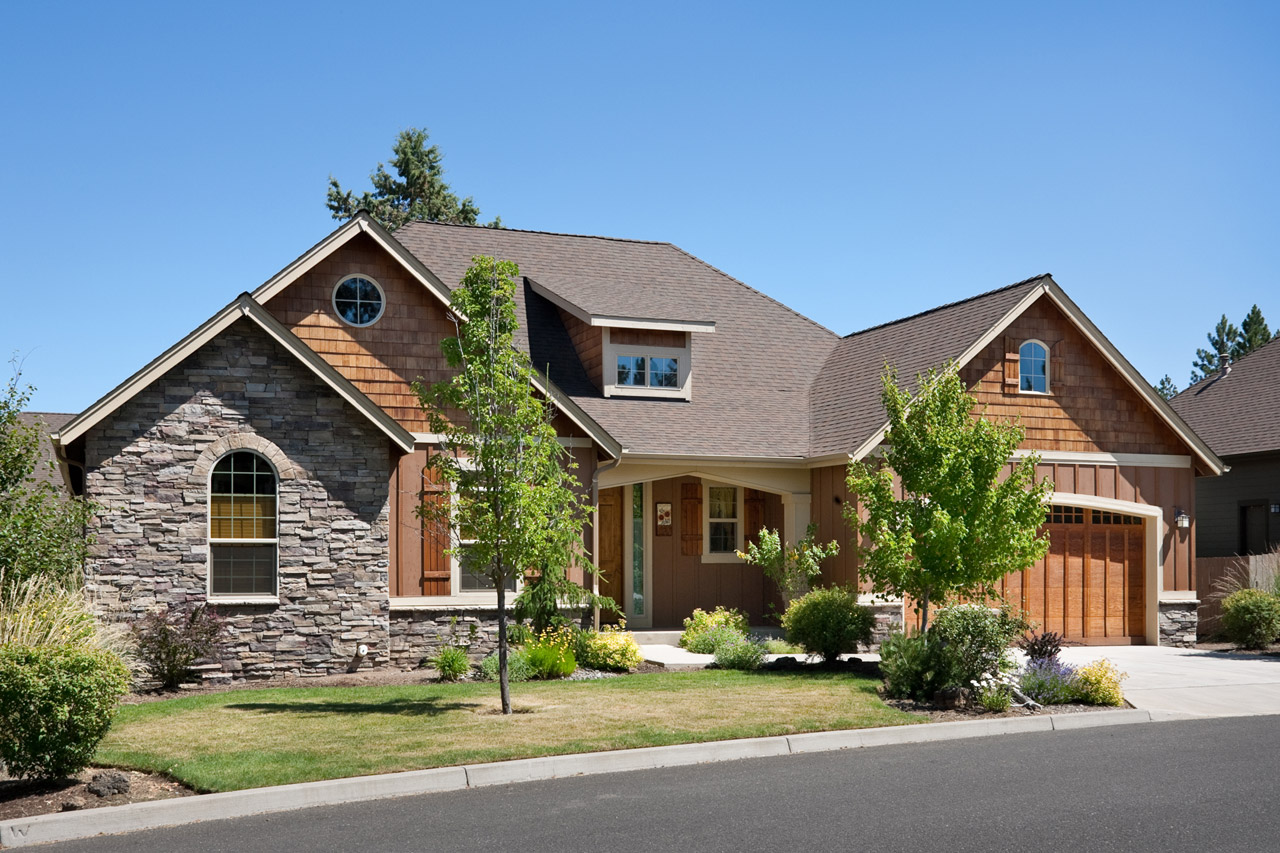 Houseplans.co is the online home of Alan Mascord Design Associates, where visitors can find more than 700 home plans in a variety of styles, from Craftsman to Victorian.
Website: www.houseplans.co