To Catch A Contractor: Hire The Right Person
Remodeling is a huge investment - one of the biggest you will make after purchasing your home. Depending on your comfort level and general understanding of construction, hiring a contractor may be a necessity. It is important to know your limits. If you need to hire a contractor, then do so, but don't just open a phonebook and call the first name you see.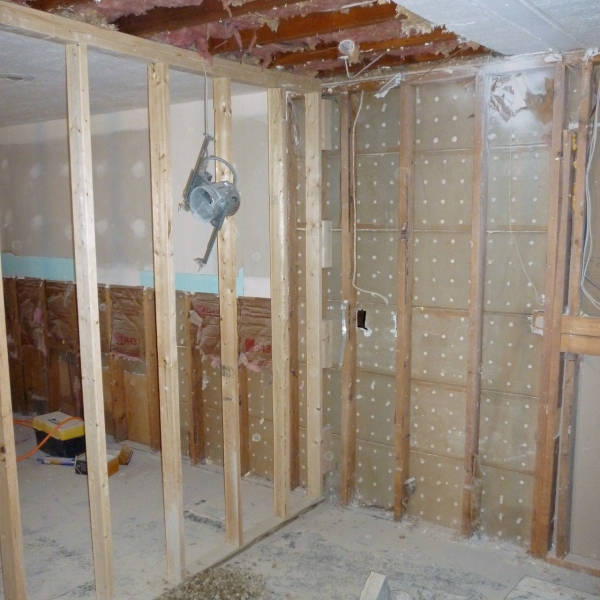 The video below might be a joke, but homeowners are scammed and taken advantage of. Take the proper precautions to protect yourself and your home when selecting a contractor. Below is a checklist to get you started.


Referrals
Ask your friends and family for recommendations and check with the National Association of the Remodelers Industry for certified remodelers in your area.
Interview
Prior to hiring a contractor you should always meet with them in person. Always look for professionalism and someone that you will be able to communicate with. Potential questions to ask include: "do you typically take on projects of this size," "how many projects are you currently working on," and "can I have a list of your references," among others specific to your project. You will be able to tell a lot about the contractor from their responses.
Legitimate
Prior to hiring a contractor, ensure that they are licensed and have insurance, preferably both general liability and workers' compensation. Also, check with the Better Business Bureau and other consumer protection agencies to see if any complaints have ever been filed against them.
Estimates
When you receive an estimate, ensure that the scope of work is clear and the estimate is detailed. You get what you pay for. Don't just look at the bottom line. As a rule of thumb, always throw out the lowest number. Numbers that are too low tend to be a sign that the contractor cuts corners. Also, set up a payment schedule. Final payment should never be paid until the project is completed to your satisfaction. If the contractor is unwilling to set up a payment schedule and/or wants most of the money up front, walk the other way. Often times, this is a sign of financial instability.
Warranty
Get the warranty in writing. What is included and for how long? How are the warranty claims handled?

Since becoming Managing Editor, Justin has led the development of Buildipedia's site-wide content plan, fully integrating content across all audience channels and the Knowledgebase. Justin is responsible for the quality and accuracy of all published material, as well as the direction of the editorial department, including long-term strategy and vision. Before joining Buildipedia, Justin worked as an Architectural Project Designer, facilitating the design and construction process of multi-million dollar commercial projects. He also served as liaison to the international architectural staff and as a Construction Project Coordinator for higher education projects. Justin is a graduate of Bowling Green State University.