Rooftop decks can be a smart value-add to your home. Learn the essentials here.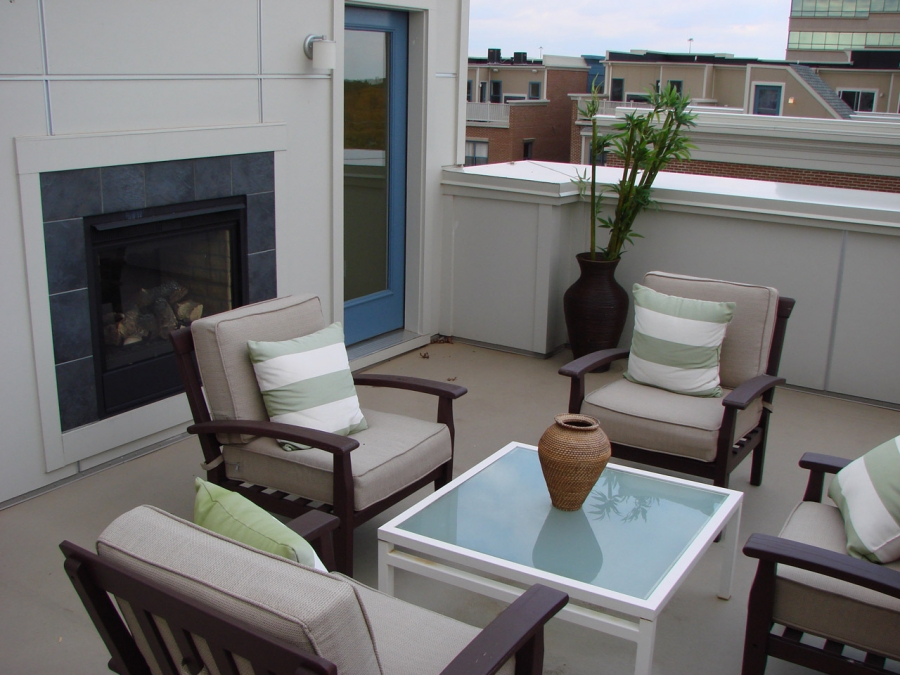 When it comes to determining the value of a residential property, square footage of living space is one of the primary considerations, but many homeowners forget that living space is not restricted to the interior of their homes. Outdoor living space is a cherished commodity, and although its value is certainly subjective for the individual, there is no question that it adds value to the property. This is particularly true in the case of rooftop decks, which are fast becoming a major value-added feature in urban developments.
"Outdoor living space is a cherished commodity... there is no question that it adds value to the property."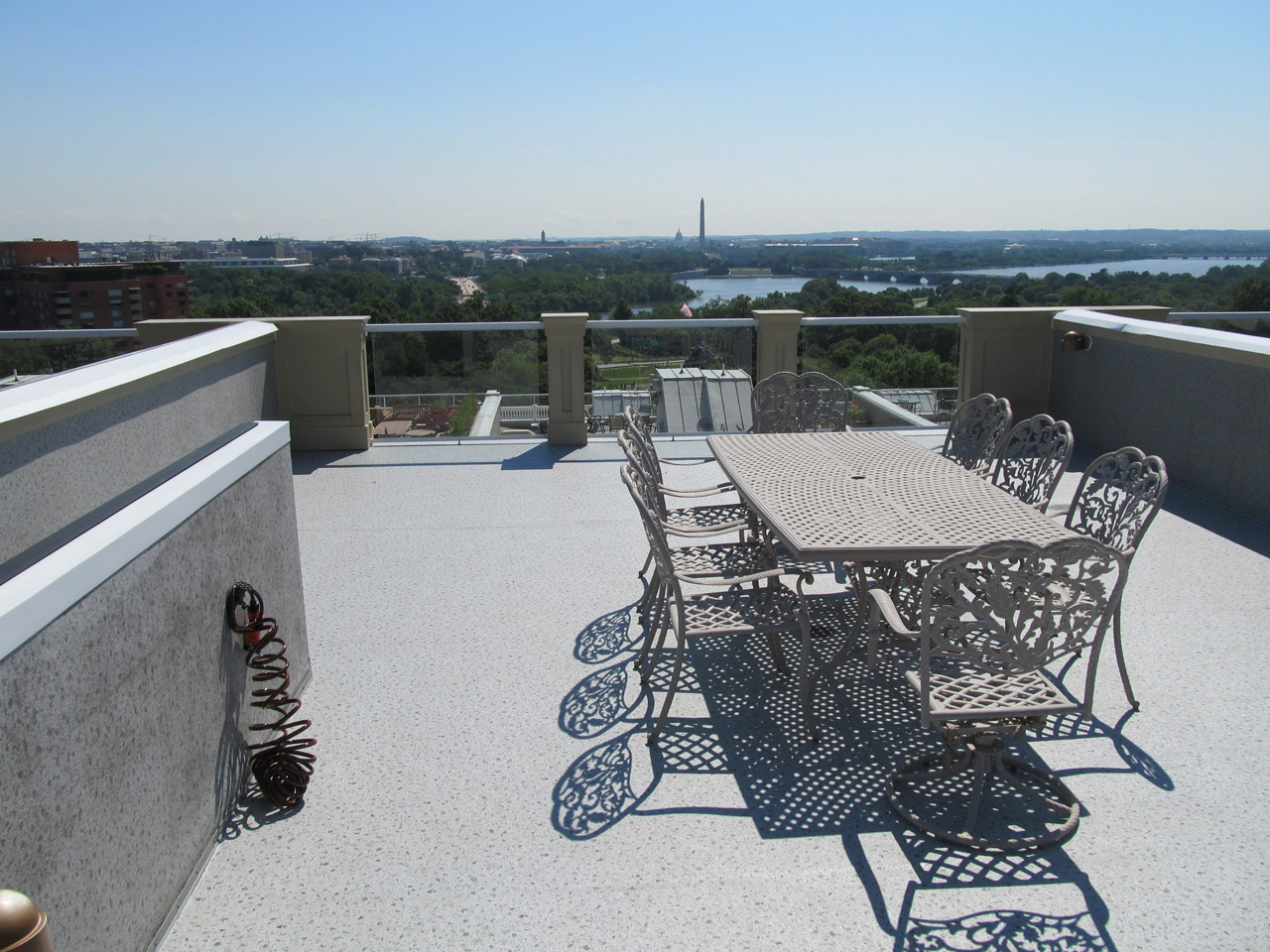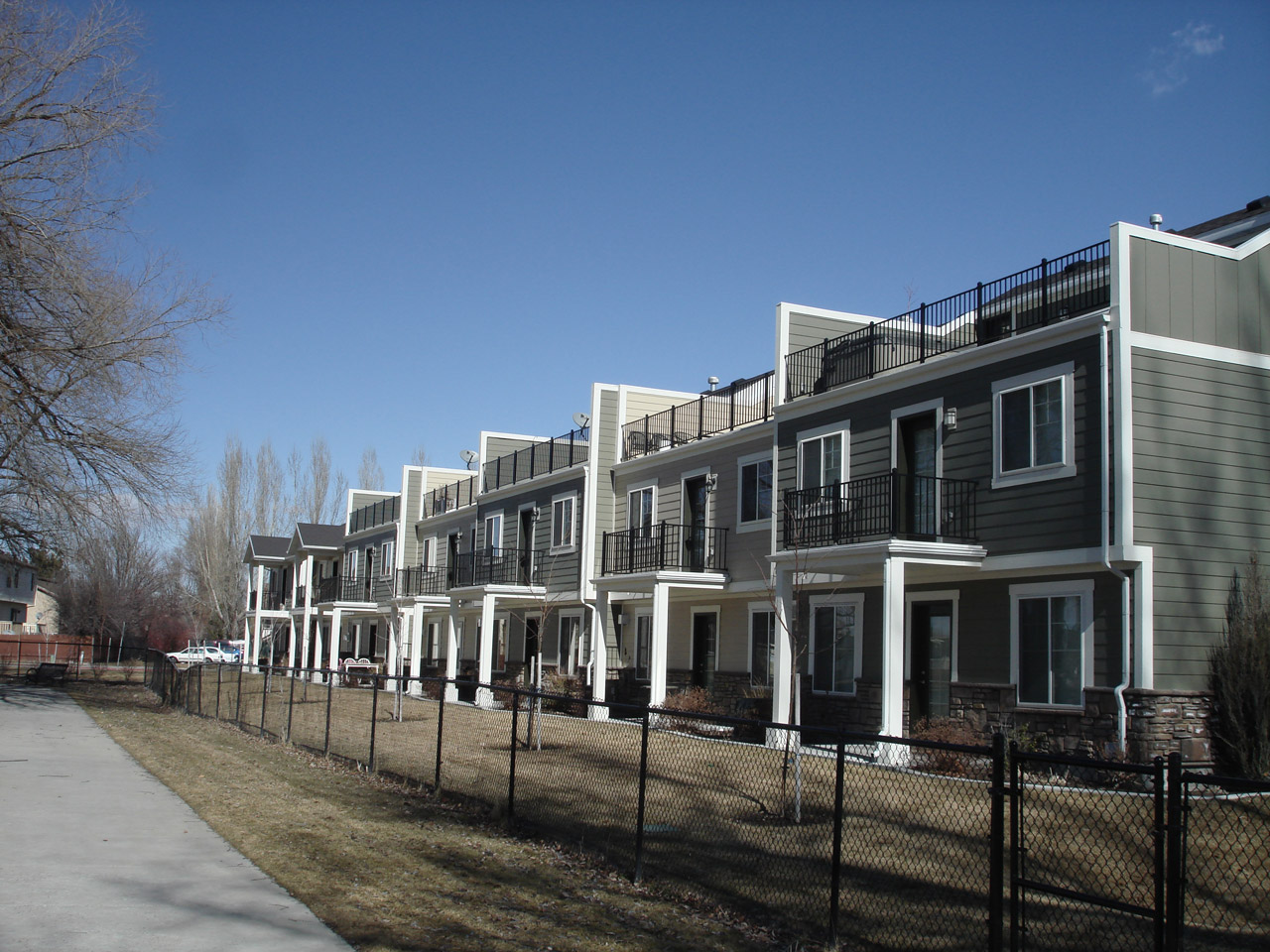 Residents of some cities, like New York and Baltimore, long ago embraced the value of rooftop decks, and the benefit of the water and skyline views these cities have in abundance make the demand for properties with rooftop decks very high. More and more city dwellers are discovering that the advantages of rooftop decks more than offset the cost of the initial installation. Concurrent with this trend, more and more people are choosing to install rooftop decks made with a low-maintenance, waterproof vinyl membrane.
For example, the Rivercrossing Townhomes community in Logan, Utah is creating quite a splash, and builders and designers have been quick to compliment the design and style of this community, which includes rooftop decks on many units. David Rupp of DRD Property Development, who was integral in the planning of this community, chose to work with Duradek, a prominent manufacturer and installer of waterproof deck and balcony products, on the development. "We wanted the Rivercrossing Townhomes to be different than any other community in the state," Rupp said. "We were hesitant to put decks over living space, but Duradek has been an excellent fit."
Rupp explained that although the installation of a rooftop deck elevates building costs, it more than adds to the value of the home: "Especially with the limited supply of homes with this feature, it will always be in demand." The Rivercrossing Townhomes community has set a trend for quality and standard amenities in housing developments, and those fortunate enough to purchase a home in this community will be able to enjoy grills, patio sets, and even hot tubs on their semi-private rooftop decks.
The homeowner will find many advantages in having a rooftop deck, particularly when it is constructed of low-maintenance materials, such as a waterproof vinyl membrane. Wooden decks require yearly sanding and staining, and concrete decks often acquire unsightly cracks and must be patched, but vinyl membranes simply need to be washed seasonally. (While frost may make vinyl decking a little slick, the use of a de-icing agent is perfectly acceptable as long as it is rinsed off before spring sunshine bakes it into the surface.)
Vinyl membrane decking products are popular with builders. Frequently the manufacturer of vinyl membranes will deploy trained and authorized installation professionals and offer long manufacturer's warranties that guarantee the product, as well as workmanship warranties, which provide peace of mind by guaranteeing correct installation and performance as intended. Installation of vinyl membranes can sometimes be done in one day, start to finish. With a single-step application (versus application of stains, sealants, etc., which require multiple coats and drying times), vinyl can be walked on as soon as it is laid. In addition, some companies carry their own lines of decking accessories like railing systems; it's worth checking to see whether all of the permanent details of the deck can be taken care of by one contractor.
Rooftop decks offer city dwellers a great way to relax outdoors without giving up their urban lifestyle and provide the gift of seeing the city from a unique perspective. An easy place to get away to, a roof deck can be a comforting diversion from the hustle and bustle of the city in the daytime and a spectacular escape after dark, when the city sparkles and the skyline at night becomes your new favorite view.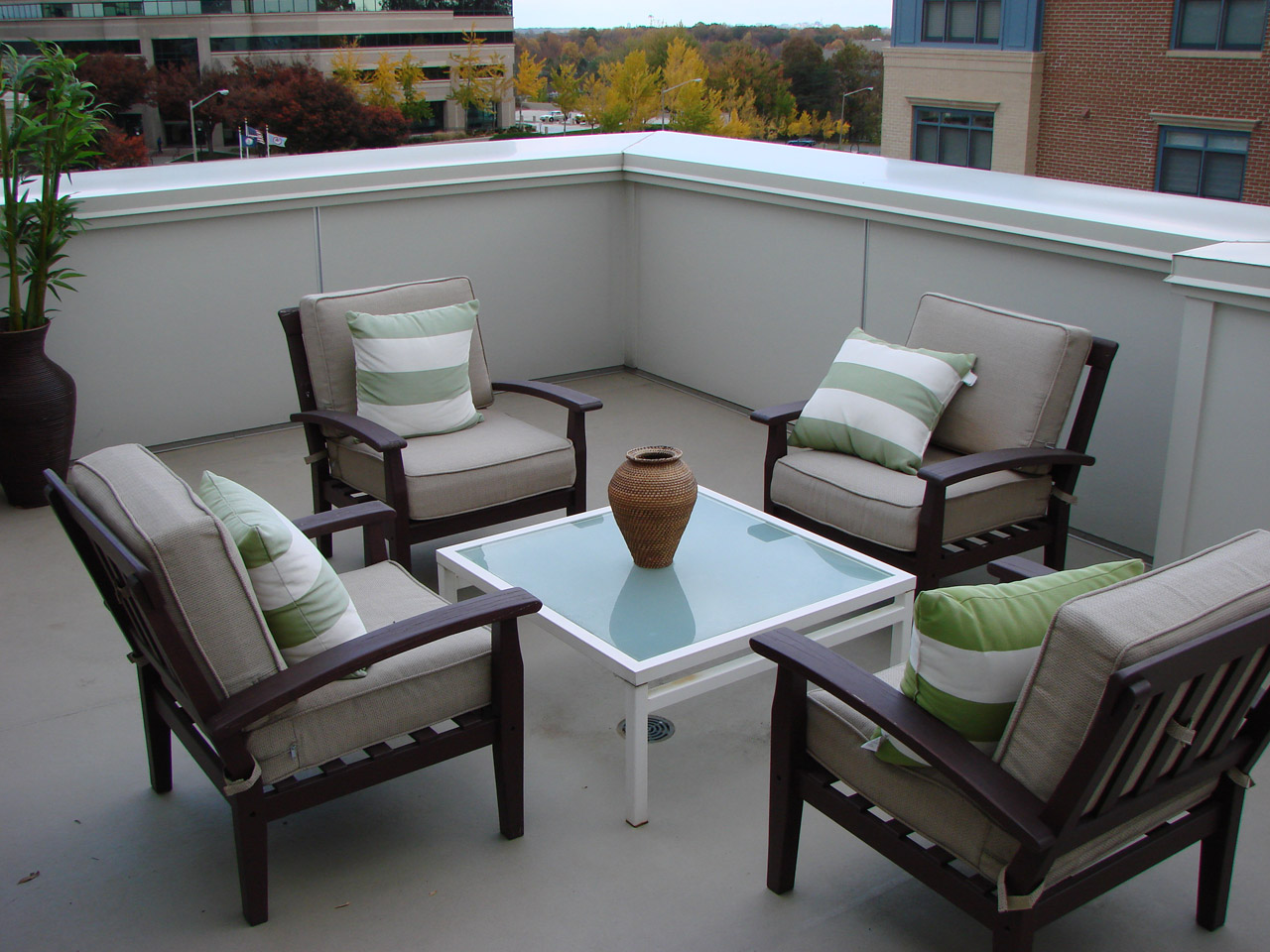 Duradek has been in the deck and balcony waterproofing industry since 1974. We pioneered the use of PVC membranes as an outdoor walking surface and were the first to have an approved single-ply "walk on" roof membrane. Duradek membranes are the primary roofing approved materials on tens of thousands of roof decks throughout North America. Duradek products are installed only by trained, professional applicators to ensure that the job is done right, the first time.
Website: www.duradek.com/find_a_dealer.html?