I love the striking appearance and nostalgic smell of a traditional Christmas tree but (surprise, surprise) I want to make my own alternative tree this year!
Here is a collection of some of my favorite examples of DIY and eco-friendly Christmas trees from around the Web.
Pallet Christmas Tree. I'm planning a scaled-down version of this magnificent pallet tree for my apartment! Drill small holes in the "branches" to hang ornaments.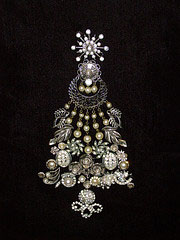 Costume Jewelry Christmas Tree. This tree is truly a small space solution! Spray paint a vintage frame in metallic paints and let this chic design shine on your walls.
Tomato Cage Christmas Tree. Try adding a natural garland to this project before stringing lights. Watch the tutorial available at New England Construction and Design.
Rosemary Topiary Tree. Still looking for that real tree experience? Rosemary topiaries smell amazing, are perfect for apartments, and can pull double duty after the holidays by accenting dishes in your kitchen. Plant it outside in your herb garden come springtime.
Magazine Christmas Tree. Make this quick and easy Christmas tree from old magazines, a touch of glitter, and spray paint. If you missed the project on The Martha Stewart Show on the Hallmark Channel, you can watch the tutorial at marthastewart.com.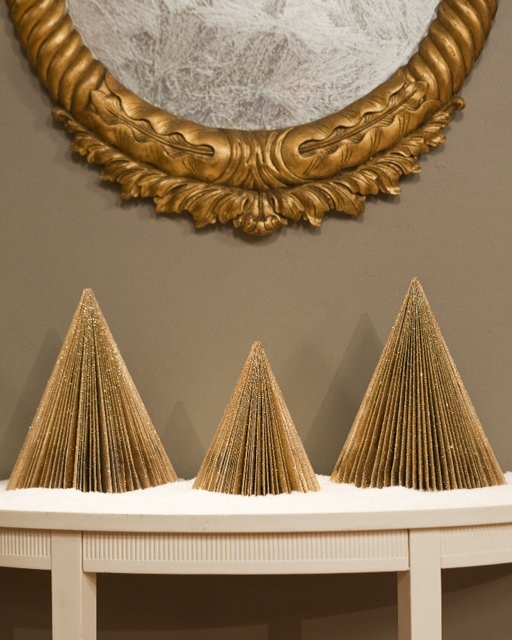 Scrap Metal Christmas Tree. This tree makes creative reuse of vintage funnels. I have a few of these lying around the garage somewhere…
Christmas Tree Ornament Mobile. If you prefer the ornaments to the tree, you will appreciate this unique and witty take on tradition. Also, you can watch the tutorial available at notmartha.org.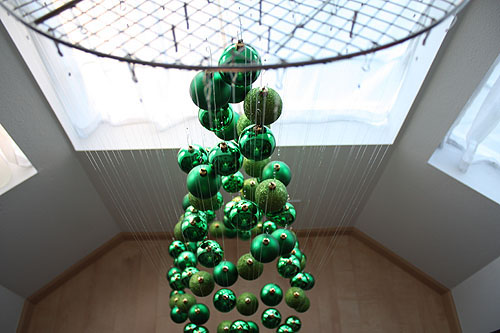 Modern Cardboard Christmas Tree. With enough patience, you can create a modern holiday beauty like this from any cardboard lying around your house.
Antler Christmas Tree. Let me admit that I have a soft spot for vintage taxidermy. This project may be a little too intense for anything short of a hunting lodge but I love the creative use of material!