Tools & Materials
10-15 Vintage cotton and linen doilies (in varying sizes and tones)

Pins

White thread

Quilting needle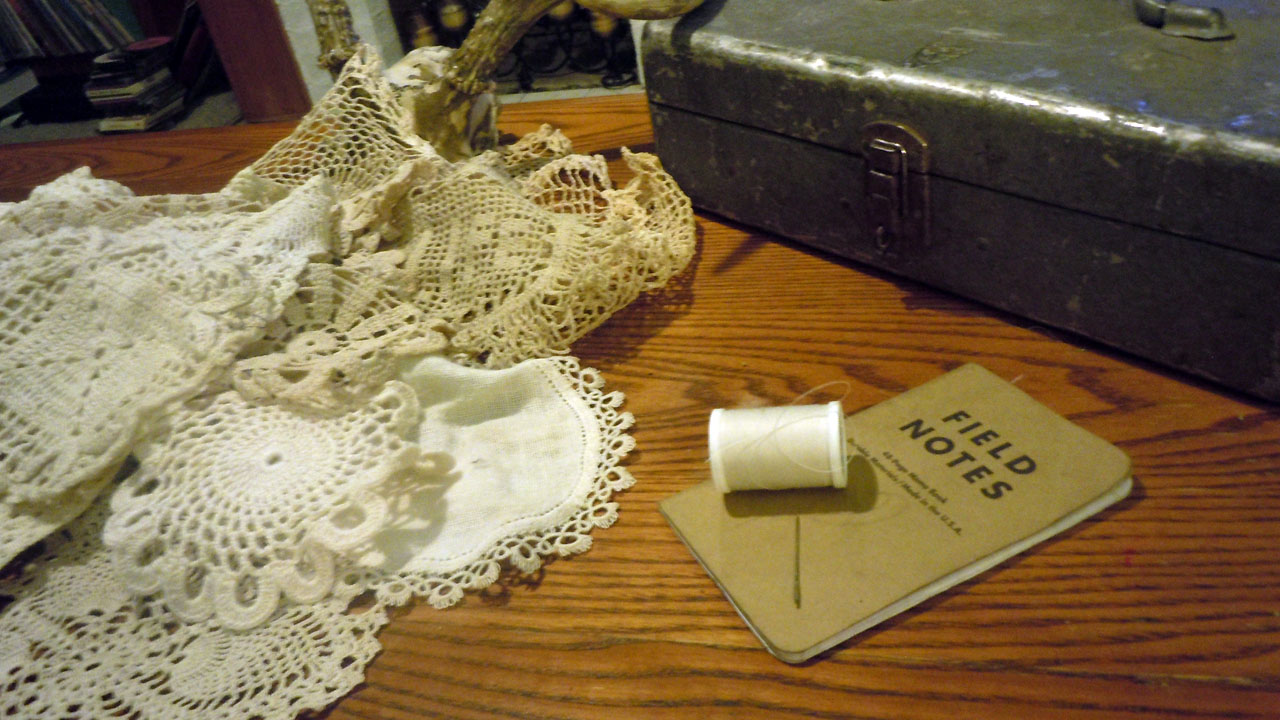 To begin, lay out your materials on a long work surface and arrange them in a funky overlapping pattern until you find a design that you like. Keep in mind that you are going to want the finished table runner to hang 6"–10" over the ends of your dinner table. I used the tones and textures of the individual pieces to determine their layout in the final piece.

Once you have determined how your table runner is going to be arranged, pin all of the pieces together so that they stay put as you sew the material together.

Linen and cotton doilies are generally very delicate so you will be attaching them by using very small stitches around the outside edges of the individual doilies. I chose a simple off-white cotton thread for this project, and my stitches became very successfully lost in the texture of the final piece!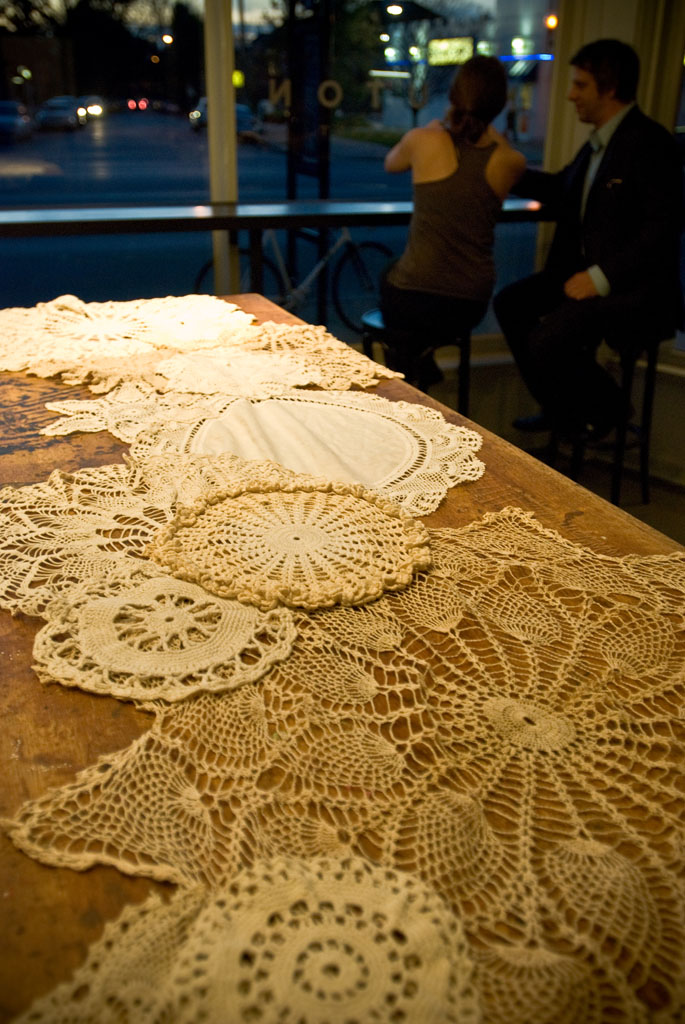 This beautiful and eco-friendly table runner will become the focal point of your holiday table this season!
Leave me a comment to let me know what repurposing projects you want to see next.