Brownfield Development Offers Both Challenges and Benefits
Brownfields are properties that are contaminated with hazardous substances and pollutants that may complicate the properties' expansion, redevelopment, or reuse. Despite this drawback, brownfield development appears to be increasing. According to the Green Building Market and Impact Report 2010 of the GreenBiz Group, LEED resulted in an estimated 8,800 acres of brownfield reclamation in 2010 vs. 4,800 acres in the previous year. Reclaimed brownfield acres are forecast to grow to over 17,000 acres and 27,000 acres by 2020 and 2030, respectively.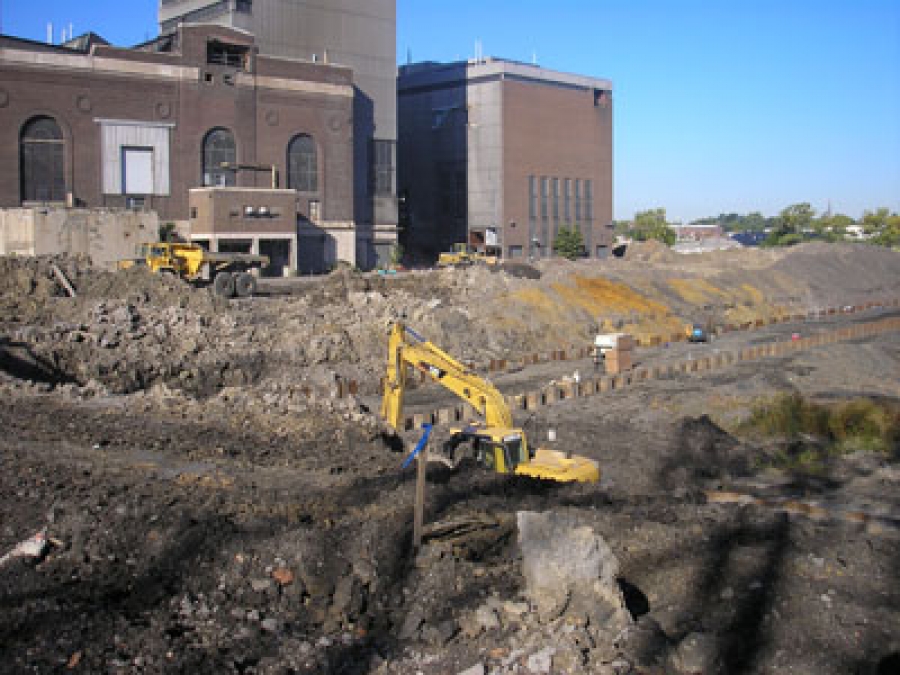 The U.S. Environmental Protection Agency (EPA) reports that brownfield projects leveraged $17.39 per EPA dollar expended and 66,503 jobs nationwide. Stormwater runoff from brownfield redevelopment is 47-62% lower than alternative greenfield scenarios. Residential property values can increase by 2-3% when nearby brownfields are addressed. Brownfield development also promotes area-wide planning and can lead to a 32-57% reduction in vehicle miles traveled.
The EPA Brownfields Program provides direct funding for brownfield assessment, cleanup, revolving loans, and environmental job training. To facilitate the leveraging of public resources, this program collaborates with other EPA programs, other federal partners, and state agencies to identify and make available resources that can be used for brownfield activities. In addition to direct brownfield funding, the EPA also provides technical information on brownfield financing matters.
2011 EPA Brownfields Grants
For FY 2011, the EPA offers the following grants:
Brownfields Assessment Grants: funded up to $200,000 over three years (coalitions are funded up to $1 million over three years);
Brownfields Revolving Loan Fund (RLF) Grants: funded up to $1 million over five years; and
Brownfields Cleanup Grants: funded up to $200,000 over three years.
These grants may be used to address sites contaminated by petroleum and hazardous substances, pollutants, or contaminants (including hazardous substances comingled with petroleum).
Recently, the EPA awarded $4 million in assistance to 23 communities, many in underserved and economically disadvantaged areas, to develop area-wide plans for the reuse of brownfield properties. The plans will integrate site cleanup and reuse into coordinated strategies to lay the foundation for addressing community needs such as economic development, job creation, housing, recreation, and education and health facilities. The list of cities receiving this funding can be found under "pilot project award recipients" here: http://epa.gov/brownfields/areawide_grants.htm.
The EPA is working with selected projects in 18 states and one territory to identify ways the planning effort can utilize local, state, and federal resources to help implement area-wide efforts for housing, transportation, economic growth, and healthy communities. Recipients will be able to leverage the Partnership for Sustainable Communities, a joint effort of the EPA, the Department of Transportation, the Department of Housing and Urban Development, and the Economic Development Administration, to identify potential resources to help move community plans forward.
To help facilitate community involvement in developing an area-wide plan for a brownfield-impacted area, the EPA will award up to $175,000 each per selected recipient, such as a neighborhood, district, city block, or corridor. The assistance will be provided through grant funding or agency support. The EPA and its partner federal agencies will work with the selected communities to use the funds to identify potential future uses for brownfield properties; create a set of area-wide strategies that will help to ensure successful assessment, cleanup, and reuse of the brownfield sites; and develop strategies for facilitating the reuse of existing infrastructure, including taking into account potential infrastructure investments needed to accommodate alternative future uses of brownfield properties.
State Funding
Some states have similar funding. For instance, the Ohio Department of Development recently announced the creation of an $8 million Sustainable Reinvestment Pilot Track for the Clean Ohio Revitalization Fund (CORF) program. The program was recommended by the Clean Ohio Council's committee on Sustainable Reinvestment, which will provide grants up to $1.5 million to demolish structures, conduct environmental cleanup, and improve infrastructure on or serving a brownfield property.
The Sustainable Reinvestment Pilot Track will be a new tool for brownfield cleanup that uses sustainable practices in three categories of projects: Sustainable Infrastructure, which includes certain park projects and green infrastructure; Urban Waterfronts; and Cleanfields and Brightfields (Wind and Solar projects).
Understanding Risks: Brownfield Examples
One company that has taken advantage of CORF monies is Wagenbrenner Development, which was established in 2003 in Columbus, Ohio, to specialize in brownfield development. To date, the company has been involved in $280,000,000 worth of projects. One project was the redevelopment of the former Kimball Midwest Inc. property into a 110-unit apartment complex. This property was in industrial and commercial operation for longer than 120 years, including as a metal foundry.
Another project built 350 homes and condos on property previously home to a former vegetable oil refinery plant. Total redevelopment costs were estimated at $80 million. For this project, Harrison Park, a gas well was required to remove hydrogen sulfide. For Time Warner's regional headquarters, which were built on a solid waste landfill, methane extraction was required.
Although it may be easy to get approval from the local community and government to develop a brownfield, risks may be involved. For instance, Wagenbrenner Development had to withdraw its application for a $3 million Clean Ohio Grant after the Ohio EPA determined that the site (the former Johnston Metal Industries finishing operation) could have more industrial contamination than shown by previous tests. This delayed the project by a year until the company could get an assessment grant from Ohio. After working with the EPA, the project received another CORF grant and continued.
Without such grants, it can be hard to justify the risk of developing a brownfield, even when it is located in an urban area where such a property would otherwise be too expensive to purchase. From the point of view of a real estate developer, the ideal brownfield is one that has a clear reuse and no unforeseen surprises.
Brownfield developers can face other problems. For instance, other investors may have to be enlisted to get the job done, especially during an economic recession involving a mortgage meltdown. Another barrier can be that city codes may be outdated.

Laurel M. Sheppard is an award-winning writer and editor who has authored several hundred articles related to ceramic materials technology and other engineering fields. She has a B.S. in ceramic engineering from Ohio State University and previously held editorial positions with Ceramic Industry, the American Ceramic Society Bulletin, Advanced Materials and Processes, and Materials Engineering. Her writing and editorial achievements have been recognized by the Society for Technical Communication, American Society of Business Press Editors, and Communications Concepts, Inc. She has also authored over a dozen market reports on various materials technologies and has written articles for IEEE's Computer Graphics and Applications, Software Strategies, Native Peoples, SWE Magazine, and other publications.
Latest from Laurel Sheppard